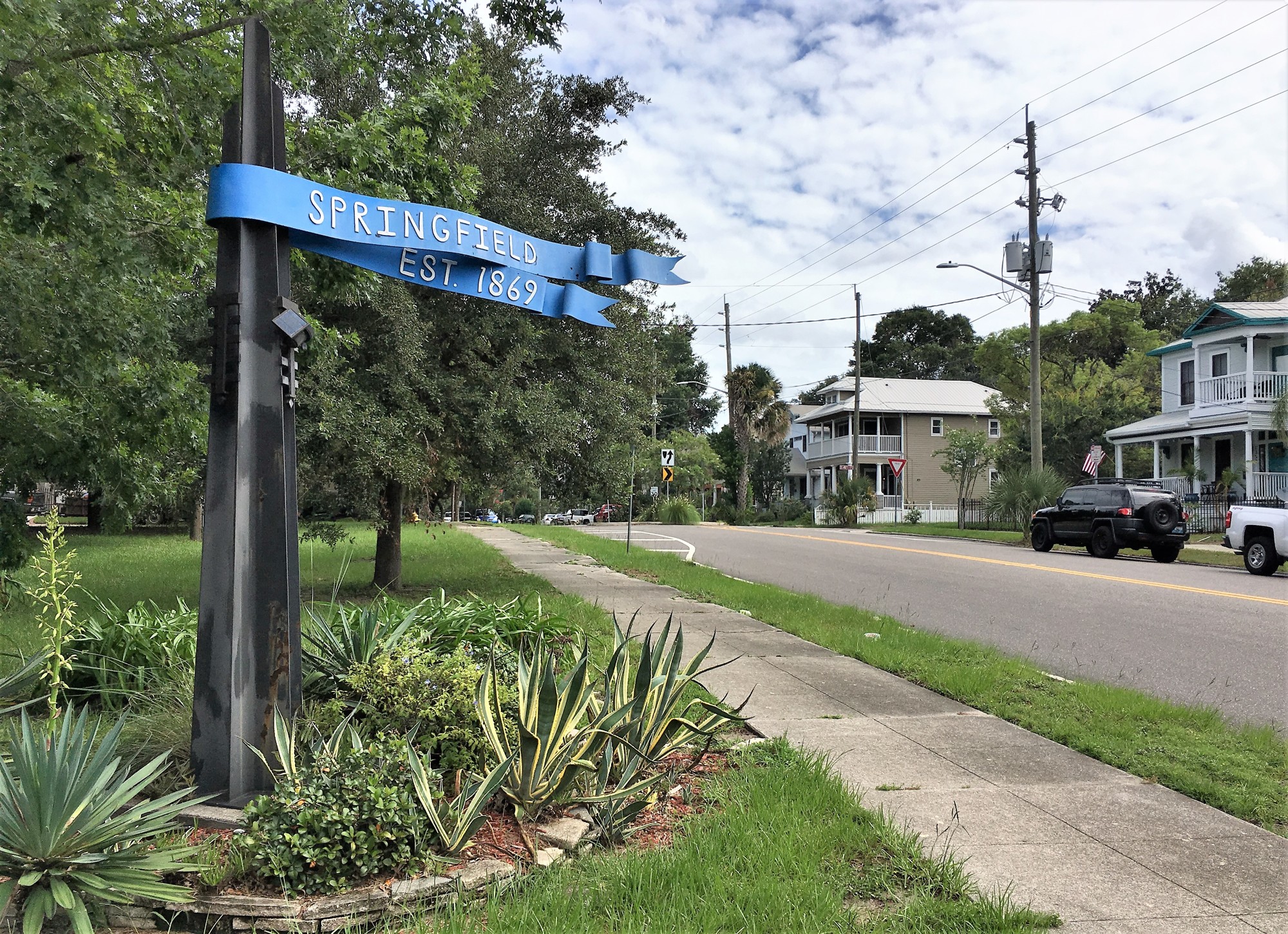 The renewal of Springfield has had its share of obstacles the last two decades. Today, skyrocketing home values and substantial Main Street business investments indicate the current turnaround may be sustainable.
After the 1960s, when the urban middle class began to flee to the suburbs, Springfield experienced decades of neglect. But the neighborhood always had its charms.
Established in 1869, Springfield is the state's largest historic district. Its 119 city blocks offer a variety of housing styles from bungalows to Victorian, American Vernacular and prairie-style. Four times a day, Springfield residents hear Big Jim's steam whistle blasting from the JEA waterworks plant near Downtown.
Historically, Springfield's economic development has been erratic. Time and time again, the neighborhood's blight and reputation for crime soured serious commercial investment.
"There have been so many false starts," said Michael Bone, vice president of Southern Moss Realty Co., which opened in Springfield in June.
Changing perceptions
In 2010, Southern Living and Florida Trend magazines touted one of Springfield's comeback attempts.
Becky Morgan moved to Springfield that same year. Having lived in a gated community with a long list of restrictive covenants, she appreciated the neighborhood's "free-spirited nature."
"Everyone does their own thing," she said.
At the time, Morgan said, Springfield had a "charming commercial corridor that was crumbling to pieces." While that might have repelled many, Morgan — an interior designer with a passion for historic preservation — saw the potential.
"It's just a vibe," said Morgan, who opened her Springfield interior design company, Bmorcreative, in 2014. "I want to be part of the action and the change."
During the last three years, she has helped John Crispens build his 150-seat restaurant, Crispy's, in the old Akra Bros. Department Store.
To return the building to its 1933 art deco style, Crispens restored the sleek black tile exterior and entryway features, such as the architectural glass and zigzag, copper-on-nickel trim. He also preserved the building's skylights, staircase and terrazzo floor.
Crispens had not visited the neighborhood until about a decade ago.
"We came and fell in love with it," he said. "We've been living here nine years now."
Jason Kelloway moved to Springfield two years ago to live closer to his Cup of Love Ministry, a nonprofit that helps homeless veterans.
Looking for a business concept to support that project, he opened Social Grounds Coffee Co. in May.
"We all believe this is a destination," Kelloway said about the entrepreneurs coming to Springfield. "We really believe this is a hidden gem here."
Unprecedented momentum
Christina Parrish-Stone, executive director of Springfield Preservation and Revitalization, said the current community renewal effort demonstrates momentum previous ones did not.
"It absolutely is different now," she said. "Perceptions about Springfield have changed."
In the early 2000s, most people moving to Springfield were from out of town, Parrish-Stone said. Today, locals are rediscovering the neighborhood.
"Now, lots of Jacksonville people are choosing Springfield over other neighborhoods," she said. "I think that's a huge shift."
To accomplish this, Springfield needed to change the public perception that it was unsafe.
Jacksonville Sheriff's Office statistics show that crime in Springfield is usually petty, Parrish-Stone said, noting most cases are burglaries on cars that have been left unlocked.
"There is very little violent crime in Springfield," she said. "It has a lower rate than many other places in Jacksonville."
To encourage people to determine that for themselves, SPAR began hosting events to promote the neighborhood, Parrish-Stone said.
They include the annual PorchFest, with live music performances on the verandas of the neighborhood's grand homes, and Second Sundays, a monthly live music program at Klutho Park.
Perhaps as a result, Springfield has seen significantly more residential and commercial investment in recent years, Parrish-Stone said.
"The types of businesses opening here now are better planned and have made huge financial investments in their property," she said.
Crispens, for example, has spent roughly $300,000 to build out Crispy's restaurant.
Jacksonville restaurateur Scott Adeeb recently signed a contract for the 9th & Main Building, where he plans to spend roughly $700,000 to redevelop the space into a microbrewery and restaurant called Strings Sports Brewery.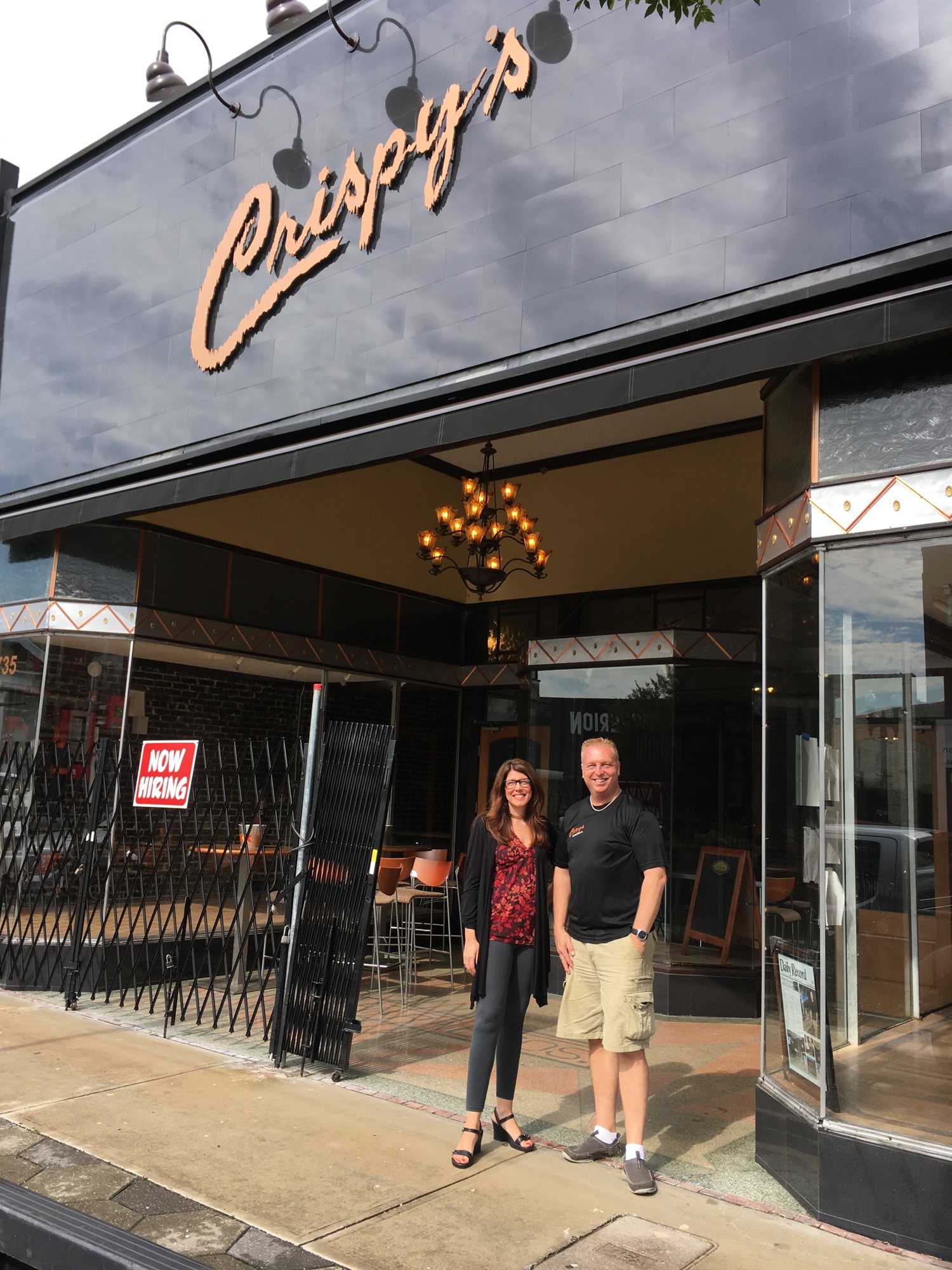 Home prices rising
Meanwhile, Springfield is experiencing the second-highest median home value increases in Jacksonville, according to the Northeast Florida Association of Realtors' 2016 annual report.
Only a few years ago, investors were buying run-down homes and empty lots for $10,000 to $15,000, said real estate broker and Southern Moss partner Michael Bugg. Now, those renovated three- and four-bedroom homes are selling for $150,000 to $350,000, he said.
Springfield's "amazing architecture," is what most appeals to homebuyers, said Parrish-Stone, who moved there in 2010. To protect that, significant renovations must be approved by the Jacksonville Historic Preservation Commission, a body appointed by the mayor. SPAR helps homeowners design renovation plans that comply with the historic district's rules.
Smaller renovations — such as installing a new fence or replacing siding — can be approved administratively and without a fee, Parrish-Stone said.
Time and costs vary dramatically, depending on the condition of the home, she said, but some homeowners have redone a gutted shell in five or six months.
Springfield advocates Crispens, Kelloway, Morgan and Parrish-Stone enjoy the convenience of living and working in the same neighborhood, and being close to Downtown.
Morgan said she can hop on her bike and get Downtown in seven minutes.
"I barely drive my car anymore," she said.
They also appreciate that Springfield is close to Interstates 95 and 10, providing access to the airport, beaches and shopping.
Springfield is attracting young couples buying their first or second house, as well as retirees and beach residents, Parrish-Stone said.
"It's the most diverse neighborhood in Jacksonville," she said. "It's a fascinating community made up of people from a lot of different backgrounds. It offers something for almost everyone."
Kelloway, a military veteran, said he values Springfield's history of ups and downs, and its resilience. Neighborhoods deserve a second chance, just like people, he said.
"I love it," Kelloway said. "It's a real community. We may never move."