A "home away from home" for cancer patients is in permitting review for a site at the Mayo Clinic campus in Jacksonville.
The American Cancer Society is fundraising for development of the Richard M. Schulze Family Foundation Hope Lodge on land donated by Mayo Clinic.
Kellie Ann Kelleher, campaign director at the society, said Monday construction should begin by year-end for completion by late 2018 or early 2019.
Kelleher, said the society raised more than $19.75 million in cash and pledges to build and operate Hope Lodge Jacksonville. It will provide lodging at no cost to caregivers and patients, age 18 and older, seeking treatment at any cancer center in the Jacksonville area.
The society says on its website that thousands of people worldwide visit Jacksonville every year to seek cancer treatment. The Jacksonville Hope Lodge is expected to provide about 12,000 free nights of lodging each year to cancer patients and their caregivers, according to a news release in May.
"When you combine mounting medical bills and interrupted employment with the expense of hotels, meals and local transportation, it can become overwhelming," the society says.
Many patients put off or forego treatment because they have no place to stay, according to the society.
The city is reviewing a permit application for Brasfield & Gorrie LLC to build the 32,255-square-foot building on 3.76 acres at 4583 Worrall Way on the Mayo campus, which is at northwest Butler Boulevard and San Pablo Road. The job cost is shown as $5 million.
The architect is Jaycox Architects & Associates.
Kelleher said the lodge will employ 10 full- and part-time staff and use hundreds of volunteers to operate programs and services for guests.
She said the construction cost estimates to build and furnish the lodge were just under $10 million and additional funds are being raised to operate the lodge to keep it free for patients and families.
She said it will be the first lodge in the country to be fully funded for construction and an operating endowment fund to offset the annual operating budget.
Plans show a structure with 30 suites; rooms for fitness, family activities and games, living, dining, library/reading, reflection and conference uses. There also are two shared kitchen areas and screened porches.
The American Cancer Society site says guests will have access to a private bath and television; a pantry, pots and pans; daily fresh linens and laundry facilities; a resource library with an internet computer station; an outdoor patio area and healing garden; free on-site garage and surface parking; and free daily transportation to and from treatment centers.
Kelleher said fundraising began in October 2014 with an initial challenge grant of $9.6 million from the Schulze foundation. The American Cancer Society needed to match the grant dollar for dollar in the all-or-nothing challenge.
The fundraising campaign chair was Charlie Tomm and chairs emeritus were Carter and Cheryl Bryan. 
A May news release said the community responded and closed the campaign with a significant gift from the C. Herman and Mary Virginia Terry Foundation.
The society continues to seek donations for the lodge and says name recognition opportunities are available.
Kelleher said the Jacksonville Jaguars, The Players Championship, The Bernard A. Egan Foundation and Florida Blue will sponsor centers and rooms, including for patient areas for guests seeking respite but not needing an overnight stay.
The many other corporate and individual donors include Fidelity National Financial, Cox Media, Ring Power Corp., W.W. Gay Mechanical Contractor Inc., A. Dano and Brenda Davis, Wayne and Delores Barr Weaver, Charlie and Anita Tomm and the Bryan and Stein families and more.
The Schulze foundation is based in Minneapolis. Richard "Dick" Schulze, the founder of Best Buy, created the foundation in 2004.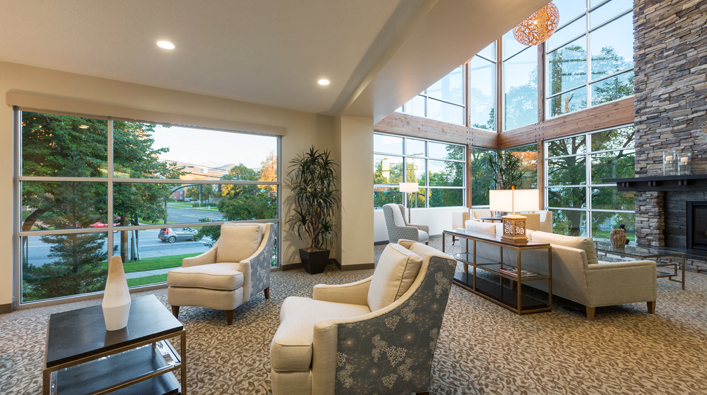 There are more than 30 Hope Lodge locations throughout the United States and Puerto Rico. Kelleher said the Schulze foundation is involved in five of them.
Accommodations and eligibility requirements can vary by location.
The society says all accommodations are provided based on eligibility requirements and are subject to availability. The patient's medical team must make a referral. Requests are filled on a first-come, first-served basis.
The American Cancer Society extends the courtesy at its discretion to who may reside at the lodge. 
The Richard M. Schulze Family Foundation Hope Lodge in Tampa says patients must need lodging for at least three nights and be receiving outpatient treatment for cancer. 
Treatment is defined as chemotherapy, radiation therapy and some clinical trials.
The Tampa site says guests should bring extra pillows, personal hygiene items, food, coffee, medication, paper goods, laundry detergent and cleaning supplies for the bathroom.
The lodge organizes group activities such as games, movies and other entertainment.