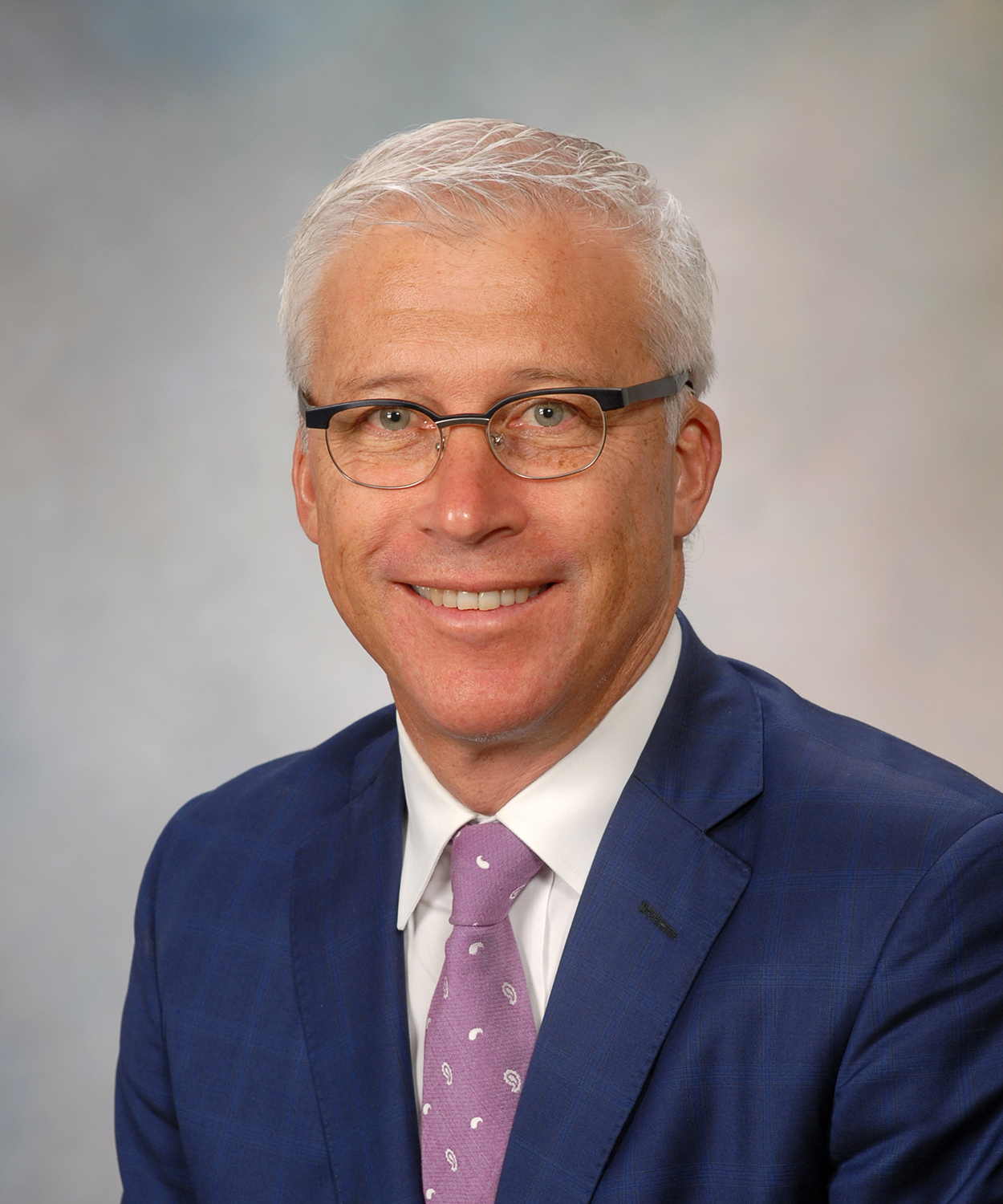 Mayo Clinic and United Therapeutics Corp.'s new lung center not only will restore the critical organs for transplantation, but the building also will provide space for a bio-innovation hub.
The city approved the permit last week for Whiting-Turner Contracting Co. to build the $32.4 million construction project for the Lung Biotechnology PBC center.
"That's a big deal for our region," said Mayo cardiologist Charles Bruce in a Nov. 13 presentation to the Economic Roundtable of Jacksonville.
Bruce is associate medical director of Mayo's Office of Business Development of Mayo Clinic Ventures and director for business development in the Center of Regenerative Medicine.
Bruce said the lung facility should open in April or May 2019.
"These lungs are not suitable for transplantation, and there's a dire need for lung transplants. It's a waste, seeing all these lungs just being thrown away," he said.
Bruce said the CEO of United Therapeutics and her team found a way to infuse the lungs with the regenerative medicine solution "that restores these lungs back to health, and then take these lungs and ship them to appropriate recipients around the country."
That will be done on the first two floors of the new three-story, 75,000-square-foot building.
The third floor will be the center of a bio-innovation hub that will be an incubator accelerator, he said.
The 25,000-square-foot space will start with about a 10,000-square-foot layout that will have wet laboratory space, office and co-located spaces, a café-lounge and conference room as well as access to equipment — and people, like Bruce.
Bruce said researchers can access top-tier clinicians.
The remainder of the space will be reserved for the future use of manufacturing regenerative medicine therapies.
"We're hoping that by the end of 2019 that we'll have 20 to 25 startup companies there," he said.
By the second year, Bruce anticipates those 20 to 25 companies would employ about four people each, generating direct job creation of 80 to 100 people and projected salary and benefits of almost $9 million.
He said that doesn't include indirect job generation, licensing revenue or equity positions that generate future revenue for Mayo Clinic.
"Hopefully we can be persuasive enough to get more scientists, more businesses, interested in bio-innovation to come to our campus and to our region," Bruce said.
"But we're open for business now," he said.
Research opportunities
Mayo already conducts and supports research at the campus. The new building means there will be the opportunity for more.
Bruce, speaking at the Jacksonville University Davis College of Business, said Mayo already is working with JU and has established relationships with other area universities.
He said Mayo sent out requests for proposals to colleges, "looking for the most promising ideas that could be brought to commercialization really quickly."
Bruce asked the business executives and owners, educators and others at his presentation to help recruit ideas.
"My impassioned plea to you is to please help us accelerate innovation to really benefit our patients as quickly as possible," he said.
Bruce said that for 2016, the Mayo enterprise, with campuses in Rochester, Minnesota, and Phoenix/Scottsdale, Arizona, had an almost $1 billion education and research budget.
Funding comes from external sources and from Mayo through practice operations, development endowments and diversified activities.
Current research lab space totals almost 357,000 square feet among the three campuses. Plans for Mayo Research include investment for growth in size and capability over the next two decades, Mayo said.
The Florida campus, which is in Jacksonville, has an annual research budget of $51 million, he said.
"We're involved in 476 clinical trials, more than 300 of which are actually evaluating new therapies," he said.
Bruce said 109 physicians and scientists "are currently, actively working right now as I'm speaking on research.
"That's what distinguishes us as a health care institution."
Bruce said Mayo has several programs that fund ventures and innovations.
The Department of Business Development can assist with startups, license agreements, partnerships, joint ventures, acquisitions and venture investing.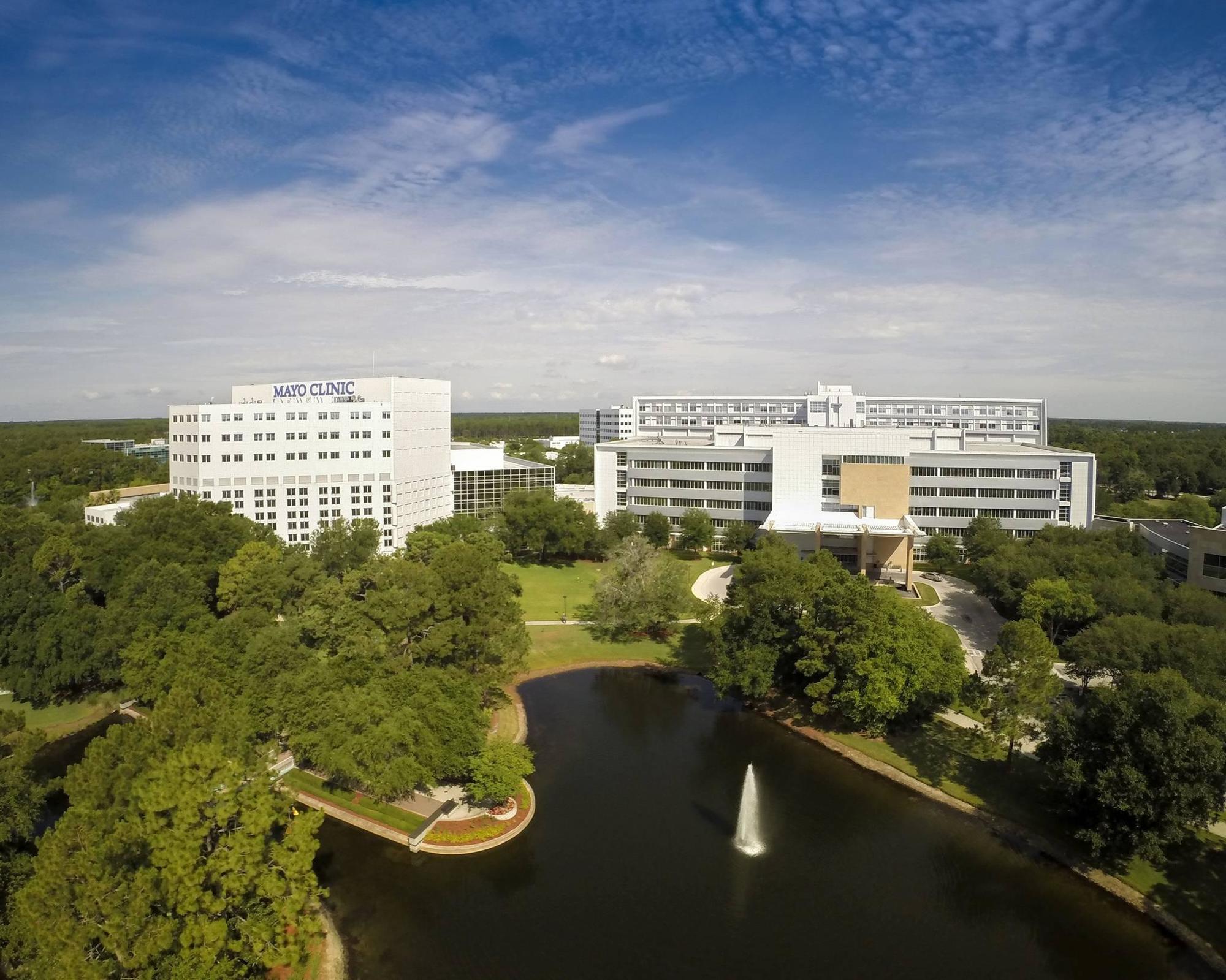 Mayo Clinic and United Therapeutics are partnering to develop and operate the lung center at 14221 Kendall Hench Circle at Mayo's Southside campus at 4500 San Pablo Road off Butler Boulevard.
Construction, foundation and site costs alone add up to $40.8 million while equipment and furnishings will boost that investment.
They said in June 2015 that the goal of the lung-restoration center was to significantly increase the volume of lungs for transplantation by preserving and restoring selected marginal donor lungs, making them viable for transplantation.
The restored lungs will be made available to patients at Mayo Clinic and other transplant centers throughout the United States.
Job creation
Mayo Public Affairs Manager Kevin Punsky said previously the center could create more than 70 jobs. About 25 United Therapeutics staff will run the center, and Mayo Clinic will dedicate about 50 employees to it.
The project owner is Lung Biotechnology PBC of Silver Spring, Maryland. Lung PBC is a division of United Therapeutics, and Lung PBC is Lung Biotechnology Public Benefit Corp.
United Therapeutics is a biotechnology company that focuses on the development and commercialization of products for the medical needs of patients in life-threatening conditions.
The building also will be used for Mayo to conduct research. Both Lung PBC and Mayo Clinic activities will produce materials or therapies that Mayo will use in a clinical setting elsewhere on the campus.
The building is designed to feature six "ex vivo lung perfusion" rooms on the first floor; executive and other offices, workstations, a conference room, command center, call rooms and a gym on the second floor; and labs and offices on the third floor.
The fourth floor is the roof and mechanical and machine rooms. The building is designed for more floors to be added if needed.