Three major Jacksonville employers say better air service, such as international flights, would bring more people to Jacksonville — both literally and figuratively.
At the same time, the relatively low cost of labor, warm weather and outdoor recreational options already work in Northeast Florida's favor for economic development.
CREW Jacksonville hosted leaders of The Adecco Group North America, Deutsche Bank and Ernst & Young to talk about their expansions and relocations at a Sept. 20 event relocated from The River Club Downtown to Epping Forest Yacht & Country Club.
Ed Randolph, director of business development with the city Office of Economic Development, moderated the "Why companies are choosing Jacksonville" panel.
The relocation was part of the conversation because Hurricane Irma temporarily closed the Wells Fargo Center where The River Club operates.
CREW is a diverse organization formed to support women in commercial real estate.
The Adecco Group: Impressed by employee loyalty, lower costs
Tyra Tutor, Senior vice president of corporate development and social responsibility
Why Jacksonville?
Adecco bought Jacksonville- based MPS Group Inc. in 2010. A few years later, it decided between Melville, New York, and Jacksonville for the North America headquarters. There were 180 MPS Group corporate employees in Jacksonville. Salary costs were lower in Jacksonville and Adecco was impressed with the employee tenure and loyalty in Jacksonville.
"A lot of people who still work for us today have been there 20 years. It was certainly the cost and also the people and the reputation we've had in our industry."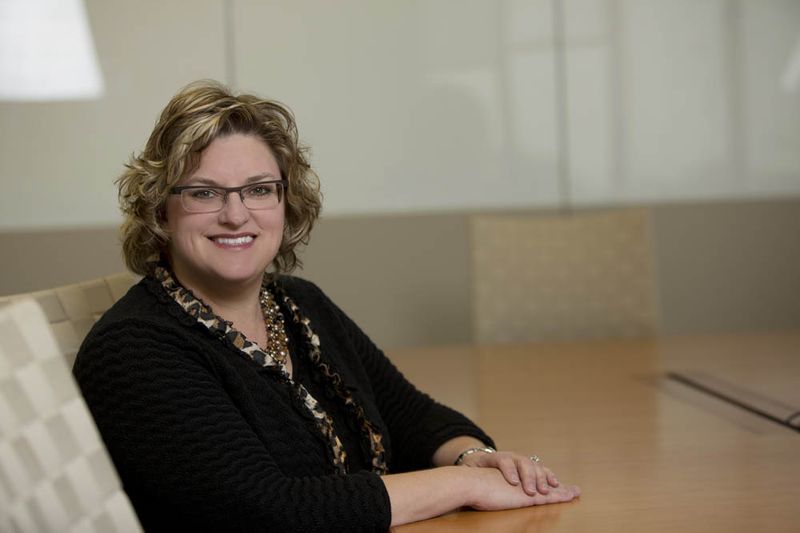 Hurdles?
Adecco in Jacksonville hired 200 people in nine months. City incentives helped mitigate the expenses of moving. The most difficult part was announcing the relocation in Melville. Out of the 200 employees there, 20 moved to Jacksonville, although employees there had job opportunities in New York City.
"It is hard to get, especially in Long Island, the employees to want to move to Jacksonville.  We were happy and actually surprised that we talked so many into it and most of them are still with us today."
School relationships?
Adecco is trying to help in markets that students are leaving to show that there are paths other than college to find a high-paying job.
"We are very involved in apprenticeships and other work-based learning to try to make a difference in these markets where they have the brain drain and people are leaving those states."
Expansion plans?
Adecco has nothing specific.
"There is probably always a small increase in our headcount just in the normal course of doing business when your headquarters is located in the city."
Storm response?
Adecco must notify Zurich headquarters in Switzerland when a storm approaches, so it called twice in two years — for Hurricane Irma this year and Hurricane Matthew in 2016. It put its contingency plan into place. Adecco said the city recovered electricity for most people in less than a week.
"Hopefully that's what we can showcase to anyone else thinking about coming to Jacksonville."
What real estate services could the company use?
Adecco staffs positions that include blue-collar workers, doctors, nurses, attorneys, lawyers, engineers and many more.
"So definitely think of us if you need help. Another thing that may be helpful for the real estate folks is we will talk to companies thinking about coming here. We hired 180 people in nine months and can share that story."
Wish for the city?
Air service. More direct flights to and from Jacksonville would bring in more meetings from executives flying into major hubs in the country.
"We would definitely have more of our European colleagues coming over if they could get to Jacksonville easier."
Deutsche Bank: 'A lot of love for Jacksonville' from Frankfurt
Kevin Dooley, Head of human resources, Deutsche Bank Jacksonville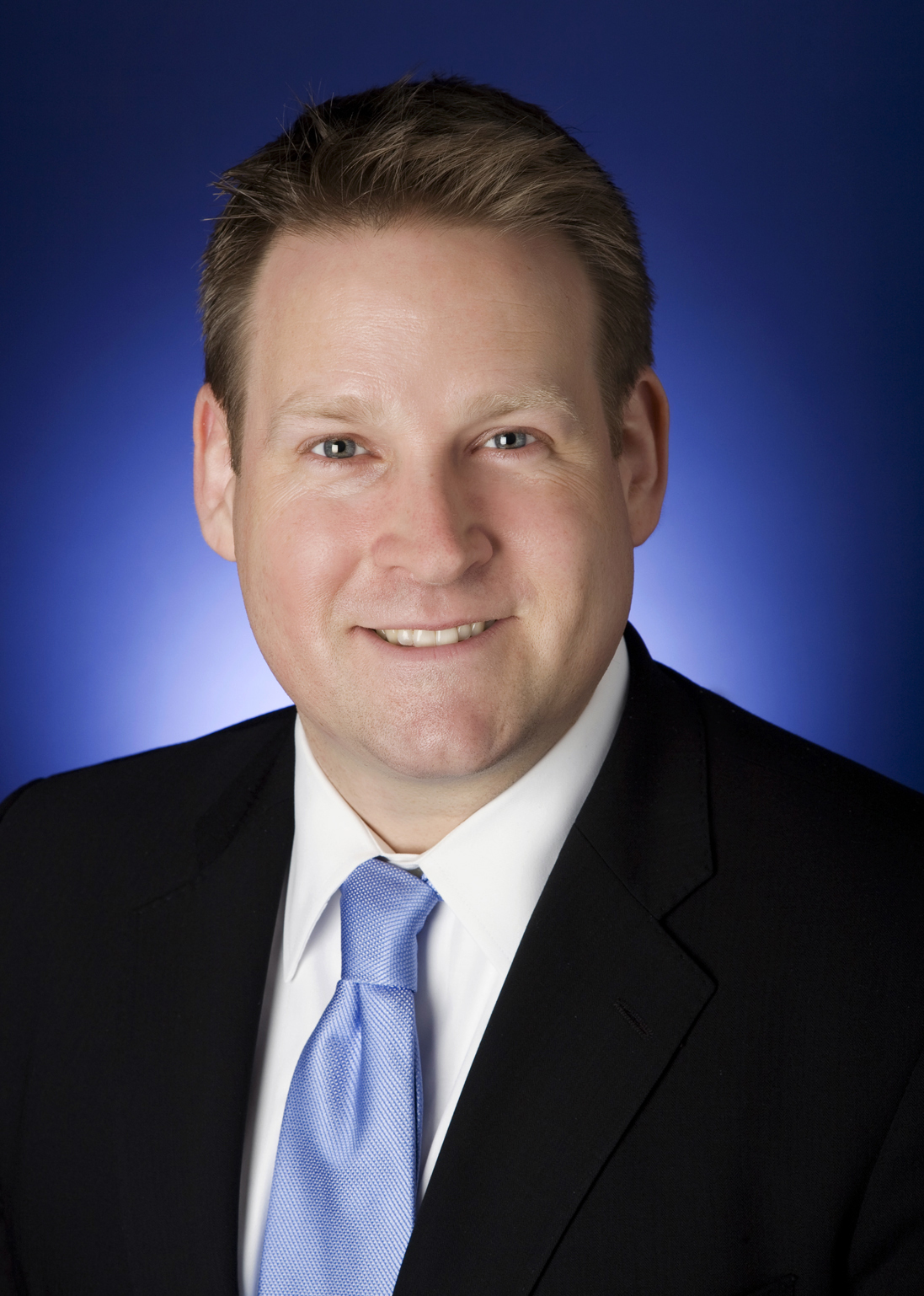 Why Jacksonville?
Deutsche Bank opened an operations center in 2008 and repurposed the facility during the financial crisis, which led to "insourcing" or returning functions that had been outsourced to other countries, starting a "near-shore" service center that would work in the same time zone as the New York center. It added other functions since then. Deutsche Bank re-evaluates every couple of years and looks at capabilities, talent, costs and infrastructure.
"For the past two recertifications I'm aware of and I've been involved in, Jacksonville always comes up as one of the premiere sites."
Hurdles?
Existing companies setting up shop in another location need to entice employees to move. Dooley was living on Long Island and colleagues asked why he would move to Jacksonville, saying there are no comparable banks in the area. Deutsche Bank must import some employees because there is no existing talent base for their functions to draw from in Jacksonville.
"It's getting people with the right talent and the right skills to relocate and contribute."
School relationships?
Deutsche Bank's Jacksonville leader serves on the Business Advisory Council at the University of North Florida Coggin College of Business. Some traders and compliance experts volunteer to teach classes. It also has a strategic partnership with JEA, Florida State College at Jacksonville and Duval County Public Schools for an early college cybersecurity program at Sandalwood High School. Upon high school graduation, students will have an Associate of Science degree and can be employed at Deutsche Bank. It also pledged support with the Jacksonville Jaguars to the Jacksonville Public Education Fund for a teacher recognition and education program. UNF students toured the campus to see what it looks like to work in financial services.
"We are doing a lot to cultivate talent, locally, and to import talent."
Industries to recruit?
Corporate headquarters.
"That's what we call trophy hunting. If you guys can get us some corporate headquarters down here then we can do some lending to them."
Expansion?
Deutsche Bank has had "some tremendous success" in near-shoring. The focus is on hiring for the anti-financial crime compliance and the client and data services teams.
"Those are really big ramp-up activities. We are going to campuses, we are going to career fairs. My recruiting team is completely focused on filling the jobs."
He also said wealth management, asset management, corporate finance and front-office groups are looking at hiring plans.
Storm response?
Dooley said there's "a lot of love for Jacksonville" from Frankfurt, London and New York because of Hurricane Sandy in October 2012, when Jacksonville's operation could take over some of the functions affected by the storm in New York.
Deutsche Bank did not close its Jacksonville operations during Hurricane Matthew in October 2016.
It did close for a few days during Hurricane Irma in September but the operations continued in the company seamlessly.
"The way people look at Jacksonville is 'we can go to them and they can come to us' and it works out nicely, so nobody is worried about hurricane scare syndrome in Jacksonville.
What makes the region special?
Dooley, who has four children, was born in New York City and has lived in Singapore, Hong Kong and Jacksonville. He was sold on Jacksonville for its shorter commute, being "one of the most beautiful locations" and having no harsh winters.
"I was about to buy a snow blower before I moved down here and I did the biggest happy dance ever by not buying it."
What real estate services could the company use?
"If you have any great talent that is looking for a new opportunity, have them call me."
Wish for the city?
Air service. Direct flights from London and Frankfurt would bring a larger and more senior presence.
"We'd have the executives, the senior leaders coming directly here, and I think the ecosystem would be so much better."
Recruiting challenge?
Dooley said the quality of schools for their children and job opportunities are big questions.
"Let's say I don't like my job or something, am I going to be able to find another job?"
Ernst & Young: City was a 'pretty clear No. 1'
Mike Middleton, Partner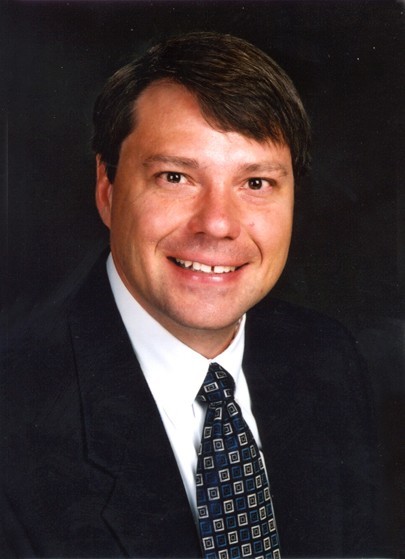 Why Jacksonville?
Ernst & Young said Jacksonville quickly rose to the top of the list for the center based on the cost of doing business and the availability of talent. Ernst & Young considered Indianapolis and Phoenix for the expansion, but Jacksonville was the "pretty clear No. 1."
"So far it has been a great choice for us."
Hurdles?
Ernst & Young's biggest hurdle was finding the right office space to configure with an open floor plan. Ease of parking also was an issue for employees. Middleton said because of the tight office market, the firm ended up in two buildings in Flagler Center. The company will run out of room by the end of December and needs to find additional space for expansion.
"It's not ideal to be in several different buildings. It makes things a little awkward for us at times."
School relationships?
Ernst & Young collectively hires about 25,000 students a year from college campus recruiting efforts.
It now hires in majors that are not traditional for the firm, such as math and data analytics and is expanding hiring in IT. The firm talks with area universities about the types of majors it needs.
A large percentage of its new Jacksonville hires are from the region, including the University of Florida, Florida State University and Northeast Florida schools.
"About 70 percent of the people that we are hiring are coming from those campuses."
Industries to recruit?
Corporate headquarters are important because they bring decision-makers to the city.
"What really gets us excited is when companies move their corporate headquarters to Jacksonville."
Expansion?
Ernst & Young announced it would add 450 jobs over three years. A year and a half into that, it has 300 of those.
"I imagine we are going to exceed that 450 by a considerable margin, but we will see how the economy goes. But our expectation is to go beyond what we originally announced."
Storm response?
Ernst & Young's disaster recovery plan includes a backup operation Alpharetta, Georgia, which also was in the path of Hurricane Irma. It also can use San Antonio for redundant services.
What makes the region special?
The St. Johns River, Atlantic Ocean, golf, outdoor activities, recreation and warm weather are selling points to recruits.
"We have events on the river or on the beach and we really try to sell the things that make Jacksonville different."
Wish for Jacksonville?
Companies seeking a site to relocate its headquarters say international air service is high on the list of considerations.
"I know we struggle and may get thrown out early on some of those opportunities."
Recruiting challenge?
The city isn't a top choice for college students from out of the area who are looking for a bigger city, more cultural activities and a better restaurant and bar scene. Atlanta, New York and some other larger cities are more competitive.
"Getting more people living Downtown and more of a nightlife Downtown can make a big change or be a big plus in recruiting for us."