Becknell Industrial and Jackson-Shaw are among the latest developers positioning to fill the area's need for speculative industrial space, exhibiting confidence that growth in the area makes it worth the risk.
An executive with Chicago-area Becknell, which plans to build in Westlake Industrial Park, said the fundamentals are excellent in the area.
"Demand for warehouse space is outpacing available supply," said Daniel Fogarty Jr., senior vice president of Lyons, Illinois-based Becknell Industrial.
"There are very few Class A, modern industrial facilities available to serve many prospects currently in need of such space," he said, adding that such facilities offer higher warehouse ceilings, more loading docks and more auto and truck trailer parking.
Becknell Industrial intends to build an almost 186,000-square-foot speculative warehouse at Westlake Industrial Park, owned by Atlanta-based Norfolk Southern.
Dallas-based Jackson-Shaw is starting construction on a 200,000-square-foot speculative warehouse called International Distribution Center.
Jackson-Shaw President and CEO Michele Wheeler said Sunday the center will be completed by the end of October.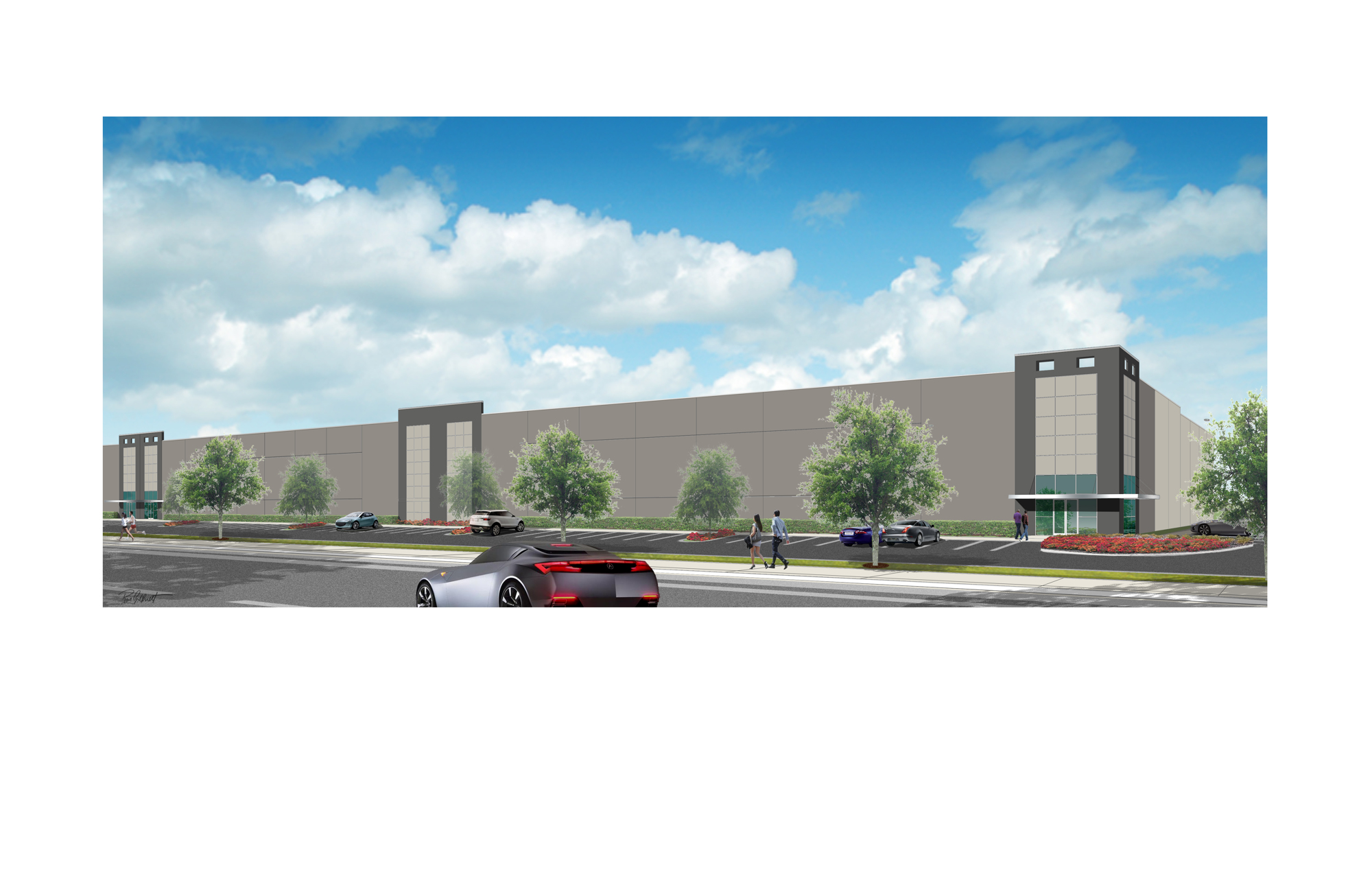 On Friday, Jackson-Shaw earned city approval to build the warehouse on 16 acres at 1750 Airport Road within Jacksonville International Tradeport. 
The city issued a permit for Haskew Company & Associates Inc. to build the structure at a cost of $7.99 million. Tyler Newman with Cushman & Wakefield is the landlord representative.
Wheeler said it will be Jackson-Shaw's seventh speculative industrial project in Jacksonville. It initially acquired more than 1 million square feet and 85 acres of land for development in 2006.
The Tradeport is at southwest Interstate 95 and Airport Road in North Jacksonville near Jacksonville International Airport.
Westlake Industrial Park is along Pritchard Road west of I-295. It is west of Westside Industrial Park.
Becknell partnered with the Norfolk Southern transportation company to develop at Westlake. Fogarty said Guy and Seda Preston with Colliers International Northeast Florida will serve as the marketing agents.
"We are marketing the park to all industrial clients in need of a new BTS (build-to-suit) facility," Fogarty said.
He said Becknell expects to close by June 1 on the purchase of its first parcel, about 18 acres, and start construction immediately on the spec building. The shell construction will be delivered by year-end.
The property is owned by Westlake Land Management Inc., part of Norfolk Southern.
The St. Johns River Water Management District is reviewing plans for the proposed Westlake warehouse at Pritchard Road and Cisco Drive West. England-Thims & Miller Inc. is the consulting engineer.
Fogarty said Becknell reached an agreement with Norfolk Southern about two years ago.
The industrial market has tightened in Jacksonville, sparking the market for development as tenants look for space.
CoStar Group Inc. reported that at year-end, the U.S. vacancy rate in the industrial market dropped to 4.9 percent from 5 percent the previous two quarters and 5.1 percent at the end of the first quarter.
The average quoted rental rate for available industrial space rose to $6.46 a square foot at year-end, up 2.5 percent from the end of the third quarter, at $6.30.
CoStar found the Jacksonville industrial market vacancy rate fell to 3.8 percent from 4.6 percent the previous quarter and average rental rates rose almost 5 percent to $4.69 from $4.47 percent.
Washington, D.C.-based CoStar Group provides information, analytics and marketing services to the commercial real estate industry.
Becknell and Jackson-Shaw aren't the only developers planning speculative industrial development, particularly in North and West Jacksonville.
Among other projects, Johnson Development Associates Inc. of Spartanburg, South Carolina, proposes the 232,488-square-foot Westlake II project at 9779 Pritchard Road in Westlake Industrial Park. Adkinson Engineering Inc. is the civil engineer.
Pattillo Industrial Real Estate is developing a 272,480-square-foot speculative warehouse at Westside Industrial Park. Arco Design/Build Inc. of Atlanta is the contractor for the $6.26 million construction job on 22.3 acres at 6282 Imeson Road.
In Imeson International Industrial Park in North Jacksonville, the city is reviewing site plans for Industrial Park Investments Inc. of Orlando to develop a 140,790-square-foot speculative distribution center on 10.99 acres at 10531 Busch Drive N.
Fogarty said the region is experiencing population and job growth, which pushes the consumption of goods and services steadily higher. 
"Companies need more warehouse space to both assemble and deliver goods to the growing local population," Fogarty said.
"This will serve to drive more and more new industrial construction in Jacksonville, which I believe will persist for the next several years in the region," he said.
Becknell is the latest developer to submit plans for speculative development and to partner with a property owner.
The 3,000-acre Westlake Industrial Park, in far west Jacksonville, includes road and utility infrastructure and wetlands. About 1,300 acres remain available for commercial industrial development, Fogarty said.
It is anchored by Southeast Toyota Distributors LLC, BJ's Wholesale Club and Georgia-Pacific, among other users.
Fogarty said the buildings in the park are fully leased.
"Our planned speculative facility will represent the only available space for lease within Westlake," Fogarty said.
It is designed for one or two industrial tenants, such as manufacturers and distributors.
Fogarty said Guy Preston brought together Becknell and Norfolk Southern after several years of marketing the property on behalf of the transportation company.
"He believed the park needed a national developer in order to attract users for BTS," Fogarty said.
He said Preston "wanted a developer that would recognize the strong fundamentals of the Jacksonville market and capitalize on them by launching a speculative project, which in turn would draw more attention and tenants to Westlake."
Norfolk Southern owns and manages thousands of acres of real estate across 22 states, the District of Columbia, and Ontario, Canada.
With the new building, Becknell will be adding to its Jacksonville portfolio that includes three warehouses in north and west Jacksonville, including one at Westlake.
Becknellindustrial.com shows the company's three area properties comprise a 240,000-square-foot structure leased to Samsonite at 10089 N. Main St.; a 35,154-square-foot warehouse leased to Harte-Hanks at 1333 Tradeport Drive; and a 240,000-square-foot warehouse leased to Suddath Global Logistics in Westlake at 11001 Pritchard Road.