After a year of big job cuts and service disruptions on the railroad as new management implemented its operating plan, CSX Corp. regained the confidence of Wall Street with strong first-quarter earnings.
The Jacksonville-based company's stock jumped as much as $4.60 to a record high $61.01 Wednesday after it reported earnings of 78 cents a share, 12 cents higher than the average analysts' forecast, according to Yahoo Finance. The stock reached $61.42 on Thursday.
Analysts were particularly impressed with the improvement in CSX's operating ratio (operating expenses divided by revenue) from 64.8 percent in the fourth quarter to 63.7 percent in this year's first quarter.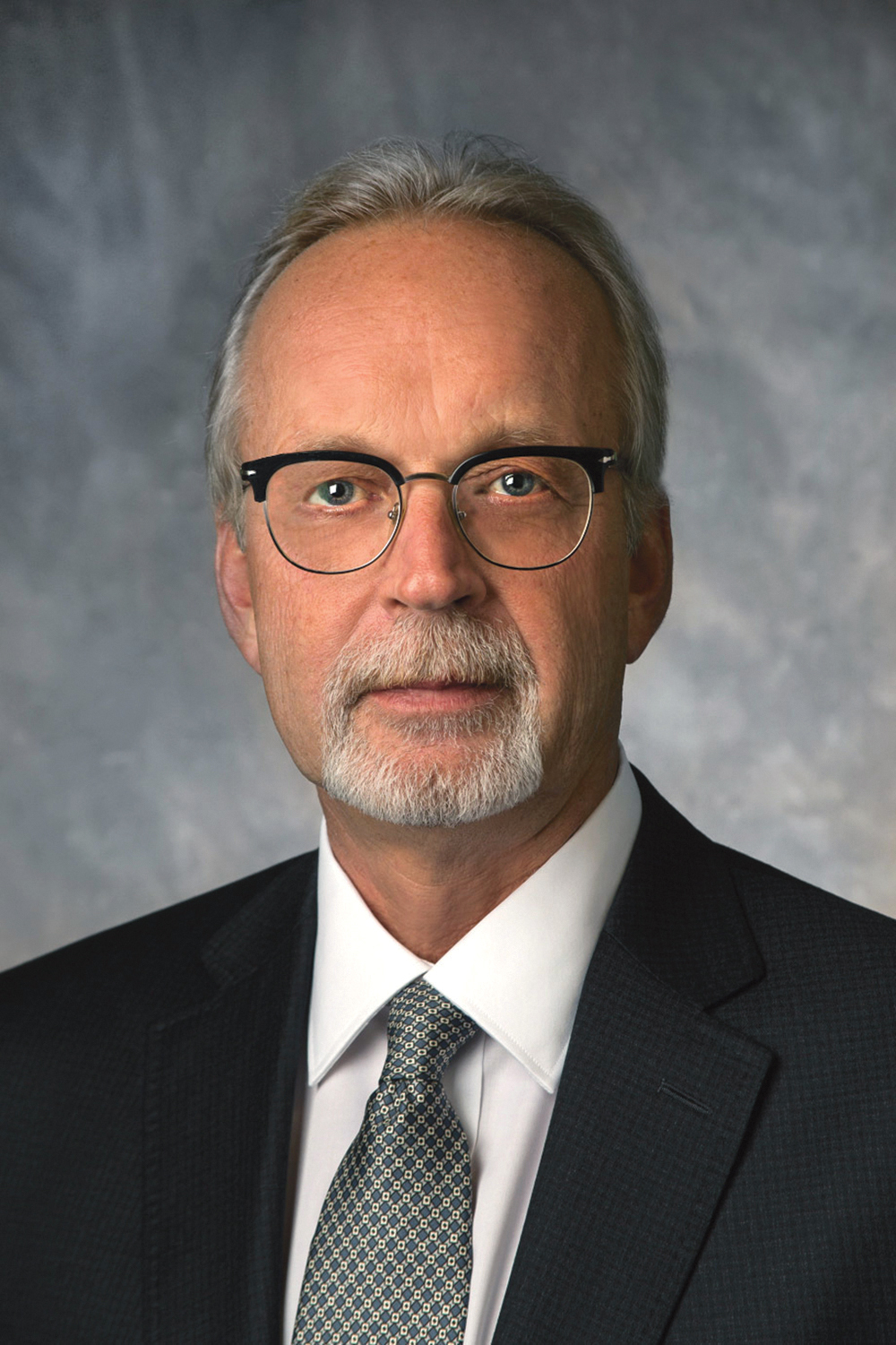 "After a challenging experience during 2017's rapid implementation of the Precision Scheduled Railroading plan, first quarter's beat reflects CSX's strong execution and meaningful progress toward its 2020 OR target of 60 percent," Robert W. Baird analyst Benjamin Hartford said in a research note.
This was the first full quarter as CEO for James Foote, who took over when Hunter Harrison died in December after just nine months on the job. Foote is continuing the operation plan developed by Harrison called Precision Scheduled Railroading.
"Early on in the new CEO's tenure, the company is showing the ability to operate efficiently as a smaller railroad with fewer employees and assets. Investors are likely going to have increased confidence in the company's goal of achieving a 60 percent OR by 2020," Cowen analyst Jason Seidl said in his research note.
CSX was widely criticized last summer for freight service disruptions as it implemented the new operating plan, but Credit Suisse analyst Allison Landry said it's now the other major railroads that are having problems.
"While service has broadly deteriorated amongst its peers, the operational turnaround at CSX is apparent in the form of improved service metrics, with train speed up 22 percent and terminal dwell down 10 percent despite a tough winter," Landry said in her report.
Terminal dwell is the average time a rail car sits at a terminal.
CSX's earnings benefited from unusual revenue items including real estate gains and charges to customers who didn't meet certain contract obligations. But most analysts remained happy with the results.
"While earnings benefitted from unusual items, even the most conservative definition of core earnings still exceeded our expectations by 5.5 percent as a result of stronger yield performance and robust execution on the cost side," wrote BMO Capital Markets Fadi Chamoun in his note.
However, Morgan analyst Stanley Ravi Shanker is maintaining some skepticism because of the revenue items.
"Given the magnitude of change and the uncertain cadence of PSR implementation as well as the number of large lumpy items, it will be difficult to extrapolate the first-quarter result and say that the 2020 target of 60 percent OR is running ahead of plan," Shanker said in his note.
Marcato plug helps Rayonier AM
Rayonier Advanced Materials Inc. gave a seat on its board of directors to Marcato Capital Management in February after the activist hedge fund seemed to take aim at the Jacksonville-based company.
Marcato returned the favor last week when a plug from one of its fund managers sent the maker of specialty cellulose products to a 52-week high.
According to a story by Reuters news service, Mick McGuire of Marcato touted Rayonier AM at an investor conference. He sees big opportunities for the company after its acquisition last year of Tembec Inc., the story said.
Marcato never indicated any plans for Rayonier AM before Marcato partner Matthew Hepler was appointed to a new seat on the board, and McGuire's tout seemed to be the first public comments on the company by the firm.
He said Rayonier AM's stock could reach between $34 and $60 in three years, the Reuters story said.
Rayonier AM's stock rose as much as $1.17 to $22.40 Tuesday after McGuire's comments.
Wells Fargo cutting branches
Wells Fargo & Co. has the largest branch network of any bank in the Jacksonville metropolitan area, as well as the largest number of nationwide offices of any bank. 
However, the San Francisco-based banking giant is cutting the size of its network as part of an ongoing restructuring of its operations.
Wells Fargo had 5,805 nationwide branches after closing 58 in the first quarter and is planning on closing a total of 300 this year, with a goal of reducing the network to 5,000 by the end of 2020.
"Branches continue to play an important part in serving our customers and we will have as many branches for our customers to use for as long as they want to use them," CEO Tim Sloan said in the company's quarterly conference call with analysts.
"However, our customers are increasingly using our digital channels and digital sessions and they increased 13 percent from a year ago, while teller and ATM transactions declined 4 percent," he said.
Wells Fargo still has more than 50 branches in the Jacksonville metropolitan area after closing three last year, spokesman Michael Gray said.
Gray said the company is not providing details on specific future closures in Northeast Florida.
Wells Fargo has about 1,500 employees in Jacksonville, he said.
During the conference call, Sloan said the company is taking steps to improve employee compensation. Last month, Wells Fargo increased minimum pay for about 36,000 employees to $15 an hour, and increased base pay for another 50,000 employees.
The company also granted restricted shares of stock to about 250,000 employees, he said.
Wells Fargo announced first-quarter earnings $1.12 a share. But the company announced Friday that it was fined $1 billion, as expected, by federal regulators for matters related to fees for certain mortgage and auto loan customers.
That reduced its first-quarter earnings to 96 cents a share.
J&J Vision Care sales rise
Johnson & Johnson last week said first-quarter sales at its Jacksonville-based vision care business grew 9 percent, excluding acquisitions, to $1.115 billion.
Johnson & Johnson Vision Care was mainly a contact lens maker but expanded last year with acquisitions of several companies that provide other eye care services.
The company said contact lens sales grew 11 percent worldwide in the first quarter.
The New Jersey-based medical products giant said total first-quarter sales, excluding acquisitions and divestitures, rose 4.3 percent to $20 billion. Adjusted earnings per share rose by 23 cents to $2.06, 4 cents above analysts' forecasts.
Ocwen hires former PHH CEO
Ocwen Financial Corp. last week said it will appoint Glen Messina as CEO once it completes its acquisition of PHH Corp.
Messina left his position as chief executive of PHH a year ago as part of a management shake-up.
Ocwen and PHH, two struggling mortgage companies that have closed Jacksonville operations centers in the past five years, announced their merger in February.
MedMal downgraded by A.M. Best
Insurance ratings agency A.M. Best said it downgraded its ratings on Jacksonville-based MedMal Direct Insurance Co.
The financial strength rating of the medical malpractice insurer was downgraded from B++ (good) to B-minus (fair), and the outlook of the credit ratings was revised from stable to negative, A.M. Best said in a news release.
"The ratings reflect MedMal Direct's balance sheet strength, which A.M. Best categorizes as adequate, as well as its marginal operating performance, limited business profile and marginal enterprise risk management," the release said.