Downtown Investment Authority CEO Aundra Wallace will succeed Jerry Mallot as president of JAXUSA Partnership, the economic development division of JAX Chamber, starting Oct. 1.
JAX Chamber made the announcement Tuesday of a move DIA Chairman Jim Bailey called "bittersweet." 
"They couldn't have hired a better person," Bailey said. 
"It's bittersweet because I'm glad he's not leaving Jacksonville. His depth of knowledge is incredible and his connections are incredible. I'd really be concerned if he was leaving town."
Mallot will retire Sept. 1 after 24 years leading economic development at the chamber.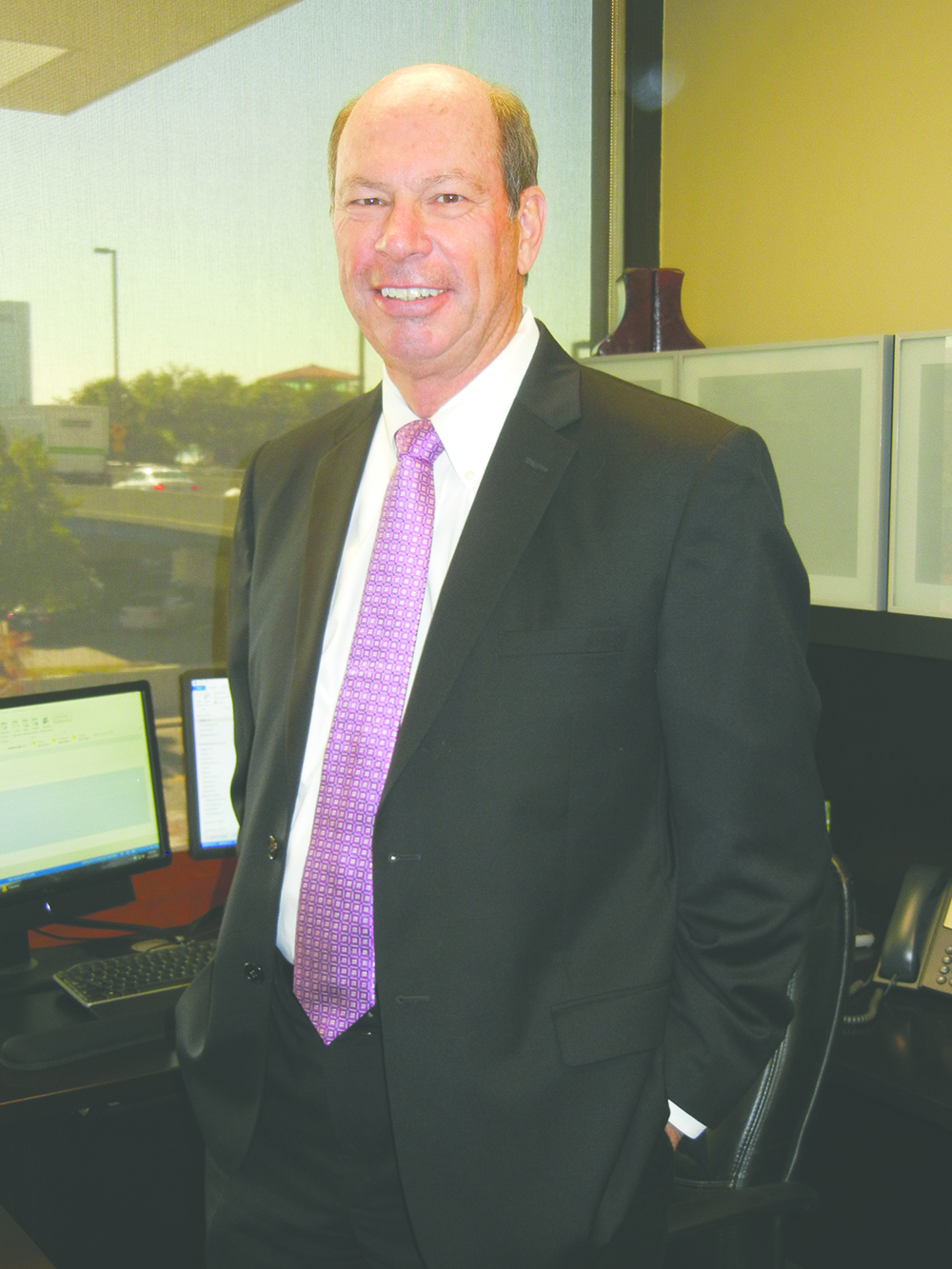 "Through a very competitive process, Aundra emerged as the right person at the right time to lead our economic development at JAXUSA Partnership," JAX Chamber President Daniel Davis said in a news release.
"We have incredible momentum right now and Aundra will use his skills and relationships, both within Jacksonville and around the globe, to keep the momentum going and attract jobs to our region," Davis said.
JAXUSA Partnership's role is to develop business and create jobs in Baker, Clay, Duval, Flagler, Nassau, Putnam and St. Johns counties.
"Aundra Wallace is a talented and highly effective asset to this city, so I am happy that he will continue working to attract investment, support economic development and create jobs in Jacksonville," Mayor Lenny Curry said in a statement. "As Aundra transitions to his role at JAXUSA Partnership, I look forward to collaborating with him and the DIA board to ensure a smooth transition." 
Wallace, 50, joined the DIA in 2013. His salary at the DIA is $196,245 as of June 1.
"We have all the pieces in place and JAXUSA has done phenomenal work putting our community on the map for business," Wallace said in a statement.
"I look forward to getting started and working with all of our partners to keep the economy growing in Northeast Florida."
How the hiring will affect the DIA concerns District 6 City Council member Matt Schellenberg.
"He was doing a fabulous job for Downtown," Schellenberg said of Wallace.
"Finding someone to replace him is going to hurt us in the long term, or at least in the short term."
Schellenberg worries the city will lose "a lot of momentum" it gained from Wallace's leadership at the DIA.
Bailey said he is grateful Wallace gave the DIA nearly two months to find a replacement. He said it's uncertain if the agency will name an interim leader or if it will require help from a headhunting firm, but he knows DIA is bound to attract a lot of applicants.
"We need to find someone who will be as helpful and works with the entities as well as Aundra does," Bailey said. "Finding that kind of person is going to be really difficult. He's going to be hard to replace."
The authority was created in 2012 when former Mayor Alvin Brown split the Jacksonville Economic Development Commission into the DIA and the Office of Economic Development.
While OED is responsible for economic development efforts in all of Duval County, the DIA is focused on Downtown and the surrounding neighborhoods.
A committee of past and current volunteer leaders of JAX Chamber and JAXUSA Partnership worked with a search firm to vet and interview candidates from across the country to replace Mallot.
"Aundra is a talented, respected economic developer who listens, develops a strategy and executes," said JAX Chamber Chair John Peyton in the release.
"His track record with putting together complicated deals and attracting businesses to a community speaks for itself. I look forward to the growth and investment he will help attract to Northeast Florida," he said.
Wallace leads the DIA staff in oversight of the Downtown Community Redevelopment Areas on the Northbank and Southbank.
He was directly involved in crafting deals including the Barnett and Laura Street Trio redevelopments and projects in the urban core, Brooklyn and LaVilla.
He recently negotiated the economic development agreement for the mixed-use project on the Southbank called The District.
Before Wallace came to Jacksonville, he was executive director of the Detroit Land Bank Authority and was a senior vice president at the North Carolina Community Development Initiative.
He also served in roles focused on community and economic development with Miami-Dade County.
Associate Editor Jay Schlichter contributed to this report.