Judges, attorneys and law students gathered Thursday at the Duval County Courthouse for a light breakfast and a discussion of the facets of relationships that affect their careers and lives.
The roundtable is a project of the Jacksonville Bar Association Professionalism and Mentoring Committee.
Judges and experienced attorneys and their mentees – a total group of about 50 – meet one day every other month from 8-9 a.m. for what committee Chair Duval County Judge Gary Flower calls a "Cambridge-style" discussion.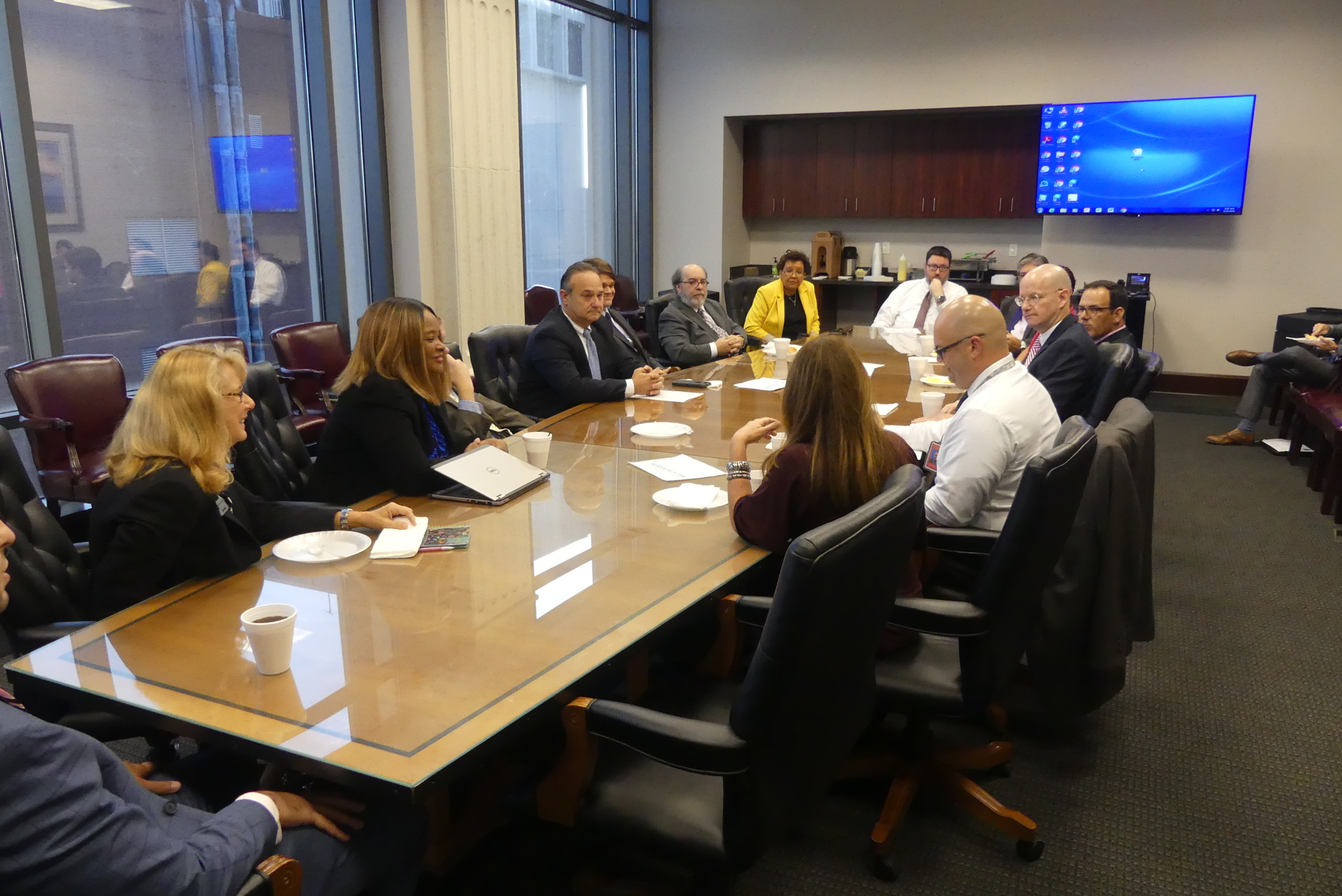 "We put a single topic on the table and tell each other about our ideas and experience," Flower said.
The discussion focused on professional relationships between attorneys, whether colleagues or adversaries. It progressed from how to build and sustain relationships to identifying and rehabilitating a relationship that's gone awry.
That can be particularly important in a small legal community like the 4th Judicial Circuit in Clay, Duval and Nassau counties.
"There are only about 3,000 lawyers from Fernandina Beach to Keystone Heights. You're going to see that person again," Flower said.
The next roundtable discussion, to be scheduled in October, will focus on ways to manage the pressures of a law practice.
Visit the JBA website at jaxbar.org to view the schedule of all Bar events. Prospective mentors and mentees may email [email protected] for more information about the Professionalism and Mentoring Committee and its programs.