An Atlanta-based developer has big plans for East Jacksonville after closing on the former Union Terminal Warehouse Building on Wednesday. 
Through East Union Property Owner LLC, Columbia Ventures LLC purchased the 7.88-acre property Dec. 3 for $4.6 million. The sale was recorded Tuesday with the Duval County Clerk of Courts.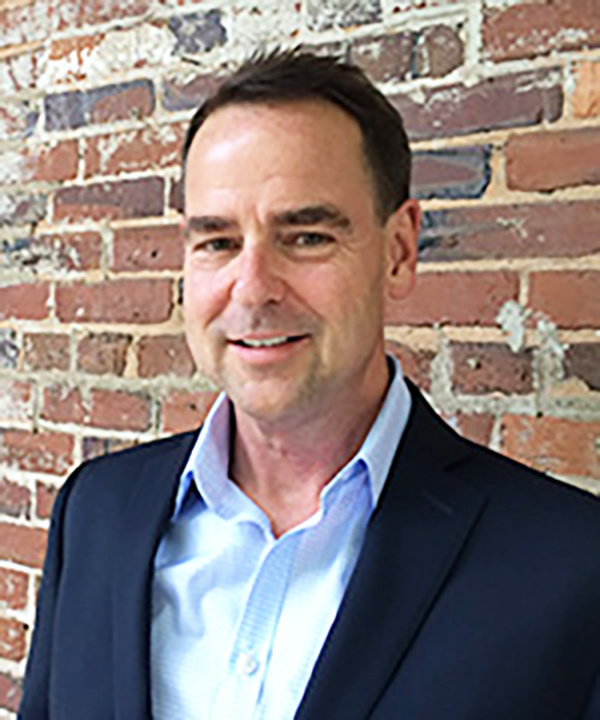 Columbia Ventures managing partner Dillon Baynes said Wednesday the adaptive reuse includes commercial, retail and residential elements as well as opportunities for dining and entertainment.
Baynes said he will spend the first few months of 2019 determining what structural repairs and maintenance are needed at the site. 
"This is a building that after 106 years has some deferred maintenance that needs to be addressed before we do anything else," he said of the 298,711-square-foot main structure. 
Property records show seven buildings built between 1912 and 1990 at the site.
The property is at 700 E. Union St., north of the Mathews Bridge ramp and near Hogan's Creek. The property is near TIAA Bank Field and the Baseball Grounds of Jacksonville.
The main building currently houses creative loft spaces for artists, woodworking, makers and manufacturers. The other buildings have office space, car repair services and leased storage space. 
Baynes said he wants to keep as many of those creative tenants as possible. 
"The mix of innovative people making a lot of unique products are the core of this building and we want to keep that feeling as we begin our adaptive reuse," he said.  
On Dec. 12, the company obtained a $4.5 million mortgage from the Jacksonville branch of the Local Initiatives Support Corporation, or LISC, through its acquisition predevelopment loan program. 
LISC is considered the largest community development organization in the country, providing grants and loans to developers pursuing urban projects. 
LISC Jacksonville Executive Director Janet Owens said in a statement that "more investment is needed specifically in East Jacksonville, and we look forward to working with the Columbia team to create a vibrant mixed-use, mixed-income development."
Baynes said he also will pursue federal historic tax credits to help offset construction costs.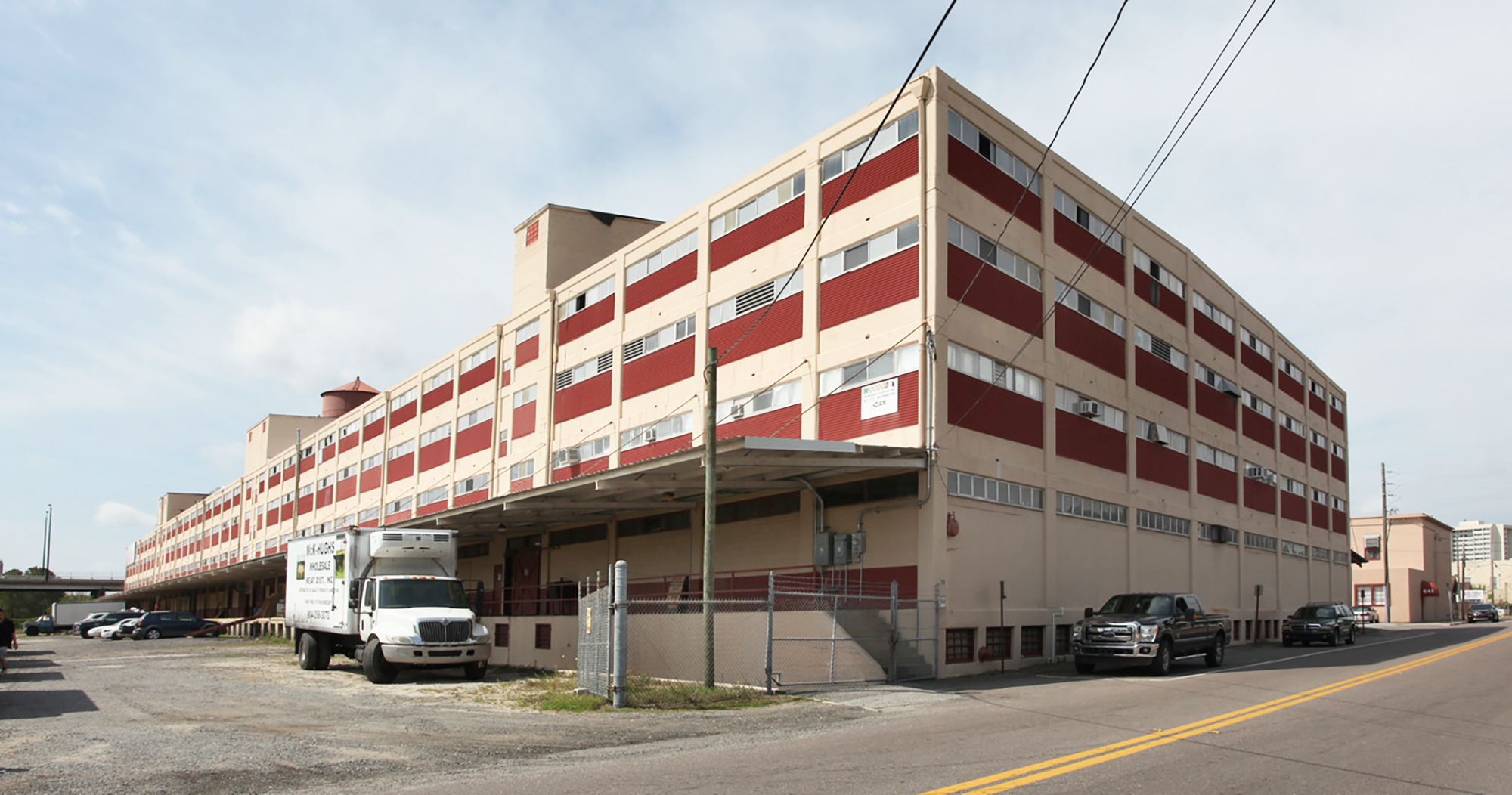 Determining the mix
The mix for the project is being determined. 
Baynes said residential won't be the primary use for the main building, but that workforce housing will be included. 
"Everything we read being proposed for the sports district is exciting, but it looks like that's going to cater to an upper-end client," said Baynes. 
"We're committed to workforce housing because we see there's a need for that in Jacksonville," he said. 
Most of the land is zoned for light industrial, including the main structure, although a small portion of the property would allow for commercial, residential and office uses. 
Rezoning and permitting is months, if not more than a year, off, Baynes said, "depending on the scope of work." 
"We don't want to come and do this halfway," he said. "The focus for us is doing the right job in 2019 considering today's increased construction costs." 
He said Capital Ventures will use Jacksonville-based Atlantic Engineering Services. Agreements are not completed with local architectural firms and general contractors.
"Once we're working with the local design team we'll be able to add in local pricing to see if the economics work to see if we need to do major renovations or something minor," he said. 
Baynes said he would like to bring some of the vibrancy he's seen in nearby Springfield to the east. 
"What's happening over there along Main Street is great," he said. "That's the feeling we want at the Union Terminal Warehouse."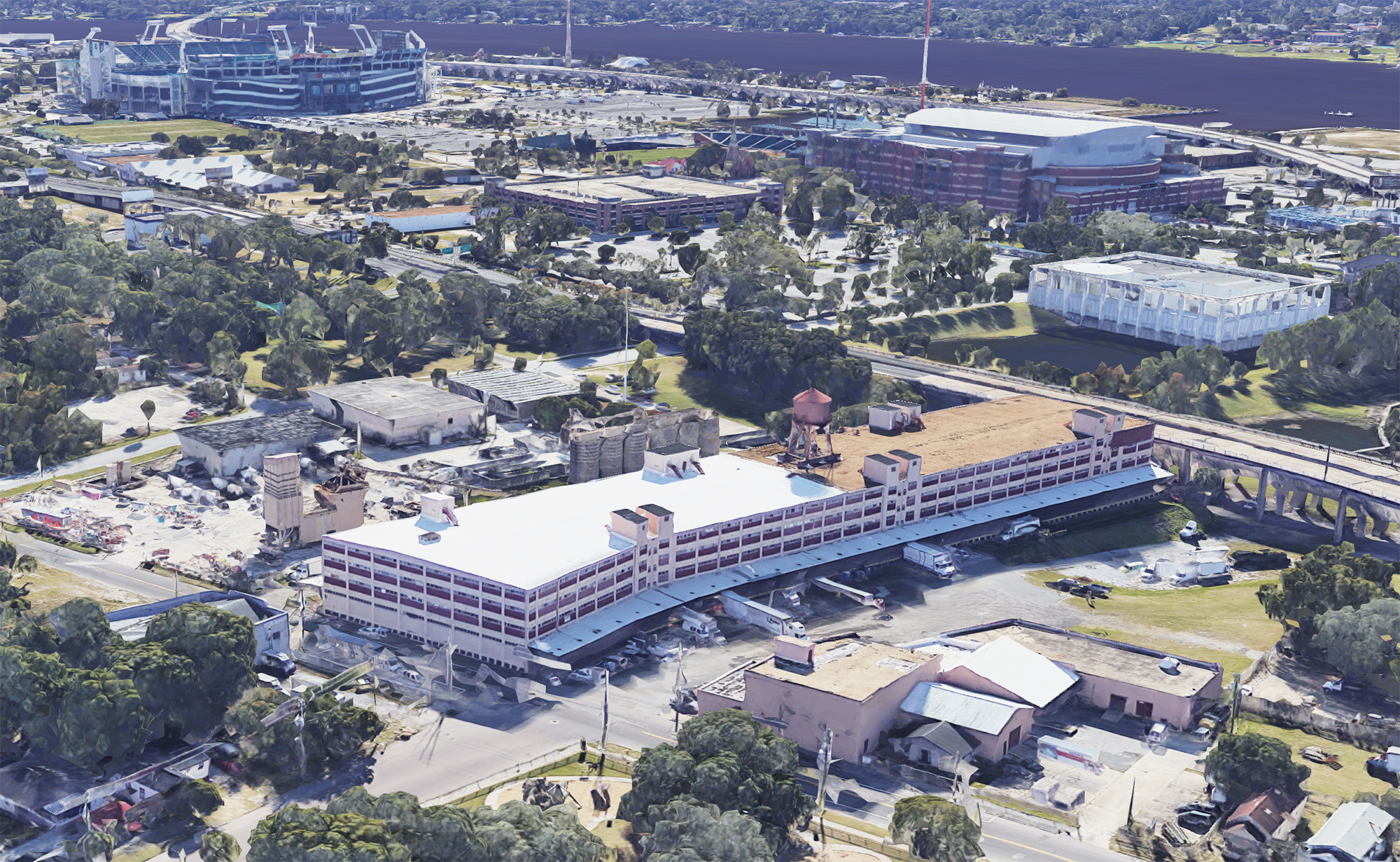 Bullish on Jacksonville 
Columbia Ventures is affiliated with the Atlanta-based housing development and property management firm Columbia Residential, which has apartment communities and senior living facilities in Florida, Georgia, Louisiana and Texas. 
Over the past 27 years, Baynes said Columbia Ventures has focused on building mixed-use developments that include market-rate and workforce housing in urban locations throughout the Southeast.
He said Jacksonville has been on his radar for several years. 
"The first time I walked this property was in August 2013," he said. "But it just wasn't the right time for Jacksonville or Capital Ventures." 
He said the North Florida market is starting to become a high-demand area with a growing national profile. 
"We would not come here for just one project," he said. "Obviously, we're focused on this development, but in the future we're going to be looking for other opportunities here."