From bankruptcies to buyouts to implosions and big warehouses, there was no shortage of news over the past year in Northeast Florida. The staff of the Jacksonville Daily Record and Record & Observer looks back at the year's top stories.
By Mark Basch • Contributing Writer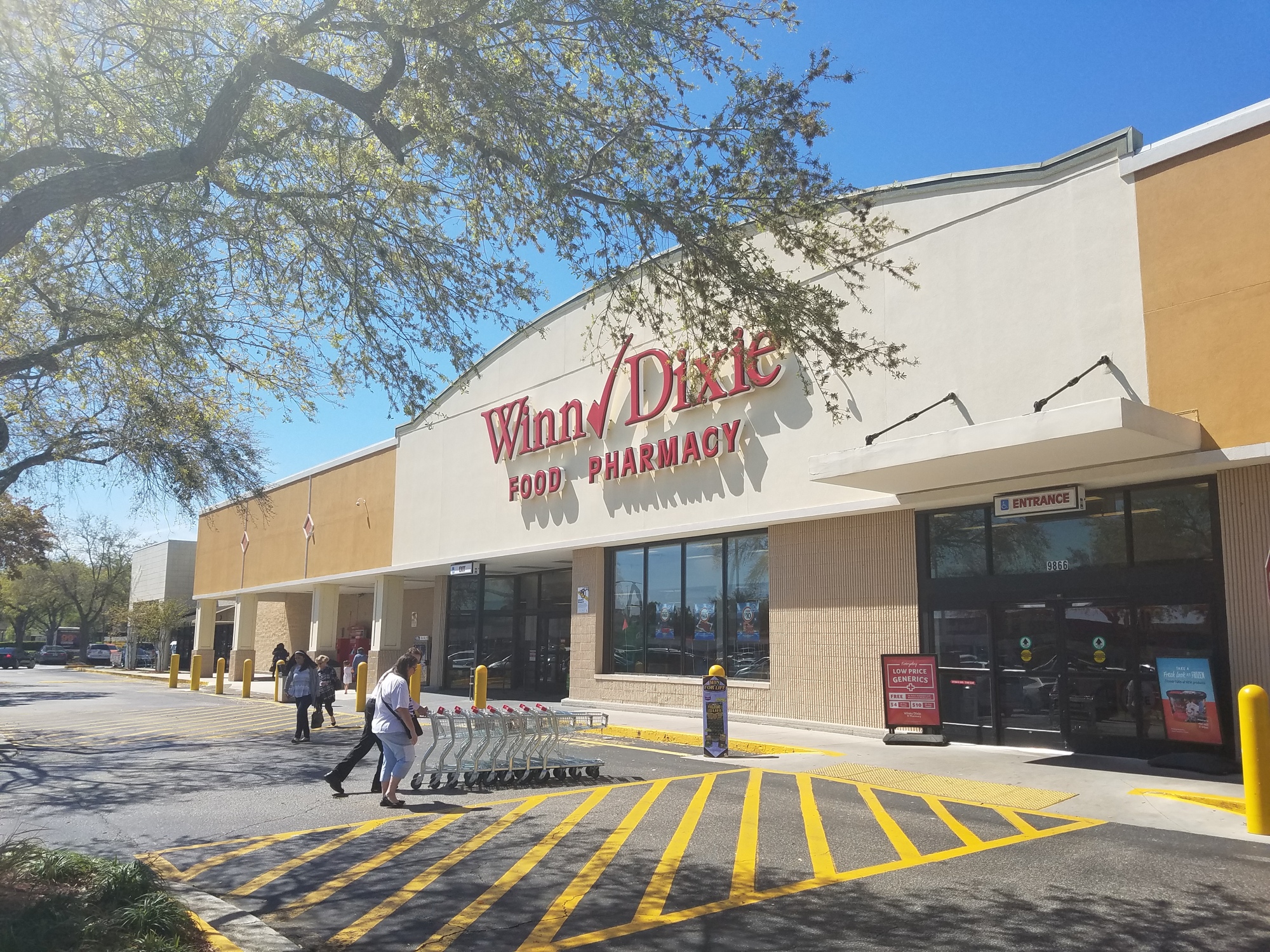 Winn-Dixie parent company emerges from bankruptcy
For the second time in 13 years, the parent company of the Winn-Dixie supermarket chain filed for Chapter 11 bankruptcy reorganization. But unlike the 21-month process of the last filing in 2005-06, Jacksonville-based Southeastern Grocers LLC filed a prepackaged plan with creditor approval in March 2018 and completed the process in two months.
In the bankruptcy process, Southeastern issued equity to its previous debtholders and closed or sold off more than 100 stores, leaving it with about 575 under the Winn-Dixie, Bi-Lo, Harveys and Fresco y Mas banners. The company now hopes a program of renovating and upgrading stores will bring in more sales at its supermarkets.
Siris buys Web.com Group
Web.com Group Inc. was taken private in a $2.2 billion buyout by affiliates of Siris Capital Group LLC. The company which provides website development and marketing services for businesses said the buyout is not impacting its plans to move 800 to 900 employees to a new Southside headquarters building.
CSX keeps cutting costs
A year after James Foote became CEO of CSX Corp., the overhaul begun by his predecessor, the late Hunter Harrison, already has achieved its goal of lowering the railroad's operating ratio (operating expenses divided by revenue) below 60 percent. Besides improving operations, CSX has lowered expenses with job reductions, cutting 4,600 staff and consultant positions in 2017 and 2,000 this year.
By Karen Brune Mathis • Contributing Writer
Amazon ramps up two centers amid boom in warehouse projects
To make way for thousands of jobs created or proposed in the industrial market, developers ramped up plans for warehouses and distribution centers.
As Amazon.com launched operations at two fulfillment centers in the second half of 2017, more big names came this year.
Wayfair Inc. and JinkoSolar announced projects of significant size and another 1.5 million-square-foot center is review at AllianceFlorida at Cecil Commerce Center for an unidentified prospect.
More than a dozen industrial projects are planned or proposed to create almost 4.5 million square feet of space to fill demand created by record low industrial vacancy rates of 3 percent or below.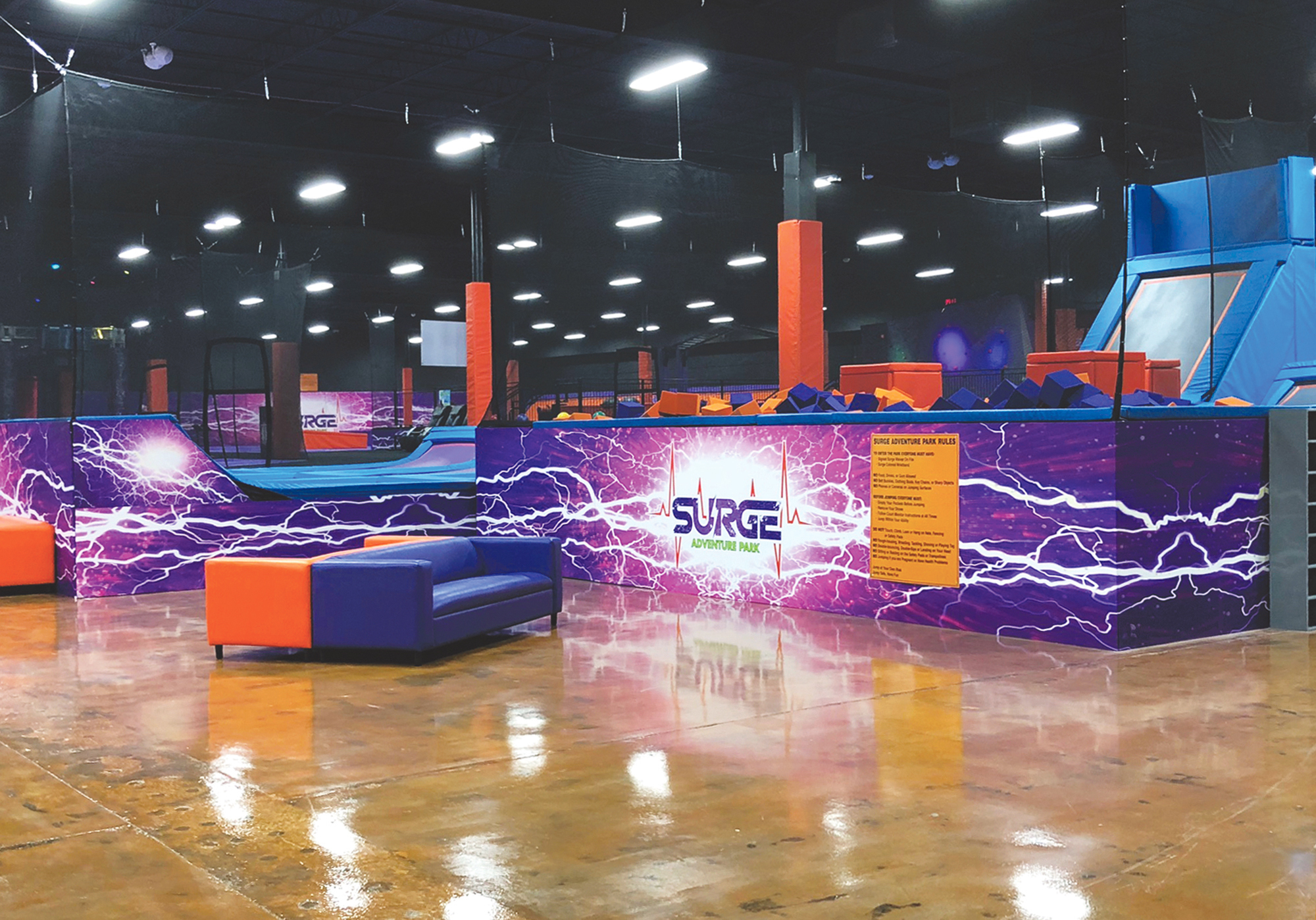 Plenty of new entertainment
It was a year of more places to go and things to do. Consider the 2018 investments in the iFly indoor skydiving center, the Smash table-tennis hall, Surge Adventure Park, SK8 City, Class Axe, escape rooms, rooftop bars, taprooms, upgraded movie theaters, event venues, bowling centers, restaurants and other places where people are opting to spend money during a strong economy.
Retail: Many stores in the pipeline
 Consumers changed where they shopped. Some major retailers announced closings – including Toys R Us and Thomasville – while others moved into Jacksonville. Some shopping centers continued to struggle, such as Regency Square Mall, while others continued to expand, such as the St. Johns Town Center area, and yet others, such as Roosevelt Square, launched redevelopment. Grocery stores added locations while long-term dominant player Publix continued its remodeling program.
By Scott Sailer • Editorial Research Director
St. Johns River Power Park cooling towers imploded
The 464-foot-tall cooling towers at the St. Johns River Power Park in North Jacksonville came down in June in seconds, imploded by 1,500 pounds of dynamite.
The power park will continue to vanish in 2019 as the $68 million decommissioning project removes 46 buildings and the 640-foot-tall smokestack.  JEA has not announced plans for the future of the 1,600-acre property.
The Downtown skyline also is changing as work continues to demolish the former Duval County Courthouse and implode the old City Hall Annex on East Bay Street in January. The future of the property is unclear after the city rejected plans for a new convention center on the site.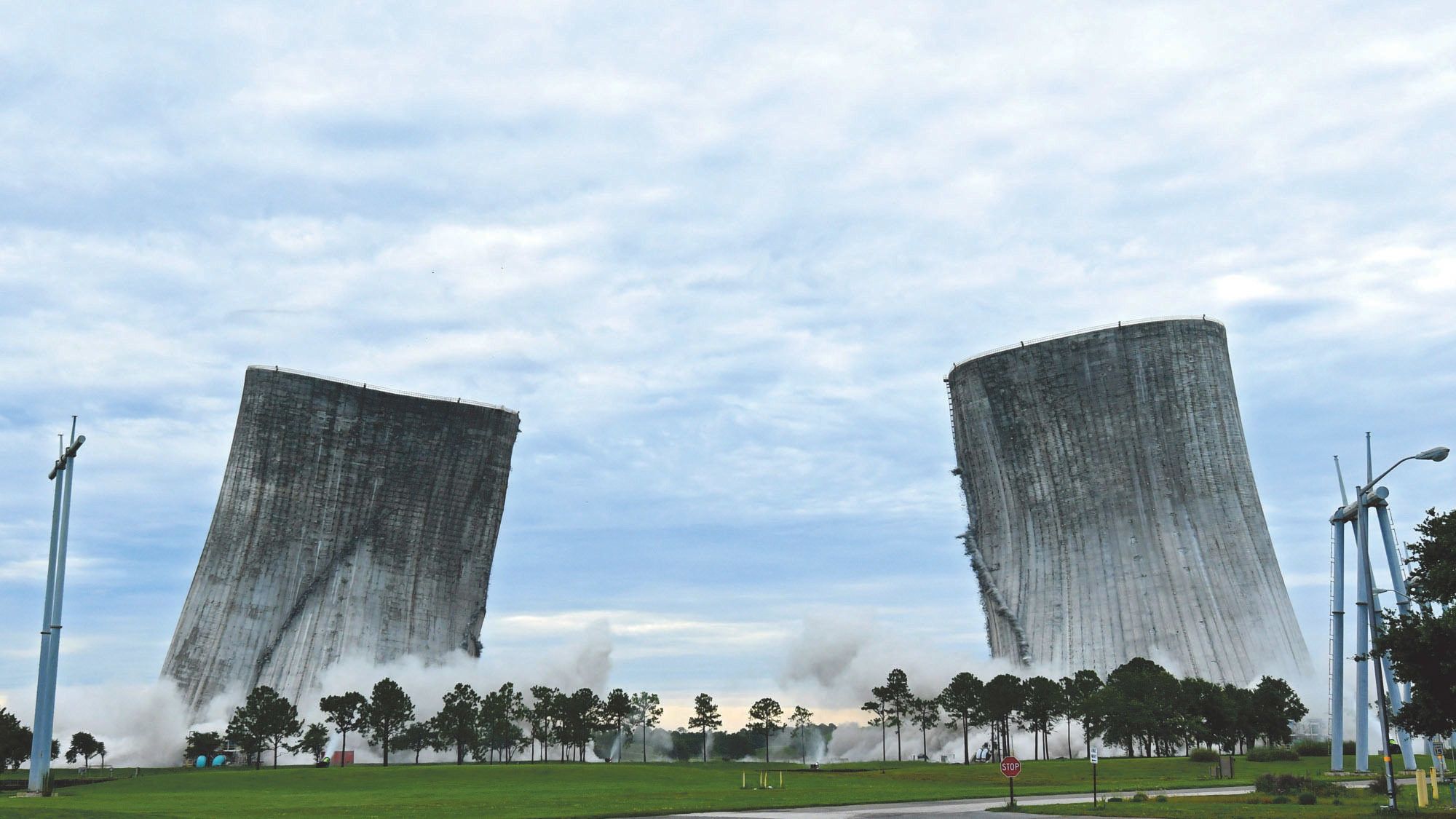 Beer brewing booming
Beer establishments continue to sprout around town, many in developing and redeveloping areas.
Fishweir Brewing Co. recently started up in Murray Hill and Tabula Raza Brewing opened in the Rail Yard District, where Keen Brewing Co. also is building out.
In South Jacksonville, Legacy Ale Works plans to open soon on Old St. Augustine Road at U.S. 1.
 In Springfield, Main & Six Brewing Co. will be joined by Strings Sports Brewery. Marah Brewing Co. plans to open in Five Points and Reve Brewing in Atlantic Beach.
Tiny house village planned
The Clara White Mission plans to build a tiny house village in LaVilla for homeless veterans and transform the historic Genovar's Hall into a community center.
The 1.46-acre property, bordered by Ashley, Broad, Church and North Jefferson streets, is across the mission.
Mission board member Michelle Paul said mission representatives plan to meet with the city in January to review the project and determine the steps necessary for development.
By Max Marbut • Associate Editor
Judge Foster resignation sets off replacement battle
The resignation of 4th Judicial Circuit Judge Robert Foster, effective a few days before he would have left office in January, and how he would be replaced, was a story that started in April and didn't end until Nov. 26.
That's when the state Supreme Court discharged its jurisdiction in a protest filed by a Jacksonville attorney that challenged Gov. Rick Scott's authority to appoint Foster's replacement rather than filling the vacancy through election.
Attorney David Trotti first filed a motion in Jacksonville to prevent the 4th Circuit Judicial Nominating Commission from interviewing applicants for Foster's seat. When that motion was denied, Trotti filed suit in Tallahassee against Scott, seeking to prevent the governor from appointing Foster's successor, and against the secretary of state seeking to have Trotti's name placed on the ballot for Foster's seat.
When that motion was granted, Scott's office challenged the ruling in the 1st District Court of Appeal, which reversed the circuit judge's decision. Trotti then petitioned the state Supreme Court to hear the case.
After oral arguments from both sides were heard on Oct. 2, the court handed down its decision Nov. 26 to discharge its jurisdiction, leaving to stand the appellate court's reversal.
In June, Scott provisionally appointed Duval County Judge Lester Bass to fill Foster's vacancy. The appointment was confirmed by Scott's office the day the Supreme Court published its discharge of the case.
Five new judges taking office
The judiciary in Jacksonville will see five new judges taking office who were elected in the August primary election. The circuit bench will be joined by Jacksonville Bar Association President Katie Dearing, former Assistant State Attorney Collins Cooper and attorney Maureen Horkan. Former Assistant Public Defender Michael Bateh and attorney Kimberly Sadler will be sworn in to preside in the Duval County Court. In addition, the 4th Circuit Judicial Nominating Commission convened Monday to nominate candidates to replace Duval County Judge Lester Bass, who was appointed to the circuit court.
Women lead associations
The three largest voluntary Bar associations in Jacksonville elected women lawyers as their presidents in 2018. Judge-elect Katie Dearing is president of the Jacksonville Bar Association, Collette Cunningham was elected president of the Jacksonville Chapter of the Federal Bar Association and Jamie Karpman was elected president of the Jacksonville Women Lawyers Association. That trend will continue in the 2019-20 Bar year, as women are president-elect in all three organizations.
By Jay Schlichter • Associate Editor
SilverLeaf leads growth in residential subdivisions 
National, regional and local homebuilders and residential developers continued to invest in Northeast Florida by constructing or proposing single-family and multifamily projects.
The largest is SilverLeaf, a master-planned community entitled for up to 10,700 residential units, in addition to 1.7 million square feet of commercial space.
The Hutson Companies, based in St. Augustine, plans to develop the community over several years on about 8,500 acres between County Road 210 and County Road 16A in St. Johns County, one of the hottest residential development areas in the region. That company developed OakLeaf Plantation in Duval and Clay counties, a similarly sized community.
Experts say data points to the potential for a housing market slowdown in 2019, although many of those same people believe the region won't experience a significant decrease in sales or construction compared with other parts of the country.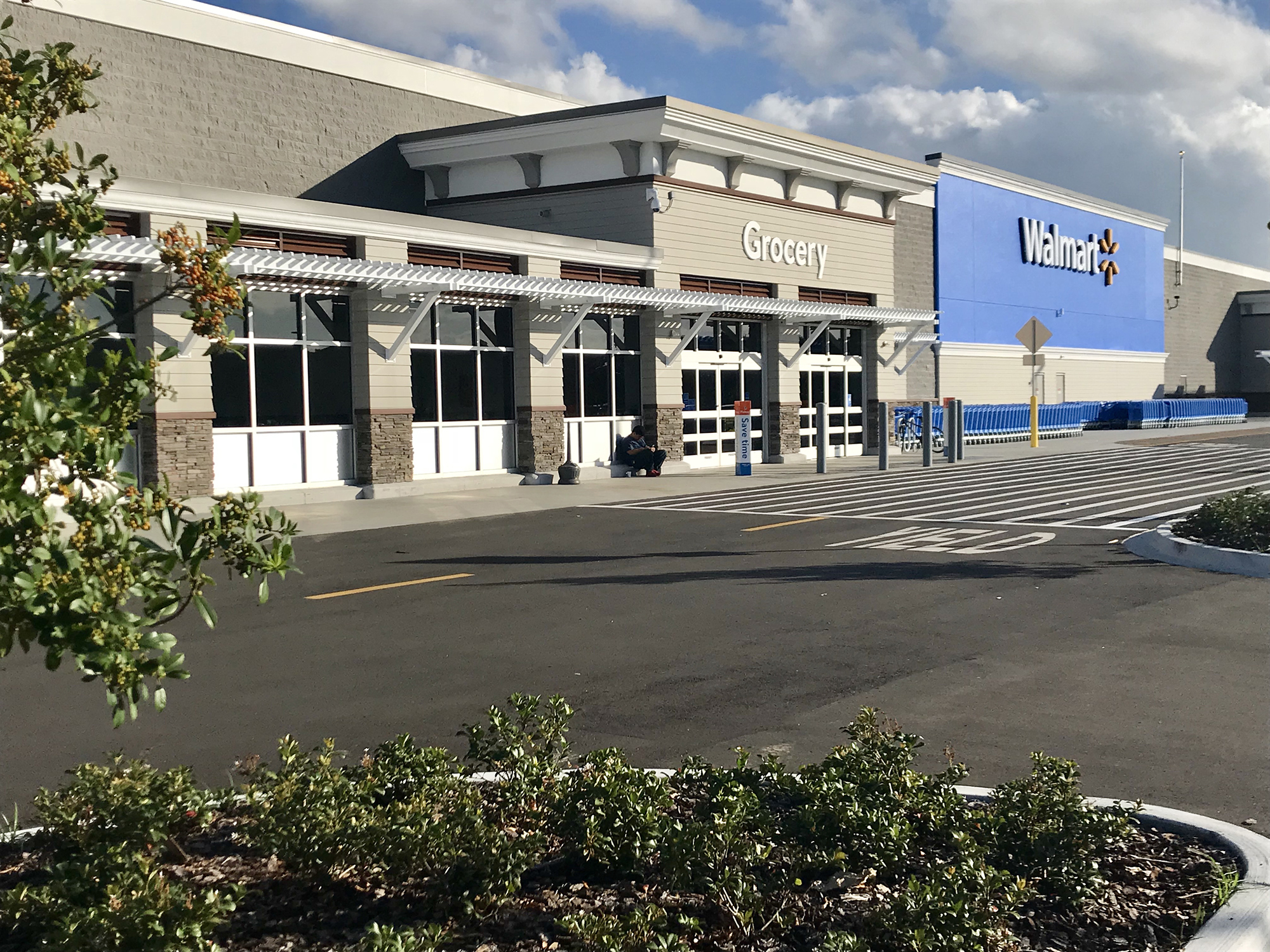 The Pavilion opens
The first phase of a large long-term retail, residential and commercial development opened a new Walmart Supercenter. The Pavilion at Durbin Park project in northern St. Johns County is a four-phase project being co-developed by Gate Petroleum Co. and Gatlin Development Co., with plans for up to 2.4 million square feet of retail space, 2.8 million square feet of office space, 999 multifamily residential units and 300 hotel rooms. The retail space alone would be larger than St. Johns Town Center in Duval County, which has 1.4 million square feet of retail space.
Apartment market booms
Luxury, market-rate, workforce and affordable apartment complexes continue to be an investment opportunity, as the multifamily rental market over the past year saw thousands new units and a shift in ownership.
For example, a group of developers outlined plans in September at the San Marco Promenade groundbreaking to build up to 1,000 apartments in the San Marco area, hoping the high-end units will help restore the distressed Philips Highway corridor. And in August, a West Palm Beach company purchased the Portiva apartments in Southpoint for $50.7 million.
By David Cawton • Staff Writer
Pressure builds in fight over Jacksonville Landing
Lawsuits and bickering between the owners of the Jacksonville Landing and Mayor Lenny Curry's administration continued through much of 2018, leaving the city no closer to a permanent solution to redevelop or replace the aging riverfront mall than it was when Curry took office in July 2015.  
The city sued Jacksonville Landing Investments Inc. in November 2017, alleging the group had not properly maintained the Landing as a "world-class facility." 
The city notified JLI this year it would evict the company from the property. 
The city owns the land. JLI owns the three Landing buildings through a long-term lease. The company is a subsidiary of Sleiman Enterprises Inc.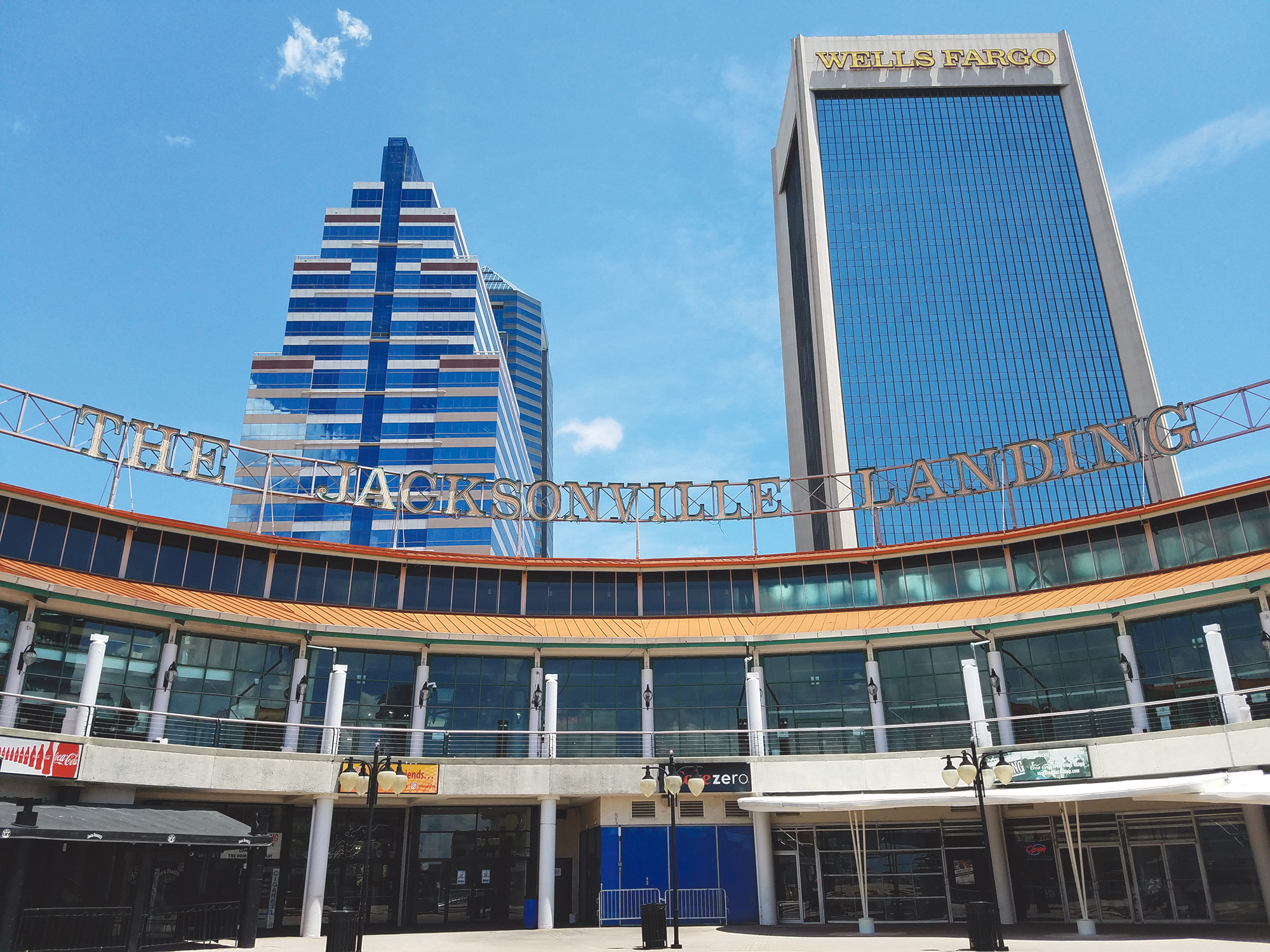 The city also began to put more pressure on JLI by releasing renderings to the Jacksonville Daily Record that showed the mall replaced by a riverfront park and two mixed-use buildings. 
Although that litigation continues to move through the 4th Judicial Circuit, a 2015 lawsuit could be coming to an end. 
That suit was initiated by JLI over $4.7 million the company paid the city in 2007 for a nearby parking lot it planned to develop. The city contends JLI never executed the proper documents to close the sale. The group sued and asked for those funds back. While the sides agreed in principle to end the litigation in June, negotiations continue over the final amount the city owes JLI. 
Finally, a mass shooting that left 12 wounded and three people dead, including the shooter, signaled another setback for the 31-year-old mall. The shooting was in August during a gaming competition at GLHF Game Bar inside Chicago Pizza. 
Since the shooting, the city informed JLI it would no longer allow the company to host large events unless it obtained a permit. It's the first time the city has required special event permits since the mall opened in 1987.  
Khan's Lot J plans
Before the Jaguars hosted its annual State of the Franchise event at TIAA Bank Field in April, team owner Shad Khan and President Mark Lamping announced they would develop the western parking lots, specifically Lot J, before they invested in the riverfront Shipyards property. 
Khan said Lot J is the first phase of what could be a $2.5 billion complex near the stadium. Lot J could include an office tower, parking garage, entertainment venues, restaurants, retail and a hotel. 
Khan plans to partner his Iguana Investments Florida Inc. with The Cordish Companies to develop the area. No deal has been announced. 
The Lot J site would require some environmental cleanup, although it is thought to have less contamination than the riverfront. Metropolitan Park also is restricted by the National Park Service. If the city wants to develop the land, it must find a suitable replacement site.
The properties historically were used for industrial and commercial operations before the National Football League awarded the city a franchise in 1993.