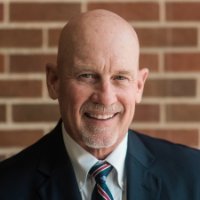 By early 2019, Liberty Investment Properties Inc. expects to open a project called Jax Mini Storage in the San Marco area, offering almost 700 climate-controlled units designed for convenience to the hundreds of new apartments and townhomes proposed or under construction in the area.
"There is no current new (storage) product in that vicinity and there is a significant amount of growth in residential units, multifamily and single-family homes," said Adam Mikkelson, president of Orlando-based Liberty Investment Properties Inc., citing the surge in the San Marco and Southbank areas.
"And with commercial activity in the San Marco district, it's ripe for demand for our product," he said.
Mikkelson estimates the investment at $8 million to $10 million.
The company's centers are called My Neighborhood Storage Center. Liberty Investment Properties acquired, developed, sold and owns storage projects around the state.
The St. Johns River Water Management District is reviewing plans for the three-story, 99,000-square-foot Jax Mini Storage on 2.36 acres at 1820 Kings Ave. at Landon Avenue.
Liberty Investment Properties is the applicant. Genesis Group is the engineering consultant.
In June, Liberty Investment Properties announced a partnership with Jacksonville-based Finley & Shell Properties LLC and private investors for construction for the self-storage project.  That announcement said the site was under contract by Finley & Shell Properties.
Mikkelson said Liberty Investment Properties will buy the land from Finley & Shell and anticipates closing on the deal in the second quarter. The June announcement said Finley & Shell Properties will sell the land to Liberty Investment Properties and will remain limited partners while Liberty Investment Properties will serve as general partner.
Mikkelson said construction should take eight to nine months and be completed by early 2019.
The announcement said the project will mimic the success of the company's previous developments. The center will be run by a professional management company and serve residential and commercial tenants.
Mikkelson said his group is looking at more Jacksonville are sites. "We would like to get another two or three locations in the Jacksonville metro area," he said.