The University of North Florida and the World Affairs Council of Jacksonville last week welcomed U.S. Supreme Court Associate Justice Stephen Breyer to UNF's Presidential Lecture Series.
Breyer, 79, is a graduate of Stanford University, Magdalen College in Oxford and Harvard Law School, and was law clerk to U.S. Supreme Court Justice Arthur Goldberg in 1964.
In 1973, he was assistant special prosecutor of the Watergate Special Prosecution Force.
Breyer was nominated to the high court by President Bill Clinton and was sworn in Aug. 3, 1994.
Breyer said about 80 cases are heard each year and about half of the court's decisions are unanimous; about 20 percent are split 5-4.
"They're very open issues and it's not always the same five and the same four," he said.
While they don't always agree, Breyer commented on the process involved when the nine justices with the ultimate authority on the law consider their opinions.
"Everybody looks at history. Everybody looks at tradition. Everybody looks at text. Everybody looks at the precedent, the purposes and the consequences," he said.
Asked what he considers the biggest current threat to the court, Breyer said he believes anyone in public life would offer the same answer.
"The biggest threat is that high school students and college students my grandchildren's age — the next generation and the generation after that – does not understand our history, our documents and our government," he said.
Retired Gen. Michael Hayden, former director of the CIA and National Security Agency, will be UNF's guest Feb. 7 and will speak about the future of intelligence and the balance between liberty and security.
Visit unf.edu/lectures for ticket information.
JWLA launching legal aid summer internship
The Jacksonville Women Lawyers Association is funding a summer internship at Jacksonville Area Legal Aid.
 "It's an opportunity to give a law student some experience and hopefully encourage a lifelong commitment to pro bono service," said JWLA President-elect Jamie Karpman.
The application period won't open for a few weeks, but the association is seeking donations to fund the 16 to 20-hour-a-week internship from mid-May to mid-August.
Karpman said last week that the campaign is about 25 percent toward its goal of $3,000.
"We're asking people to donate $19.82 in honor of JWLA's founding in 1982. That will fund about two hours of the internship," said Karpman.
Donations may be made at jaxlegalaid.org/jwla or at jwla.org and because 100 percent of the money donated goes directly to JALA, it's tax-deductible, Karpman said.
In November, the association opened a lounge for nursing mothers at the Duval County Courthouse.
Richardson named to judicial nominating panel
Jackson Lewis associate attorney Jennifer Shoaf Richardson has been appointed by Gov. Rick Scott to the 4th Judicial Circuit Judicial Nominating Commission.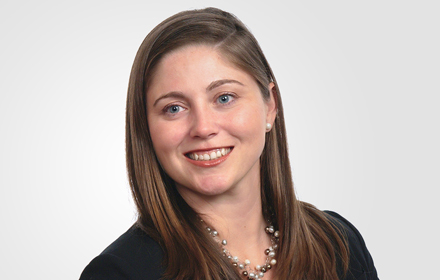 Richardson is president of the Jacksonville Women Lawyers Association. She will succeed Michelle Bedoya Barnett on the panel and her term will end July 1, 2020.
The JNC interviews candidates for vacancies on the 4th Judicial Circuit and Duval County benches, and then chooses nominees who are selected by Scott for appointment to the court.
Hendrix enters race for county judge
La'Rae Hendrix has filed as a candidate for Duval County Court Judge Group 8.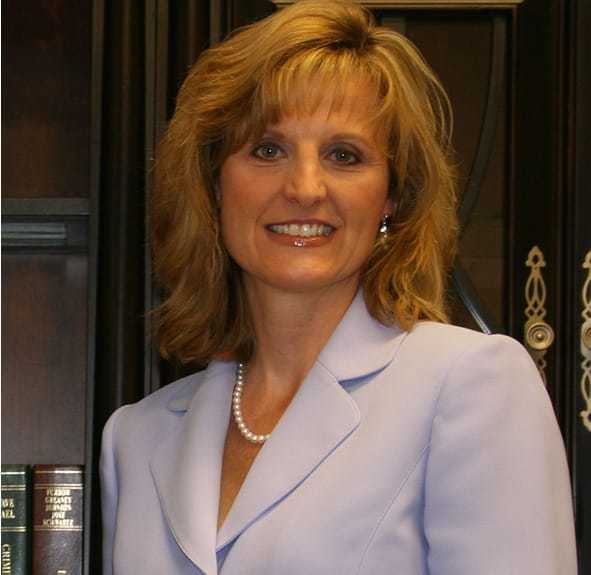 Hendrix, 55, is a 2001 graduate of Florida Coastal School of Law, a former assistant state attorney and former secretary and treasurer of the Clay County Bar Association.
Now in private litigation practice, La'Rae Hendrix PA has offices in Orange Park and Ponte Vedra Beach.
Growing and moving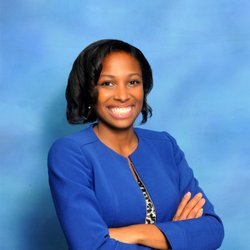 • Smith, Gambrell & Russell is expanding its office space on the 26th floor at Bank of America Tower Downtown by about 3,500 square feet, according to an application for a Certificate of Use filed with the city.
• Christine Michel has moved her law office from 505 N. Liberty St. to 726 Blanche St., near Myrtle Avenue and West Beaver Street. She was admitted to The Florida Bar in 2016 and practices, criminal, family and personal injury law.
• Vivile Dietrich has rejoined Glazier & Glazier in Jacksonville focusing on estate planning, probate, and business succession planning.
Applicants sought for jury instruction committee
The Florida Supreme Court Committee on Standard Jury Instructions in Contract and Business Cases is seeking applicants for vacancies to be considered at the committee's May meeting.
Judges and attorneys interested in applying may obtain an application at florida
supremecourt.org/contract-business-jury-instructions/index.shtml under the link for "Applications for Membership."
Call for nominations for Marsicano Award
The Florida Bar City, County and Local Government Law Section is seeking nominations for the Ralph A. Marsicano Award.
It annually recognizes a lawyer who has made a significant contribution to the practice of local government law.
The award is named in honor of a lawyer who served Tampa for more than 30 years as an assistant, and sometimes acting, city attorney. Marsicano often was considered the "Dean of U.S. City Attorneys."
Nominations must be submitted via email to Ricky Libbert, [email protected] and accompanied by a summary of the nominee's activities and accomplishments that qualify him or her for the award.
The deadline for nominations is March 23.
The award will be presented May 11 at the section's annual meeting at the Omni Orlando Resort at ChampionsGate.