Miller Electric Co. CEO Henry Brown said Friday the Jacksonville-based company will move its headquarters from Riverside to Southpoint.
The 90-year-old business will lease the 6805 Southpoint Parkway building.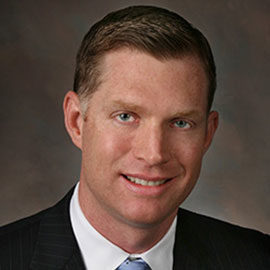 He expects to move to the site in about a year. About 200 employees will work there.
Brown said Miller Electric will lease the building from a SunTrust real estate company, which paid almost $9 million for the property in a sale that closed Thursday.
IP Capital Partners President Jason Isaacson said Friday his group sold the Southpoint building for Miller Electric's use. IP Capital Partners said the buyer is ME Jacksonville FL Landlord LLC, which shares an Atlanta address with SunTrust.
Scott Henley, senior vice president with Newmark Phoenix Realty Group, represented Miller Electric in the deal. Jesse Shimp, senior vice president with JLL, represented IP Capital Partners. 
"It's a big move to move out of the Riverside area. It was something I was some what hesitant to do," Brown said.
He said the company needed more space. The location, at Interstate 95 and Butler Boulevard, "was about as close to Downtown as we could find."
Brown said his group looked around the area, including farther south and to the west, "but we really like that Southpoint area."
"It's central, the city is growing toward that end of town and it was convenient to get Downtown and to other areas of town," he said.
The Southpoint site is about 9 miles from Downtown.
Boca Raton-based IP Capital Partners, through SCIP 6805 LLC, paid $3.6 million for the building in 2015 and invested in renovating it for lease to back-office operations. The exterior was redesigned and upgraded.
The 120,000-square-foot office building occupies almost 17 acres in the Southpoint Office Park.
It was built in 1989 and used or leased by several companies, including Comcast Corp.
Miller Electric's space will double in size as the company moves to the property. It is based in Riverside at 2251 Rosselle St., where it occupies about 60,000 square feet of space on 5 acres.
Brown said Miller Electric has been at Rosselle Street for 28 years after several other Riverside area locations.
"We were just out of space and looked around at options and found that building," Brown said.
Miller Electric will move from the seven buildings it now uses into one "and getting all of our Jacksonville employees under one roof."
Brown said Miller Electric will use 60,000 square feet at the Southpoint building for offices and 40,000 square feet as shop space for fabrication and storage. The remaining 20,000 square feet is for expansion.
Brown said the company intends to sell the Rosselle Street property.
The company decided to lease the Southpoint property to make better use of its capital. 
"We can keep our working capital to continue to fund our growth," he said.
Brown said Miller Electric produced sales of $296 million in the fiscal year that ended Sept. 30 and projects sales of $330 million this year.
In 2016, Miller Electric filed plans to build a new headquarters at its Riverside property, but that didn't take place. Brown said it wasn't economical, so the company sought a new location.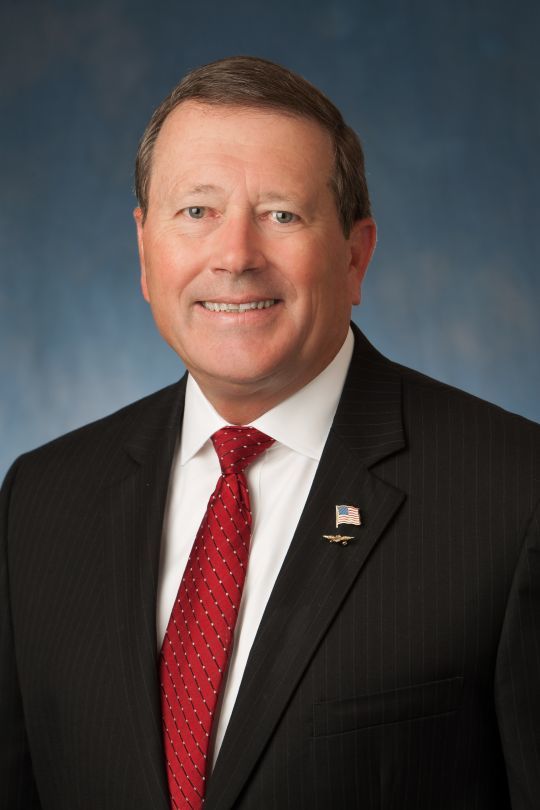 District 14 City Council member Jim Love said Sunday he was happy for Miller Electric because of its growth.
"This way they can consolidate and be in one building and have a lot more room for their growth. They're one of the largest contractors in the country. I'm glad they stayed in Jacksonville," Love said.
He said he was not worried about the site Miller will vacate and believes the Riverside property would be filled by someone else quickly. "Riverside is a very hot area right now," he said.
Miller Electric was founded in 1928 by Henry G. Miller and has grown from a local electrical contractor to a national company with more than 1,500 employees, primarily in the Southeast. It is a licensed electrical contractor in almost 50 states, according to its website.
It builds, monitors and maintains electrical and other infrastructure for commercial clients. It says it has grown from a local electrical contractor to a national company with a diversified range of services.
Brown is a third-generation CEO following his grandfather H.E. Autrey, his uncle, Ron Autrey and his mother, Susan Walden.
Isaacson called 6805 Southpoint Parkway another property that his group bought and improved to create jobs.
His group has been selling and buying Jacksonville properties in recent weeks.
On June 20, IP Capital Partners bought the Spring Lake Business Center for $13.8 million. The eight-building, 230,276-square-foot complex is at 8647 to 8663 Baypine Road in Southside.
"Like we've done with a lot of our Jacksonville projects, we are going to improve the physical plant to increase its attractiveness to tenants," Isaacson said.
Also in June, IP Capital Partners sold the One Imeson center it bought in late 2011. It paid almost $16.3 million for the 1.7 million-square-foot North Jacksonville office and distribution center and sold it for $47.75 million to Arsenault Holdings LLC.
Isaacson's group also bought what was then the Aetna Building on the Southbank in 2013 for $55.5 million. The structure, now called Eight Forty One, is anchored by One Call Care Management.