Panera Bread intends to open in the Ponte Vedra Pointe neighborhood shopping center at 880 Florida A1A N.
St. Johns County and the St. Johns River Water Management District are reviewing permit applications for Panera Bread LLC to develop a 3,100-square-foot fast-casual bakery café in a shopping center parking lot.
The property owner is IMA Ponte Vedra Ltd. of Coral Gables.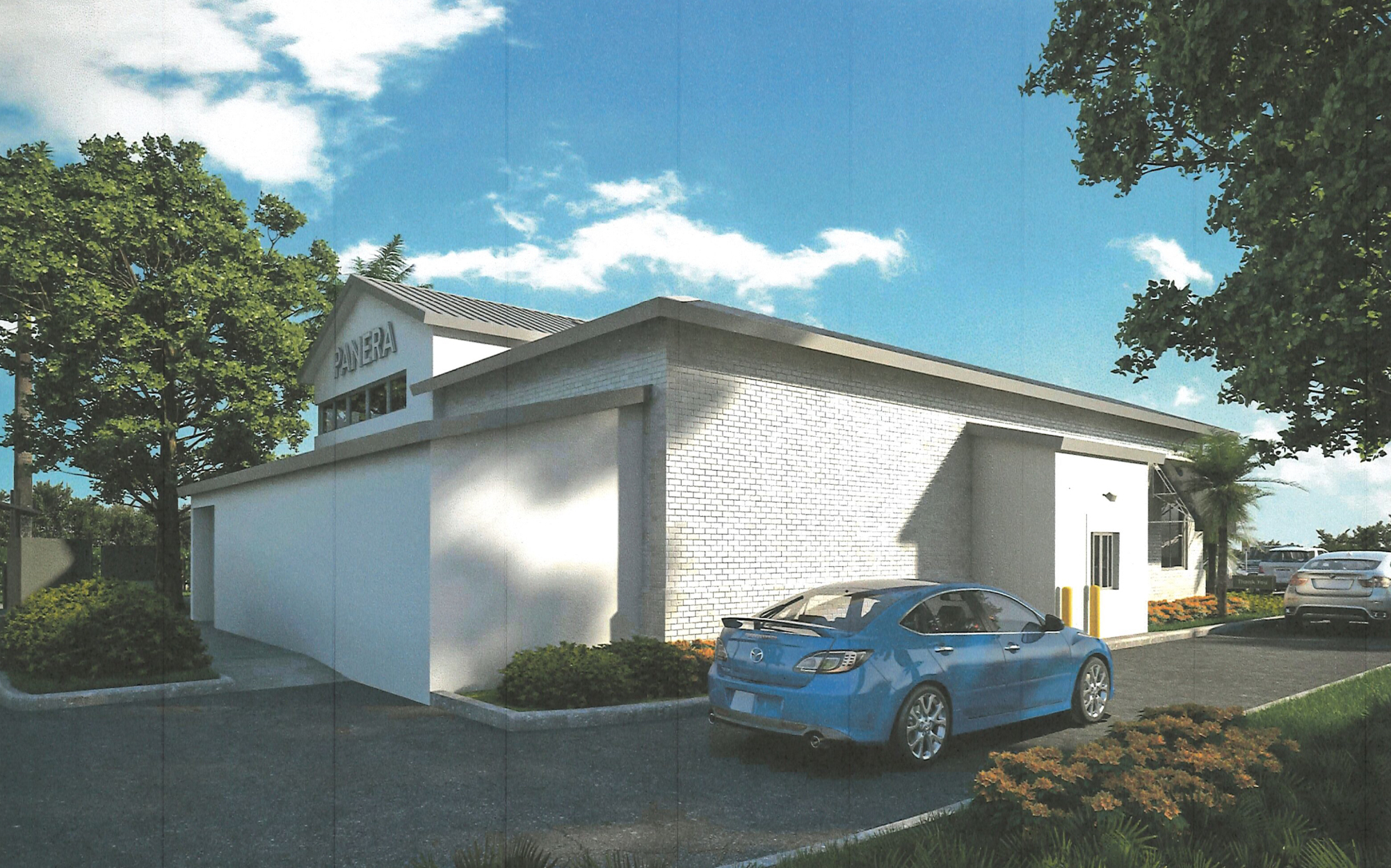 Starbucks building in Fort Caroline
Starbucks is building up and out in the Fort Caroline area of East Arlington.
The city approved permits for the $450,000 construction of a stand-alone, 2,500-square-foot single-story building on 1.14 acres at 11850 McCormick Road as well as a dumpster enclosure.
Bay to Bay Properties LLC is the contractor.
The city also is reviewing a permit application for the $225,000 interior build-out of the structure for Starbucks, which will relocate across Monument Road from Cobblestone Crossing.
Plans show 48 interior seats and 24 exterior seats.
Taco Bell upgrading two locations
Taco Bell is upgrading two area restaurants to its "Explorer Remodel."
The city issued permits for C.W. Hayes Construction Co. of Oviedo to remodel its stores at 5905 Merrill Road at $200,000 and 13160 Atlantic Blvd. at $225,000.
Tacobell.com says the Modern Explorer design is inspired by the farm-to-table movement.
The design uses an open kitchen concept "so you can watch your food being prepared right in front of you," says the company.
The upgrades of the brand image include remodeling the dining rooms, exterior painting and other updates.