Ash Properties wants to start renovations of the BB&T Tower Downtown now that its $24.47 million acquisition of the Northbank high-rise closed Tuesday.
"We want to proceed immediately for improvements," said Randall Whitfield, COO of the Jacksonville-based commercial real estate developer.
Work will include lobby renovations that include furniture, flooring and décor, bringing the common areas "up to a more modern and open look to generate the interest in and excitement of new tenants," Whitfield said.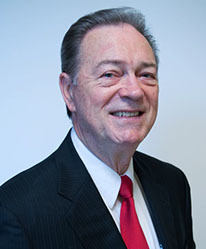 There also could be some exterior upgrades.
The 18-story, 285,497-square-foot high-rise at 200 W. Forsyth St. was built in 1975. Whitfield said it is 64 percent leased, which indicates about 100,000 square feet of office space is available for lease.
Ash Properties bought the property through Talara Investment Group LLC, which was registered with the state June 7. The deed was recorded Thursday with the Duval County Clerk of Courts.
The purchase includes a seven-story, 700-space parking garage across the street with ground floor retail space that is about 50 percent leased, Whitfield said. That presents more opportunities for new Downtown tenants.
The garage, accessible to the building by an underground tunnel, provides two parking spaces for each 1,000 square feet leased by tenants, which Whitfield said is a good ratio Downtown.
Ash Properties bought the building at a May auction. Transwestern Managing Director John Bell led the sale on behalf of the seller, special servicer LNR Partners and John Mitchell, its asset manager.
More than 300 bids came in for the property, Transwestern said in a news release Thursday. "This was one of the most sought-after office investments in Jacksonville to date this year," Bell said.
Ash was the high bidder at $23.3 million. Whitfield said the sales price reflected a buyer's premium.
Transwestern, based in Houston, said the building sold on the Ten-X auction platform.
Transwestern said that since LNR Partners took the title of the office building, "Mitchell implemented a successful leasing strategy to preserve occupancy and renew expiring tenants" while managing $3.87 million in property upgrades, including "an elevator modernization program with North Florida's first state-of-the-art destination dispatch elevators."
Bell said the property offers a prospective anchor tenant signage "at the top of one of Downtown's most prominent locations, a rare point of differentiation."
Whitfield said in June that anchor tenant BB&T recently extended its lease but he declined to disclose the terms.
Ash Properties owns office and retail properties throughout the area. A Downtown tower acquisition is new territory.
"We have had a growing interest in what's going on Downtown and we just want to be a part of that growth and this was an excellent opportunity," Whitfield said.
It might not be the last. "We are taking this opportunity to get our foot in the door and look forward to working to see Downtown grow and become vital again."
Whitfield said Ash Properties plans to talk with the Downtown Investment Authority and the city "to make them aware of what we plan."
The DIA and the city have been providing incentives to some Downtown tenants and developers as they renovate space and add jobs.
Whitfield said the building easily could accommodate a tenant of 35,000 square feet and Ash Properties is talking with prospective tenants that he declined to identify.
"We expect that we will have attorneys, financial personnel and retirement planning" and similar tenants, he said.
Whitfield said Ash Properties is designing plans for the renovations and expects renderings soon. He did not have the estimated investment for what he called "substantial upgrades."
The CBRE real estate group handles property management. Ash Properties is evaluating who will lead leasing efforts.
Ash Properties will continue to be based at its 7880 Gate Parkway headquarters but will open an office at BB&T Tower, he said.
Whitfield noted that VyStar Credit Union also intends to invest Downtown. Jacksonville-based VyStar said in June that it would buy the SunTrust Tower Downtown and move its headquarters and up to 700 employees into the 23-story building.
CBRE reports that for the second quarter, the Central Business District office vacancy rate was 19.7 percent on the Northbank and 4.5 percent on the Southbank.
The overall Jacksonville market vacancy rate was 13.9 percent.
Steve Crosby, CEO of InvestJax, was not aware of the transaction early Thursday afternoon, but said that a property sale like this allows the buyer to improve the area's market for office space.
InvestJax is a capital fund to spur redevelopment in Downtown Jacksonville.
He said Ash Properties will need to have enough capital to invest in marketing and improving the property to attract new tenants.
Without funds for improvements, Crosby said that it can have the opposite effect on the market.
Associate Editor Jay Schlichter contributed to this report.