A year ago, the headlines around CSX Corp. concerned unhappy customers, as the Jacksonville-based railroad experienced service disruptions while implementing its new operating plan.
Fortunately for CSX (and unfortunately for customers), railroads have a near monopoly in the markets they serve for transporting freight, so customers have few choices.
CSX has one competitor in the eastern U.S., Norfolk Southern Corp., and according to one analyst, CSX's second-quarter earnings report last week demonstrated clear advantages over Norfolk Southern.
The big news in CSX's strong earnings report was its operating ratio (operating expenses divided by revenue) dropping to 58.6 percent in the quarter, lower than the 60 percent target the company had hoped to reach by 2020.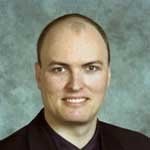 "While the OR story is by now well-known, we're actually more intrigued by the growing gap CSX has opened over regional rival Norfolk Southern with respect to relative operating efficiency and service," Loop Capital analyst Rick Paterson said in a research note.
"While this gap is manifesting itself now in the form of margins, it's also a leading indicator of relative growth and, ultimately, market share," Paterson said.
That means CSX has a big opportunity to win back customers who were upset last year.
Besides the operating ratio, Paterson looked at trends in train velocity and terminal dwell (the average time a rail car sits at a terminal). He said drops in dwell at CSX have increased its overall efficiency, by his calculations, 11 percent higher than what customers had been experiencing.
"NS, in contrast, is operating 18 percent below what its customers have come to expect. Our thesis is basically that good things should happen to the railroad on the right side of this service divide," he said. "We're skeptical on the time it will take NS to restore service to normal levels, and by then 'normal' may not be good enough as CSX shows no signs of standing still."
Paterson upgraded his rating on CSX's stock from "hold" to "buy" last week and increased his price target for the stock from $65 to $78 after the earnings report.
CSX's stock rose by $4.56 to $69 on July 18 after the earnings report, and it rose above $70 for the first time Monday.
Paterson was the only analyst who changed his rating on the company after the earnings report, but other analysts raised their price targets for the stock.
Credit Suisse analyst Allison Landry raised her target by $2 to $78. She sees opportunities for continued revenue growth.
"While we cringed a bit upon hearing that export coal was a factor (given the likelihood for tonnage declines in 2019+), the more salient point vis a vis the top line is that CSX will leverage its improved service (transit times, reliability, etc.) to take share from truck," Landry said in her report.
Deutsche Bank analyst Amit Mehrotra raised his target from $79 to $83.
"Also impressive, in our view, is management's ability to offer specific examples of cost/margin improvement, something that has been lacking by other rails with similarly ambitious profit improvement plans," Mehrotra said in his report.
Morgan Stanley analyst Ravi Shanker raised his target price, but only from $49 to $52, and he remains more skeptical with an "underweight" rating on the stock.
"The management team is executing and delivering what they said they would (and more)," Shanker said in his report.
"We are not questioning the numbers CSX is putting up (which are impressive) — we are trying to identify what the long-term sustainable level of earnings is and what multiple investors should pay for it."
Fidelity continues with Stewart deal
As Fidelity National Financial Inc. announced second-quarter earnings last week, the company said it still is progressing with the slow-moving process of finalizing its acquisition of Stewart Information Services Corp.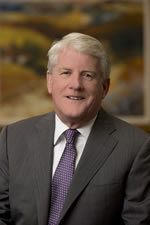 Jacksonville-based Fidelity announced the deal in March that would increase its dominant market share in the U.S. title insurance market from 32 percent to 42 percent. However, insurance regulators are expected to require Fidelity to divest some of the merged operations, which would reduce the overall market share.
During its conference call with analysts last week, Fidelity officials said it is working with the U.S. Federal Trade Commission and some state regulators on the approval process. It expects to be able to complete the merger late this year or early next year.
CEO Randy Quirk said the company has held more than 40 town hall meetings at offices of Houston-based Stewart around the country since agreeing to the merger.
"At those employee meetings, we continue to reiterate our message to preserve and grow the Stewart legacy as part of our long-time successful strategy of operating multiple title brands under the FNF umbrella. We continue to receive positive feedback from those meetings," Quirk said.
J&J vision care sales increase
Johnson & Johnson said last week its Jacksonville-based vision care business grew revenue by 9.6 percent on an operational basis (excluding currency impact on foreign sales) to $1.173 billion in the second quarter.
Its contact lens business increased sales operationally by 10.4 percent to $844 million, with U.S. sales up 16.8 percent.
New Jersey-based Johnson & Johnson has operated the contact lens business in Jacksonville since 1981. It expended the vision care business beyond contacts last year with several acquisitions of eye health companies.
Johnson & Johnson's total second-quarter sales rose 8.7 percent on an operational basis to $20.8 billion.
Analyst downgrades Rayonier on price
With Rayonier Inc. trading at its highest levels since it split up with Rayonier Advanced Materials Inc. four years ago, one analyst downgraded the stock last week.
BMO Capital Markets analyst Mark Wilde downgraded the Yulee-based timber and real estate company from "market perform" to "underperform" based on valuation, with the stock trading at $37.73 at the time.
"Rayonier is trading about 8 percent above our estimate of net asset value (NAV) and 37 percent above its March 2017 equity issue price," Wilde said in a research note.
"Historically, public timber REITs have traded at a discount to NAV, not at a premium," he said.
"We hold Rayonier's management and board in very high regard. However, we think risks to the stock are skewed to the downside and are downgrading to underperform."
Wilde maintained his $34 price target on the stock.
Rayonier is scheduled to release its second-quarter earnings report next week.
Analyst sees more gains for FIS
Fidelity National Information Services Inc., or FIS, is already trading at record highs, but one analyst expects the stock to continue climbing.
Before the Jacksonville-based bank technology company's earnings report next week, Wolfe Research analyst Darrin Peller initiated coverage of the company with an "outperform" rating.
FIS was trading at $108.13 at the time of his report last week, but Peller set a price target of $130.
"FIS maintains a strong position in the financial services market as a leading banking and payments technology vendor which we see as well positioned to capitalize on a long-term secular trend toward financial outsourcing," the report said.
Although it was an initiation report, Peller has been following FIS for years at his previous stop as an analyst at Barclays Capital.
His new report calls FIS "a relative safe haven for investors looking for exposure to highly recurring revenues, consistent margin expansion and earnings growth, a shareholder-friendly management team, and low volatility. As such, we see FIS as a core holding for investors and see its risk/reward as skewing to the upside at current levels."