E-commerce is changing how businesses sell and consumers buy.
It also is influencing how developers develop.
Property Theater LLC President Justin Clark credits the movement for his decision to expand the Butler95 Business Center.
It sits along Philips Highway south of the reconstructed Interstate 95 and Butler Boulevard interchange.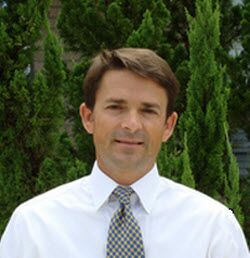 Clark is developing Butler95, an office-warehouse condominium development comprising units, starting at $216,000, from 2,400 to 14,400 square feet in size.
 "Commercial real estate is going through a unique transition. The emergence of e-commerce as a preferred channel for consumers seems to be the strong driving force behind the appeal of flexible workspace," Clark said.
"It used to be that people would go to the office for business, the warehouse for light manufacturing distribution and a retail center for the consumer connection," he explained.
Those distinct purposes had distinct physical locations.
"They are increasingly merging into one because of the 'Amazon effect,'" Clark said.
The lines blurred between the digital and the physical, he said.
"In this new click-and-mortar environment, flex warehouse space offers an all-in-one opportunity," he said.
The first phase of Butler95 is almost sold out. Property Theater, a real estate brokerage and development firm, developed the 5.3-acre first phase at 8200 Cypress Plaza Drive, south of Butler Boulevard along Philips Highway, in the Cypress Plaza business park.
C.&R. General Contractors Inc. built it. Clark is developing it with investment partners Charlie Skinner and Mike Barker.
Butler95's first phase comprises 69,600 square feet among four buildings that total 29 office-warehouse units. 
Of those, 22 have been sold to buyers, many of whom bought multiple units.
First-phase uses include a yoga studio, fitness center, corporate offices, distribution, warehousing and light manufacturing.
Property Theater seeks regulatory approvals to develop the second phase on 6.75 acres. 
It is designed for 67,200 square feet of office-warehouse space among five buildings with units for sale starting at 2,400 square feet and up to 28,000 square feet of contiguous space for tenants that need more room.
This phase also will offer 30,000 square feet of retail and restaurant space for lease fronting Philips Highway.
"We have had interest from traditional retailers, such as fast food, fitness and other commercial services that want drive-by traffic," Clark said.
The retail space could comprise traditional strip-center space but also could become a storefront for a warehouse showroom.
Clark said the location offers "huge traffic counts" and a central location to most of the area.
"You're 20 minutes to everything," he said.
He said the property is under contract from Cypress Plaza Properties Inc. and he estimates a $6.5 million cost for land and development. The first phase was a $5 million project.
He said he and Barker are developing the second phase.
The landowner applied for changes to the area's Development of Regional Impact to convert some of the space for commercial use.
City Council is considering Ordinance 2018-416 to amend the DRI.
"If we achieve our DRI and zoning request, we will be able to add better 'flexibility' for this flex warehouse space," Clark said.
Clark said the buyers benefit from "the relatively low cost of ownership, which is equal to or even lower than the costs of renting."
He said historically low interest rates and "scarce available inventory" also are driving demand. Details are at myplacejax.com.