The Wawa Inc. gas station and convenience store under construction and scheduled to open this fall at 9731 Beach Blvd. is for sale.
The site, at northeast Beach and Southside boulevards, is where the Southside Estates shopping center was partially demolished to make way for the new development.
The Franklin Street real estate firm listed it for sale on behalf of property owner 9731 Beach Blvd LLC. The LLC, led by Justin Ashourian, bought the site in November 2014.
Ashourian is listing the property, subject to a ground lease to Wawa, for sale. The Wawa lease runs through November 2038.
The Franklin Street real estate company is listing the property at almost $4.8 million. The 6,119-square-foot building was developed on 1.75 acres.
Franklin Street Director Chad Atwood is the listing broker.
Ashourian said Tuesday that Wawa's construction should be completed by early October. He said he was selling the property "just to move on to new ventures," but doesn't have any to discuss.
"I don't have anything on the front burner right now," he said.
Wawa is being built at the corner of the Southside Estates center, a retail plaza developed in 1962.
Spokeswoman Lori Bruce said Tuesday that most of Wawa's Florida openings are land leases with its development partners, who may opt to sell the real estate once the store opens for business.
"It does not impact the store," she said.
She said three Jacksonville area stores will open this year, tentatively in the fourth quarter. Those are at Beach and Southside boulevards in Jacksonville and two in Clay County – one in Middleburg and one in Orange Park.
Land sold for Oasis at Town Center
Members of the Skinner family sold property to Oasis at Town Center LLC on June 13 for $7 million for development of the 362-unit Oasis at Town Center apartments south of Topgolf along Brightman Boulevard.
The $22.7 million construction project comprises eight apartment buildings, five garages, clubhouse, pool cabana and other structures on 15.49 acres at 10667 Brightman Blvd.
Picerne Real Estate Group of Altamonte Springs is developing the project through The Oasis at Town Center LLC. England-Thims & Miller Inc. is the civil engineer.
Picerne Construction Corp. of Altamonte Springs will be the contractor and Picerne Management Corp. will handle leasing and management.
1 spec warehouse OK'd for construction; 2nd permit in review
Two speculative warehouses are nearing construction in a city where industrial vacancy rates are at historic lows.
One was approved for construction at Westside Industrial Park in West Jacksonville and another is in permit review for the Jacksonville International Tradeport in North Jacksonville.
Arco Design/Build Inc. of Atlanta is the contractor for the 272,480-square-foot speculative building at 6282 Imeson Road at a construction cost of $6.26 million.
Atlanta-based Pattillo Industrial Real Estate is developing the park. Senior Vice President Peter Anderson said previously the center can be divided for multiple tenants at a minimum of 90,000 square feet.
Plans show two 6,186-square-foot office areas as future additions. A truck court and dock doors are shown on plans.
Atlanta-based Pattillo developed Westside Industrial Park at northwest Interstate 295 and Pritchard Road.
Anderson said no tenants have committed.
Dallas-based Jackson-Shaw applied for a permit to build a 93,600-square-foot speculative warehouse at 1594 Transport Court in Jacksonville International Tradeport.
Haskew Company & Associates is the contractor for the warehouse on 7.72 acres at a construction cost of $4.1 million. Plans show 25 dock doors.
Tradeport is at southwest I-95 and Airport Road.
Jackson-Shaw President and CEO Michele Wheeler said previously the company is developing the building because of "strong demand in Jacksonville" and "to address growing tenant leasing needs."
It is called International Distribution Center 5. She anticipates construction to begin in June and be completed in January.
Plans show 83,600 square feet of warehouse space and 10,000 square feet for offices. Wheeler said it will be Jackson-Shaw's eighth building in Jacksonville.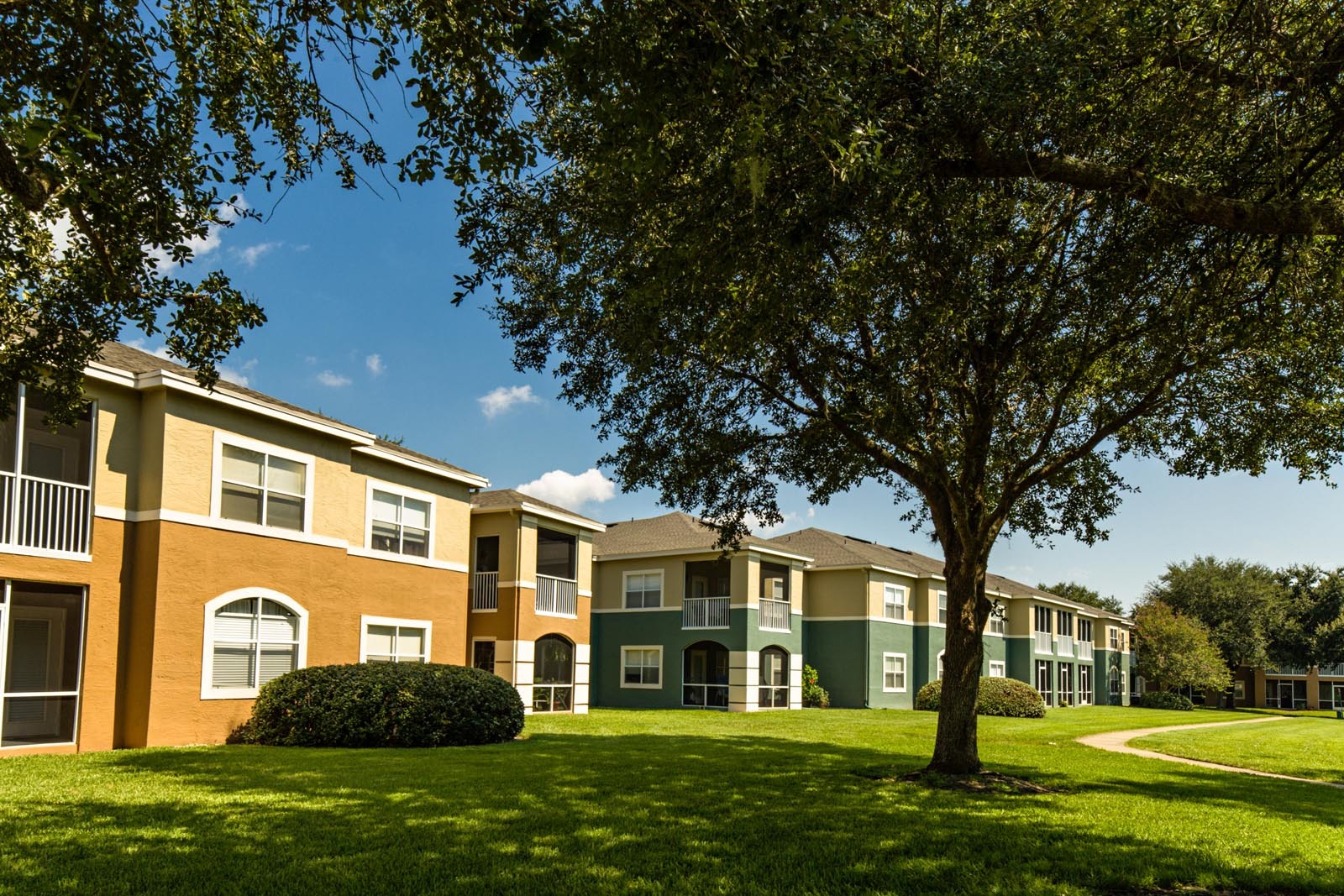 Arium Town Center sold for $55.6 million
A Chicago real estate firm associated with New York-based Blackstone investment group paid $55.64 million for the Arium Town Center Apartments at 10135 Gate Parkway N.
In a sale executed May 25 and recorded with the Duval County Clerk of Courts on June 14, BREIT MF Arium Owner LLC bought the 36.7-acre property from the Carroll Organization of Atlanta.
The Carroll Organization paid $40.9 million for the property in 2014. It was built in 1996.
BREIT MV Arium Owner is part of LivCor, a Chicago-based real estate firm formed in 2013 as a portfolio company of The Blackstone Group.
The apartments were built in 1996.