Developer Mike Balanky proposes a 28-story tower and a gondola lift transit system for the Downtown Southbank. 
Balanky, president and CEO of Chase Properties, announced the ideas Monday to the Rotary Club of Jacksonville.
Balanky proposes a 28-story, 300-unit residential, office and retail project, called Kings Avenue Station Phase II, on an acre at 1202 Kings Ave. It would replace a surface parking lot. 
The property is owned by the Jacksonville Transportation Authority. 
In March 2005, Balanky signed a 70-year ground lease with JTA through Kings Avenue Redevelopment LLC, with plans to develop the property in two phases. 
The site is south of Interstate 95 on Kings Avenue, in front of JTA's Kings Avenue parking garage. 
There are some potential complications.
Balanky and JTA are involved in pending litigation concerning the lease and specifically use of the property.
Kings Avenue Redevelopment developed the first phase at Kings Avenue and Nira Street with two eight-story adjoining Hilton-branded hotels. Plans for phase two have been on hold since about 2008, according to Balanky. 
In 2009, JTA granted Kings Avenue Redevelopment a one-year deferral to complete the project by September 2014 because the Florida Department of Transportation required part of the land for its Overland Bridge Replacement Project. 
Kings Avenue Redevelopment and FDOT reached a mediated settlement in 2013 regarding an eminent domain case. Balanky said "that was a huge hurdle that needed to be cleared before phase two could continue."
According to letters between JTA CEO Nathaniel Ford and Balanky, the sides have not agreed how to proceed. 
In a Jan. 2 letter to Balanky, Ford said that because Kings Avenue Redevelopment did not complete construction of the remaining phase, and because the company has not made lease payments since October 2009, "JTA believes KAR had breached the lease and KAR's right to develop the Phase II Parcel has ended." 
Balanky filed a lawsuit in 2014 against JTA in state court that deals with the authority restricting how he can develop the land. 
"The problem is our lease with JTA specifically excludes residential," Balanky said. 
"We're trying to renegotiate some of the terms with JTA that will allow us to bring this online," he said. 
Balanky responded March 6 to Ford, saying he would be willing to end the lawsuit if the two sides can agree.
"In good faith, KAR is amenable to discussing revised terms from the original ground lease to support a dynamic mixed-use initiative which includes a residential component," he wrote.  
"I'm proposing that we put the past behind us."
In a letter March 8, Ford said the authority was willing to accept a detailed proposal with specific lease terms, and concepts of the latest development project, giving Balanky and his company until April 2 to provide that.
JTA spokeswoman Leigh Ann Rassler said the authority would not comment because the property is the subject of pending litigation.
Balanky said Ford "is doing a tremendous job at JTA" and that he was confident the two sides would come together "to make it work." 
"Let me just say, I believe a project with a residential component is the best use for this property," he added. "But we're willing to just do office and retail if that's what they want."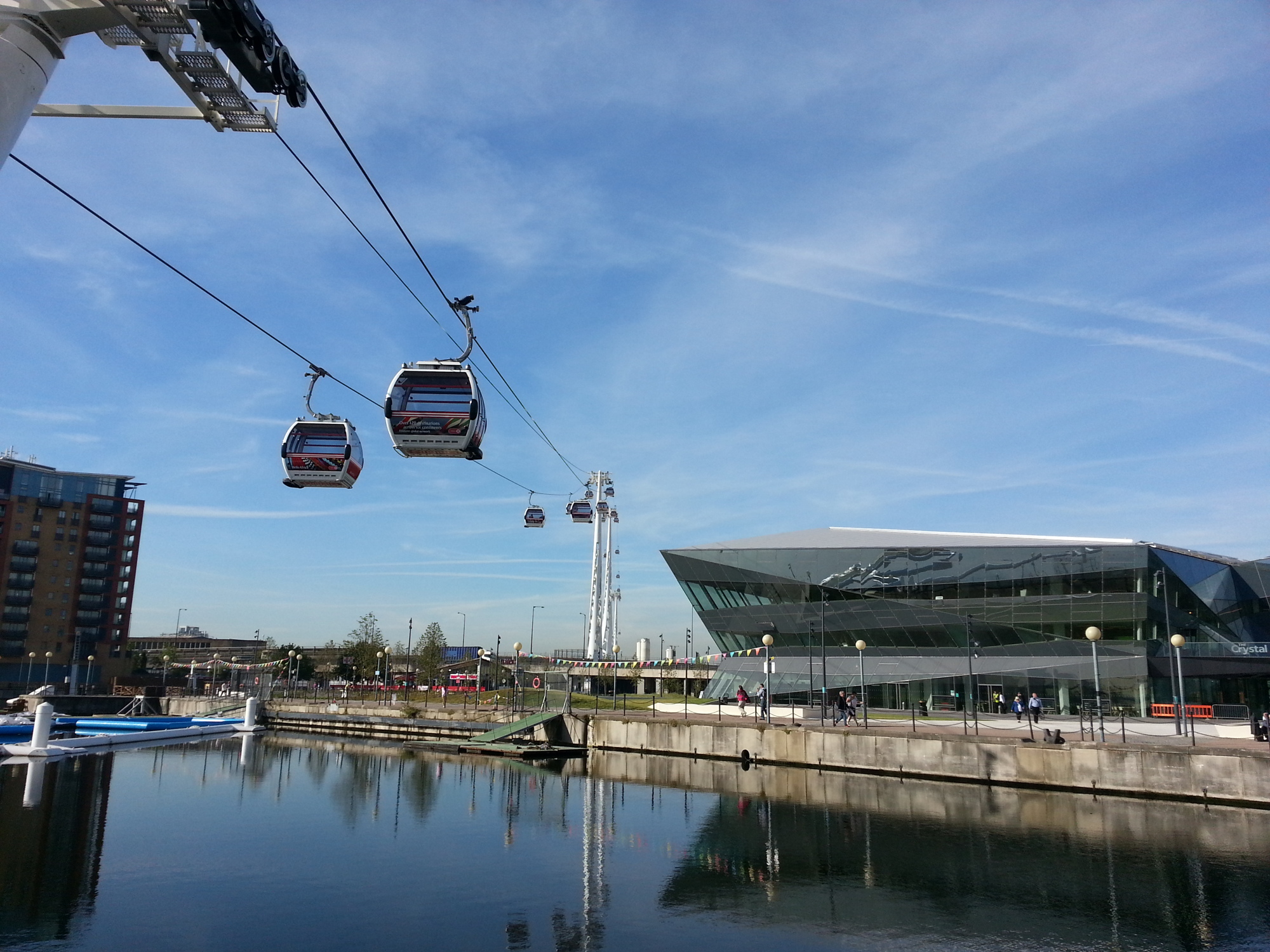 $80 million project
Balanky said the high-rise construction would cost about $80 million, subject to final design and other factors.
"It would be an iconic landmark for the city of Jacksonville," Balanky said. "But these projects take vision and synergy if they're going to happen."
He said the average residential unit would be 900 square feet.
Balanky said the lease includes 825 parking spaces, which is half of the inventory in the Kings Avenue garage. 
"That's why we think we can make the numbers work because that's $12 million worth of structured parking I don't have to pay for," he said. 
He said the key is securing the necessary financing and locking in construction costs before an economic downturn. 
"We can build through a recession," he said. "But we have to have urgency to make that happen." 
Balanky said it would be at least a year to 18 months before starting construction, pending a resolution with JTA.
The Jag-Wire gondola
Balanky's other proposal is a takeoff from a similar effort a decade ago — a gondola lift transit system connecting the Southbank and Northbank. 
"We call it the Jag-Wire," he said of an elevated cable car system. 
Balanky had similar plans in 2007. "We talked about it back then, and what happened? The recession," he said. 
He said he would purchase or lease another JTA-owned Southbank property between Broadcast Place and Montana Avenue next to the planned District development.
Balanky said the Southbank property is "very contaminated" but that developing a transit system there would not require much remediation. 
The District site was once home to the JEA Southside Generating Station. JEA spent the better part of a decade and $20 million to clean the site. 
Balanky said the Jag-Wire could move several thousand people per hour between the station on the Southbank, a proposed station on East Bay Street at the old Duval County Courthouse and City Hall Annex property and a third station near EverBank Field, which will become TIAA Bank Field.
"Of course, it would need to be a public-private partnership as we've envisioned it," he said. He did not have an estimated cost.
Balanky said there are no immediate plans to propose the project to the Downtown Investment Authority or City Council.
The city is evaluating bids from contractors demolish the courthouse and annex buildings.
"I think you're going to be hearing more about a possible convention center there soon," he said.
Balanky said his gondola project "hinges on having a convention center." 
"If we get a convention center the numbers will work really well."