Harbinger began to install a large TIAA Bank Field sign Wednesday at the home of the Jacksonville Jaguars.
Work will be suspended after the TIAA logo and "T" are installed so TIAA Bank can evaluate the sign before it is completed, according to the installation subcontractor.
The first sign is being installed on the west side of the stadium above the US Assure Club entrance.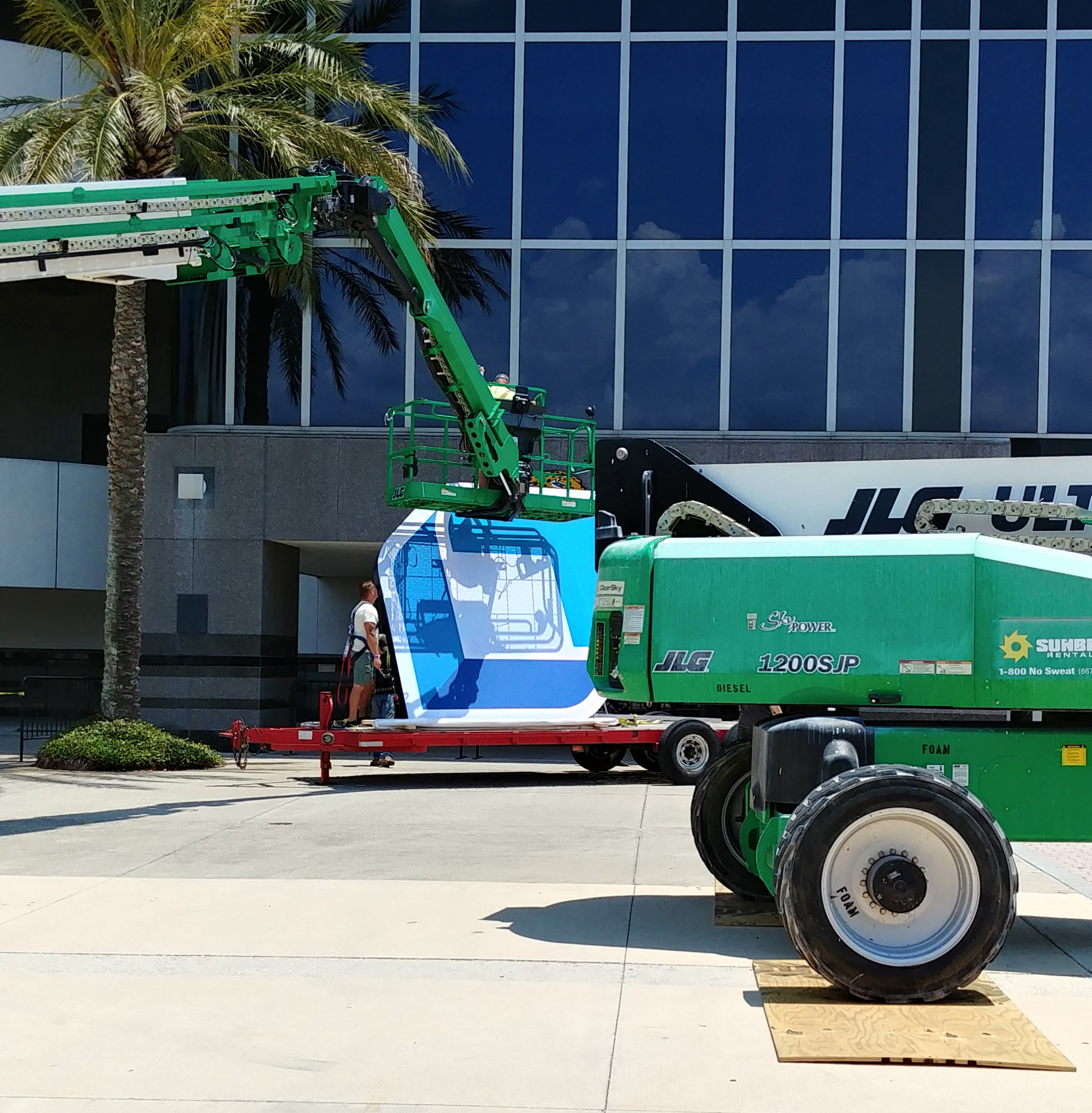 Jacksonville-based EverBank Financial Corp. became TIAA Bank after its merger with TIAA Direct, triggering the changes.
Harbinger is responsible for installing the new signs at the stadium.
The football stadium isn't the only place where "EverBank" is coming down.
Jones Sign Co. Inc. has taken down the signs at EverBank Center at 301 W. Bay St. Downtown. The new signs should be up by midyear.
Ferrin Signs Inc. will be replacing  the signs at EverBank's headquarters at 501 Riverside Ave.
Teachers Insurance and Annuity Association of America bought EverBank in June for $2.5 billion.