Downtown revitalization needs investment, focus and a community look at a new convention center, according to four business leaders who focus on the city's urban core among their investments.
The Society for Marketing Professional Services North Florida group hosted a discussion about "Jax Downtown Revitalization: Hospitality, Hope and Hard Work" on Nov. 7 at Epping Forest Yacht & Country Club.
Jake Gordon, CEO of Downtown Vision Inc., moderated the event.
It comprised Aundra Wallace, president of JAXUSA Partnership, and panelists Michael Corrigan of Visit Jacksonville, developer Elias Hionides and investor Eugene Profit.
Wallace and Corrigan are in positions to assist Hionides and Profit.
"It hit home how the revitalization of Downtown Jacksonville will be a result of leadership and investment, with talent recruitment, visitor recruitment and marketing also crucial," Gordon said.
"When the investors succeed in their developments, Downtown gets that much stronger with a brand new amenity — be it a new place to live or a new hotel to visit."
Gordon said that success also is tied to city, agency and community support, such as through incentives from the Downtown Investment Authority or through recruiting visitors by Visit Jacksonville.
"Or even helping make Downtown a cleaner and safer, more welcoming environment like we do at Downtown Vision," Gordon said. 
He said the audience of marketing professionals in the architecture, engineering and construction fields was important "because their support and success can have a positive impact on Downtown as well."
Below is the edited summary of what keynote speaker Aundra Wallace, president of JAXUSA Partnership, and panelists Michael Corrigan of Visit Jacksonville, developer Elias Hionides and investor Eugene Profit told The Society for Marketing Professional Services North Florida group.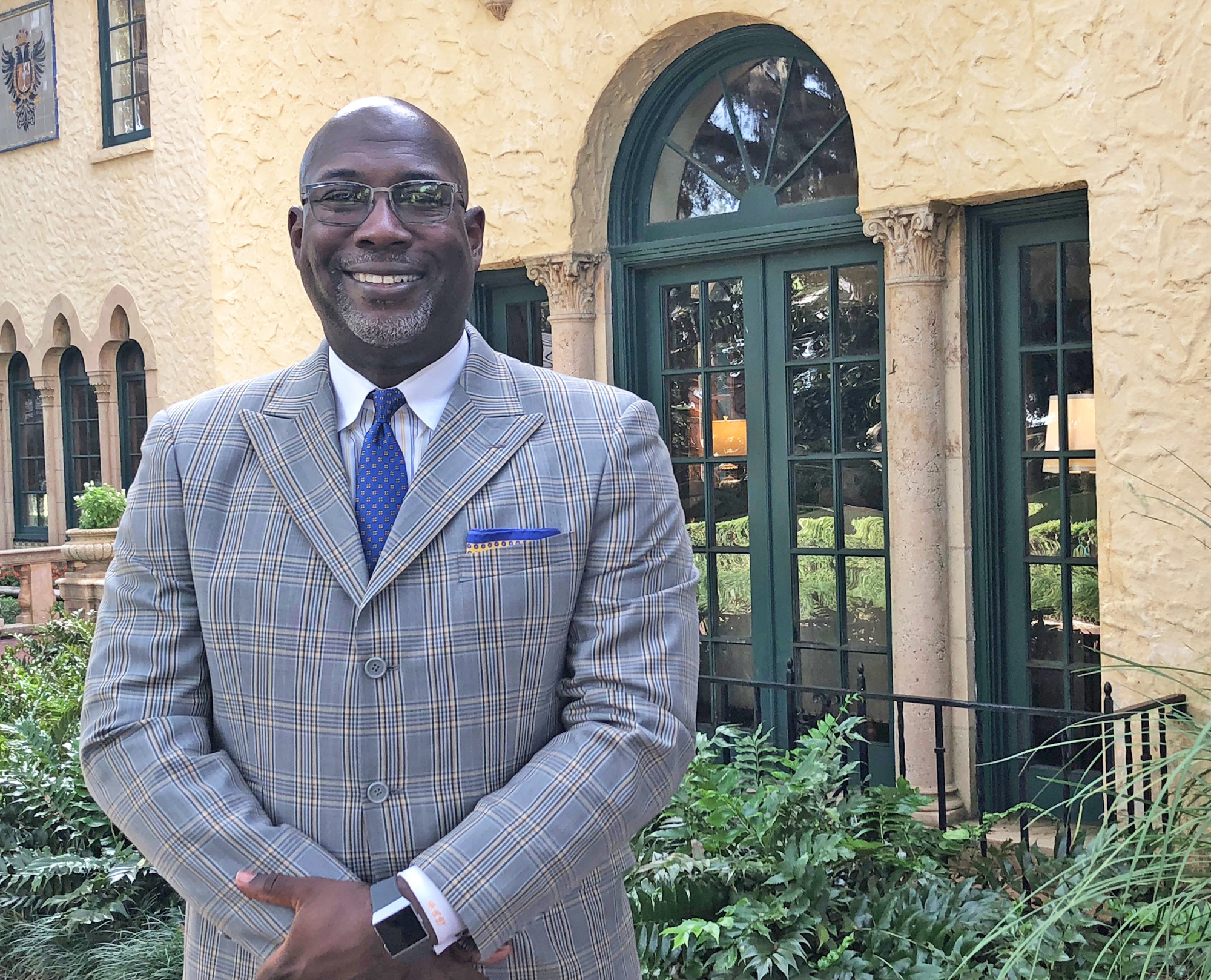 Aundra Wallace
President, JAXUSA Partnership, began Oct. 1, 2018
CEO of the Downtown Investment Authority, 2013-18
What makes Jacksonville different from other cities is its Downtown, quite frankly, is a blank canvas. You've got property Downtown, whether it's historic properties or vacant parcels that you have an opportunity to develop for affordable housing or mixed-use development.
That's why I chose to take the job to start up the Downtown Investment Authority because it gave me the opportunity to work on riverfront development, on infill development and on almost any type of project that I wanted to.
When I talk to companies that have a young population, as well as empty nesters, I say there are opportunities to live within Downtown. There are 2,500 units of apartments in development and we need that to grow our Downtown. That allows me to continue to sell the region as we go abroad and other locations to seek companies to say we have a plethora of housing opportunities for people to live in the actual urban core.
Let's talk about tourism opportunities, such as the Prime Osborn Convention Center. We're going to have a conversation that we're missing convention center business. Nobody's going to build you a convention center for free. If you don't want to do it, stop getting mad about what the Prime Osborn is or is not and say that you don't want to do it. If you do want to do it, have a good conversation about how we're going to pay for it and it gets down to where, how much and when.
The recent Downtown announcements that we've had – VyStar Credit Union, Florida State College at Jacksonville, SharedLabs, Macquarie Group, Rayonier Advanced Materials, One Call – JAXUSA and the city agencies work together to make these types of deals happen.
One of the things that we want to talk about from a Jacksonville Transportation Authority Smart Region smart corridor standpoint is taking Bay Street from the Prime Osborn Convention Center all the way up to the sports complex. Having that innovation ecosystem right here in the heart of our Downtown will help our Downtown growth.
Where do I see Jacksonville and JAXUSA in five to 10 years? I see us as one of the No. 1 growth economies in this country. Don't forget, Jacksonville has the most diverse economy of any region in this state.
What we don't do well is tell our own story about how great a community that we are. That's going to mean getting over whatever inferiority complexes that we might have compared to other cities and own who we are. We're Jacksonville and damn it, we are proud to be Jacksonville and we are going to be a darned good city moving forward. Mean it and do it and be proud of it.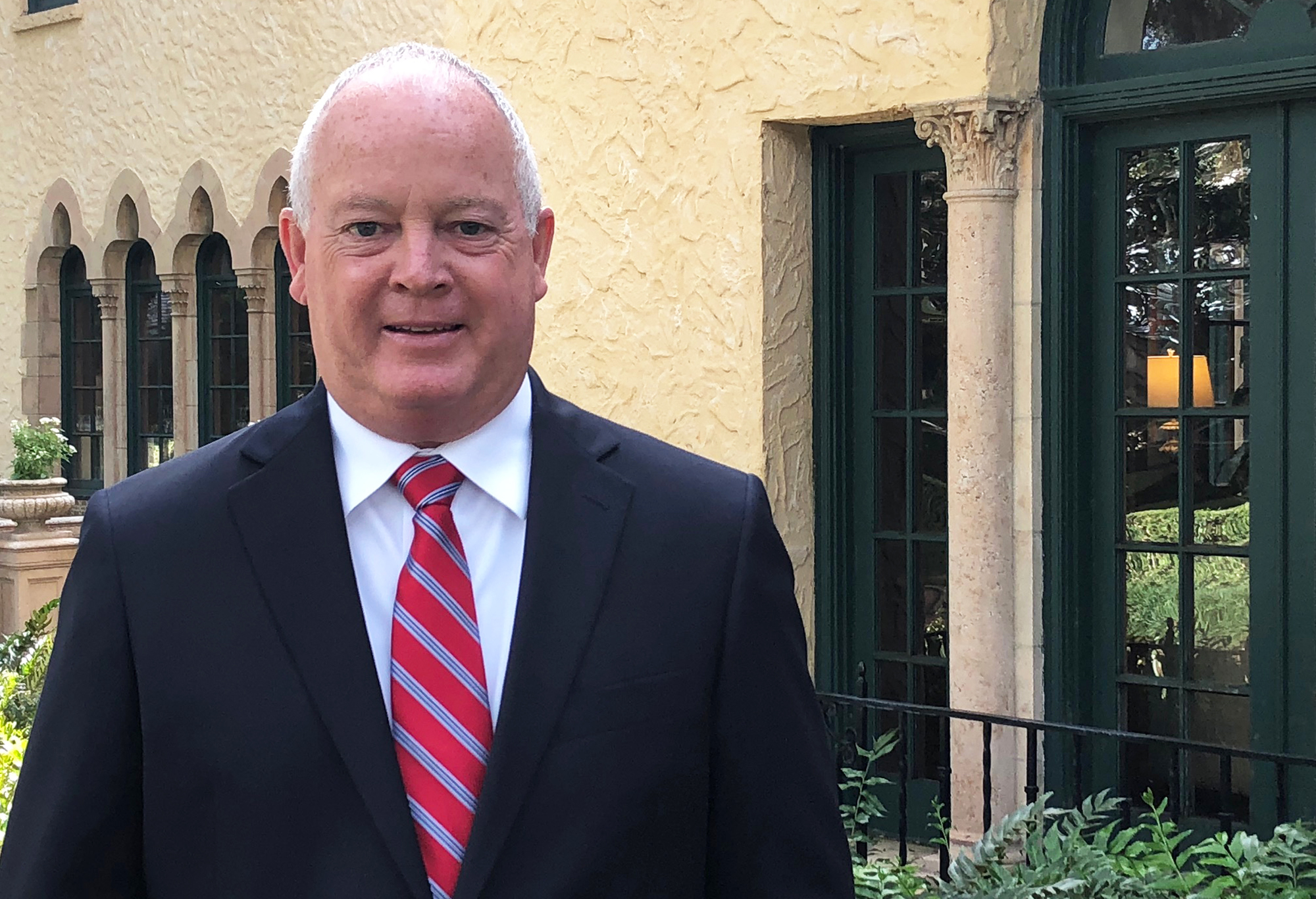 Michael Corrigan
President and CEO, Visit Jacksonville
Duval County Tax Collector, July 1, 2011-June 1, 2018
Jacksonville City Council, 2003-11
My organization, Visit Jacksonville, is always trying to present Jacksonville in a positive image. We go around the country trying to promote people to come here. 
It's amazing when you ask, "Do you know where Jacksonville is?" "Oh sure, I know where it is. It's near Miami." "It's near Orlando." Most people don't know that Florida exists over Orlando, so that's the work that we're trying to do as we're recruiting people to come here and explain that we really aren't the rest of Florida and we are different.
We're getting ready at some point in the near future to have a very interesting conversation about the convention center. The recruiter called me about a year ago and said, "Would you consider going to Visit Jacksonville?" When I researched it and found what the future of Downtown Jacksonville was going to be, I said I'd love to help lead that conversation. I look forward to having that opportunity.
You think we're working on conventions for this year. In reality, we're working on five years from now. The further reality is when the convention center conversation gets moving, the day that the first shovels are put in the ground, Visit Jacksonville should have already been selling that convention center for three to five years. As we start having these conversations, we have to make sure that we are having an open dialogue, that we can start recruiting conventions to come to whatever facility that we're going to have five to 10 years from now.
Over a thousand hotel rooms are slated to be built in Downtown Jacksonville. In Downtown, we're all working to get enough housing units and enough hotels and a strong enough convention facility that people will come here and can have fun when they get here.
Think about when you go to a convention. At 5 o'clock you walk out the door and you're thinking, "OK, what am I going to do tonight?" We do not have enough "What can I do tonight?" in Downtown Jacksonville to be a very viable convention destination. 
There's much more to bringing people here than just signing them up. Once we make a commitment to them and promise them something, we make sure that when that group gets here, they have everything they need.
It's obviously the meeting space and meeting rooms. It's also "Where do I go to get laundry done? Where is your grocery store?"
 My team's job is to get as many people as possible to come see Jacksonville. If we are doing our job properly, we're going to have people come in town that want to move here, want to live here and want to build their business here.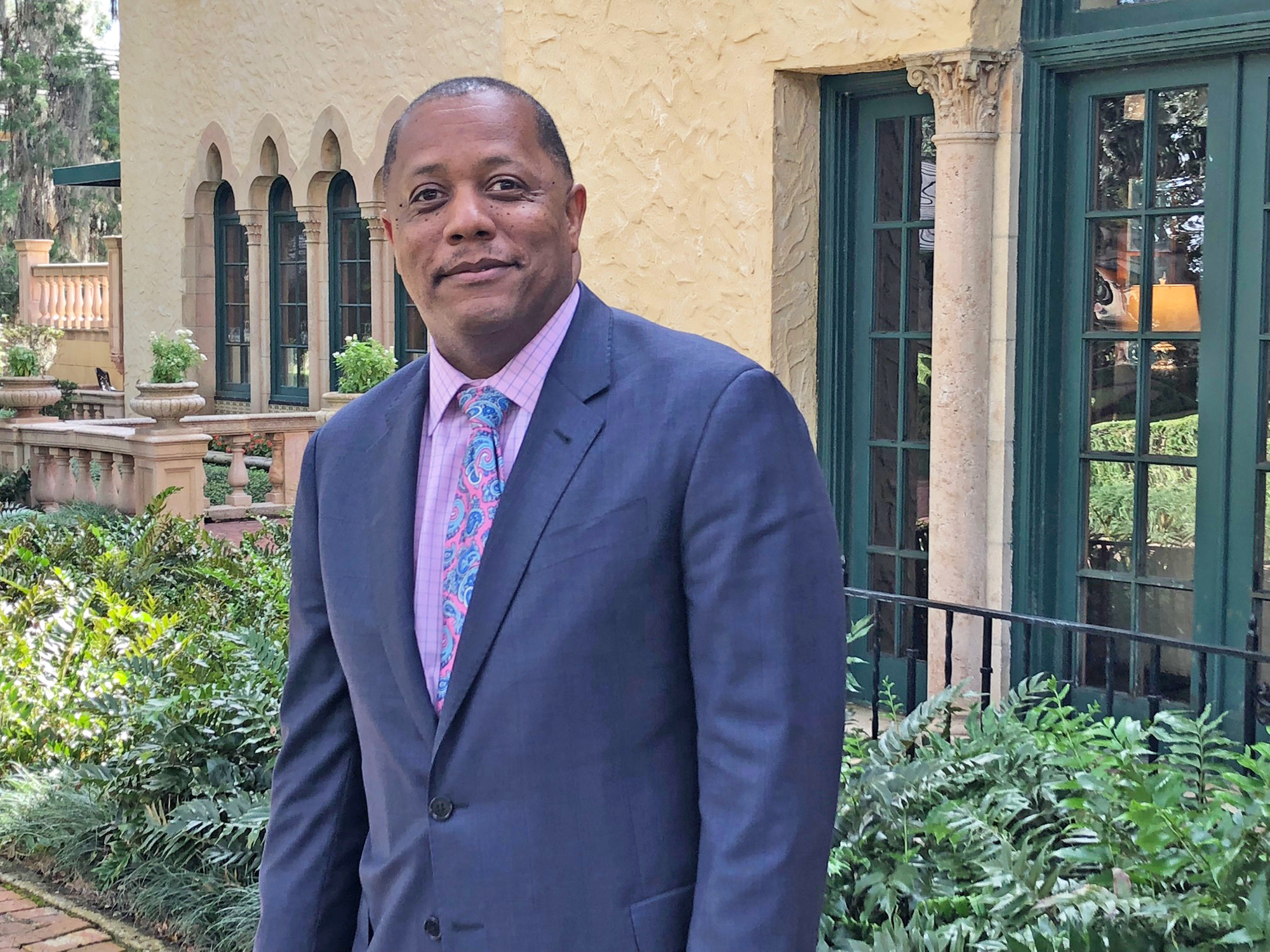 Eugene Profit
Founder, Profit Investments
Owner, 20 W. Adams St. and 100 W. Bay St.
Former NFL cornerback with the New England Patriots and Washington Redskins
There are some particular challenges in working in the Downtown area that's sort of on the fringe of breaking out.
100 West Bay is a building my group acquired back at the end of 2013. It is an adaptive reuse of an existing 79,000-square-foot building that we acquired as a "B" office building that was at 16 percent occupancy with the intention of bringing occupancy up and flipping it to some other user.
But as we got into the process and into Jacksonville, we started to look at different opportunities. We didn't tell anyone what we were doing because frankly, I didn't know anyone or whether it was going to be successful and sometimes it's better to kind of keep your mouth shut.
What we are going to do is convert this into about an 89-unit Hotel Indigo boutique property at Laura and Bay streets. We're going to be activating that corner.
We are fully entitled and our design documents are at about 80 percent completion. All we need now is to complete our capital stack to get construction underway, so we hope to be online toward the end of 2019.
20 West Adams is a project we just finished. It was an office building. When we first started looking at properties in Jacksonville, I asked one of my advisers to find a property that we could clean up, an opportunistic type of investment. The guy had owned it for 20 or 30 years and it had been boarded up. It was across the street from The Carling, which is a public-private partnership the city had done quite effectively.
We started to figure out what to do with this building and I was still brand new at construction development. I called contractor Buck Smoak (formerly with Danis Construction, which renovated the building, and now with Auld & White Constructors). This project would probably still be sitting there dormant if not for him taking me through the process and making sure things moved along and that we got in touch with Aundra Wallace, CEO of the Downtown Investment Authority.
They had given me a call to ask whether we would consider doing student housing with Florida State College at Jacksonville. We said absolutely. The fact we were able to get FSCJ to sign a lease was critical in getting financing. By having a 10-year lease with the college, by the DIA and the city coming in and putting some incentives in place, we were able to plow our way through.
There are 28-30 students living in the units and the culinary café has been online. This is one of our first successes in the city and now that we're done with this, we're going onto 100 West Bay and the Indigo Hotel. I hope to have you all out for a cocktail on our rooftop.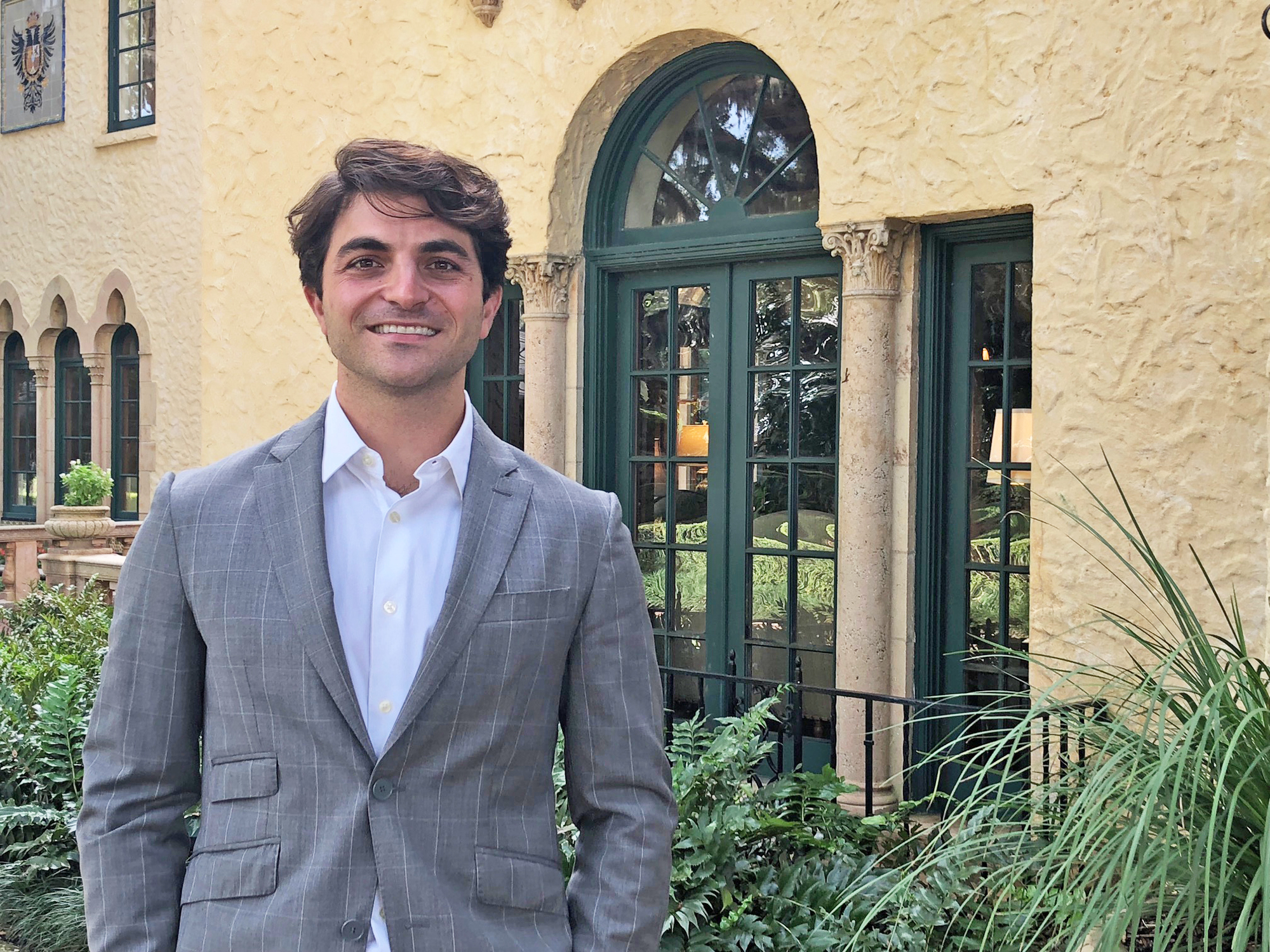 Elias Hionides
Vice President, Petra Management
Petra Management Inc. is my family's company. I'm the vice president and we're a real estate developer and broker. I recently moved to Springfield, so I'm living in the urban core. We mainly specialize in historic, unique properties in the urban core and at the Beaches.
We're working Downtown on the seven-story Jones Brothers Furniture redevelopment and the adjacent one-story Western Union building. The historic 39,000-square-foot Jones Brothers Building was built in 1926. Both are being converted.
The project is on the north side of Downtown at Church and Hogan streets, catty-corner to City Hall. 
Jones Brothers is going to be a 28-unit apartment building with a first-floor lobby and 2,500 square feet of retail and office. Five units will be workforce housing for those making up to 80 percent of the annual average median income in Duval County. The rest are market rate. 
The Western Union Building is about 10,000 square feet. The entire building will be used for retail and office. It's a one-story building with the height of a two-story building, which allows us the ability to put in mezzanine levels or to have different heights for certain tenants. We see it really adding to the vibrancy of this side of Downtown.
In the back, we've got 36 parking spaces for the residents and business component.
The project uses federal historic tax credits. Aundra Wallace helped us get incentives from the city from the Historic Preservation Trust Fund as well as a low-interest loan from the Downtown Investment Authority.
We are preserving the original Jones Brothers Furniture signage that the National Park Service wants to see. They don't want it repainted. They don't want it messed with. We do intend to light up Jones Brothers in tube lighting. We want to bring back that vintage feel.
Jones Brothers is in an area of Downtown that potentially has the largest amount of historic building stock that is vacant. We're going to work on rebranding the area as The North End and we want to try and promote this as a catalyst. The Ambassador Hotel was recently acquired. We've been talking with them about this branding effort and we want Jones Brothers to be the centerpiece and hopefully act to bring new development, bring new life and bring retailers and businesses to the area.
It's an opportunity for this side of Downtown with the historic building stock. We can create a great fabric that feels very "Jacksonville," with the potential for 400-500 residential units in a three-block area that essentially is noncontributing now.
We're trying to work in a team effort to make this area of Downtown Jacksonville vibrant and filled with residents because the density is what we've got to drive home Downtown and across the urban core to help bring and sustain our commercial tenants for the long term.