Pattillo Industrial Real Estate intends to develop a 279,000-square-foot speculative warehouse at its NorthPoint Industrial Park for single or multitenant use.
"The market remains steady and we are cautiously optimistic it will continue to grow," said Pattillo Vice President Peter Anderson.
At $45 a square foot, the project would cost $12.5 million.
Anderson said construction should start immediately upon permitting and be completed in July or August.
He said the building is designed for one or two tenants.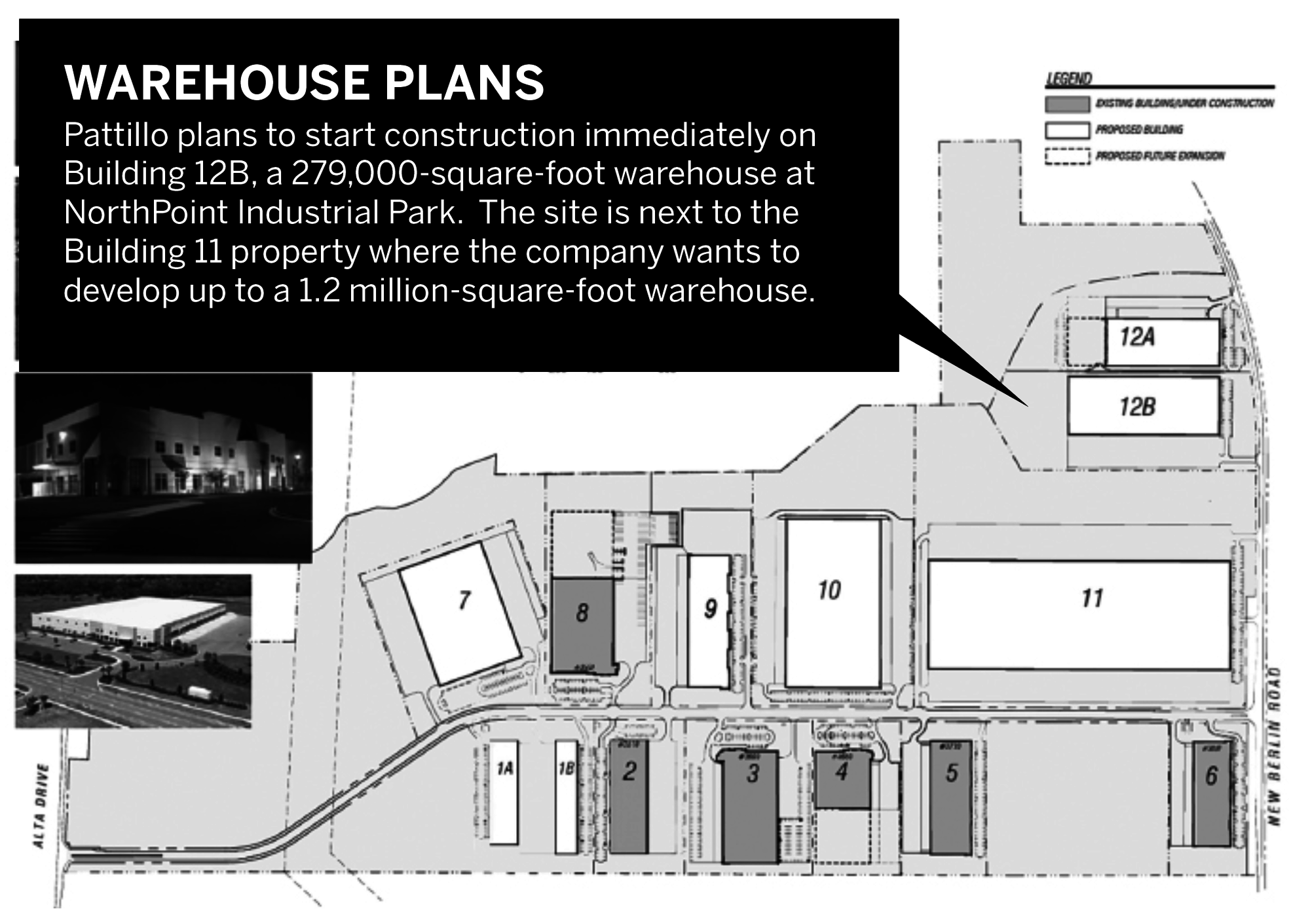 The city issued a conditional capacity availability statement for NorthPoint Building 12B at 12090 New Berlin Road. 
The site is along New Berlin Road and north of Port Jacksonville Parkway.
The 12B site is next to the Building 11 property where Pattillo wants to develop up to a 1.2 million-square-foot warehouse.
Anderson said previously the size of that structure would be finished to tenant specifications and construction likely won't start until the second quarter of 2019 and be completed in 10 months.
"The market is active with prospects and we want to be prepared," he said in October.
NorthPoint is a master-planned development at Alta Drive and Interstate 295.
The park is within 5 miles of Jacksonville International Airport and 3 miles of the Jacksonville Port Authority's Blount Island Marine Terminal.
Atlanta-based Stone Mountain Industrial Park Inc., which is related to Pattillo, owns the 362-acre NorthPoint.
The buildings join industrial projects under development or planned by Jackson-Shaw, VanTrust Real Estate, Industrial Park Investments, NorthPoint Development, Lake Washington Partners, Becknell Industrial and Hillwood.
Third-quarter industrial reports for Jacksonville from commercial real estate companies found Northeast Florida vacancy as of Sept. 30 ranged from 2.8 percent to 4 percent, at or near record lows. They found rising rental rates as well.
Several code-named companies are seeking incentives from City Council for warehouses and distribution space in North and Northwest Jacksonville.