Gunster attorney Michael Freed is lacing up his running shoes for Freed to Run 2.0, the second edition of his series of six daily 26-mile marathons with stops at courthouses from Tallahassee to Jacksonville.
Freed last year completed the inaugural 157-mile run alone and raised more than $70,000 in donations to benefit Jacksonville Area Legal Aid and the Northeast Florida Medical Legal Partnership.
The Baptist Health Foundation has pledged to match donations at 125 percent, up to $1.25 million over the next five years.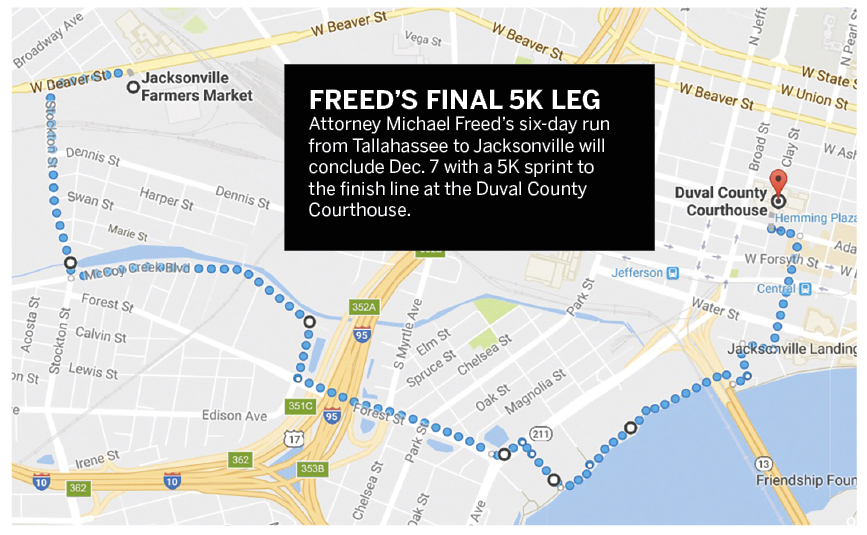 This time, Freed will be joined by 19 point-to-point relay teams of attorneys from other law firms, businesses and community organizations that will start Sunday at the Florida Supreme Court in Tallahassee.
The first leg will be followed by daily runs beginning at courthouses in Jefferson, Madison, Columbia and Baker counties.
The goal is to raise $180,000 in donations that would, including the matching funds, mean a $400,000 contribution to support civil legal aid to pediatric patients in Northeast Florida and their families.
The event will end Dec. 7 with a 5K finale. It will begin when runners assemble at 2:45 p.m. at the Jacksonville Farmers Market and end at 4 p.m. on the steps of the Duval County Courthouse.
Registration for the final leg of the run, $100 per person, is available at jaxlegalaid.org/freedtorun.
Bench and Bar honors essayists
Joshua Fahlgren, a student at West Nassau High School, earned first place in the U.S. District Court Middle District of Florida Jacksonville Division's 2018 High School Essay Contest.
This year's contest commemorated the 150th anniversary of ratification of the 14th Amendment to the U.S. Constitution with the prompt, "How does the phrase 'equal protection of the laws' impact you as a student?"
Entries were submitted by students attending 23 high schools and one home-school in the Jacksonville Division: Baker, Clay, Duval, Hamilton, Nassau, Putnam and St. Johns counties.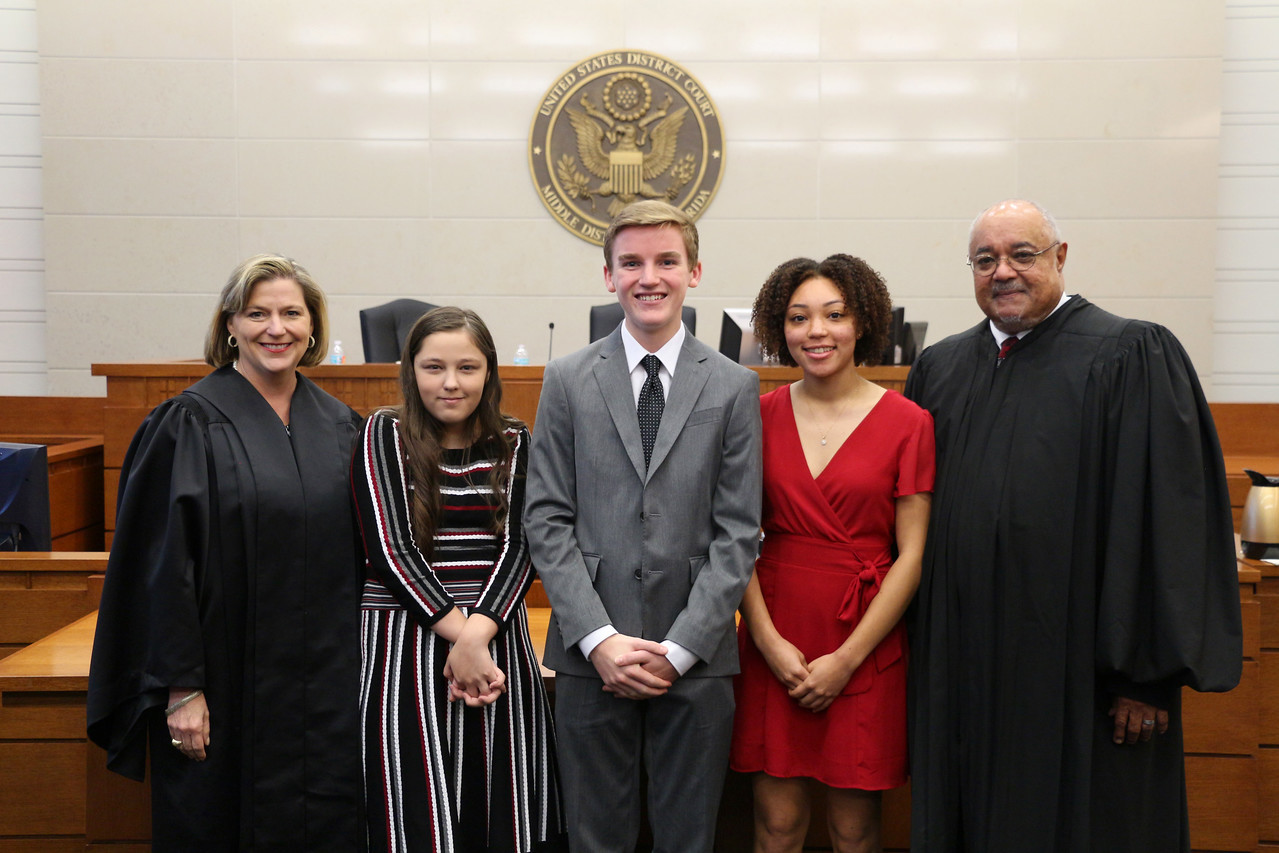 The contest is sponsored by the Middle District bench Bar Fund. Essays were reviewed and judged by members of the federal bench.
Fahlgren, son of 4th Judicial Circuit Judge Steven Fahlgren, was presented a check for $2,000 by U.S. District Judges Marcia Morales Howard and Brian Davis.
His essay focused on history and how equal protection was not realized until the U.S. Supreme Court's landmark Brown v. Board of Education decision and the Civil Rights Act was ratified by Congress in 1964.
The second-place essay, which earned the $1,000 prize, was submitted by Taina Garcia, a student at Paxon School for Advanced Studies.
She pointed out that the guarantee of equal protection helped her family when her father received English language instruction.
Alayna Weslynn Ledford, a student at Baker County High School, earned third place and the $500 prize.
Her essay centered on how the Equal Protection Clause has furthered gender equality in education, including in the classroom, scholarship opportunities and extracurricular activities.
The students received their prizes Nov. 15 at a ceremony at the Bryan Simpson U.S. Courthouse. They also will be recognized Dec. 6 during the Jacksonville Chapter of the Federal Bar Association's annual Spirit of Giving Luncheon.
Jacksonville attorney suspended
The Florida Supreme Court in recent court orders disciplined 10 attorneys — disbarring two, revoking the license of one, suspending six and publicly reprimanding one.
One of the attorneys suspended practices in Jacksonville:
Robert Patrick Selzer, 1401 Riverplace Blvd., Apt. 2308, in Jacksonville was suspended for three years, effective Nov. 17.
Selzer was ordered to pay restitution of $40,000 to a client he represented in criminal matters, including driving under the influence and public intoxication.
Because of the client's severe alcoholism and significant memory impairments, Selzer convinced her to pay him $109,000 in a 15-month period for work such as driving, grocery shopping and helping her with tax matters.
Selzer was fee- and CLE-delinquent with The Florida Bar during some of that time and therefore was ineligible to render legal services.
Additional information on the discipline system and how to file a complaint are available at floridabar.org/attorneydiscipline.
Chief justice and appellate judges retained in office
State Supreme Court Chief Justice Alan Lawson cruised to an easy win in his first merit retention election as a justice, getting a 71.4 percent "yes" vote in the Nov. 6 general election.
Lawson received just over 5 million "yes" votes. By comparison, winners in the hotly contested gubernatorial, U.S. Senate and state cabinet races received just over 4 million votes.
In addition, all 17 district court of appeal judges were retained.
Appellate jurists retained in the 1st District Court of Appeal, which includes Northeast Florida:
• Judge Harvey Jay, 66.4 percent
• Judge Stephanie Ray, 69 percent
•  Judge Brad Thomas, 65.9 percent
• Judge Kemmerly Thomas, 66.1 percent
• Judge Allen Winsor, 64.9 percent.
Prokop to Gunster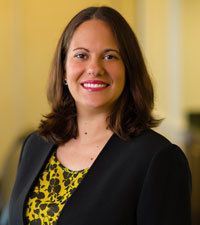 Samantha Prokop joined Gunster in Jacksonville as a shareholder in the firm's health care practice focusing on regulatory compliance.
A 2010 graduate of the University of Akron School of Law, Prokop is a member of the American Health Lawyers Association and the North Florida Medical Group Management Association.