A high-profile Hendricks Avenue site on the Southbank is in city review for development into apartments, parking and retail space.
The city is reviewing civil plans for redevelopment of the former Florida Baptist Convention property at 1230 Hendricks Ave.
Jacksonville-based Chadbourne II LLC is identified as the developer of the 3.4-acre block bordered by Hendricks and Naldo avenues, Nira Street and the Interstate 95 ramp.
Plans show 345 studio, one- and two-bedroom units in a multistory building and a seven-level parking deck. 
There appear to be 68 studio units, 180 one-bedroom units and 97 two-bedroom apartments.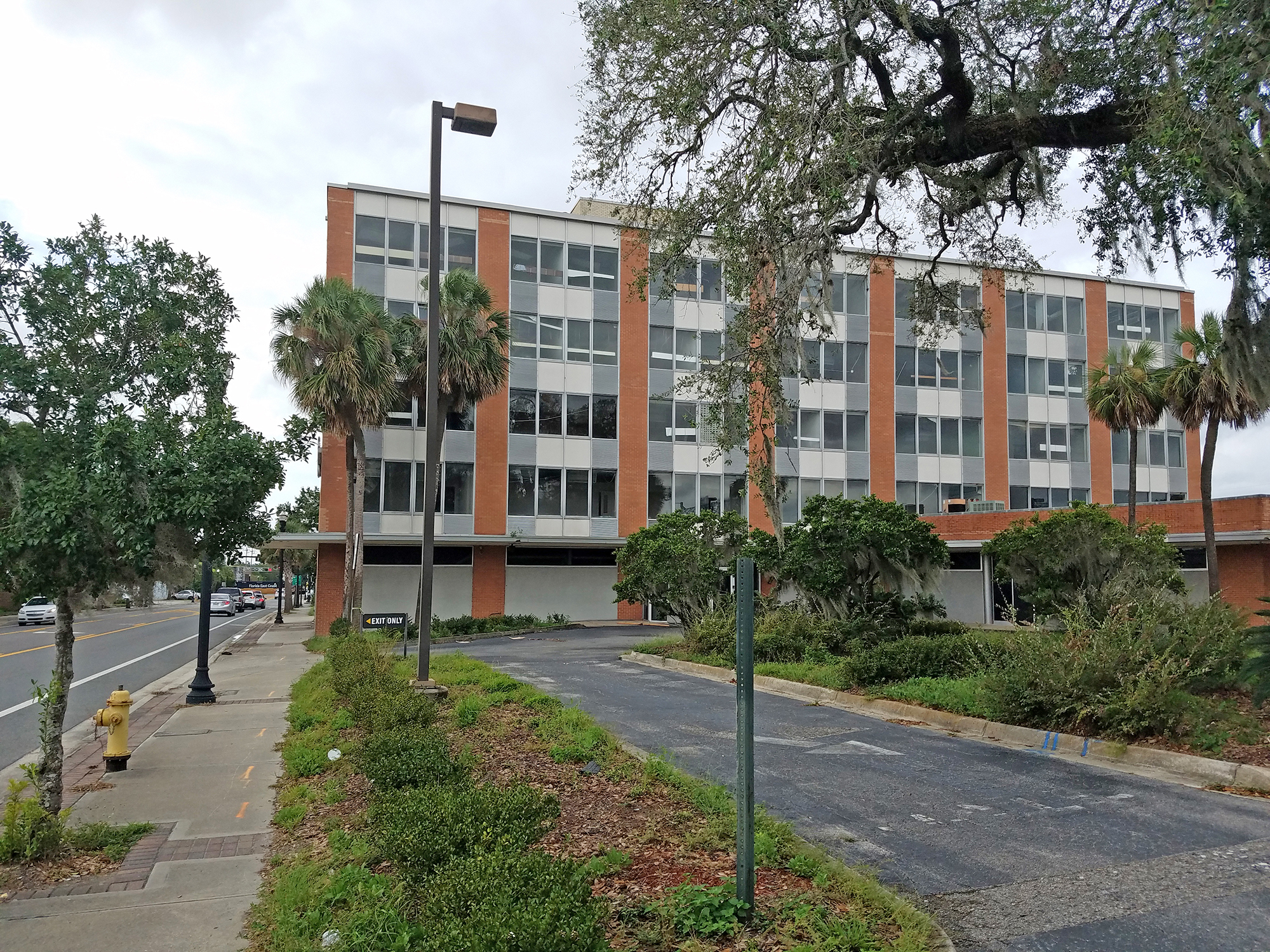 Parking totals 536 spaces.
There is 5,500 square feet of ground-level retail space that includes restaurant use with outdoor seating along Hendricks Avenue, according to the master site plan.
The site work in review comprises the construction of a multiuse development, consisting of the installation of underground utilities, clearing, grading, stormwater management facilities, roadways, parking areas and associated construction.
Chadbourne's phone number is that of Block One Ventures. Chadbourne's corporate structure is linked in Florida corporate records to the Driver, McAfee, Hawthorne & Diebenow law firm.
Firm partner Steve Diebenow said no construction is planned for at least a year.
Block One Ventures says on its blockventures.com site that it is a Jacksonville-based multifamily development company "dedicated to opportunities whereby the company can capitalize on its local knowledge and relationships to deliver above average returns."
It says it is backed by a discretionary proprietary equity source and can "make quick investment decisions, providing improved certainty of close for property sellers."
Its featured apartment projects are the redeveloped Seaglass at Ponte Vedra Beach and the new construction of The Point at Town Center and The Reserve at Nocatee.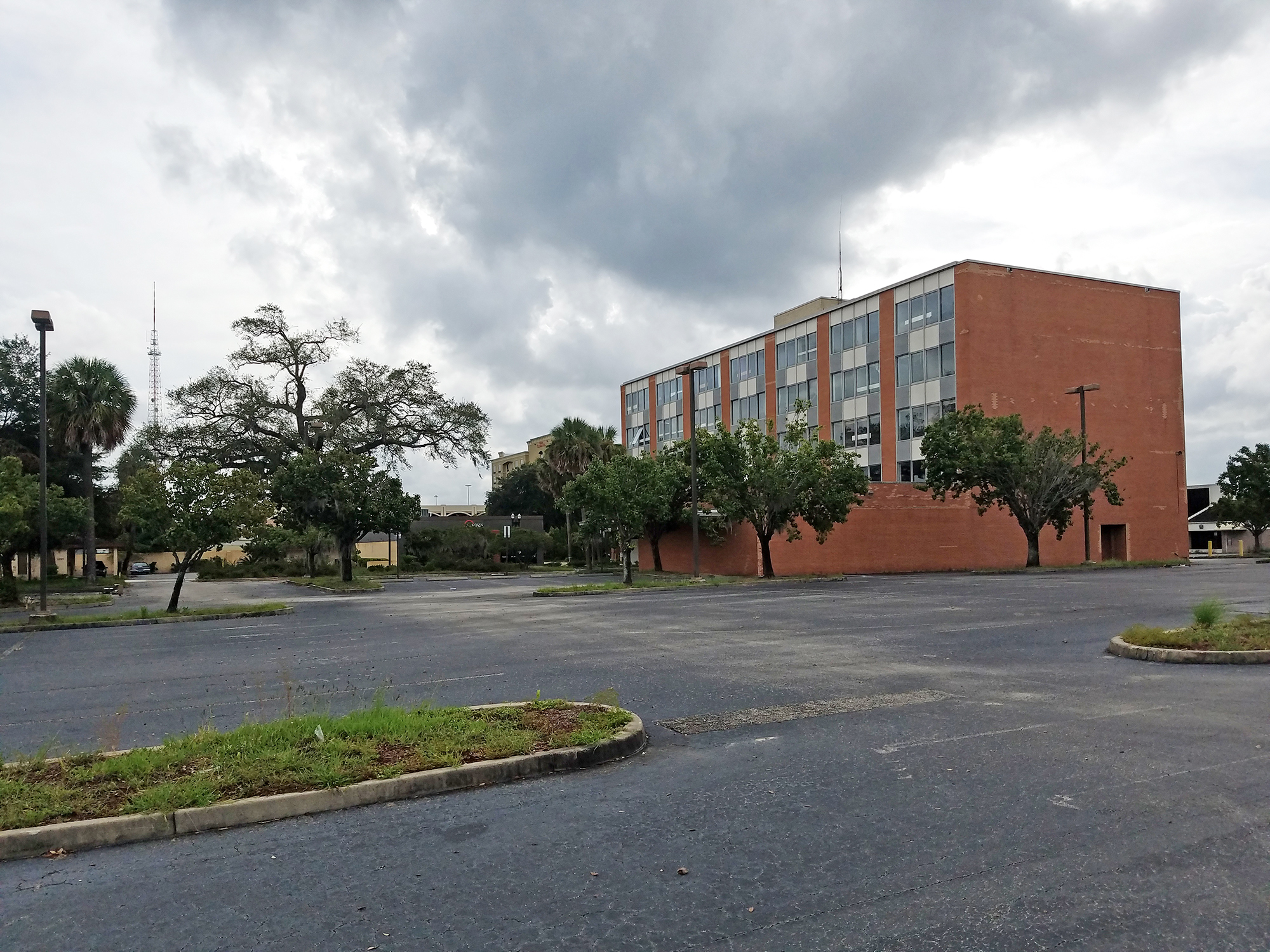 Block One representatives did not return phone calls Monday.
Ironwood Design Group is the architect. England-Thims & Miller Inc. is the civil engineering consultant.
Plans show the existing buildings will be demolished and the new apartment structure will wrap around two amenity areas called the pool court and the garden court.
The garage structure is designed adjacent to the residential building and includes a rooftop terrace and bar.
Hardscape details show tenants can expect amenities that include a summer kitchen with a stainless-steel grill station and pizza oven, pool bubblers, fire pits, cabanas, hammocks, outdoor daybeds and lounge furniture, chaises, in-pool ledge loungers, fountains, a garden-court fireplace and a dog park.
City Council enacted ordinances in April 2017 to rezone the property and amend the land use.
Florida Baptist Convention Inc. sold the property to Chadbourne II LLC in June 2017 for $6.15 million. The convention relocated to Belfort Oaks Place near Southpoint.