After more than 15 years at the Elkins Construction building at 701 W. Adams St., the Spohrer Dodd law firm is in its new offices in the SunTrust Tower at 76 S. Laura St.
"It's invigorating. We're now in the heart of Downtown and convenient to everything," said Bob Spohrer, president, CEO and senior partner of the firm.
Eight attorneys and 12 staff members made the move to the west half of the building's 17th floor. The firm practices personal injury trial law in state and federal courts and has board certified civil trial and aviation law specialists.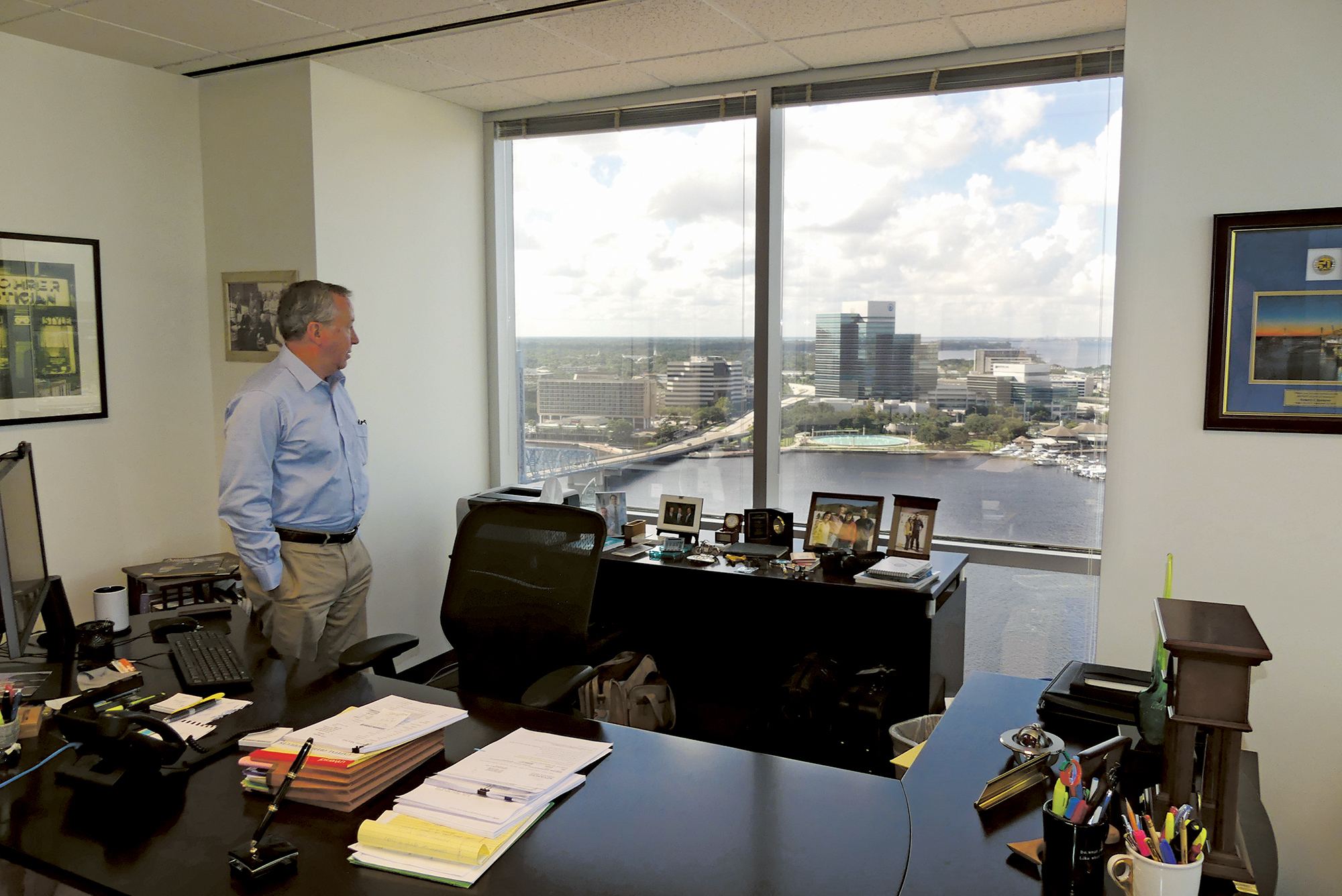 The new office is slightly smaller than the previous office, partially because so much of the data attorneys must maintain is now digital, said partner Steve Browning.
"We downsized in square feet. It was really more right-sizing. We were able to get rid of about half of the file cabinets we had," he said.
Being in an office tower at Independent Drive and Laura Street offers a different environment than working in a two-story building in LaVilla.
"We really enjoy the view," said Spohrer.
"And we don't have to get in the car and drive to lunch."