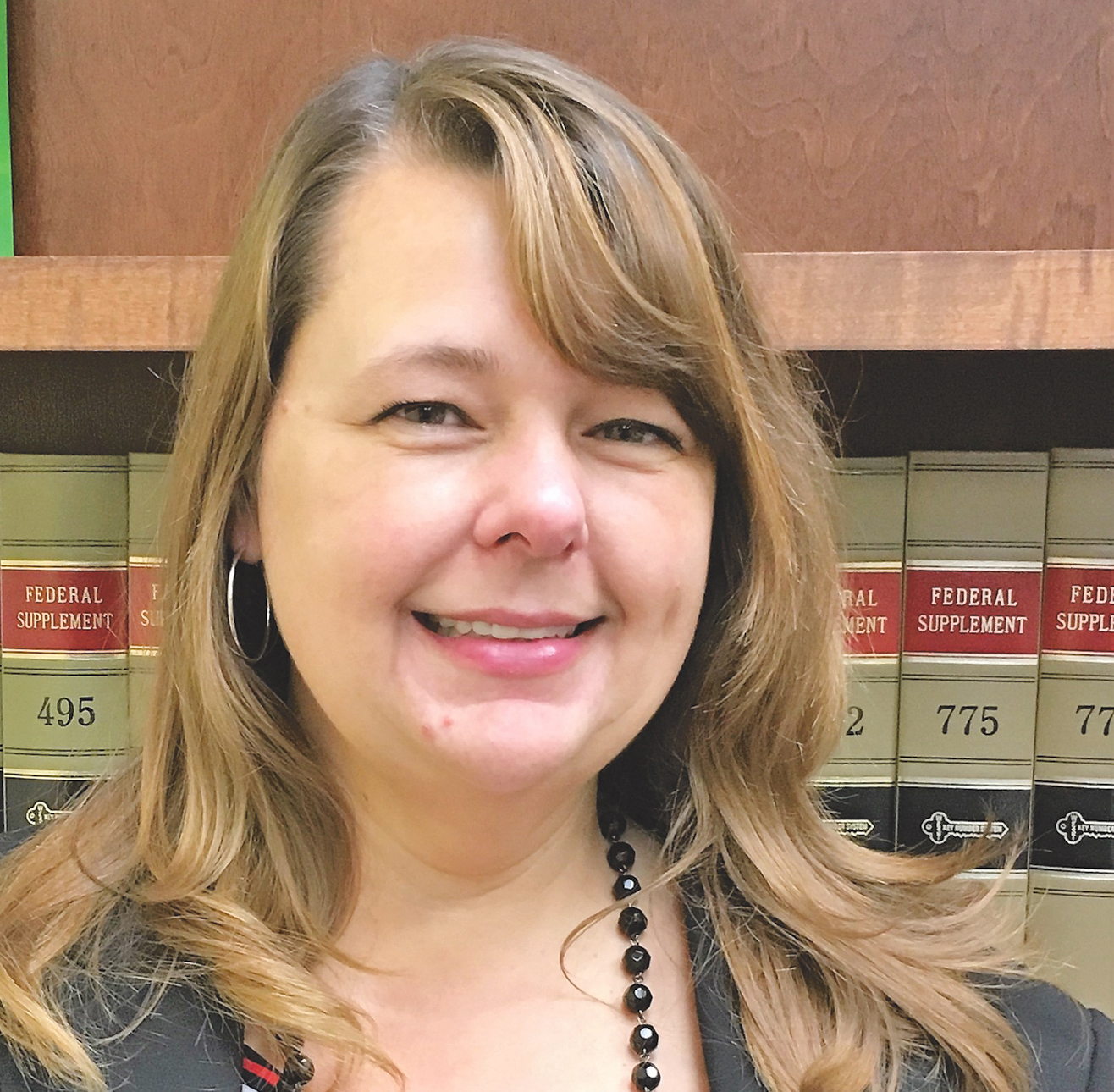 By Missy Davenport, JBA Pro Bono Committee Chair
While many law students were enjoying the beach or traveling, two groups of students from the University of Florida Levin College of Law and Florida Coastal School of Law spent their spring breaks assisting the Northeast Florida community.
This is the fourth year that the law schools have participated in the Alternative Spring Break projects of Jacksonville Area Legal Aid and Three Rivers Legal Services.
Each group assisted low-income seniors by creating advanced directives documents, such as durable power of attorney, designation of health care surrogate, living will and designation of preneed guardian.
The law students were professional, knowledgeable and compassionate and provided a valuable service to the seniors.  
Attorneys honored for outstanding achievement
Local lawyers were recognized last week for the pro bono service they provided in 2018.
More than 300 attorneys who gave at least 20 hours of volunteer legal assistance were invited to the Duval County Courthouse to have lunch and receive personal thanks from local judges and magistrates.  
The event was hosted by the 4th Judicial Circuit Pro Bono Committee and The Jacksonville Bar Association Pro Bono Committee. Judge Steven Fahlgren, chair of the 4th Circuit committee, presided over the program and thanked the honorees for providing legal assistance to underserved people in the community.
Each attorney honoree received a letter of appreciation from state Supreme Court Chief Justice Charles Canady, along with an "Outstanding Pro Bono Service" lapel pin provided by The  Florida Bar Young Lawyers Division.
The distribution of the letters and pins is made possible by by the Florida Pro Bono Coordinators Association.
The event was sponsored by the Akerman, Edwards & Ragatz, Farah & Farah, Holland & Knight, Pajcic & Pajcic and Spohrer & Dodd law firms.
Sincere appreciation is extended to the volunteering heroes and to members of the pro bono committees for their work on the event.  
Ask-A-Lawyer now in its 10th year
The fourth of eight Ask-A-Lawyer events of 2019 was Saturday at the School of Success Academy.
Attorneys, law students, and Client Advisory Board members were on hand to provide an opportunity for people to "pick the brain" of an attorney during a brief individual interview.
The Ask-A-Lawyer project is in its 10th year, made possible because of the collaboration of the Jacksonville Bar Association, Florida Coastal School of Law and Jacksonville Area Legal Aid.
The events are scheduled throughout the year in locations that are accessible to low-income residents.
The legal advice is free and open to the public.
More than 100 volunteers assist with naturalization
On Saturday at Citizenship Day at Florida Coastal School of Law, more than 100 attorneys, paralegals, law students and other volunteers helped eligible legal permanent residents who want to become U.S. citizens.
Attorneys assisted applicants with reviewing and completing naturalization applications. 
Many of the attorneys also volunteered to accompany applicants to their citizenship interview. 
This event is organized and supervised by Florida Coastal law professor Ericka Curran and immigration attorney Kara Roberts.
It is supported by the JBA Law Week Committee, American Immigration Lawyers Association, Florida Coastal and Jacksonville Area Legal Aid, along with many others in the community.  
Attorneys interested in pro bono opportunities in the 4th Judicial Circuit are encouraged to visit floridaprobonomatters.org. Attorneys also may learn of local clinic and one-day volunteer opportunities by emailing [email protected].