Daily's will debut what it calls the "World's Nicest Food Truck" on Friday at the Brad Paisley concert at Daily's Place next to TIAA Bank Field. 
The truck will sell Daily's Dash made-to-order sandwiches, subs, tacos and desserts. The menu is the "best pieces" of the menu at Daily's Dash locations, said Robert Fallon, director of food service for Daily's. 
"It is a trend and we want to extend our brand into new avenues," Fallon said. "Besides that, we are very much a part of what's going on here at TIAA Bank Field and the Jaguars and Daily's Place."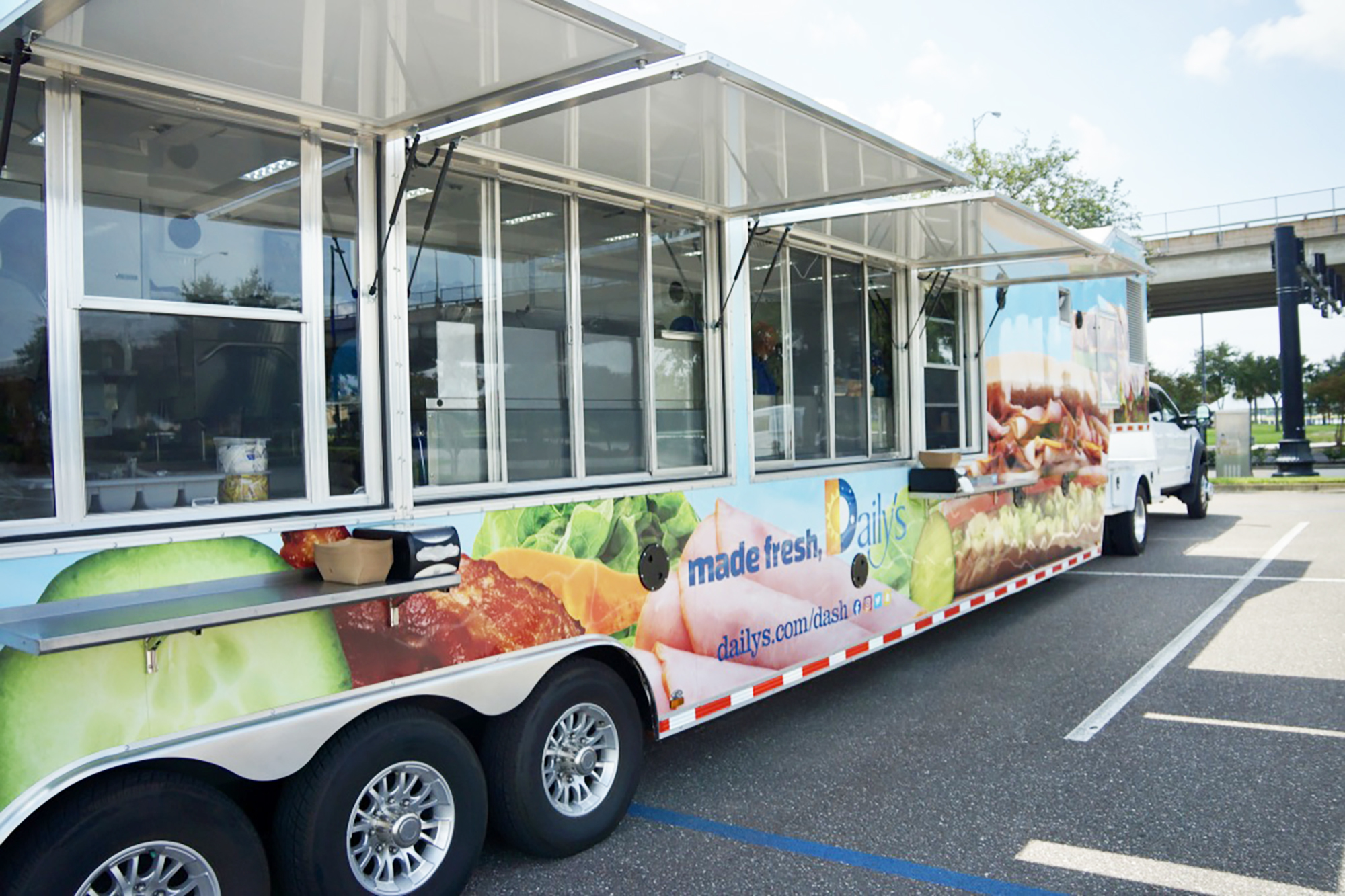 Sandwiches include the buffalo BLT, Italian ciabatta, vegetable panini and Cuban. For dessert, a brookie, a combination of a brownie and cookie, will be offered. Food items, not including desserts, will cost about $10. 
Outside of the truck will be two fountain drink stations. 
The truck will be inside the gates at Daily's Place and TIAA Bank Field during concerts and Jacksonville Jaguars games.
Fallon said Daily's also is looking for other events that could accommodate its large truck, such as The Players Championship.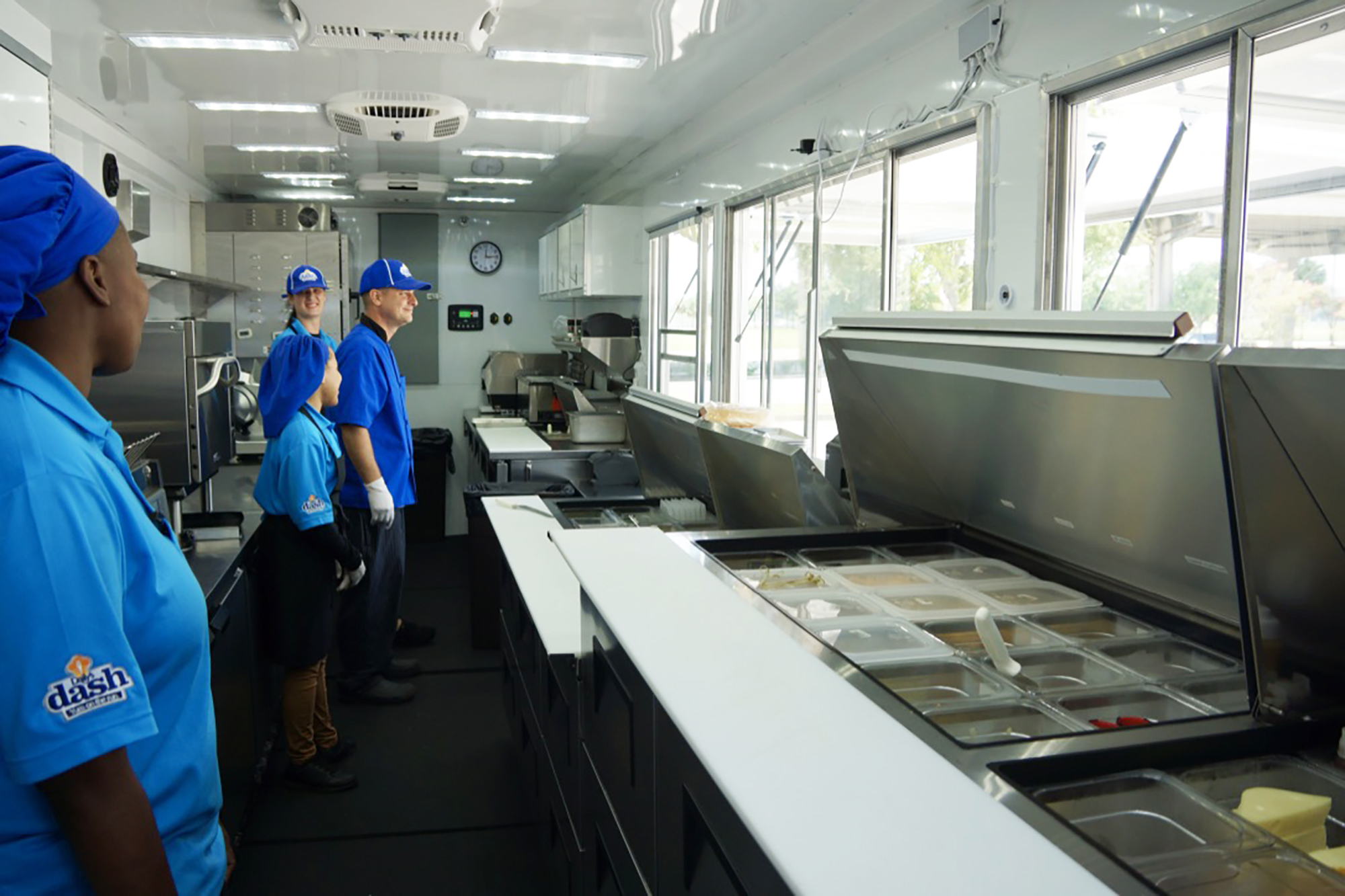 While it's called a food truck, it is a trailer hitched to a truck. 
The 48-foot-long truck Daily's truck is bigger than the average food trucks, which are 14 to 34 feet in length, according to foodtruckr.com.
"We really want to focus on this venue (Daily's Place and TIAA Bank Field) here because it's so important to us, considering we're part of the sponsorship here," Fallon said. "We'll really work through things here, and then start to look at the other events we should be a part of."
Customers order from kiosks in front of the truck and Fallon said the service will be faster than at the average food truck. Four to six people will staff the inside of the truck, and four to six will staff the outside, depending on the size of the event. 
"We look forward to sending it out around Jacksonville and engaging with our customers beyond our Daily's locations," Daily's President and CEO Aubrey Edge said in a news release.