Another corner of the city — this time, in Arlington — is going the Wawa way.
Wawa, the gas station and convenience store chain that intends to develop at least 30 stores in Northeast Florida, wants to open in Arlington at northeast University Boulevard and Arlington Road.
The city approved applications for concurrency reservation and mobility fee calculation certificates for a 5,636-square-foot store with 16 fueling positions on 1.9 acres.
The city calculated a $207,104 mobility fee to mitigate the impact on public infrastructure.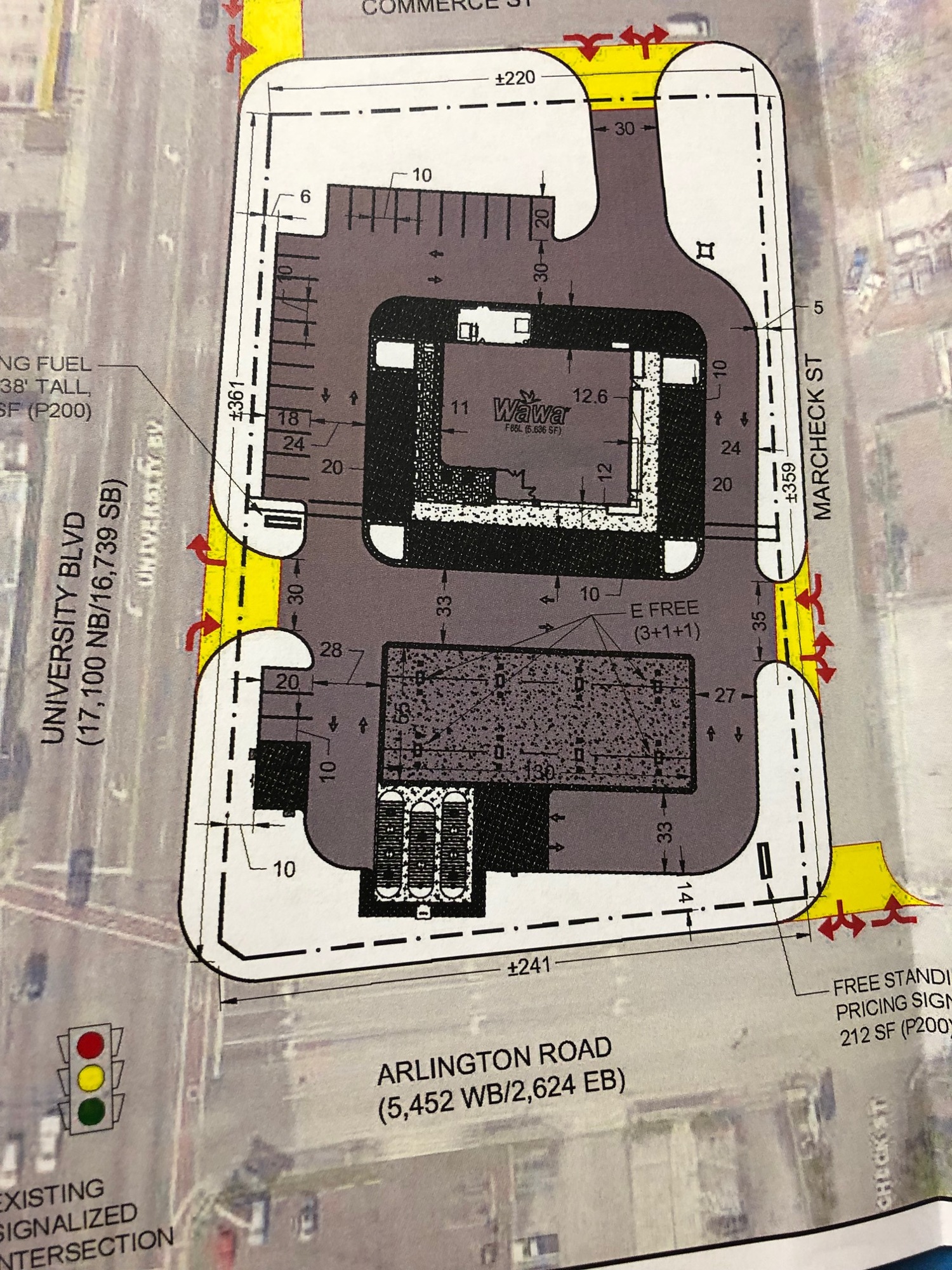 The site is bordered by University Boulevard, Arlington Road and Marcheck and Commerce streets. The site is used for auto parts sales, a service garage and a home and held by multiple owners.
Doug Skiles with EnVision Design + Engineering is the agent.
Pennsylvania-based Wawa opened its first area stores in December 2017. Its ninth opened in April at 2500 Monument Road in East Arlington.
A 10th is expected to open by year-end at 13363 Beach Blvd.
Brian Duke, Wawa regional real estate manager, said in April that 11 sites are under contract and a dozen more are in stages of review. Wawa intends to open three to four stores annually as it fills in the market.
Sites are in Duval, Clay and St. Johns counties.