Jumpin' Jax House of Food owner Howland "Howdy" Russell plans a Jan. 3 opening in Downtown Jacksonville.
Russell is subleasing the former 20West Café space at 20 W. Adams St. from Florida State College at Jacksonville for three years and has options to renew.
"We would love to stay on as we continue to grow and thrive," Russell said Dec. 9.
"We expect the Downtown vibe to be a really cool thing and we expect to be integral to that for the foreseeable future."
The opening brings the menu Downtown from his two other restaurants plus, he said, "additional breakfast items that include breakfast sandwiches and breakfast pizzas."
The restaurant will operate 7 a.m. to 4 p.m. Monday-Friday.
The menu from his Mandarin and Atlantic Beach restaurants includes burgers, sandwiches, hot dogs, chicken, pizza, salads, wraps, sides, shakes and malts and a children's menu.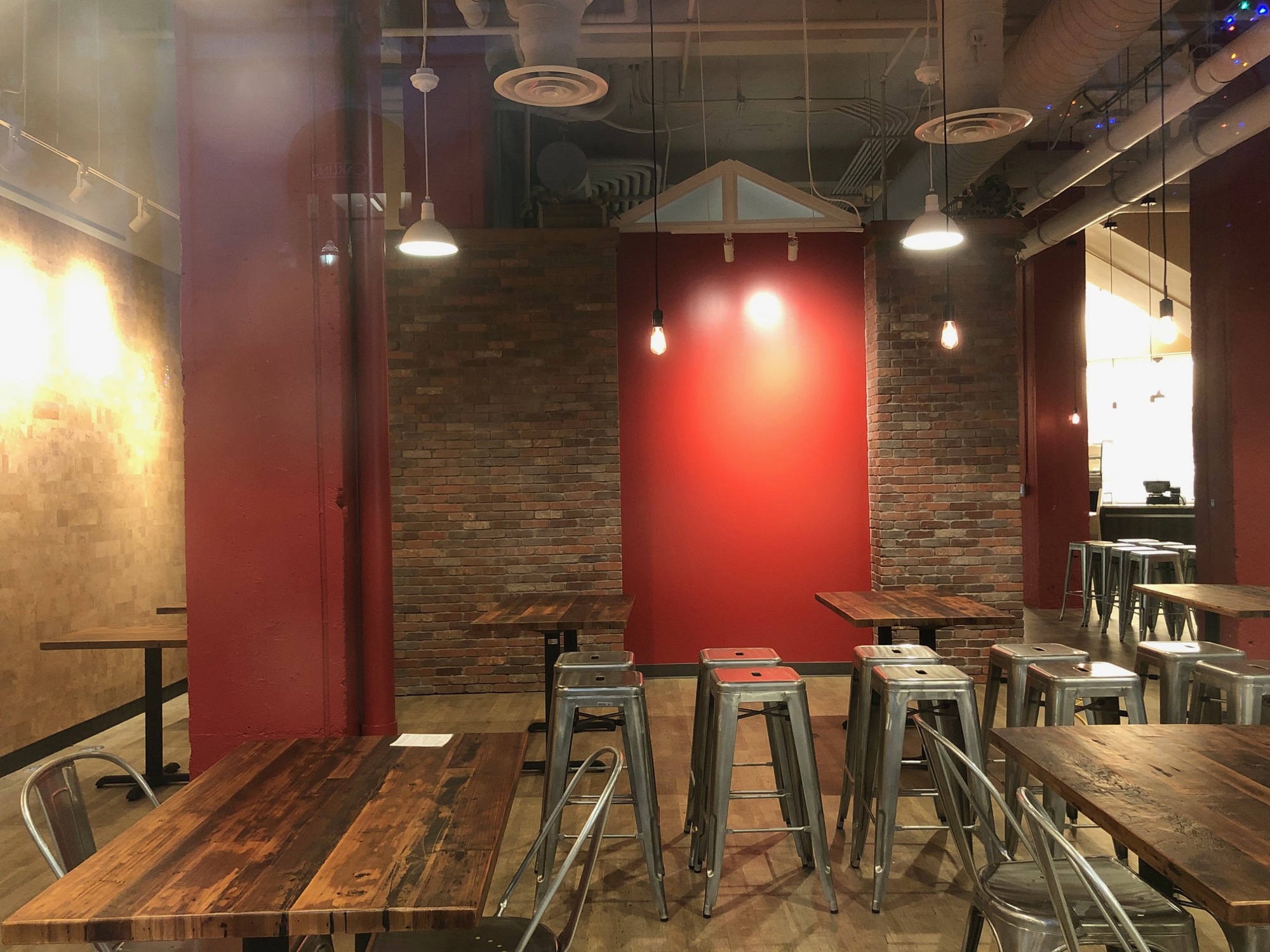 Prices for main items range from $6.50 for a slaw dog to $13.50 for the "Jumpin Beyond Burger." Pizza starts at $10 and sides run from $2.50 to $6.50.
FSCJ closed the 20West Cafe in June because it wasn't performing financially. The college set it up in April 2018 to train its culinary students, serving breakfast and lunch Monday-Friday.
An FSCJ executive said in November the restaurant lost $250,000. The college is leasing the building, which also offers student dorm rooms.
Russell said previously the deal to sublease the recently built-out street-level café space was a deal "we couldn't pass up."
The sublease is signed by Russell as owner-manager of 2CM LLC.
The restaurant will seat 100 to 110 people along with offering a 20-seat meeting room.
Russell said the restaurant plans on catering to Downtown workers and will provide online ordering and delivery of larger orders.
Russell opened the first Jumpin' Jax in June 2017 at 10131 San Jose Blvd. in Mandarin and the second in January this year at 1021 Atlantic Blvd. in Atlantic Beach.
FSCJ and Russell signed the sublease agreement Oct. 31 for a three-year term that started Nov. 1. The agreement shows no rent through April, followed by $2,500 a month from May-July.

After that, the rent is the greater of $2,500 a month or 8% of the prior month's total gross sales exclusive of sales tax. Starting Nov. 1, 2020, the 8% will increase based on the consumer price index.
The lease can be renewed.
Russell said his group is making the necessary renovations.
"The restaurant was permitted less than two years ago. Many of the usual structural compliance components are already in place," he said.
He said he was allowing for a mural on the internal west wall and other components.
"It is crucial the site looks and feels like a Jumpin' Jax House of Food. Colors, feel, and culture are critical components," Russell said.
"We think this location is perfect for our culture. It will be fun instilling our feel and culture into the spot."
Russell describes the culture and feel. "We want to be a great neighbor to whatever community our store is in," he said.
"We expect to do that with spectacular food, neighborly service and comfortable dining rooms," he said.
Hours initially are breakfast and lunch. Russell said Downtown Investment Authority CEO Lori Boyer encouraged his group to remain open later and on weekends.
"Our response is, 'All we need to do that is guests.'"
Jumpin' Jax sells beer and wine at its first two restaurants. Russell said he can secure a one-day license for a special event at the Downtown restaurant.
"If we get the chance to serve guests for dinners and weekends, we will add beer and wine," Russell said of the Downtown restaurant.