Jacksonville-based Crowley Maritime Corp. is shipping almost 13,000 wreaths that will be laid Dec. 14 at the gravesites of U.S. veterans in Jacksonville, Puerto Rico and other locations.
Crowley said in a news release is transporting more than 6,500 wreaths to be placed on headstones at the Puerto Rico National Cemetery in Bayamon, southwest of San Juan, and nearly 1,000 wreaths to gravesites at the Jacksonville National Cemetery. Crowley also delivered 5,580 wreaths to a distribution facility in Virginia for transport to regional national cemeteries.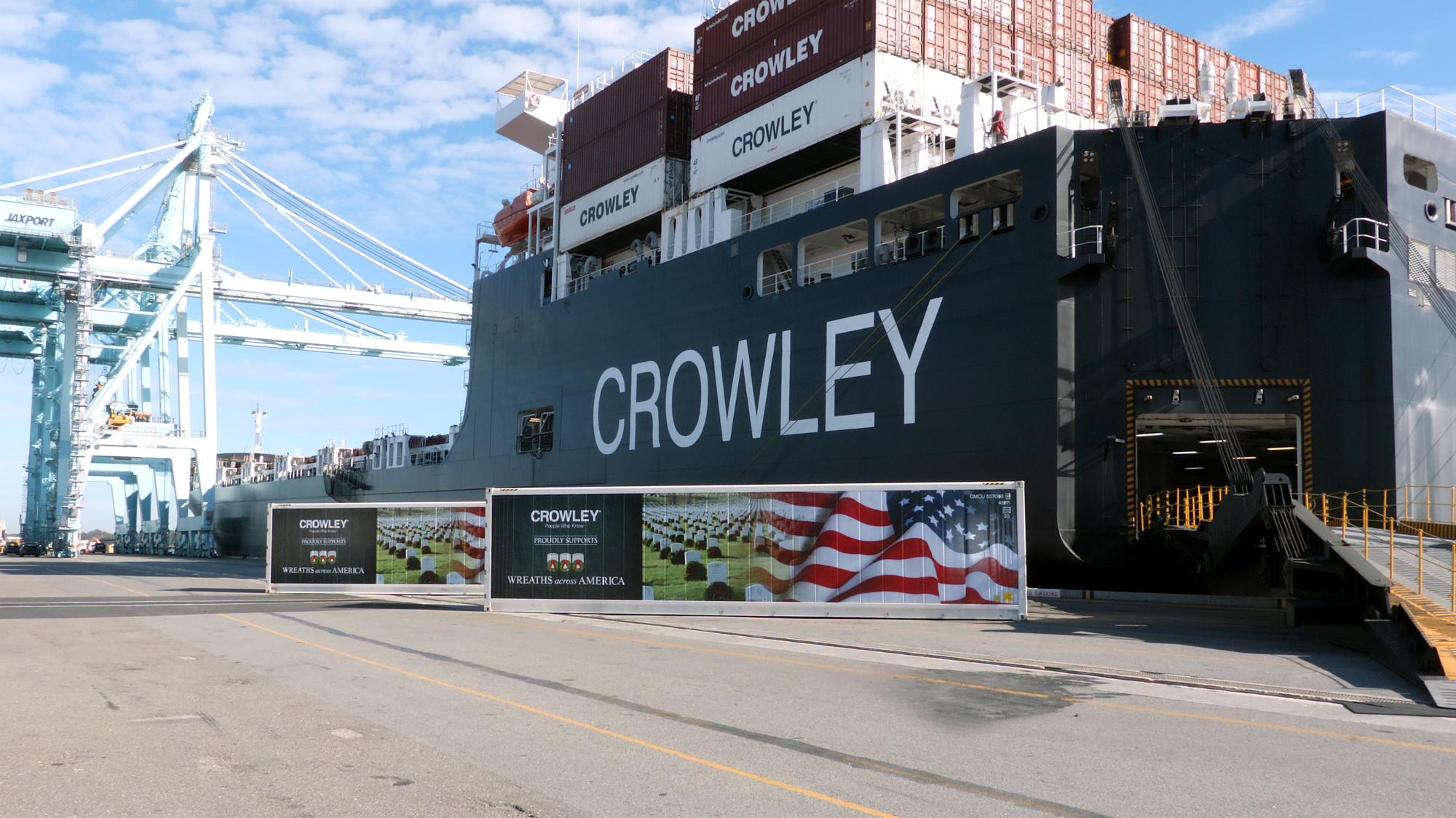 Wreaths transported by truck from Maine were loaded on the Crowley ship El Coquí leaving for San Juan, Puerto Rico, on Dec. 6.
Wreaths Across America began in 1992 in Harrington, Maine, when the Worcester Wreath Co. sought to turn a surplus of 5,000 holiday wreaths into an opportunity to pay tribute to U.S. veterans. In 2018, Wreaths Across America and its national network of volunteers placed nearly 1.8 million veterans' wreaths at 1,640 locations in all 50 U.S. states, at sea and abroad.
Crowley is donating $17,000 in logistics services and $30,000 to the Wreaths Across America organization.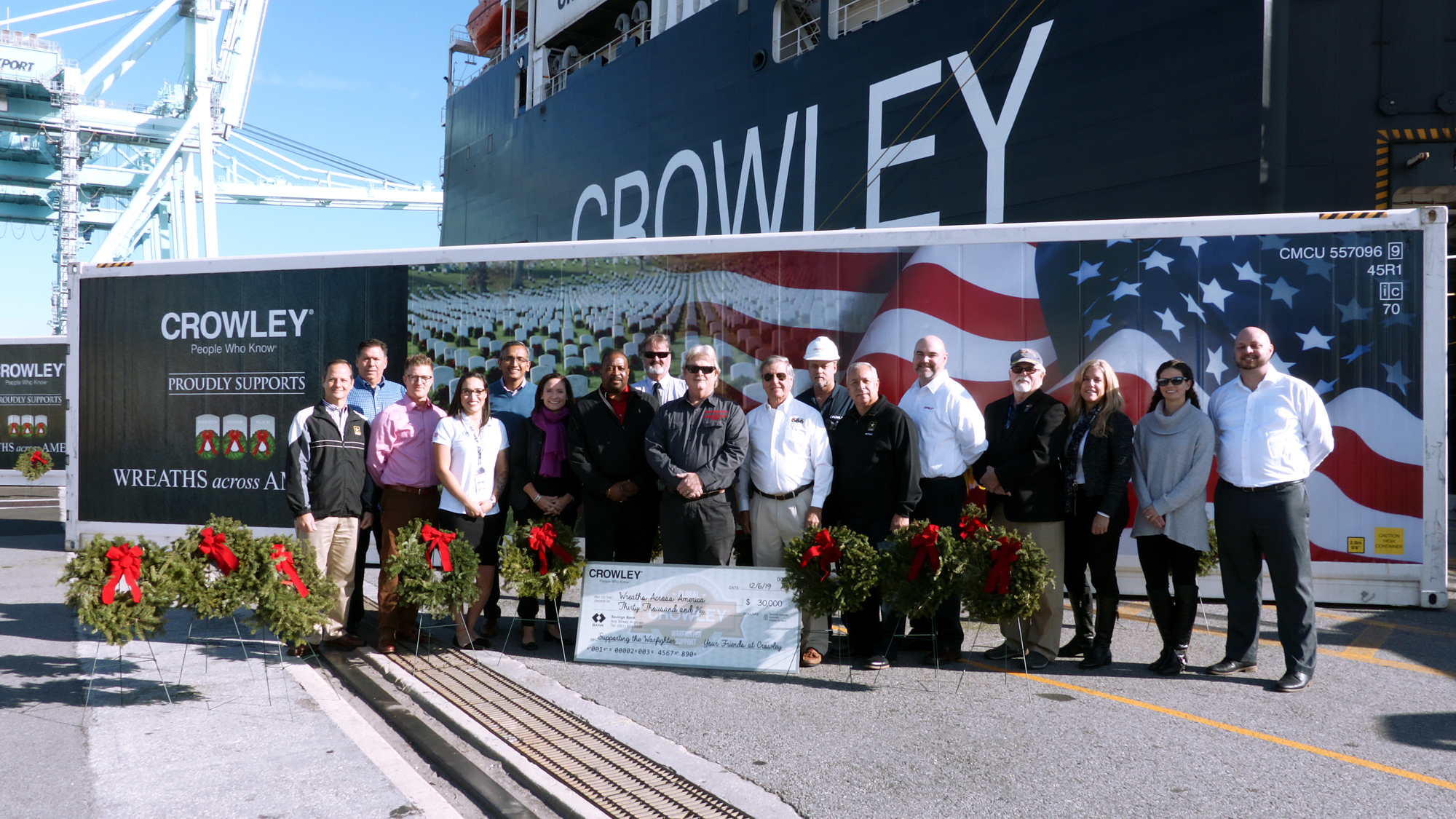 "The fact that Crowley is taking wreaths to Puerto Rico is huge to us because of the cost of delivering to places like that," Executive Director Karen Worcester of Wreaths Across America said in a news release. "But beyond the cost, I will tell you what it means to the people waiting in Puerto Rico who have loved ones who served the country who are buried in Puerto Rico. It's so important that they are remembered and honored in the same way as everybody in the continental United States because they served, and they gave just like everybody else."
During wreath-laying ceremonies Dec. 14, Crowley employees will help place the wreaths at gravesites in support of Wreaths Across America's mission, which is to "remember our fallen U.S. veterans; honor those who serve; and teach children the value of freedom."
"We work very hard daily to support the needs of our U.S. warfighters, but we never want to forget the sacrifices of those who came before," said Shiju Zacharia, senior vice president and general manager of Crowley Solutions. "During the holidays, this is one small way we can honor those who gave so much for our freedom."
For more information, visit www.wreathsacrossamerica.org.