Just because construction is in the family's blood doesn't mean Chris Dostie was destined to take over the company his grandfather started more than 60 years ago.
The 37-year-old married father of three attended Auburn University to study political science, graduating with a bachelor's degree in 2003.
"I didn't go to college with the intent on being a homebuilder," he said.
But that is what happened.
Dostie, the president of Dostie Homes, was named the Northeast Florida Builders Association 2018 Builder of the Year at the organization's awards ceremony Jan. 18.
"(The award) was a fantastic way to cap off a great year," Dostie said from the company's offices on Old Kings Road South, adding that the honor is a testament to the company's more than 20 team members.
Dostie and his brother, Rick, are the third generation to lead Dostie Homes. They followed their father, Richard, and grandfather, J. Rene.
The family has long had a relationship with NEFBA. 
Last year, Chris Dostie became the first second-generation president of NEFBA's executive committee, serving in the same role as his father, who was president in 1988.
It's also the second time Dostie Homes was named the Builder of the Year, winning previously in 1987.
NEFBA Executive Officer Bill Garrison said Chris Dostie's "calm demeanor and level-headedness" came at a perfect time for the organization as it was dealing with completing its new headquarters at the end of 2018.
"He is wise beyond his years," Garrison said, adding that Chris Dostie was instrumental in helping him find his way as the new executive officer of NEFBA.
Although Chris Dostie didn't realize he would one day lead the company, he grew up surrounded by the industry.
One of the photos in his office shows a young Chris sitting in the driver's seat of a heavy equipment vehicle at a job site in 1985.
His grandfather, J. Rene Dostie, started Dostie Homes in 1958, moving his family from Ontario, Canada.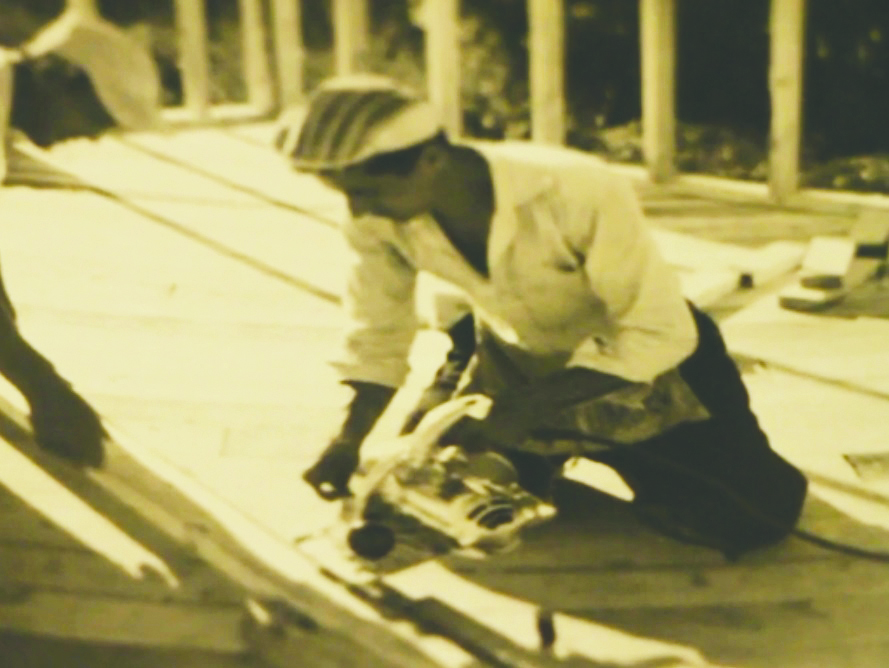 He saw an opportunity to leave the harsh winters and was encouraged to move by family living in the Jacksonville area.
In 1974, his oldest son, Richard, took over the homebuilding business, eventually starting the Richard R. Dostie New Home Collection. 
After Chris Dostie graduated from Auburn, he wasn't sure what he wanted to do so he returned to work with his father.
But instead of homebuilding, he worked on an office complex project and learned about the commercial side of construction.
Then followed the industry upheaval of the housing market crash, and Richard Dostie sold the company to Toll Brothers.
In 2010, Chris Dostie said he and his brother took the opportunity to return to the industry.
Now the company builds homes in Nocatee, Palencia, Pablo Creek Reserve and other Northeast Florida neighborhoods.
Dostie Homes was selected as one of the three homebuilders in the Wildlight community in Nassau County. 
Last year, Dostie Homes built about 40 homes at an average price of $600,000.
This year, Chris Dostie expects to sell more, but possibly at lower price points because the Wildlight homes are townhouses.
He said he and his brother's motto is "smart growth," adding that they are not trying to beat the large national homebuilding chains by building hundreds of homes each year.
Instead, he said Dostie Homes is focused on providing a custom experience that clients can't get elsewhere.
"The homes we build are the homes our team dreams up," he said. "That is one of the things that differentiates us."