A new two-story office building won city approval for development at 8100 Point Meadows Drive in the Baymeadows area.
The city issued a permit for construction of the 29,774-square-foot Point Meadows Medical-Professional Office Building on 1 acre.
Urban Partners Construction LLC is the contractor for the $3 million project.
Cross Regions Real Estate and Urban Partners Group Construction intend to develop the project. Design Development Architecture Inc. of Middleburg is the architect.
Cross Regions, the majority owner, says in a marketing brochure that 24,000 square feet of space is rentable.
Urban Partners President Edmundo Gonzalez said previously his group is the general contractor and partner in the project, a multitenant professional and medical office building.
Florida Blue continues campus upgrades
Florida Blue was approved to renovate another building at its 115-acre Deerwood Park campus at a cost of $9.33 million.
It is the fourth of five buildings that the insurer intends to renovate and upgrade at its seven-building Southside campus.
Spokeswoman Toni Woods said previously the insurer is upgrading its 21-year-old Deerwood Campus with mechanical, electrical, plumbing, network and interior feature improvements.
Woods said Florida Blue is funded for renovations to five buildings and is seeking funding for the other two. They total 1.3 million square feet of space.
Of the seven buildings, three opened in 1996, two in 1998 and two more plus a conference center and four-story parking garage in 2008.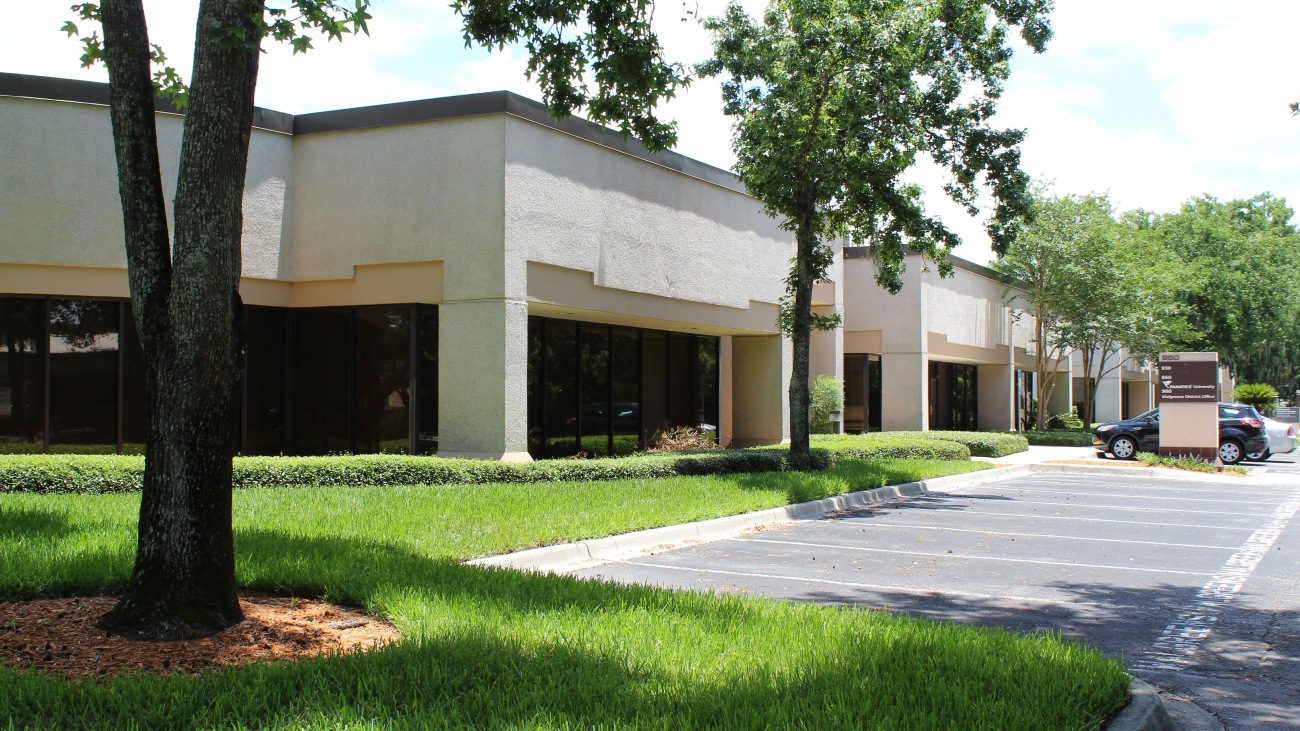 Investor pays $3.8 million for Southpoint building
Real Capital Solutions of Louisville, Colorado, announced Jan. 28 that it bought 6800 Southpoint Parkway, a single-story, 78,589-square-foot office building in the Southpoint area of Jacksonville.
Property records show that Real Capital Solutions, through RCS – 6800 Southpoint LLC, paid $3.8 million for the building Jan. 25. The project, built in 1984, and the parking lot sit on 10.87 acres.
It bought the property from Graham Commercial Properties, through GCP – Southpoint LLC of Birmingham, Alabama. Academy Bank of Kansas City, Missouri, issued a $4.97 million mortgage.
Graham & Co. reports in a marketing flyer that 48,990 square feet of space is available for lease. It formerly housed some Fanatics Inc. offices, which vacated in December.