Ameris Bancorp's stock outperformed the strong gains in the S&P 500 index in the first half of this year, which turned out to be good news for shareholders of Fidelity Southern Corp.
When Ameris announced the all-stock deal to buy Fidelity Southern in December, the buyout was valued at $750.7 million.
However, after Ameris' stock jumped 24% in the first half of this year, the value of the merger was $870.2 million when it closed on Monday.
The merger creates a bank with 176 branches in Florida, Georgia, Alabama and South Carolina and about $16.4 billion in assets and $13.8 billion in deposits.
As it announced completion of the merger Monday, Ameris also announced a change in leadership.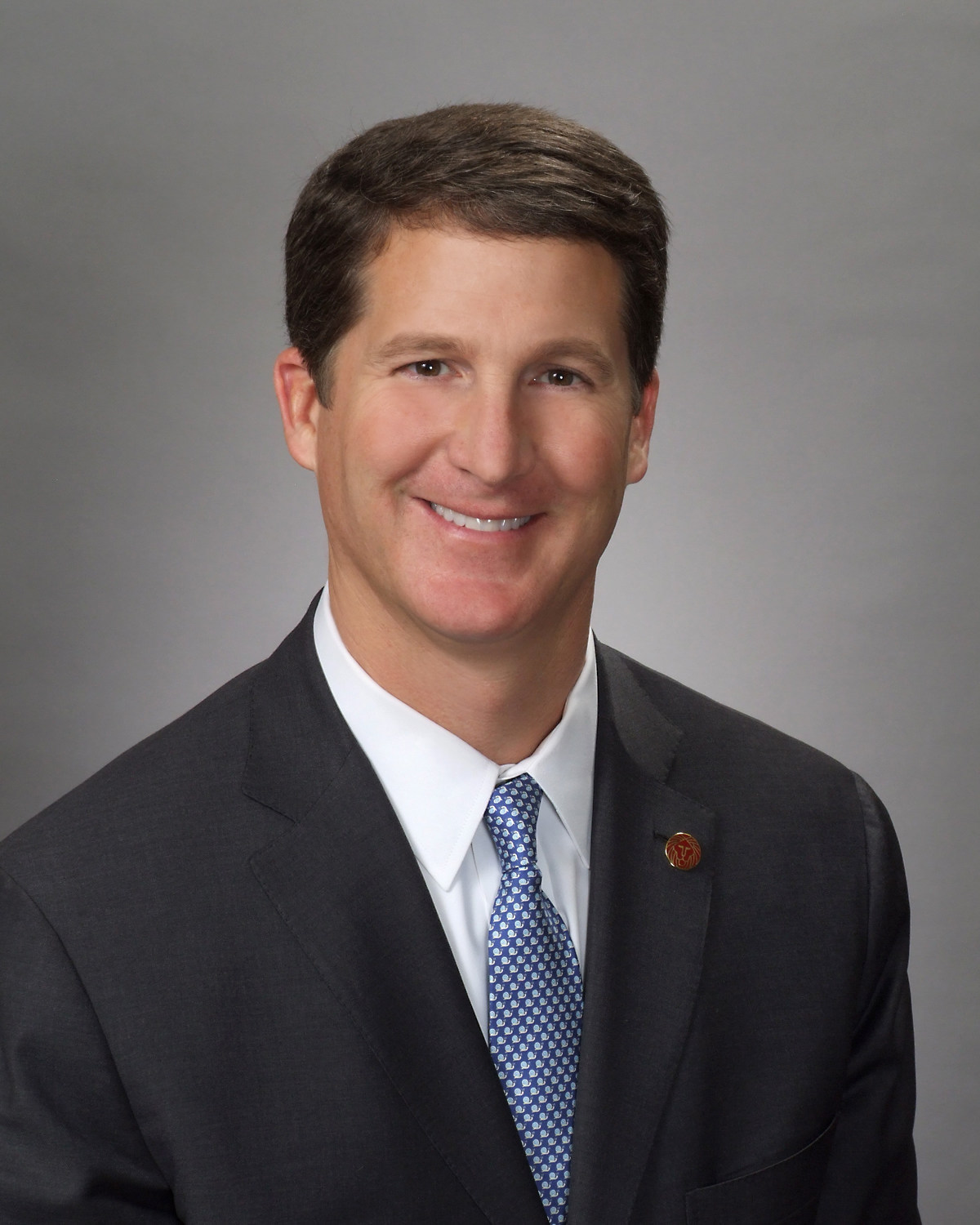 Fidelity Southern President H. Palmer Proctor was named chief executive officer of the merged company, after the resignation of Ameris CEO Dennis Zember.
When the agreement was reached in December, Ameris said Zember would remain CEO and Proctor would be president. 
Ameris said Monday Zember resigned "to attend to family and personal matters."
"This news obviously comes as a surprise given Zember's tenure at the Company (2005), his relatively recent appointment to CEO (2018), and his younger age at just 50," Stephens analyst Tyler Stafford said in a research note.
Proctor is 51.
 "We hate to see Mr. Zember go, but believe Mr. Proctor is a great fit," Keefe, Bruyette & Woods analyst Brady Gailey said in a research note.
"We recently traveled with both Mr. Zember and Mr. Proctor," he said. "Mr. Zember and Mr. Palmer, in our opinion, are very similar in how they think, invest and manage their banks."
Ameris officially is headquartered in Moultrie, Georgia, but its executive offices are in Jacksonville. With the merger, the headquarters of the company's Ameris Bank subsidiary is moving to Fidelity Southern's former headquarters in Atlanta.
"We like this acquisition as Fidelity Southern is a great core funding base and increases Ameris' Atlanta footprint at a great time with much dislocation in that market due to Truist as well as several recent community bank mergers," Gailey said.
Truist will be the new name for the combined SunTrust Banks Inc. and BB&T Corp. once they complete their planned merger.
"We maintain our Overweight rating (on Ameris) and remain excited about the outlook for the combined companies," Stafford said.
Stein Mart expects stock pickup
The S&P 500 jumped 17.3% in the first six months of the year, its best first-half performance since 1997, and several Jacksonville-based companies beat that.
However, a handful of local companies registered losses, including Stein Mart Inc., which has been trading below $1 for about six weeks.
If the price remains below $1, the stock could be delisted by Nasdaq. But at Stein Mart's annual shareholders meeting last week, company executives said they aren't worried.
The fashion retailer is launching a number of initiatives to lift sales, which officials hope will improve results in the second half of the year. The initiatives include new departments for kids and fine jewelry and technology to improve the shopping experience for customers.
As sales improve, the stock price should rise, said James Brown, who joined Stein Mart as chief financial officer in December.
"The No. 1 focus of this management team is the operating improvement of the company," Brown said at the meeting at Stein Mart's headquarters at 1200 Riverplace Blvd. on Jacksonville's Southbank.
"We're not about to be delisted," he said.
Stein Mart in early 2018 said it was exploring possible strategic alternatives as the company struggled to increase sales in a difficult retail environment. One shareholder asked if a sale of the company is a possibility.
"I wouldn't say that we are actively putting the company up for sale," CEO Hunt Hawkins said.
"We'll listen to anybody that will talk to us if they had an interest, but we're not actively out there soliciting," he said.
Hawkins is confident about the company's prospects on its own.
"Stein Mart's evolution is well underway," he said.
"We believe the (sales) initiatives are a good start to begin that process."
Most Jacksonville stocks register gains
Fifteen of 19 publicly traded companies headquartered in the Jacksonville area registered gains in the first half of this year, and nine of those beat the big gains in the S&P 500.
Among stocks trading above $1, the best gains came from Black Knight Inc. and Advanced Disposal Services Inc., which both rose by 33%.
Advanced Disposal's stock rose after the Ponte Vedra-based company agreed in April to a buyout by Waste Management Inc.
Black Knight's stock has been steadily rising all year and it reached a record high last month after a Goldman Sachs analyst upgraded his rating on the stock to "buy."
The biggest loser in the first half of the year was Rayonier Advanced Materials Inc., which dropped by 39%.
Rayonier's stock dropped sharply in May after the company announced an unexpected loss for the first quarter this year.
Advanced Disposal shareholders approve buyout
Advanced Disposal shareholders are happy with its buyout agreement.
The company said 85.9% of shares were voted to approve the buyout at a special meeting of stockholders last week. However, the deal is not expected to close until the first quarter of 2020.
The merger process is expected to take a while because of regulatory scrutiny of the deal.
Waste Management is the largest U.S. solid waste disposal company with a market share of 28%, while Advanced Disposal is fourth with about 3% of the market, Deutsche Bank analyst Debbie Jones said in a recent research report.
Waste Management may have to divest some operations in markets where it overlaps with Advanced Disposal to gain antitrust approval for the merger.
More Deutsche Bank cuts expected
Deutsche Bank is expected to announce another large round of job cuts in the coming days that could impact more than a quarter of its global workforce.
The Wall Street Journal first reported last Friday that the German-based bank, which employs about 2,000 in Jacksonville, is considering cuts of 15,000 to 20,000 jobs.
Deutsche Bank reported a total of 91,463 employees worldwide at the end of the first quarter.
Reuters news services said the bank's supervisory board will make decisions on additional cuts at a meeting this weekend.
The company already cut about 6,000 workers from the first quarter of 2018 through the first quarter of 2019, after Christian Sewing was installed as CEO in April 2018.
At Deutsche Bank's annual meeting in May, Sewing said the company planned unspecified cuts in its anti-financial crime division, which is a key part of its Jacksonville office.
Genesee & Wyoming agrees to buyout
An investment group Monday agreed to buy short line railroad operator Genesee & Wyoming Inc. for $8.4 billion, including the assumption of debt.
Connecticut-based G&W owns 120 short line railroads mainly in North America.
Its operations include 45 rail lines it added in 2012 by acquiring Jacksonville-based RailAmerica Inc.
The group led by Brookfield Infrastructure Partners and investment firm GIC is paying $112 a share to buy G&W, which it said was 39.5% higher than the stock's $80.28 price in March when speculation began about a buyout. 
The stock had closed at $100 Friday before the deal was announced.