Residence Inn by Marriott is on the rise in Brooklyn.
The city issued permits Wednesday for Pinkerton & Law Construction of Orlando Inc. to build the almost $10.2 million project at 357 Oak St.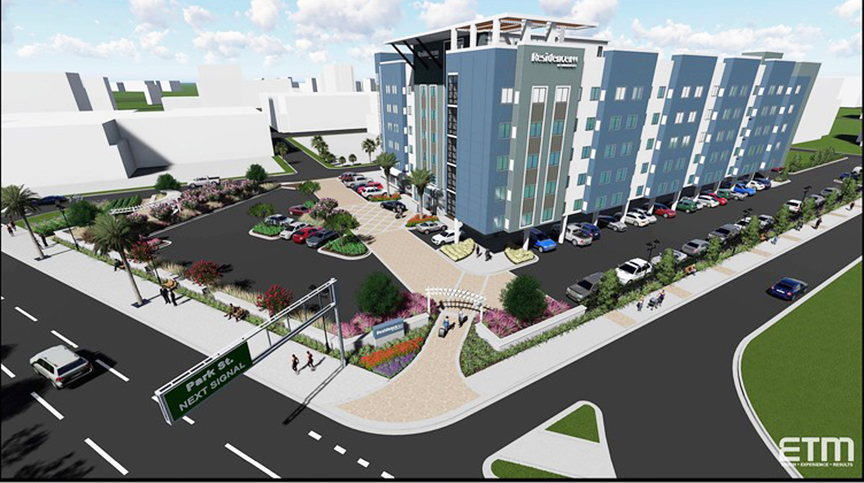 Permits show it is a 136-room, seven-story hotel on 1.8 acres. It comprises 120,185 square feet.
Miami-based Baywood Hotels Inc., through Riverside Lodging LLC, paid $2.4 million for the property in September. It bought the site from Parkview Plaza Partners LLC, led by Hallmark Partners Inc.
Permits allow for site demolition and construction of the building, a pool and a dumpster enclosure.
The Downtown Development Review Board approved the project design.