The Bread & Board owners Dwayne Beliakoff and Jonathan Cobbs consider the Town Center area to be accessible to the majority of their customers.
That's why they chose St. John's Town Center North for the second location of the 2-year-old food concept they launched in the Five Points area of Riverside.
"We covered north to south, east to west, and talked to many developers, gauging our next step," Beliakoff said Thursday.
Not only is the location closer to more of the suburbs, but it's near the University of North Florida, which provides a younger demographic of foodies and a source of employees.
Customers from Downtown and nearby would patronize the 1033 Oak St. restaurant in Five Points during the week, but wouldn't make the trek from the suburbs on the weekends.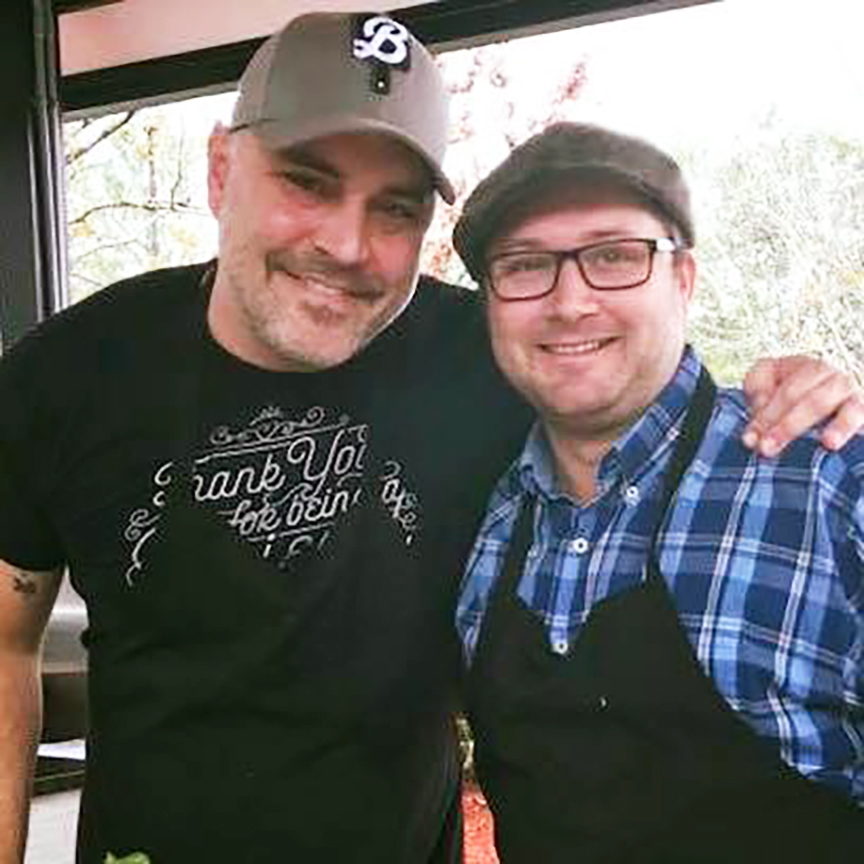 Patrons requested a Bread & Board in Nocatee, Fleming Island, Fernandina Beach and other locations, for example.
Beliakoff and Cobbs, working with broker Amanda Kinkade, owner of Kinkade Commercial Real Estate, settled on a 2,800-square-foot space at 4413 Town Center Parkway, No. 201, next to Publix.
"The central location was key to us," Beliakoff said. "This made good sense to us."
The 125-seat space, previously used by Seasons of Japan and other tenants, is in city review for renovations at a project cost of $61,500. The contractor is FLC Contracting LLC and the architect is Zinn Architecture + Interiors.
Cobbs and Beliakoff expect to open in September with an investment of up to $175,000 in the project, including build-out, training and inventory costs.
They expect to employ up to 35 people there, a few more than the 28 in Five Points. The larger kitchen also will provide more space for catering jobs.
The Bread & Board is a combination sandwich shop and fine dining kitchen that offers sandwiches and sandwich boards (the ingredients separated), entrees, salads, sides and other menu items that change regularly and as the owners want to try a new dish or taste.
"Our menu is always based on a combination of our travel and our cravings," Beliakoff said.
They offer locally sourced ingredients, house-cured meats and breads made in-house.
They intend to launch some new sandwich concepts that will debut at the Town Center location and be added later at Five Points.
Like the Five Points restaurant, it will be open for lunch, dinner and Sunday brunch and it will serve beer and wine.
The décor will be similar to the Five Points location, which features collapsible windows and interior and exterior seating that includes a backyard lawn. That site previously was Richard's Sandwich Shoppe.
The Town Center location has a patio that isn't a lawn but can be designed with shade and potted foliage, Beliakoff said.
Beliakoff's family moved to Jacksonville from the West Coast and he attended Orange Park High School and then Florida State University before moving to Portland, Oregon.
Cobbs was born in Texas and spent most of his early years in East Africa where his parents were missionaries.
They met and worked together in Portland and chose Jacksonville for their venture into The Bread & Board.
The Bread & Board joins other restaurants and retailers at St. John's Town Center North, including Peterbrooke Chocolatier, The Loop Pizza Grill, Five Guys and Total Wine & More.
Being independently owned, The Bread & Board also is among an increasing number of Jacksonville-based ventures that have joined the Town Center area, which has major national retailers and restaurants.
In addition to Loop and Peterbrooke, the area includes sites for Moxie Kitchen + Cocktails, Good Dough doughnuts and, The Copper Closet clothing store.
"That is what is missing out there," Cobbs said. "When people come to the city they want to experience something new and different."
Beliakoff, referring to Town Center as a "retail Disneyland of sorts." 
"You don't want to be stuck on repeat with the national chains," he said.