Property owner-developer Edward Skinner Jones wants to demolish and rebuild a structure in the Shoppes of Avondale and open the area's third Southern Grounds & Co. coffee shop.
Jones, through Avondale Sogro LLC, bought the 7,200-square-foot building at 3562 St. Johns Ave. for $763,000 in November.
He applied to the Jacksonville Historic Preservation Commission for a certificate of appropriateness to demolish the building, which was developed in 1958, and construct a coffee bar, a wine bar, a market and tenant space intended as an art gallery.
The first two Southern Grounds, in Neptune Beach and the San Marco area, also serve beer and wine.
"Avondale lends itself to being a community gathering space," Jones said of the historic neighborhood. "People can walk here, they can ride their bikes. We felt like it was a good fit."
He expects the shop, which will be next to Biscottis Restaurant, to open next year.
Jones bought the Southern Grounds property from Walter and Cornelia Smithwick. She operated an interior design business there, he said.
As with the other two Southern Grounds shops, Jones owns the building and the coffee shop will be operated  by Mark Janasik.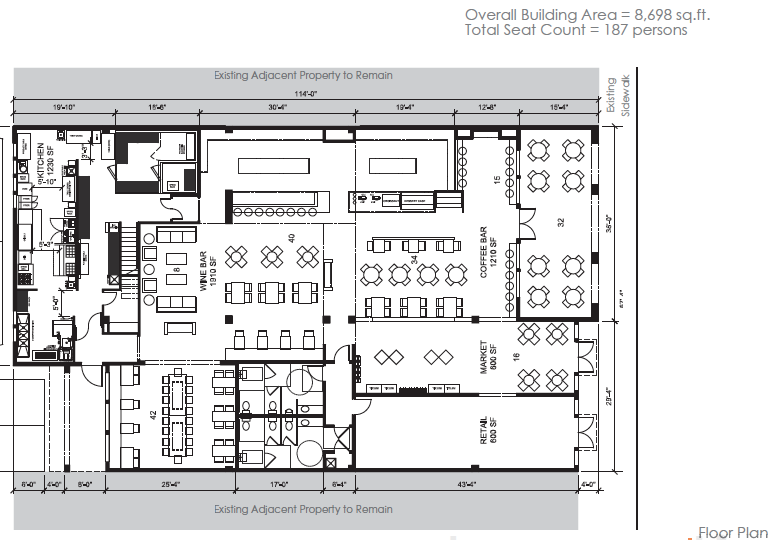 In Avondale, a schematic plan from Group 4 Design shows an overall building area of 8,698 square feet for a 187-seat coffee bar and a wine bar, totaling 3,120 square feet, along with a 600-foot market and a 600-square-foot retail space.
The rest of the space is kitchen, mechanical and related uses.
The building is a noncontributing structure, which means it is not significant historically.
There will be a private room available for functions. Jones said the market could be run by Southern Grounds or another operator. The
art gallery space has not been identified.
Jones considered renovating the structure, which had a few remaining tenants, then realized a more efficient space could be built.
"It will add value to the shopping center," he said.
Riverside Avondale Preservation said in its July 12 newsletter that Jones also will also seek an administrative deviation for 26 parking spaces.
It said Southern Grounds coffee shop plans to operate from 6 a.m. to 10 p.m. each day, and serve beer and wine.
Jones said it likely would open at 6:30 a.m. and would not close any later than 10 p.m.
The shop's busiest times are from opening to 11 a.m. for breakfast, which he said works well with the neighborhood shops' hours that start midmorning.
Riverside Avondale Preservation said it met with the applicant and does not oppose the building's demolition, provided there is an approved certificate of appropriateness to start immediately on construction as well as adequate accommodation for adjacent retailers and pedestrians during construction.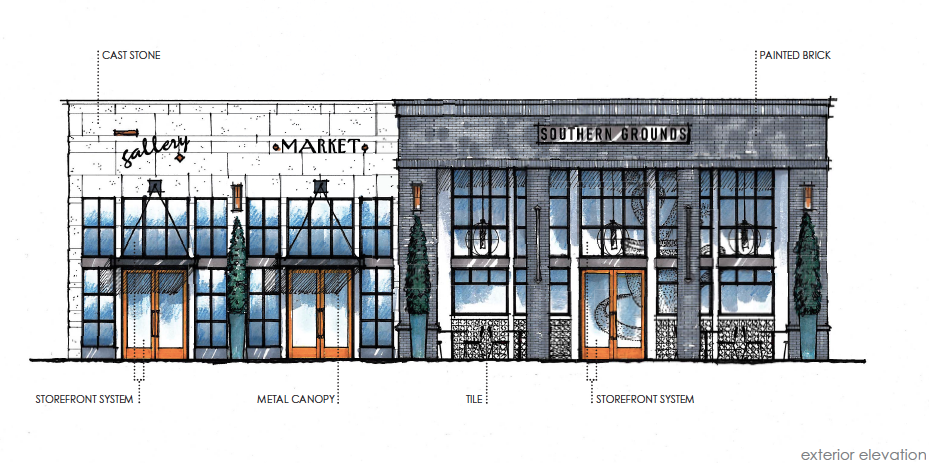 The design will need approval from the commission, which is scheduled to review the application July 24. The administrative deviation will need approval by the city's zoning administrator.
"Parking will be an issue, and RAP thus far has advocated for the owners to bring an off-site parking solution to serve employees at a minimum," said the newsletter.
Jones said he is seeking off-site parking and also will provide four spaces in the alley for employees.
Jones and Janasik opened the first Southern Grounds coffee shop at 200 First St. in Neptune Beach in February 2016 and the second at 1671 Atlantic Blvd. in the San Marco area in June 2018.
They feature breakfast, brunch, soups, salads, hot and cold sandwiches, tartines, protein grain bowls, charcuterie and cheese, children's fare, seasonal items and beer and wine.
There also are pastries, breads, cakes and beignets as well as other food, shirts, hats, mugs, wholesale coffee, wine and food for sale to take out.
Jones summarizes the concept as a chef-driven coffee shop that serves food, beer and wine. 
San Marco is a standalone store with an outdoor patio. Neptune Beach has large outdoor area that caters to the beach life.  Avondale will have limited outdoor seating.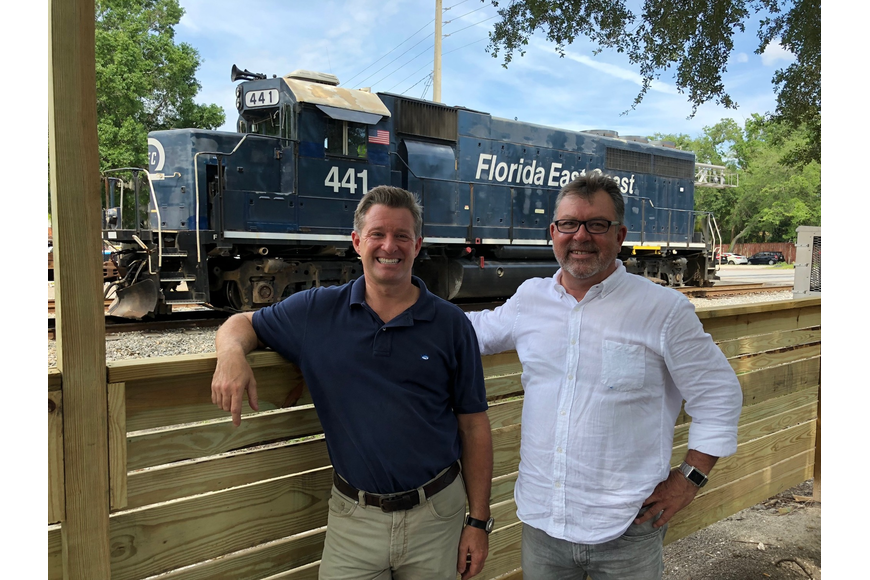 "This is truly a gathering spot," Janasik said during an interview about the San Marco opening, echoing the Southern Grounds tagline: Gather together.
That building, developed in 1967, previously was an antiques and liquidation business. 
They are looking for more sites. "I like finding unique spots," Jones said in June 2018. He said he buys locations where Janasik likes to run the business.
Jones previously mentioned Downtown, Lakewood, Avondale, south Jacksonville Beach-north Ponte Vedra Beach and other communities as sites to consider.
Jones had no investment estimate for the Avondale location. 
In San Marco, the investment was at least $1 million, based on permits and the cost of buying the 3,600-square-foot building.
"Each coffee shop is created to serve the needs of the community," Jones said.
He said another shop might open before the Avondale location is completed if he can find a suitable existing building.