As far as James Foote is concerned, one number tells you everything you need to know about CSX Corp.'s performance: the operating ratio.
During a presentation last week at the Bernstein Annual Strategic Decisions Conference in New York, the chief executive officer said CSX has the best operating ratio of the seven major North American railroads.
"It is what I call a scorecard," Foote said.
"It tells you by looking at one number whether or not you are running the company effectively and efficiently."
Jacksonville-based CSX lowered its operating ratio (operating expenses divided by revenue) from 63.7% in the first quarter of 2018 to 59.5% in the first quarter of 2019.
CSX was criticized two years ago for service disruptions as its new management team implemented a new operating plan, but Foote said the improved operating ratio since then is benefiting its freight customers.
"The byproduct of running the company effectively and efficiently is that you're also providing the best quality of service to your customers," he said.
Hunter Harrison, who joined CSX as chief executive in March 2017, implemented a new operating plan known in the industry as precision scheduled railroading.
But Foote, who succeeded Harrison as CEO when Harrison died in December 2017, said his mentor didn't use that term.
"I never heard the man in my life say PSR," Foote said.
Harrison was focused on providing reliable service to customers, he said.
"If you tell the customer it's going to be there in 3½ days, it needs to be there in 3½ days," he said.
CSX's operating ratio was 69.4% in 2016. The new management team led by Harrison set a goal of lowering it to 60% by 2020, and the company did that well ahead of schedule last year.
Foote said investors were skeptical when he talked about that goal.
"I think everybody in the room thought Jim had lost his mind, he's been working in the railroad too long and is delusional," he said.
"We had every bit of confidence that we were going to be able to do that," he said.
Looking ahead to the rest of 2019, Foote said the impact of tariffs is making people nervous, but he is confident that freight traffic trends will remain strong.
"Things are pretty good and unless we talk ourselves into a recession, we should be okay," he said.
CSX is silent on CFO departure
Foote's presentation came two days after CSX announced Chief Financial Officer Frank Lonegro left the company.
CSX did not announce a reason for the departure of Lonegro, who had been CFO since September 2015. However, a Securities and Exchange Commission filing Tuesday by CSX said he is receiving severance benefits "to allow for optimal execution of the Company's gradual management changeover, which was concluded with the transition of Mr. Lonegro's role."
"In some ways Mr. Lonegro's departure may be surprising and in other ways, not," Morgan Stanley analyst Ravi Shanker said in a research note.
"As CFO during CSX's PSR implementation over the last two years, Mr. Lonegro delivered the results that drove stock price gains," Shanker said. "However, we also note that he was perhaps the last remaining member of the 'old' pre-Hunter Harrison management team and has stayed longer than many peers."
CSX said it has initiated a search for a new CFO but gave no timetable.
"The transition comes at an interesting time for CSX as it looks to move beyond PSR cost-cutting toward potential growth avenues, which may be hard to come by due to cyclical and secular headwinds," Shanker said.
Analyst upgrades Black Knight
Black Knight Inc.'s stock jumped to a new high Monday morning after Goldman Sachs analyst James Schneider raised his rating on the Jacksonville-based mortgage technology company from "neutral" to "buy."
Black Knight is the dominant company in its field, providing processing services for nearly two-thirds of all U.S. first mortgage loans.
"We expect the company's strong pipeline of new bank client wins (in both mortgage servicing and origination software) to drive accelerating revenue growth over the course of 2019 and into 2020 relative to recent quarters," Schneider said in his research note.
While he expects growth, Schneider also said Black Knight has "countercyclical elements" which make it more resistant to a recession.
If a recession hits the U.S. in early 2020, "Black Knight can maintain mid-to-high single digit revenue growth — even assuming softness in servicing and origination revenues — as this weakness is partly offset by increased foreclosure and refinancing revenue," he said.
Schneider also added, "Our economists are not currently forecasting a recession in 2019 or 2020."
Black Knight's stock rose as much as $2.83 to a record high $59.52 in the early minutes of trading Monday after Schneider's upgrade. He set a price target of $68 for the stock.
EC to examine FIS Worldpay deal
The European Commission will be looking at Fidelity National Information Services Inc.'s $34 billion agreement to buy payments technology company Worldpay Inc.
The commission's competition division issued a notification last week saying Jacksonville-based Fidelity National Information Services, or FIS, filed a notice of the deal on May 28 and the commission expects to complete its review by July 5.
FIS provides financial technology services to clients in 130 countries and Cincinnati-based Worldpay processes payments in 146 countries.
FIS said in April it already received antitrust clearance for the deal from the U.S. Department of Justice.
The companies hope to complete the merger in the third quarter of this year.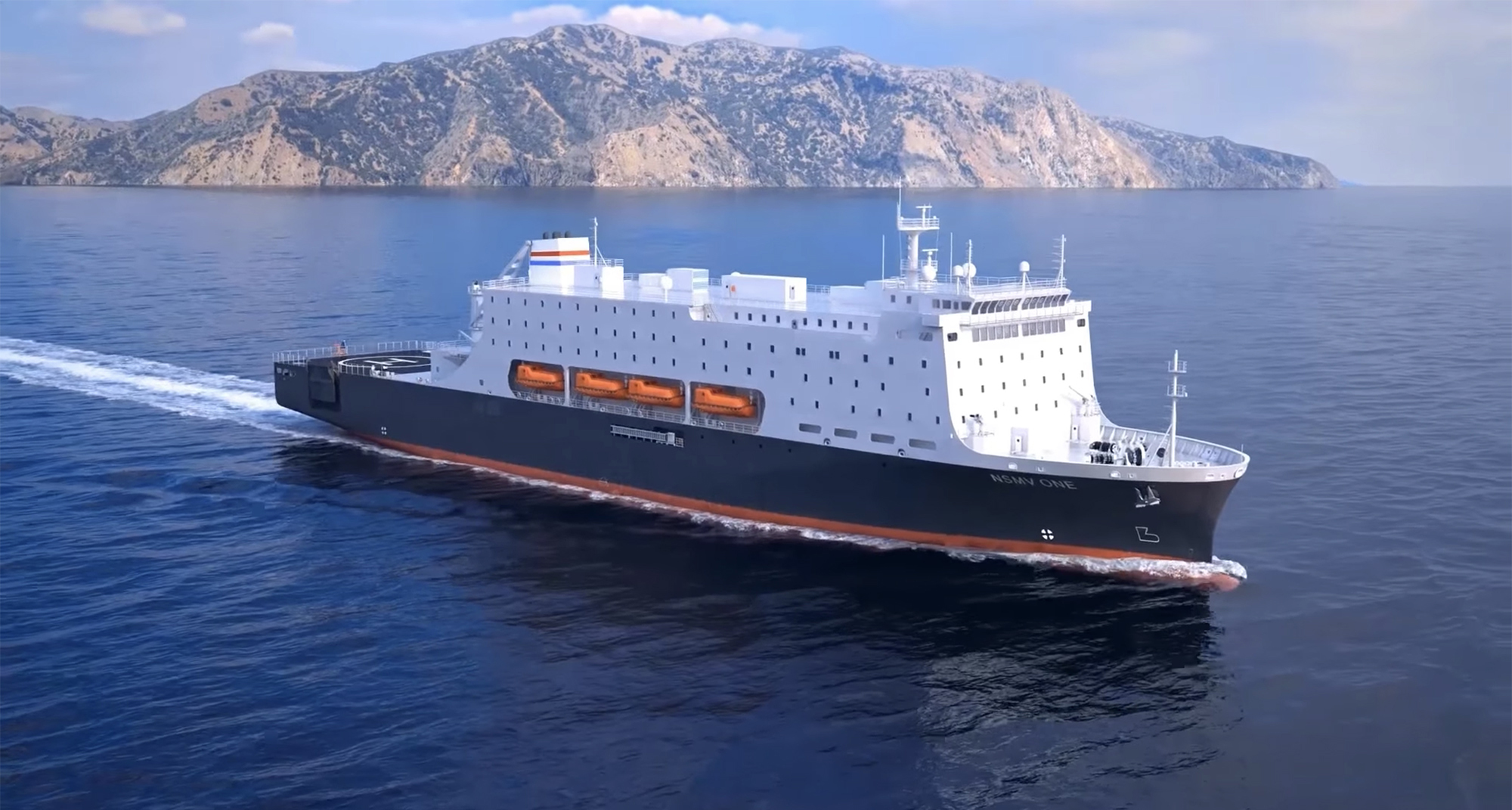 Tote Services wins $39M DOT contract
Tote Services Inc. of Jacksonville was awarded a $39.2 million contract from the U.S. Department of Transportation's Maritime Administration for vessel construction management services.
The Maritime Administration said in a news release Tote will manage construction of a new class of training ship called the National Security Multi-Mission Vessel.
Tote will select a shipyard for the project and provide management oversight of the final vessel design and construction. The ship is targeted for delivery in the fall of 2022.
Medtronic revenue in Jacksonville rises
Medtronic plc said revenue for its Jacksonville division, which makes surgical instruments for ear, nose and throat physicians, rose by a "high-single-digit" percentage in the fourth quarter ended April 26, adjusted for currency fluctuations.
The global medical device company does not give specific figures for its Jacksonville division.
Medtronic's specialty therapies group, which includes the ENT business, increased revenue by an adjusted 6.8% to $445 million in the quarter.
Medtronic's total revenue rose 3.6% on an organic basis to $8.146 billion.
Hedge fund partner resigns from Rayonier AM board
A representative of an activist hedge fund who gained a seat on Rayonier Advanced Materials Inc.'s board last year resigned as a director of the Jacksonville-based company.
According to a Securities and Exchange Commission filing last week, Matthew Hepler, partner at Marcato Capital Management LP, resigned from Rayonier AM's board.
Marcato is known for waging proxy fights to get new directors elected to the boards of public companies. As it began buying shares of Rayonier AM, the company in February 2018 agreed to appoint Hepler to the board.
Last week's SEC filing said Marcato is not exercising its right to designate a successor to fill Hepler's seat. No reason was given why Marcato dropped its interest in Rayonier AM's board.
Marcato's most recent filing showed it controlled about 2.35 million Rayonier AM shares, or about 4.7% of shares outstanding.