Everybody is aware of how ride-sharing technologies like Uber have upended the taxi industry in recent years.
But under the radar, at least to most people, Uber is an emerging threat to another transportation sector: trucking.
At least Jacksonville-based trucking company Landstar System Inc. was ready for the competition when Uber Freight was launched in May 2017.
"If you're in our business and you weren't talking about Uber and Amazon five years ago, then you weren't paying attention to what's going on in the world," Landstar CEO Jim Gattoni said last week at an investor conference in Chicago sponsored by Deutsche Bank.
"And if you weren't prepared for that, then you missed something because you could see it coming down the pike," he said.
In many ways, Landstar has a similar business model as Uber. Landstar does not employ drivers but contracts with drivers who own their own vehicles to haul freight around the country.
Uber's main business is using independent drivers to transport people. Similarly, Uber Freight allows shippers to use an app to find independent drivers to transport goods.
"Uber is just creating what we've had for years," Gattoni said.
For now, Uber lags well behind Landstar in the freight shipping market. The prospectus for Uber Technologies Inc.'s initial public offering last month said Uber Freight produced $125 million in revenue in the fourth quarter. Landstar's fourth-quarter revenue was $1.18 billion.
However, Uber said in the prospectus that trucking is a $700 billion-a-year business in the U.S., and it aims at gaining a bigger slice of the pie.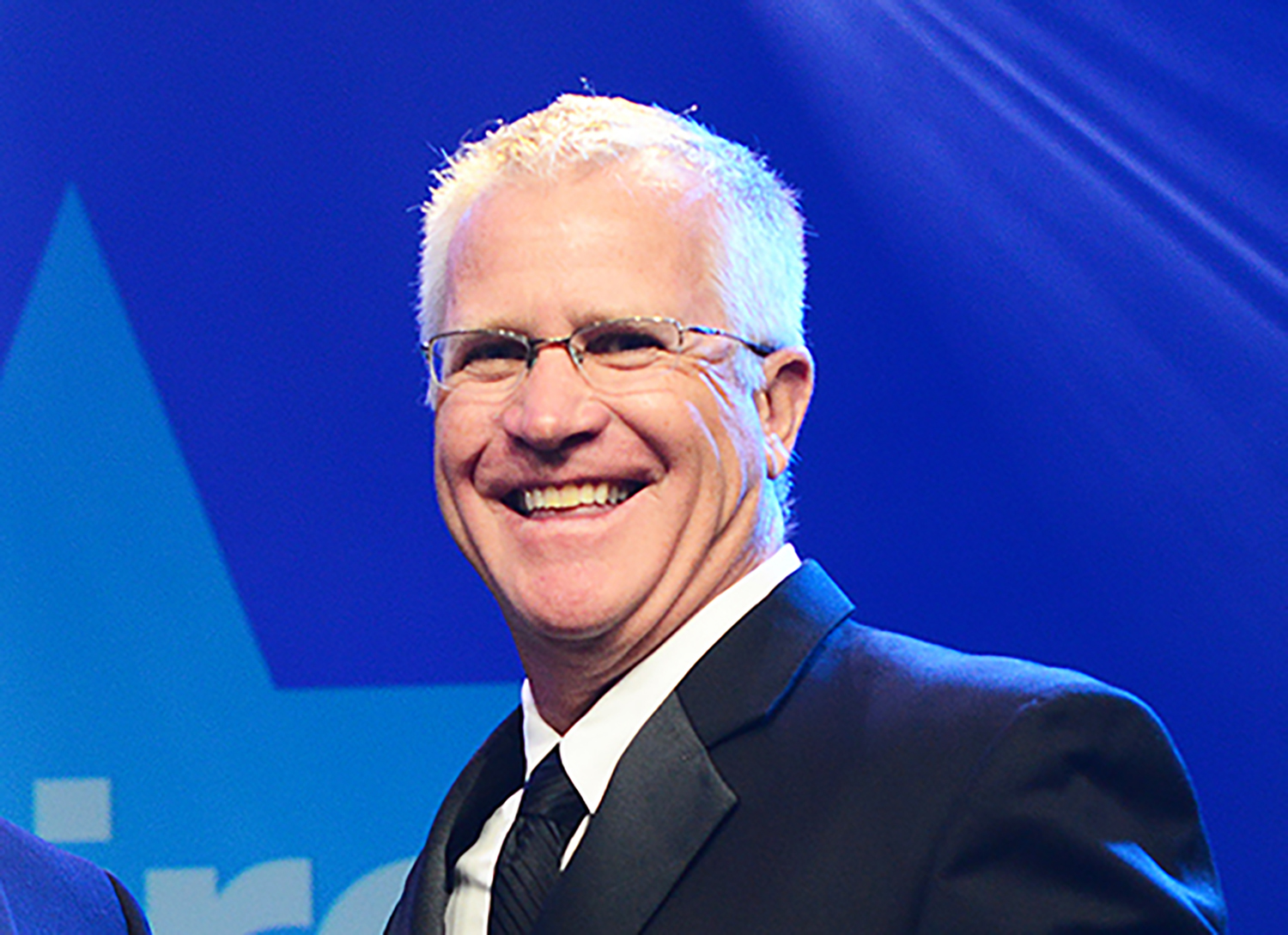 Landstar lowers forecast on weaker pricing
Before he was asked about Uber at the conference, Gattoni made news by announcing Landstar's second-quarter earnings and revenue likely will be below its previous forecast.
Freight volumes are down slightly, he said, but the real issue is weaker pricing which is lowering expected revenue and earnings.
Landstar had been projecting earnings of $1.56 to $1.62 a share for the quarter, compared with $1.51 for the second quarter of 2018.
Buckingham Research analyst Matthew Brooklier lowered his price target for Landstar from $121 to $112 Friday after the updated earnings forecast.
"We note this is a reversal from Landstar outpacing EPS expectations in prior recent quarters despite downward pressure on spot pricing," Brooklier said in his research note.
Besides pricing, he said demand for freight transport has been "underwhelming" for the trucking industry in the second quarter.
Deutsche Bank analyst Amit Mehrotra said in a research note after the conference that he is not concerned about the long-term impact of the second-quarter forecast on Landstar's stock.
"Landstar has a highly defensible business model, and management's highly shareholder-friendly cash return policy (via buybacks) likely limits much downside from current levels," he said.
Landstar's stock fell as much as $3.18 to $97 Thursday morning after Gattoni's remarks at the conference. However, the stock rallied Monday, along with other transportation stocks, after President Donald Trump announced a trade agreement with Mexico late Friday.
Landstar's stock rose $1.72 to $99.98 Monday.
Rayonier optimistic on China timber sales
U.S. trade negotiations with China remain uncertain, but Rayonier Inc. CEO David Nunes is optimistic that China will remain a strong market for its timber.
"We believe we have a unique exposure to China," Nunes said last week at an investor conference presented by the National Association of Real Estate Investment Trusts in New York.
"China is one of the strongest markets we have globally for wood," he said.
Jacksonville-based Rayonier has timber operations in the Southeast and Northwest U.S. and also in New Zealand.
That gives Rayonier an advantage over other U.S. timber REITS selling wood to China, because its New Zealand operations are not impacted by the tariffs.
"We're the only timber REIT with exposure in New Zealand," he said. "I think New Zealand has been one of the primary beneficiaries of the tariff situation."
While tariffs may impact short-term timber sales from its U.S. operations, Rayonier is focused on developing long-term relationships with Chinese customers.
"China has a very large net need for imported wood," he said.
"We're trying to really focus more on playing long ball there and being positioned for when the situation improves."
Dick's Wings owner changes ticker
ARC Group Inc. on Monday changed its ticker symbol from "ARCK" to "RLLY."
The Jacksonville-based company operates the Dick's Wings & Grill chain and another restaurant concept called Fat Patty's. It also has an agreement to acquire the Tilted Kilt Eatery and Pub chain.
"The ticker symbol change reflects a planned rebranding and other positive corporate developments to be announced later this year," the company said in a news release. It gave no other details.
The stock continues to trade on the OTCQB market.
Fidelity extends merger deadline with Stewart
As Jacksonville-based Fidelity National Financial Inc. continues to wait for regulatory approval of its acquisition of Stewart Information Services Corp., the company for the second time exercised an option to extend a termination deadline for the deal by three months.
Fidelity said in a Securities and Exchange Commission filing Monday that the end date for the agreement is now Sept. 18.
The two title insurance companies agreed to the merger in March 2018 but state and federal antitrust reviews of the deal have held up completion.
Dream Finders expands into South Carolina
Jacksonville-based Dream Finders Homes last week said it acquired Village Park Homes, a homebuilding firm based in Bluffton, South Carolina.
Dream Finders said with the addition of Village Park, which is expected to deliver more than 300 new homes this year, the company expects to close on more than 2,000 homes in 2019 after closing more than 1,400 in 2018.
Besides Jacksonville and Bluffton, Dream Finders has homebuilding operations in Orlando, Savannah, Denver, Washington, D.C., and Austin, Texas.
Terms of the deal were not disclosed.
NCC Business Services acquired by Transworld
Transworld Systems Inc. last week announced the acquisition of Jacksonville-based NCC Business Services, which provides collection solutions for the property management and multi-housing industries.
Lake Forest, Illinois-based TSI provides technology for services including accounts receivable management, health care revenue management and loan servicing.
NCC has about 80 employees and TSI indicated in a news release it will keep the jobs intact by saying "we welcome the NCC Business Services employees and customers to the TSI family."
Terms of the deal were not announced.
Kansas firm buys Environmental Services
Kansas-based consulting engineering firm Terracon last week announced it acquired Environmental Services Inc., a Jacksonville-based environmental consulting firm.
Terms of the deal were not announced.
Terracon said the acquired company, which also has offices in Raleigh and Savannah, will continue to serve clients under the Environmental Services name.
Sales at arts and crafts retailer Michaels drop
The Michaels Companies Inc.'s stock fell to a record low last week after reporting disappointing sales for its first quarter ended May 4.
The arts and craft retailer, which has a distribution center in Jacksonville, reported adjusted earnings of 31 cents a share, 8 cents lower than the 2018 first quarter but in line with the forecast of analysts surveyed by Zacks Investment Research.
However, total sales fell 5.3% to $1.094 billion, below the Zacks consensus forecast of $1.105 billion, and comparable-store sales (sales at stores open for more than one year) dropped 2.9%.
Michaels forecasts second-quarter comparable-store sales to be flat to down by 1.5%. It forecasts adjusted earnings of 13 cents to 16 cents a share, compared with 15 cents last year.
Michaels' stock fell as much as $1.56 to $7.78 last Thursday after the earnings report.