Seven contractors have submitted bids to demolish The Jacksonville Landing with estimated costs ranging from $978,200 to $2.77 million.
The sealed bids were opened and read aloud Friday at 214 N. Hogan Street in the Ed Ball Building, eighth floor after a 2 p.m. deadline for contractors to submit their proposals.
The contractors who bid on the demolition are:
• Pece of Mind Environmental Inc. of Orlando — $978,200
• D.H. Griffin Wrecking Company of Plant City — $1.074 million
• Cross Construction Services Inc. of Lutz — $1.248 million
• Environmental Holdings Group LLC of Tampa — $1.57 million
• Howard Jimmie LLC of Clearwater — $1.17 million
• National Salvage and Service Corp. of Bloomington, Indiana — $1.984 million
• J.B. Coxwell Contracting Inc. of Jacksonville — $2.776 million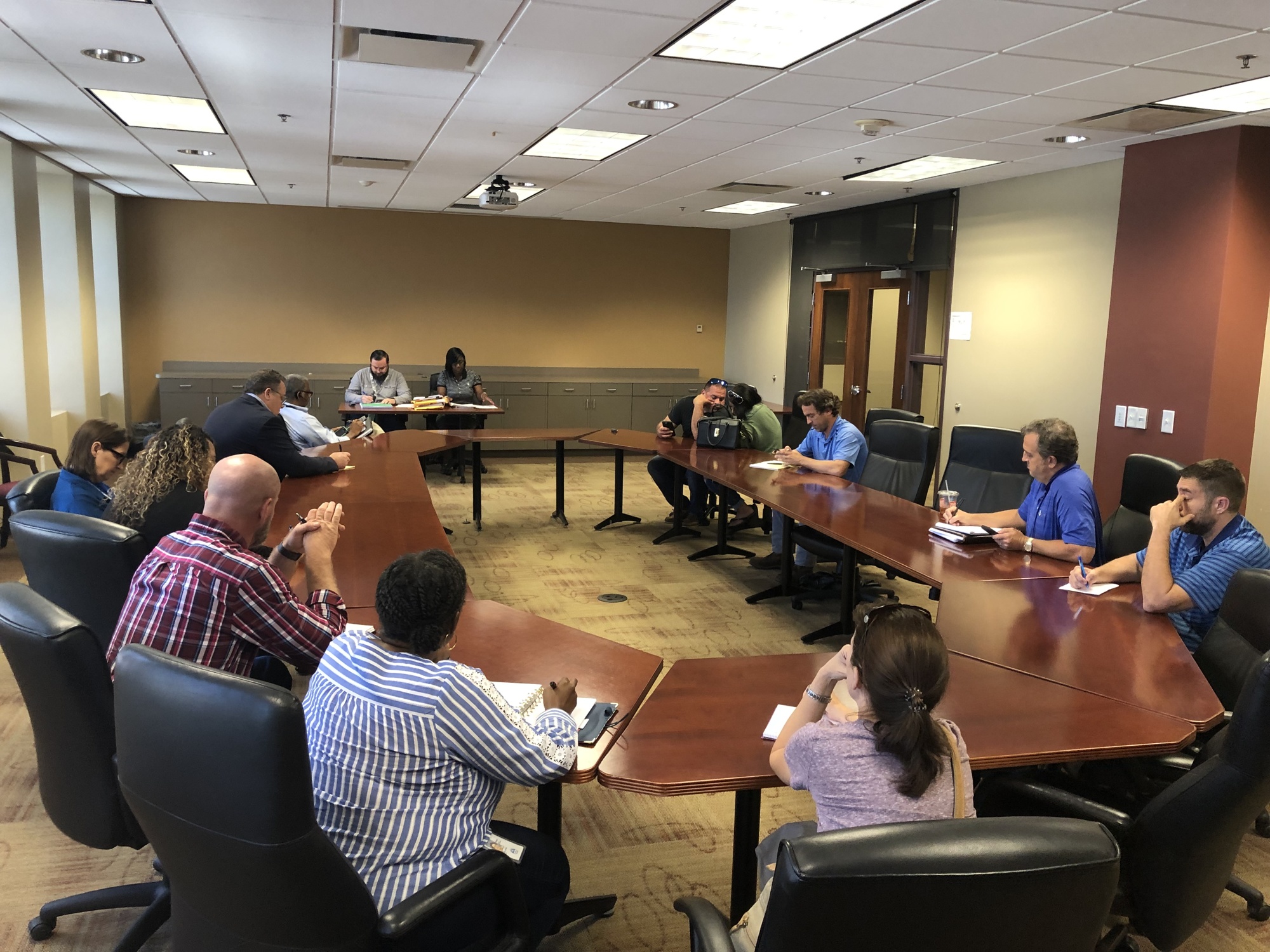 Legislation enacted in March by the city council to purchase the building from Sleiman Enterprises subsidiary Jacksonville Landing LLC, allotted $1.5 million to demolish the downtown riverfront shopping mall.
Friday's low-bidder, Pece of Mind, did not submit a list of licensed subcontractors as the city's official bid requirements state. According to bid information read by city Procurement Analyst Marylin Laidler, the other contractors all meet the city's base bid requirements.
No decisions were made Friday and Laidler said the bids are subject to further evaluation by the city.
City code gives officials 30 days before a full cost breakdown of the bids are released to the public; however, the city could come to a tentative decision sooner.
Two tenants remain at the Landing: BBVA Bank, which has yet to reach a lease buyout agreement with the city, and Hooters Restaurant, which has an Oct. 29 deadline to vacate.
City officials are considering a phased demotion so work can begin before the bank moves out.