Downtown workforce housing developer Vestcor Companies has competition for the purchase and development rights of eight city-owned parcels in LaVilla.
Johnson Commons LLC submitted a letter of intent Monday to the Downtown Investment Authority to purchase the property on West Adams, Johnson, Lee and West Forsyth streets for $100,000 and build a mixed-use development.
Johnson Commons is a joint venture of JWB Real Estate Capital LLC and Corner Lot Development LLC.
JWB is led by President Alex Sifakis and Corner Lot by CEO Andy Allen.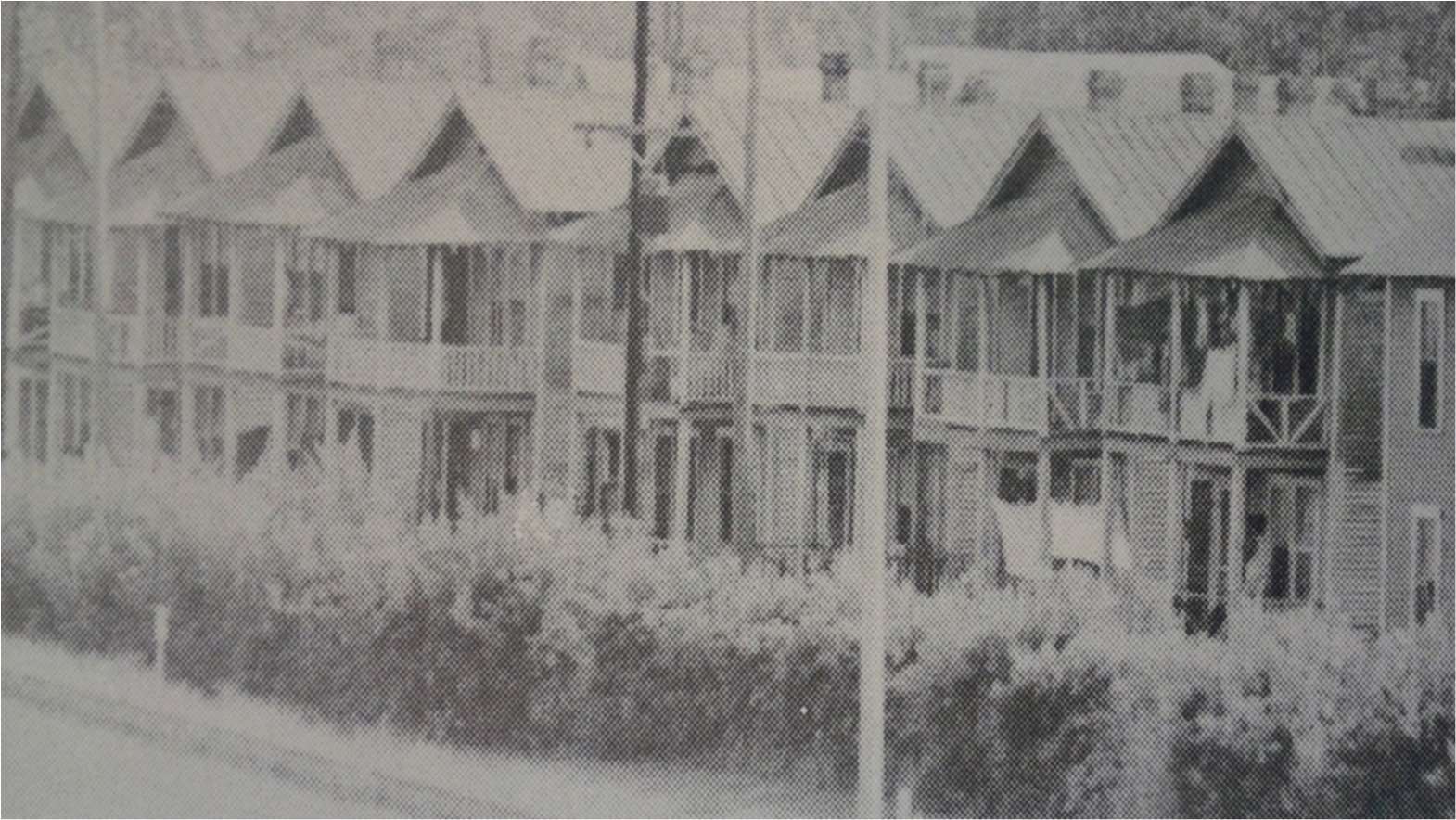 Plans for the three-story Johnson Commons call for 98 for-sale townhomes in 19 building blocks with one-car garages and "a minimum" of 9,500 square feet of retail space.
The 1,430-square-foot townhomes would sell for $250,250. The square footage does not include garages or balconies.
Sifakis said approximately 75 of the townhomes would take design cues from shotgun homes built in the historic black neighborhood between the 1860s and early 1900s.
According to the letter, 3,500 square feet of two-story retail space along Lee Street would be built immediately while the other 6,000 square feet designated ground-floor retail on Lee and Forsyth streets would be built within seven years, dependent on market conditions.
In the interim, the developer will use the space as temporary parking and green space, "activated by public art and landscaping." The plan calls for a 5-foot wall to block the parking from street view.
Vestcor submitted its proposal for 70 for-sale townhomes to the Downtown Investment Authority in May. It does not include retail and focuses on one- and two-bedroom townhomes for $250,000.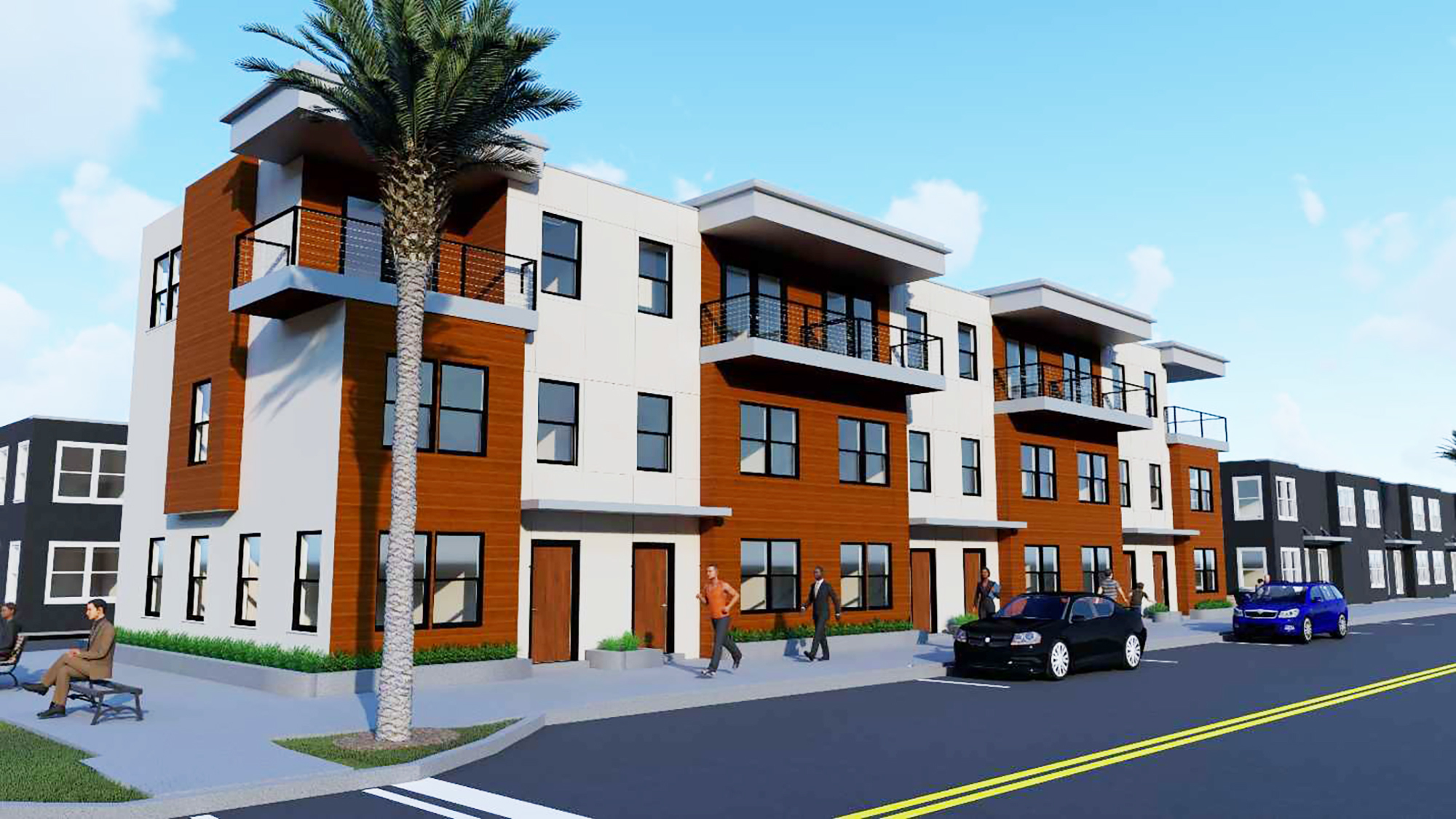 Both Johnson Commons and Vestcor have pledged to pay the city 50% of the sales price of any townhome unit that sells for more than the stated sales price.
City code requires the DIA to issue a 30-day notice soliciting counteroffers when it receives an unsolicited bid for a property like the Vestcor proposal. The deadline was noon Monday.
The authority is scheduled to take action on a LaVilla property disposition notice at its 2 p.m. board meeting Wednesday in the Lynwood Roberts Room of City Hall.
Johnson Commons also would preserve the original site of the Harlem Renaissance-era composer James Weldon Johnson's childhood home as a park.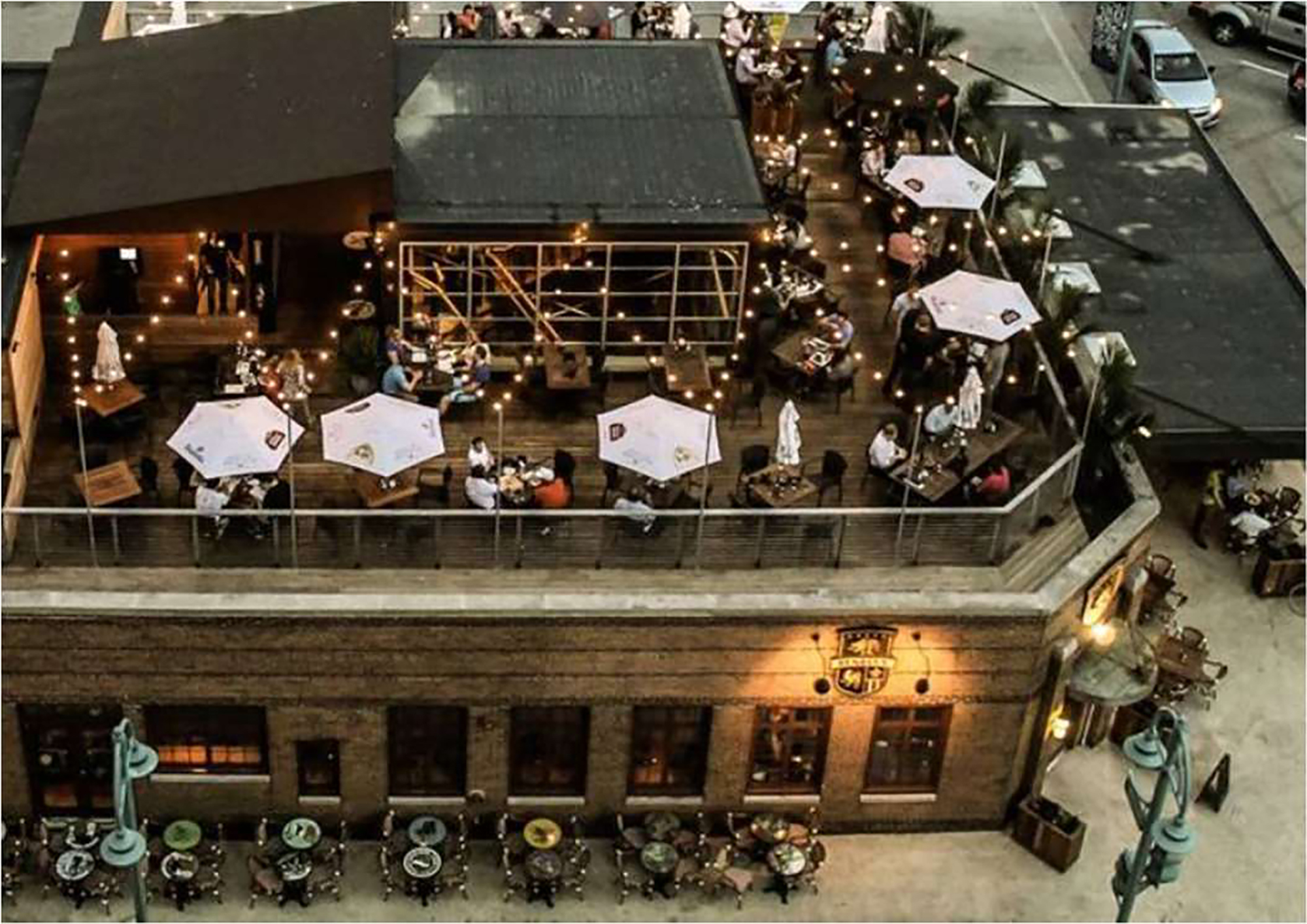 Johnson Commons would invest $150,000 in improvements to Lift Ev'ry Voice and Sing Park and incorporate the Johnson site into public space. The city would retain ownership of the park space.
Vestcor's offer donates $100,000 to Lift Ev'ry Voice and Sing.
Johnson Commons would align with the LaVilla Neighborhood Redevelopment Strategy by creating a 15-foot right of way along Lee Street to create the LaVilla Heritage Trail and amenities along the Lee Street corridor.
The retail space would be positioned along Lift Ev'ry Voice and Sing Park, with plans for outdoor seating overlooking the green space.
"If it is to become a centerpiece of the neighborhood and a true tourist draw, the trail should be active with retail along as much of its length as possible," the proposal states.
"The current traffic flow along with infill development and retail spaces will help form a retail corridor along Forsyth Street for LaVilla."