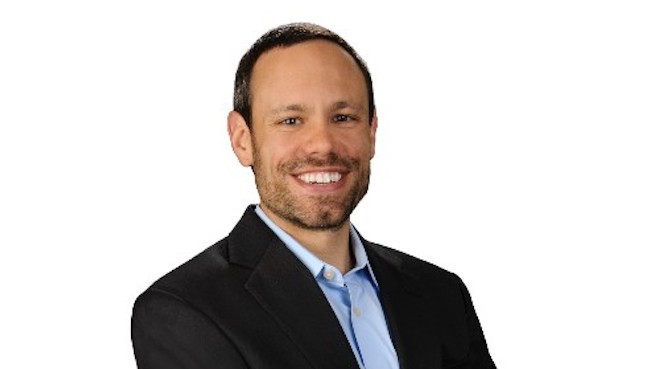 If your day-to-day routine is similar to mine, you are not searching for another commitment.
On a typical day, the email inbox is clean and unexpected crises are handled by around noon, before it is finally time to settle into the day's "real" work.  
Then a calendar reminder for a Jacksonville Bar Association Finance, Intellectual Property & Technology Law Committee meeting pops up on the screen.
There are two options: Dismiss the reminder and carry on as planned, or put the "real" work on hold and head out of the office for the meeting.  
I admit that I have chosen the first option many times. It's my initial reaction and easy to justify.
How could I have known when I signed up for this meeting a couple of weeks ago what today would be like?  
The next time this happens to you, consider going with the second option instead of having lunch at the office.
There are reasons why attending one of our quarterly meetings will be worth your time and effort.   
Our membership comprises a diverse group of practitioners who handle copyright, patent, trademark and trade secret matters.
Some focus their practice on particular types of intellectual property. Some litigate IP issues, while others limit their practice to transactional matters such as prosecution, licensing and diligence.
Our membership includes in-house counsel and attorneys who practice with law firms of various sizes. No matter your current role or practice area, you are likely to find a like-minded professional in our group.   
Has anyone sought your advice about an original idea? They usually want to know the next steps for obtaining IP protection. Although you took a survey course in law school and have watched "Shark Tank," you probably don't really understand what types of IP protection are appropriate.
Attending our committee meetings may help you in this scenario, and after a few meetings, you may feel more comfortable fielding those questions.
Plus, since you've now connected with some interesting IP professionals, you will know who to call for assistance.
Our meetings can provide a nice break from the daily grind. We usually review the current state of IP over lunch. Some meetings are more formal than others, but there usually is an interesting topic or two for discussion. 
The U.S. Supreme Court decides cases that impact IP, and our committee meetings provide a good opportunity to review them. The cases often have interesting factual backgrounds, which can make the discussion more enjoyable.
For example, recent cases have involved a trademark application for a disparaging name, a copyright for cheerleader uniform design and the secret sale of an invention.
And the practice area is in a growth trend.
On June 19, 2018, the U.S. Patent and Trademark Office issued U.S. Patent No. 10,000,000. The rate of patent issuance has increased exponentially with the six-, seven-, eight-, and nine-millionth patents issued in 1999, 2006, 2011 and 2015, respectively.
I hope to see you at our next meeting.