Kyle Passkiewicz and Pat Flynn are putting their reputations and names on the line.
They are offering a homebuying service that many companies have available, but they are going about it differently.
Instead of placing snipe signs on street corners that promise homeowners boatloads of cash for their property like some competitors do, the two young Jacksonville entrepreneurs are adding a personal touch. 
Their names and photos are included on advertisements for their new company, YellowBird Home Buyers.
The duo, along with a crew of several staffers, kicked off their new venture by hosting a launch party in early January at Manifest Distilling in Downtown Jacksonville.
Even though Passkiewicz has been buying and selling properties in the region for more than 15 years, YellowBird is a new business plan that includes a big marketing campaign and budget, along with a monthly educational meet-and-greet component called "Connect" for those interested in asking real estate-related questions of the two owners.
The two want their customers to know who they are dealing with, unlike some businesses that aren't as transparent.
"We're putting our name and faces on everything we're doing," Flynn said. "We're not hiding behind a mysterious company."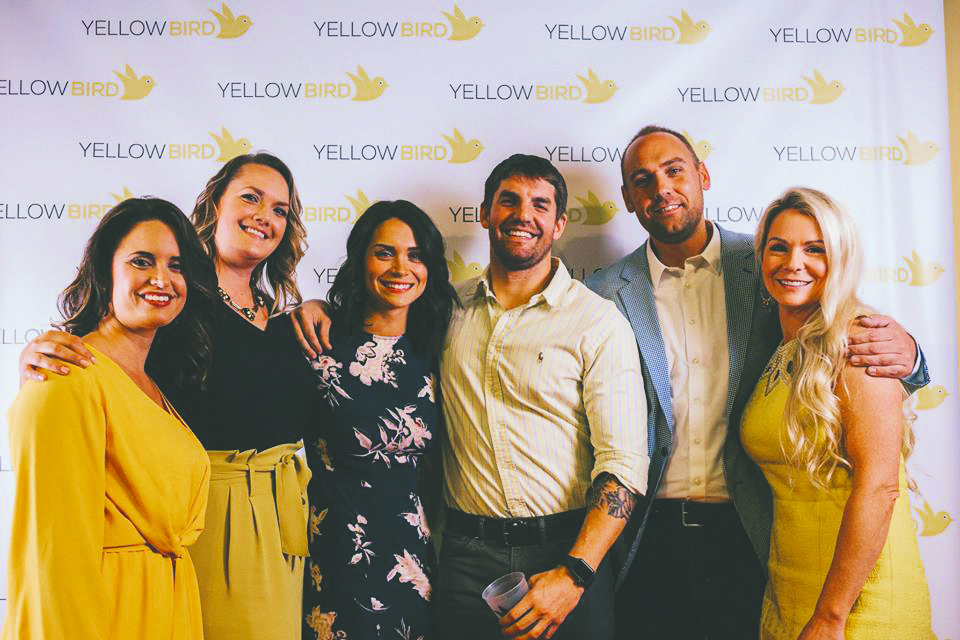 Passkiewicz, 34, became involved in real estate wholesaling locally after graduating from the University of Florida in 2006.
When the housing market crashed not long after he completed college, he said he attacked the market and started buying inventory while everyone else was running away.
With Andy Allen, he founded Corner Lot Properties, a Jacksonville-based real estate investment firm that focused on distressed properties.
Allen went on to start Corner Lot Development Group, while Passkiewicz flipped houses and helped facilitate hedge funds.
Passkiewicz connected with Flynn a little more than a year ago, teaching the 31-year-old how to purchase, renovate, market and sell homes. They formed a partnership and decided to start the business.
These days, the pair said they buy an average of 30 homes every month, from dilapidated properties to multimillion-dollar estates. While a majority of their business is buying, renovating and selling, the two said they also keep a small inventory as rental properties.
"Our mission is to create a painless home-selling experience for our sellers while keeping that small business feel, focusing on our reputation of kindness and understanding over the bottom dollar," their website states. 
In addition to their core business, YellowBird also hopes to educate others, even if those people aren't clients. They don't charge a fee to attend their "Connect" meetings, which kicked off in February.