May 1 – Law Day – was codified by Congress in 1961 as an annual celebration of the rule of law.
For the American Bar Association, it's the focus of an annual national civics education program based on liberties provided by the U.S. Constitution and the Bill of Rights.
It's much more than one day of the year for the Jacksonville Bar Association.
"Although it is referred to as Law Day, it is really a month full of community service events designed to foster camaraderie in the legal profession while giving something back to the community," said Kelli Lueckert, JBA Law Week Committee chair.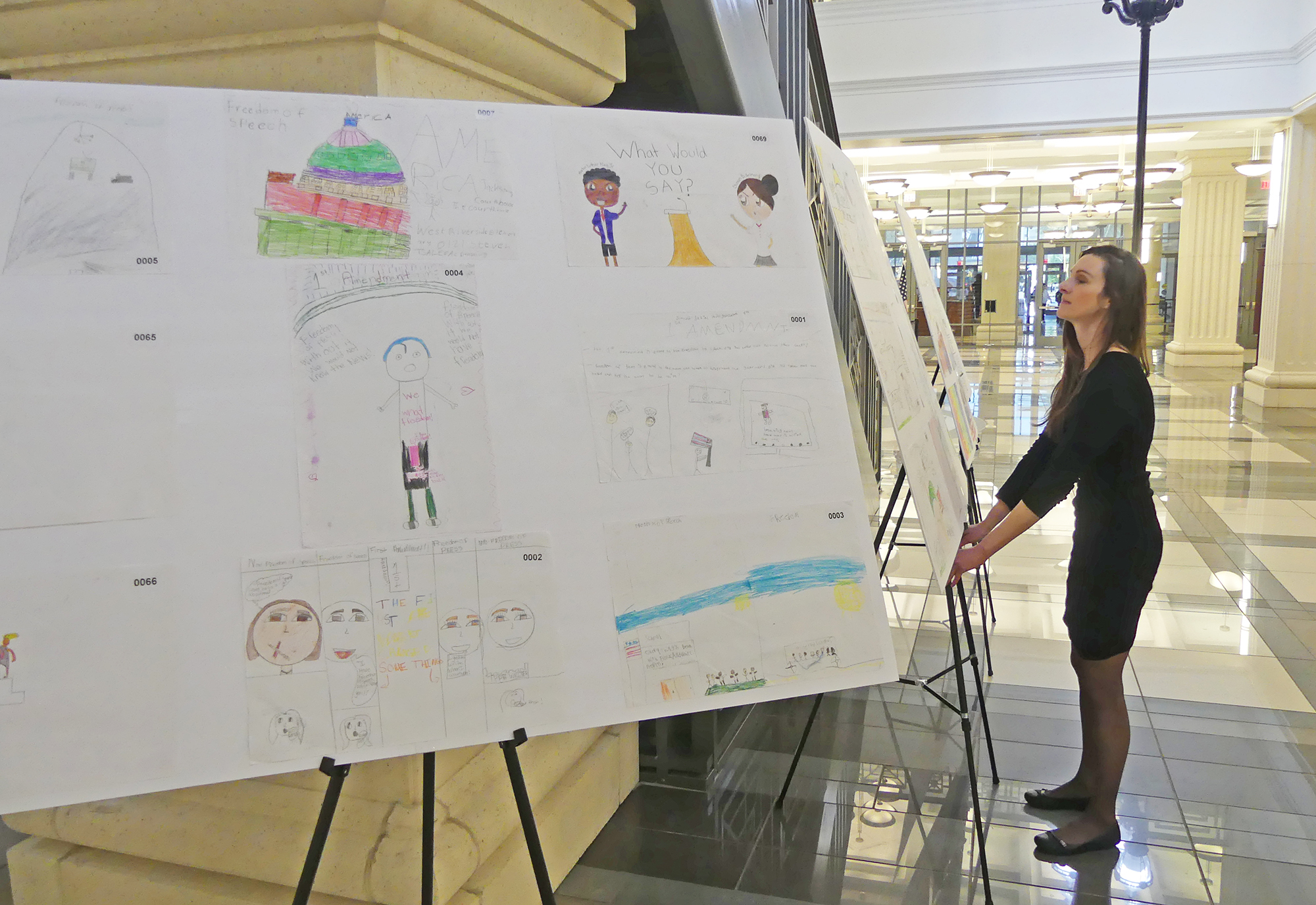 Planning began in January for the events leading up to the association's annual Law Day meeting today at the Hyatt Regency Jacksonville Riverfront.
Also on the agenda, the JBA board of governors for the 2019-20 Bar year will be elected and the annual Jacksonville Daily Record Lawyer of the Year award and the Liberty Bell award will be presented.
The Law Day Committee's activities began when members visited West Riverside Elementary School to talk to students about what free speech and a free press mean to a free society.
The students created posters that were displayed in the atrium at the Duval County Courthouse. The public voted for their favorites and the students who created the most popular posters will receive prizes from the committee.
The committee also worked with law firms to collect art supplies that will be donated to the school.
Citizenship is another theme for the committee each year.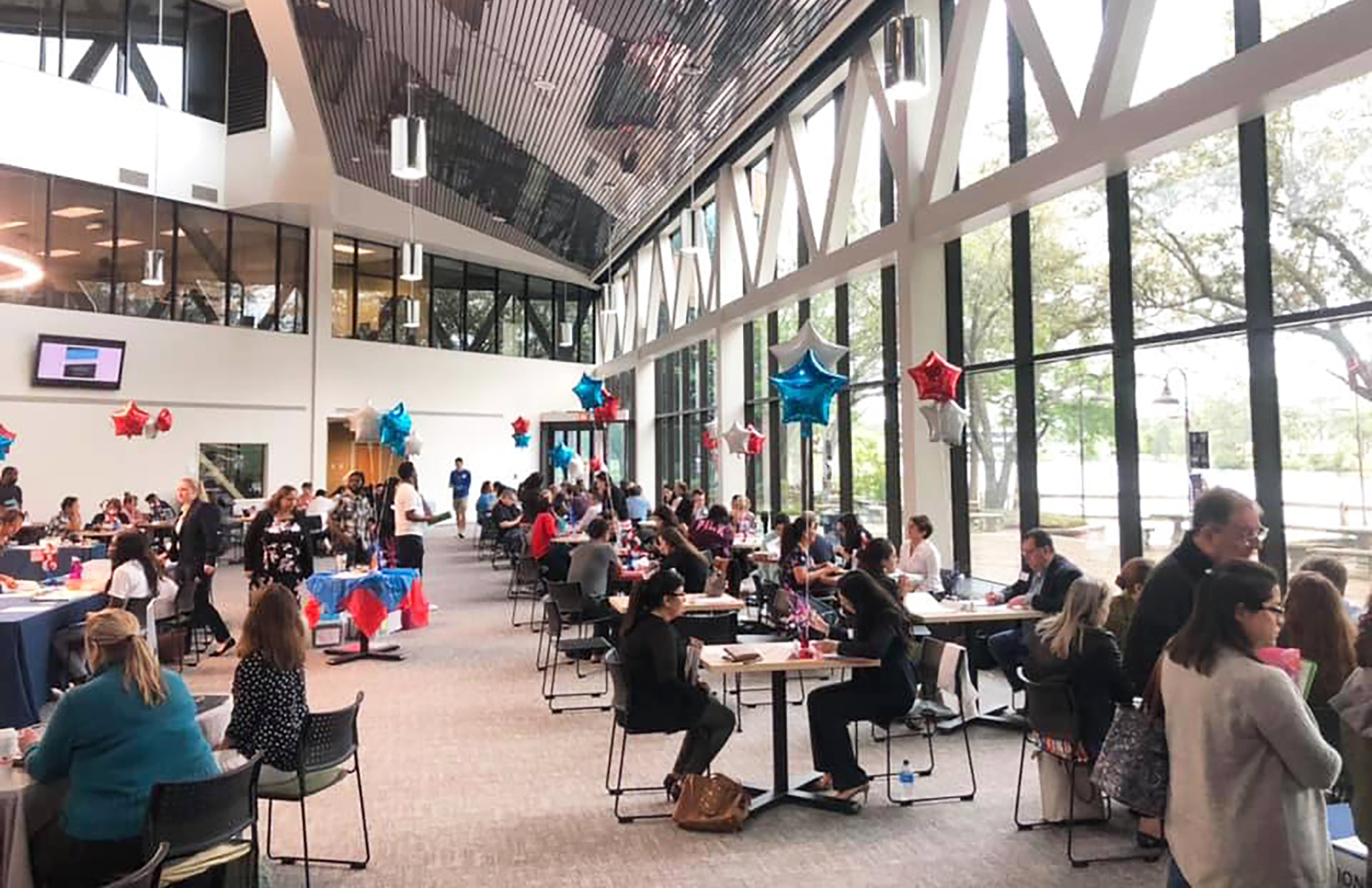 On March 30, more than 100 attorneys and other volunteers met legal permanent residents at Florida Coastal School of Law and helped the prospective U.S. citizens complete their naturalization documents.
On April 18 at the Bryan Simpson U.S. Courthouse, 50 people from 30 countries became U.S. citizens at the annual Law Day naturalization ceremony.
Three nonprofits are the beneficiaries of Law Week this year.
Law firms collected toiletries that will be donated for clients of Downtown Ecumenical Services.
The Edwards & Ragatz law firm hosted a gathering Thursday evening at their offices to benefit Jacksonville Area Legal Aid and its mission to provide free civil legal services to low-income people in Northeast Florida.
"Donations are still coming in and it appears fundraising efforts will surpass $10,000," said Dennis Harrison, JALA chief development officer.
The committee's work this year culminated Tuesday evening when its members hosted "Rendezvous on the Rooftop" at Intuition Ale Works, a party and raffle to benefit Dreams Come True.
Proceeds will help a child with a life-threatening illness.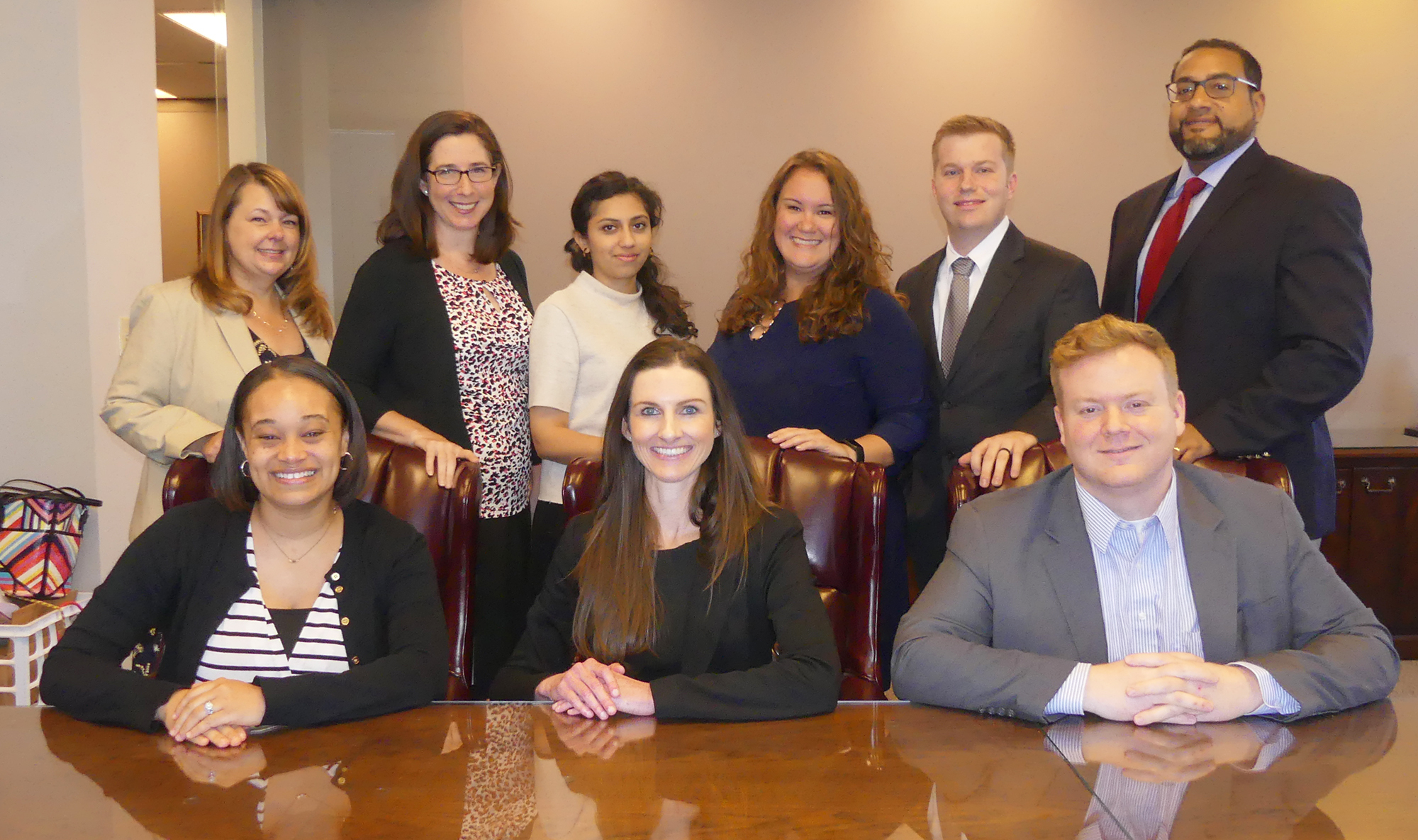 The 2019 Law Week Committee
The Jacksonville Bar Association 2019 Law Week Committee. Story, more photos from Law Week events, Page 12A
Front row, from left:
Kimberly Woods, chair of the Rendezvous on the Rooftop Subcommittee.
Kelli Lueckert, Law Week Committee chair.
Tony Constantini, chair of the Poster Contest Subcommittee. 
Back row, from left:
Missy Davenport, chair of Citizenship Day.
Mary Margaret Giannini, chair of Art Supply & Toiletries Drive and the Bar Bulletin Article for Law Week Committee.
Rahma Sultan, committee member.
Cyndy Trimmer, committee member.
Ryan Treulieb, chair of Art Supply and Toiletries Drive.
David Thompson, chair of Art Supply and Toiletries Drive.
Law Week Committee members not shown:
Vice Chair Chelsea Harris, Fraz Ahmed, Jessica Byrne, Amber Donley, Bruce Duggar, Ashlea Edwards, Giselle Girones, Ingrid Osborn, Vincent Pulignano and Alex Travis.