March traditionally is a month for relaxation, catching up on sleep and beach or pool time for law students in Florida, but two groups chose to spend their time providing much-needed services to the community.
Here in the 4th Judicial Circuit, students from the University of Florida and Florida Coastal School of Law used their time off from school to assist low-income seniors by creating advance directive documents.
The Advance Directives Project of Jacksonville Area Legal Aid included a day of orientation and training when the students created documents for each other under the supervision of an attorney.
They then had the opportunity to create the same documents for the seniors: durable power of attorney, designation of health care surrogate, living will and designation of preneed guardian.
Joined by notary publics and volunteer attorneys, the students served senior adults at four HUD residential facilities: Pablo Towers, Riverside Park Apartments, Riverside Presbyterian House and Mount Carmel Gardens.
At an event at Three Rivers Legal Services, Andrea Spencer, ElderSource director of communications, provided training for the students regarding the challenges and issues faced by senior citizens along with information about the resources that are available in our community.
The attorneys who provided training and supervision included  Rick Stockton, Pat Vail, Gregory Redmon, Rick Britton and Debbie Lee-Clark.
Law students from the University of Florida Levin College of Law who participated were Nikole Miller, Jacqueline Gardner, Sterling Mart, Kendall Ryant, Sophia Serrao and Amber Zeuner.
Jennifer Payne, Jordan Enciso-Merrill, Isaac Lekwuwa, Ciara Henderson, and Marie McCarron represented Florida Coastal School of Law.  
During the spring break project, the law students exhibited professionalism and compassion and were eager to learn and to help. The experience allowed the students to understand that many members of our community lack the financial resources to access legal assistance. 
University of Florida student Nikole Miller summed up what she gained from participating in the project: "Each time I sat down with a client, my decision to be an attorney was reaffirmed. I came to law school to help the underrepresented populations that are often overlooked in our criminal and civil justice system. Organizations like Jacksonville Area Legal Aid and Three Rivers Legal Services change lives every day," she said.
Because of the collaboration of the law schools, community organizations and our legal services providers, dozens of our area's vulnerable and underserved received legal assistance and support.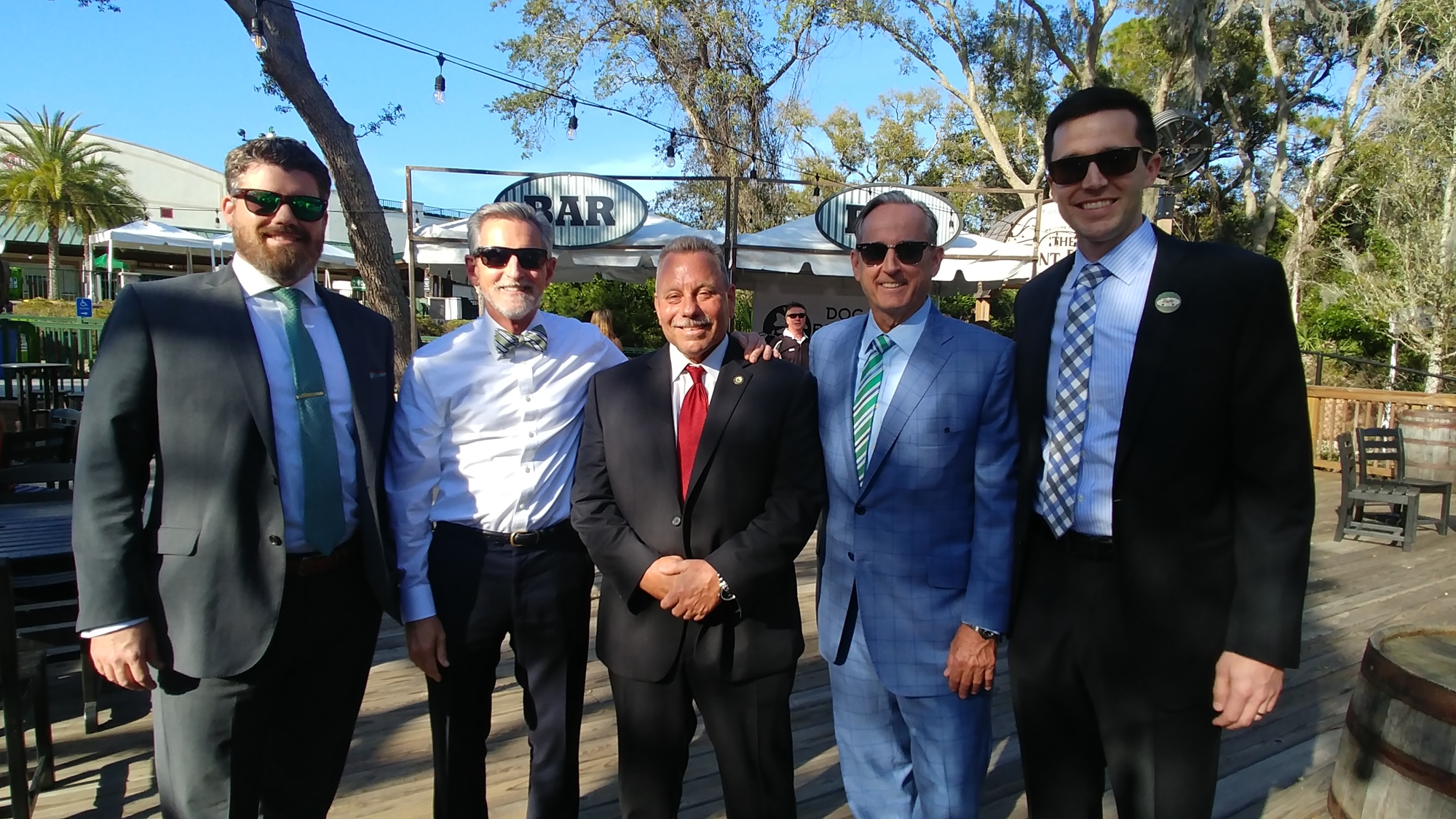 Canan Law raises funds for St. Johns County Legal Aid
On March 15, the 11th annual Canan Law St. Patrick's Day fundraiser for St. Johns County Legal Aid, an office of Jacksonville Area Legal Aid, was a success again this year.
The event raised nearly $10,000 that will help defray the cost of litigation, such as depositions, transcripts, document request costs, out of state service of process and other expenses.
St. Johns County Legal Aid assists the poor, disabled and elderly in St. Johns County with civil legal cases and provides free public legal education through Peoples' Law School lectures at the public library, the Council On Aging and other locations in the county.
Attorneys interested in pro bono opportunities in the 4th Judicial Circuit are encouraged to visit floridaprobonomatters.org. Attorneys also may learn of local clinic and one-day volunteer opportunities by emailing [email protected]