The Jacksonville Aviation Authority selected Jacksonville-based engineering firm Jacobs/RS&H Inc. to design its third concourse at Jacksonville International Airport.
In a news release Thursday, the JAA said it is negotiating a contract with the firm, which will require review by the authority's Awards Committee before final approval by JAA CEO Mark VanLoh.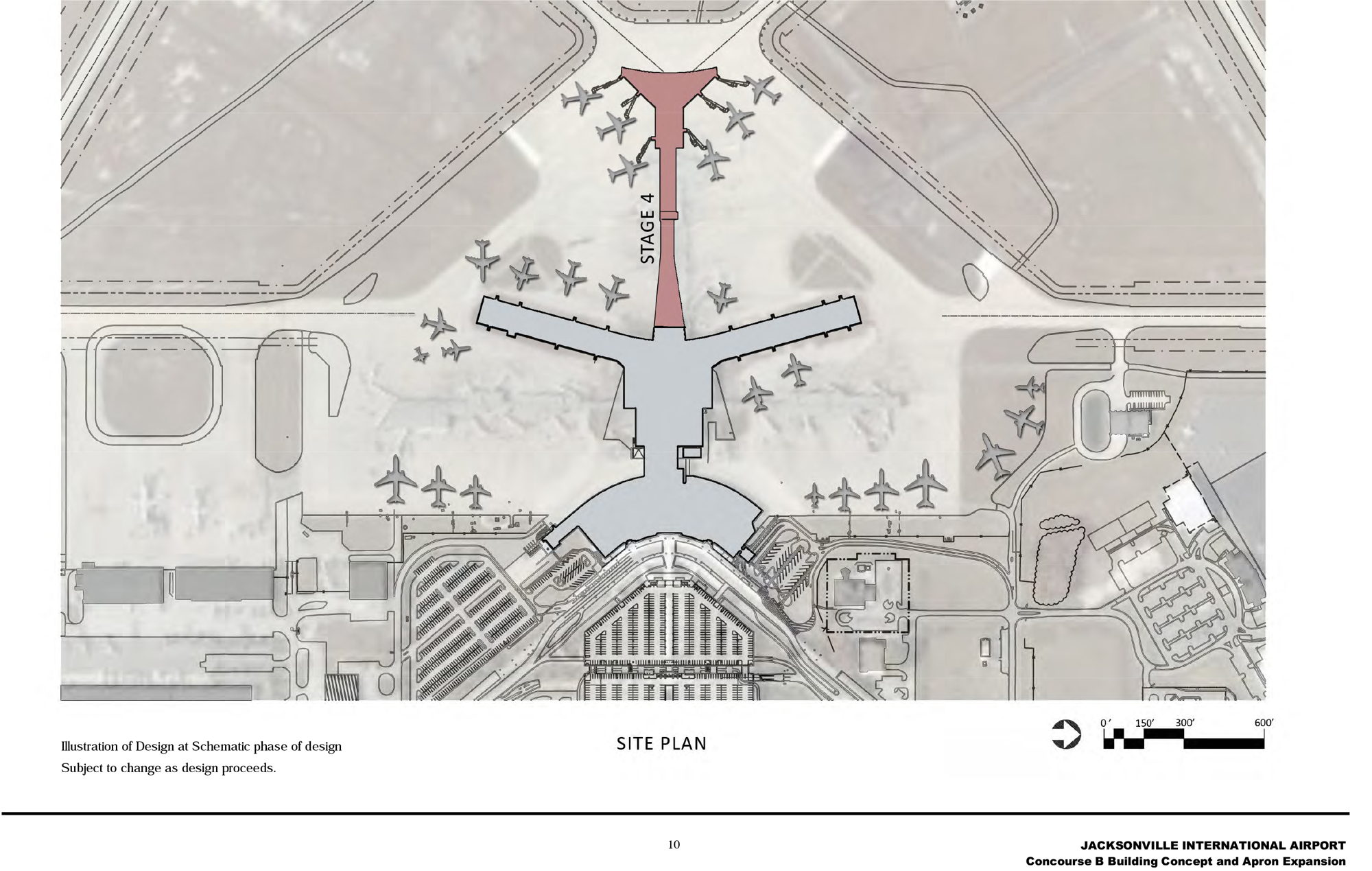 JAA Public Relations Manager Debbie Jones said the contract could be reviewed by the full JAA board, depending on the final cost. The JAA Awards Committee meets the fourth Monday of every month.
Selection of a construction manager for the estimated $200 million Concourse B project is expected within the next several weeks, the release said.
RS&H, founded in 1941, has more than 50 locations in 15 states and specializes in land and space infrastructure projects.
Plans for the concourse call for six gates. The first Concourse B was demolished in 2009 and Concourses A and C were rebuilt in 2008, leaving the airport with 20 gates.
JAA officials say they're adding the third concourse to "meet the growing demands of air travel into and out of Jacksonville."
According to the news release, March saw a record number of passengers flying through JAX, which was the 18th consecutive month of year-over-year growth.