Sunday's annual ceremony in Jacksonville Beach officially opening the Beaches for 2019 doubled as a christening for the Red Cross Volunteer Life Saving Corps' upgraded facility.
The Corps cheered more than $33,500 in upgrades to the building's locker room facilities completed April 26 with the help of the Northeast Florida Builders Association.
According to NEFBA President Sean Junker, the Corps asked the builders association's Builders Care nonprofit charitable arm two months ago for assistance with its outdated locker room facilities.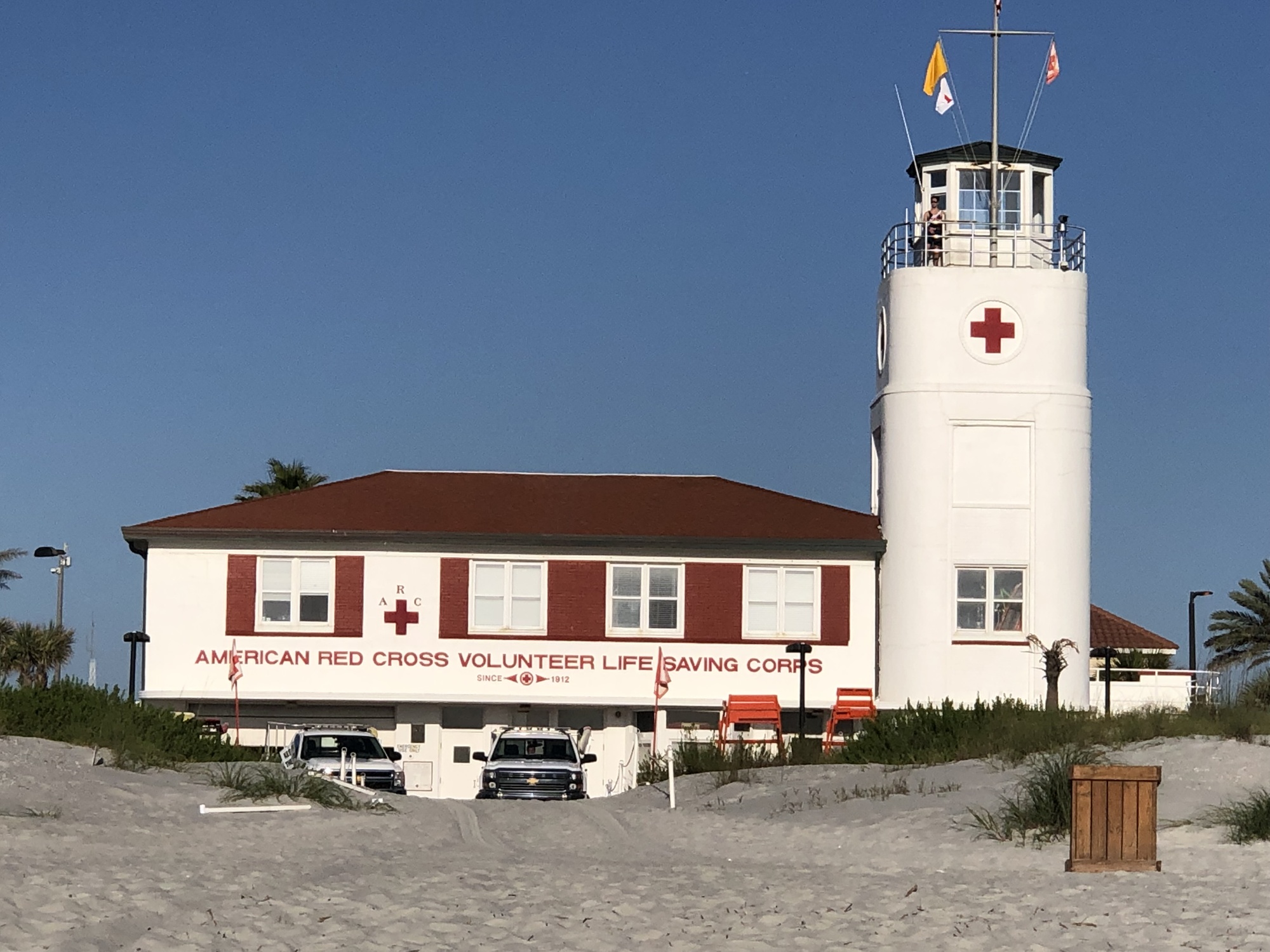 The Red Cross needed to increase the size of the women's locker room at its Jacksonville Beach facility because of the increasing number of female Corps members.
The building was constructed in 1948 and, according to Junker, it had been 20 years since the locker rooms were upgraded.
The plan this time was to remove and replace a wall, reducing the size of the men's locker room while increasing square footage in the women's facility.
Builders Care was founded in 2001 to provide affordable or no-cost construction services to the elderly, disabled and nonprofit organizations in northeast Florida.
The request didn't fall under the Builders Care residential framework, but Junker, president and CEO of Providence Homes, and B&G Plumbing Co. co-founder Gene Rover thought it would be a good project for NEFBA members.
"We were listening to those guys and it really just kind of touched us as we learned about what these young men and women do to protect our beaches," Junker said.
Junker and Rover rallied NEFBA members for materials and labor for the project.
Lifeguard volunteers took on the initial demolition April 13-14. The group of NEFBA volunteer companies then came for the new construction.
Ten NEFBA member companies participated in the improvement project, including providing electrical, plumbing, HVAC, tile, framing, drywall and painting services.
After the NEFBA donation, the Life Saving Corps paid only $3,877, or 15% of the total retail cost of the improvements.
Rover said the Corps' total project budget was $7,500 and it will be able to invest the remaining funds in further Red Cross building upgrades.
"These guys stepped up to the plate, used our skill set to reduce prices of materials and labor and pass that along to them for significant savings," Junker said.
Rover added, "These (Corps) kids do so much for this city that people don't have a clue. Their board is constantly out fundraising. It was just the right time."