Fionn MacCool's Irish Pub and Restaurant will close at the end of business Saturday at The Jacksonville Landing.
The city of Jacksonville will pay Fionn MacCool's and Hooters restaurant $853,333 for lease termination agreements as the two remaining restaurants at the Downtown Riverfront marketplace.
Documents released by the Office of General Counsel show Hooters restaurant will receive a $303,333.31 buyout from the city and will vacate the property no later than Oct. 29.
Fionn MacCool's Irish Pub and Restaurant accepted a $550,000 lease termination agreement April 29, according to the documents, and agreed to leave the Landing no later than June. 30.
Fionn MacCool's General Manager Paul Glaser said Friday the restaurant will cease operations at the end of business Saturday. The restaurant announced last week on its official Facebook page the restaurant and pub will host a Landing farewell party Friday and Saturday.
Glaser said Friday the "final blowout" will be bittersweet.
"There are a lot of sad people," he said.
A third anchor tenant, BBVA Compass bank, has not reached a buyout agreement with the city, according to city Assistant General Counsel Craig Feiser.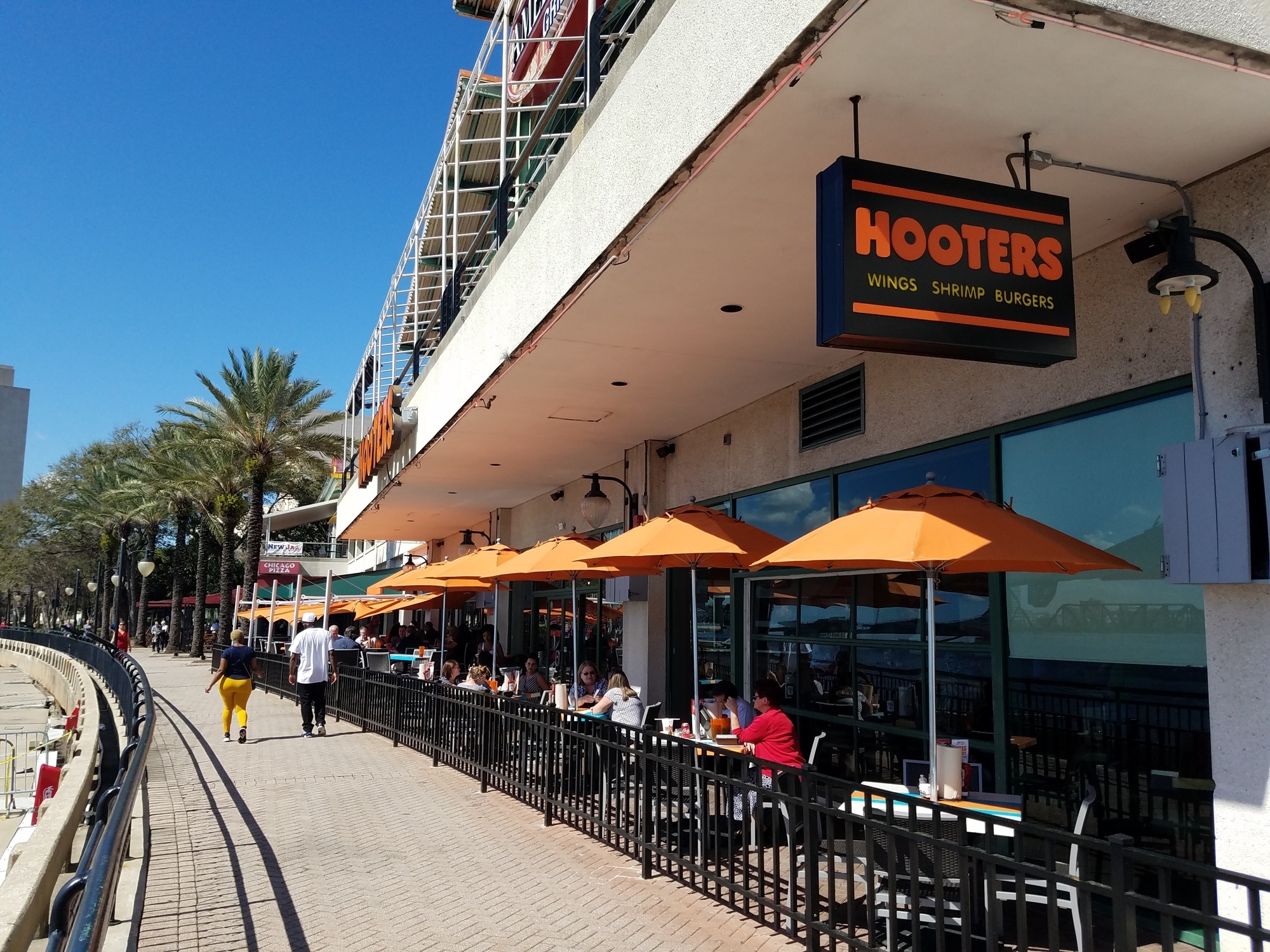 Mayor Lenny Curry wants the property demolished in favor of public greenspace and unspecified mixed-use development.
City Council also authorized $1.5 million for demolition expenses.
Curry's Chief of Staff Brian Hughes said the city's Department of Public Works could release a request for proposals for the demolition work within eight to 10 weeks.
A March estimate of the Fionn MacCool's and Hooters buyout prior to the city taking ownership and before legal negotiations began with the businesses, put the cost for the city at $590,000.
The other 24 tenants with short-term leases were given a 30-day notice on May 1 to vacate.
That was the day the city took ownership of the Landing in a $15 million legal settlement with former Landing owner Jacksonville Landing Investments LLC, a subsidiary of Sleiman Enterprises Inc.
Council set aside $1.5 million for tenant buyouts and relocation assistance. It's not clear how the remaining $646,667 will be used.
Hughes said the city has met its legal obligations with the short term leaseholders.
However, city Real Estate Division Chief Renee Hunter has requested tenants compile a list of relocation-related expenses and submit it to the city.
Hughes and several tenants have confirmed the city has made no financial promises to the tenants as some struggle to find affordable space to relocate.