Rayonier Advanced Materials Inc. last week reported an unexpected first-quarter loss, sending its stock plummeting.
The Jacksonville-based maker of cellulose specialties products recorded a net loss of $22 million, or 52 cents a share, with sales falling 7% to $483 million.
Rayonier AM blamed several factors for the loss, including "unforeseen boiler issues" that caused "downtime" at a plant in Canada and wet weather in the Southeast U.S., which raised hardwood costs for its plant in Jesup, Georgia.
It also said weakness in lumber, pulp and paperboard markets affected results.
In the company's quarterly conference call with analysts, CEO Paul Boynton said the first-quarter results were not "reflective of the earnings potential" of the company.
"We fully understand and are disappointed in the first-quarter operational and raw material input cost issues in our high purity business and have implemented plans to address them," he said.
"We remain committed to executing on our strategy to drive growth and stockholder value to realize the full earnings potential of this business."
Rayonier AM's stock fell $4.70 to $9.25 last Thursday after the earnings report, its lowest level in more than three years.
The first quarter was the latest in a string of disappointing earnings reports from the company since it split up with forest products and real estate company Rayonier Inc. in 2014.
D.A. Davidson analyst Steven Chercover said in a research note Friday that it will be difficult for Rayonier AM to rebuild confidence on Wall Street.
"The stock was a show-me story before, and is even more so now," he said.
However, Chercover is maintaining a "buy" rating on the stock, while lowering his price target by $8 to $18.
The rating is "based on cautious optimism for stabilization in the high purity cellulose segment over the second half of 2019 and thereafter, which we believe will be the ultimate driver of value," he said.
Chip Dillon of Vertical Research Partners also maintained his "buy" rating but lowered his price target by $5 to $13.
"Had the shares also not lost one-third of their value yesterday, we may have considered a downgrade in our investment rating," Dillon said in his Friday research note.
"However, the fact of the matter is that Rayonier AM's stock is now at $9.25 – the lowest level since early 2016 – offering a favorable risk reward and baking in substantial bad news, in our view."
RBC Capital Markets analyst Paul Quinn reiterated his "outperform" rating while lowering his price target by $3 to $15.
Quinn said in his note he expects the first-quarter problems to be "largely one-time issues."
Although the analysts remained optimistic about a rebound, Rayonier AM's stock continued to fall, reaching a low of $8.25 Monday.
Another Baker joins FRP management
Another Baker was promoted last week to upper management at FRP Holdings Inc.
John Baker III, the 34-year-old son of CEO John Baker II, was appointed chief financial officer of the Jacksonville-based real estate development company.
He succeeds John Milton, who is remaining with FRP as executive vice president, secretary and general counsel.
"John has trained under John Milton for the last three years and is well prepared to take on this new role," Baker II said during FRP's quarterly conference call last week.
FRP is a company spun off from operations of construction materials company Florida Rock Industries Inc., which was formed about 90 years ago by Baker II's father, Thompson. The Baker family maintains a controlling interest in FRP's stock.
Florida Rock was sold to Vulcan Materials Co. in 2007.
A year ago, FRP sold off most of its operating properties, giving it about $250 million in proceeds to invest in other projects. However, it has not spent much of that cash so far.
"We've reviewed several projects which we have declined and continue to look at others. At the risk of repeating myself, we will be very cautious in any major redeployment," Baker II said.
"We believe that asset prices are very high, perhaps even at a peak and we only will engage where we see above average risk-adjusted returns," he said.
Baker said FRP is not considering distributing the proceeds as a dividend to shareholders.
"At this point in the real estate cycle, I would prefer not to begin a dividend program that locks us into regular and hopefully increasing payouts," he said.
FRP reported net income of $1.9 million, or 19 cents a share, in the first quarter.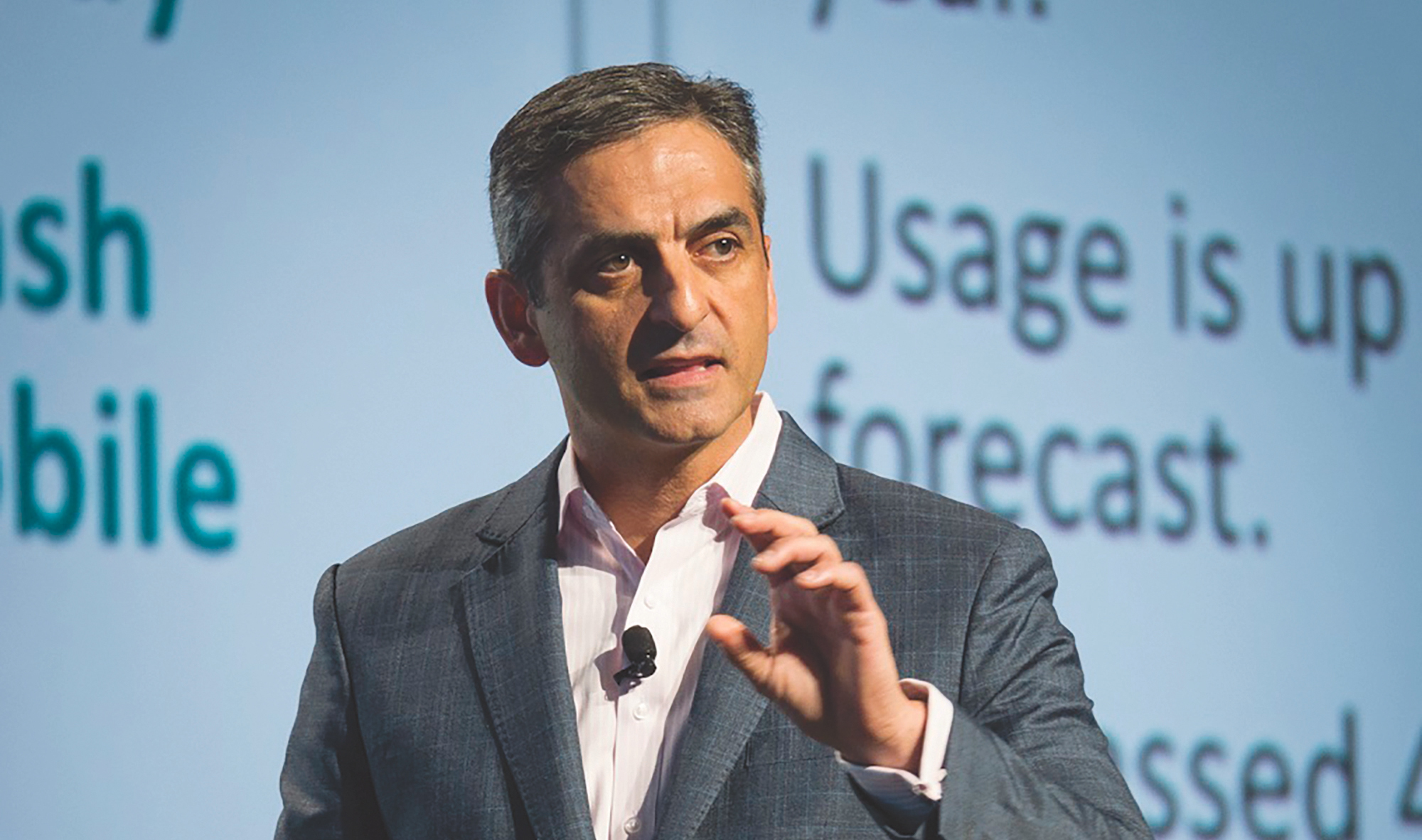 Jabbour continues running 2 companies
After an investment group led by Cannae Holdings Inc. acquired business data firm Dun & Bradstreet in February, Black Knight Inc. CEO Anthony Jabbour took on the additional role of CEO of Dun & Bradstreet.
Investment company Cannae and mortgage technology firm Black Knight were spun off from Jacksonville-based title insurance company Fidelity National Financial Inc., and Black Knight is one of the partners in the Dun & Bradstreet deal.
During Cannae's quarterly conference call last week, Chairman Bill Foley (who also is chairman of Fidelity and Black Knight) was asked if Jabbour's dual role is permanent and to assess his ability to perform both jobs.
"Well, I don't want to say anything is ever permanent permanent. But Anthony is able to incorporate his duties at both companies fairly easily," Foley said.
He said Jabbour has capable executives under him at both Black Knight and Dun & Bradstreet handling operational duties at those companies.
"If you could think about it, Anthony is kind of Mr. Outside in both companies. He's the guy that's going out and making sales calls and talking about how to cross-sell Black Knight and Dun & Bradstreet products, how to improve the sales process," Foley said.
"I'm keeping an eye on him to make sure he doesn't get overloaded. He's got a lot of capacity, and I'm really happy with the job he's doing to date."
Shareholders OK Ameris deal
Shareholders of Ameris Bancorp and Fidelity Southern Corp. overwhelmingly approved their proposed merger at special meetings last week.
Ameris, which has its executive offices in Jacksonville, said 98.4% of its stockholders voting approved the deal. Atlanta-based Fidelity Southern said 99.3% of votes were in favor.
The deal is expected to close next month.
Drone Aviation lands new contracts
Drone Aviation Holding Corp. reported revenue of just $7,450 in the first quarter.
However, the Jacksonville-based company, which produces tethered aerial monitoring and communications platforms, said in a news release last week it received a contract valued at more than $1.1 million from a U.S. Army customer. That follows a $3.8 million U.S. government contract announced in January.
Drone Aviation said deliveries under these contracts are expected to begin in the third quarter and continue through the end of this year.
The company had a net loss of $1.1 million, or 4 cents a share, in the first quarter.
Marker still has enough cash
Marker Therapeutics Inc. last week reported a first-quarter net loss of $5.3 million, or 12 cents a share.
The company that is developing cancer therapies had no revenue, but it had $57.7 million in cash on its balance sheet at the end of the quarter and said it has enough cash to fund operations "into late 2020."
Marker, formerly known as TapImmune, moved its headquarters from Jacksonville to Houston during the first quarter.