RH appears closer to nailing down a location at St. Johns Town Center.
If it's anything like RH's other Florida stores or its newest location in Minneapolis, it will offer a rooftop park that could include a restaurant and wine bar.
Engineering firm England-Thims & Miller Inc. filed civil plans with the city Friday for development of a store for the California-based retailer.
The company, which changed its name from Restoration Hardware in 2017, describes itself as a curator of design, taste and style in the luxury lifestyle market.
It sells furniture, lighting, textiles, rugs, bath ware, décor and outdoor items, as well as baby, child and teen products.
The Jacksonville plans show RH proposes to occupy a 42,759-square-foot building on 3.77 acres at St. Johns Town Center east of the shops that include Tesla, Apple and Urban Outfitters.
A JEA service availability letter in August says a multistory RH is planned east of Village Shops Way, north of Big Island Drive. The site is south of Dick's Sporting Goods.
The plans were prepared for St. Johns Town Center LLC, which is part of retail developer and owner Simon Property Group Inc. of Indianapolis, Indiana. Simon is St. Johns Town Center's landlord.
RH is designed in the proposed fourth phase of St. Johns Town Center, which opened 15 years ago at northwest Butler Boulevard and Interstate 295. 
RH has been looking at Jacksonville for a smaller store, so that raises a question whether it would use the entire proposed building or other tenants also would lease there.
Plans indicate the Jacksonville building is for a single tenant, however.
In December, RH's CEO mentioned Jacksonville as a "target secondary market" for a new concept of smaller Design Gallery stores.
CEO Gary Friedman said in a letter to shareholders accompanying an earnings report that RH is working on a new concept for secondary markets with 10,000- to 18,000-square-foot stores. The typical Design Gallery averages 33,000 square feet.
"We believe these smaller expressions of our brand will enable us to gain share in markets currently only served by smaller competitors," he said.
The company operated an RH Outlet store for about three years at The Shoppes at Southside at 9950 Southside Blvd., north of The Avenues mall, closing it early this year.
Full-size RH stores are multistory developments.
On Oct. 2, the company opened RH Minneapolis, a three-story store with 60,000 square feet of indoor and outdoor space. It includes a rooftop restaurant and a wine and barista bar.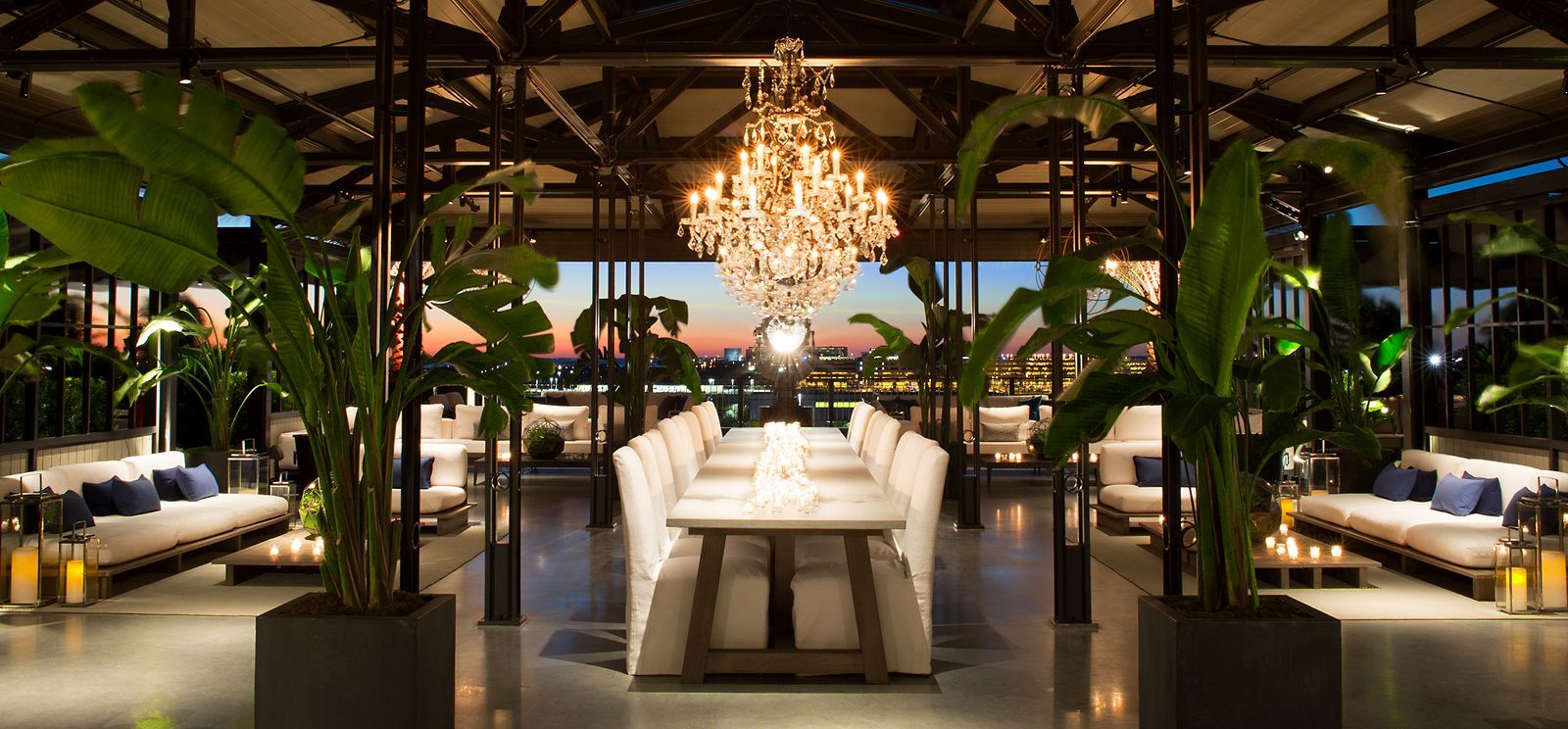 RH says the store "represents the brand's quest to revolutionize physical retailing."
As of Aug. 3, the company, based in Corte Madera near San Francisco, operated 70 RH Galleries and 40 RH Outlet stores in 32 states, the District of Columbia and Canada, as well as 15 Waterworks showrooms throughout the United States and in the U.K.
The restorationhardware.com site shows that seven galleries have restaurants.
The publicly traded company says it leases nearly all its retail and outlet store locations, corporate headquarters, distribution and home delivery facilities, as well as other storage and office space.
There are three RH stores in Florida – in Tampa, West Palm Beach and Winter Park.
The company says the four-story RH Tampa, The Gallery at International Plaza comprises 60,000 square feet of interior and exterior space with a rooftop park and conservatory.
The RH West Palm, The Gallery at Rosemary Square store comprises four levels and 80,000 square feet of interior and exterior space, including a rooftop park, rooftop restaurant, wine vault and barista bar.
RH's website did not feature the Winter Park store.
The RH plans show that the St. Johns Town Center master site plan currently has 1,411,711 square feet of retail space and 6,251 parking spaces.
That changes with RH to 1,454,470 square feet of retail and 6,031 spaces.
In Jacksonville, plans show the four-parcel fourth phase of St. Johns Town Center will comprise a theater, hotel and additional retail space. RH is called Parcel 2.
In addition to RH, tenants could include Pinstripes Bowling Bocce Bistro, according to a news report that the venue is interested in a Jacksonville location.
The fourth phase primarily is east of True Food Kitchen, J. Alexander's and the shops that include Tesla, Apple and Urban Outfitters.
The land primarily is undeveloped or used for parking, although one parcel is an expansion of an existing building. 
Plans show the fourth-phase acreage at 41.02 acres.
Simon Property Group Inc., which owns a 50% share in St. Johns Town Center, said in its 2018 annual report that the center was almost 99% leased.
On behalf of the center's ownership, England-Thims & Miller applied for conditional capacity availability statements for the fourth phase, which the city issued Aug. 14.
The 207-acre St. Johns Town Center opened in 2005 and features Dillard's department store, Apple, Tiffany & Co., Louis Vuitton, Coach, Nordstrom, Lego, Warby Parker and soon, Sur La Table.
The initial phase included Target, Staples and Ashley Furniture HomeStore.
The St. Johns Town Center regional "main street" and lifestyle center has grown to 1.4 million square feet of retail and restaurant space.
News releases show it features 11 anchor stores and more than 175 brand-name specialty stores, along with the park green and a courtyard.
The center was developed on Skinner family land and owned 50-50 by Atlanta-based Ben Carter Properties and Simon Property Group.
The Carter group sold its 50 percent ownership in June 2014 to Deutsche Asset & Wealth Management's Real Estate Investment Group for a reported $375 million.