Before Philip McDaniel and Mike Diaz started working to open the St. Augustine Distillery, neither knew a thing about craft distilling.
In 2011, McDaniel, retired and working with the St. Johns County Cultural Council and Tourist Development Council, wanted to start a business that would "take St. Augustine to a new level," improve the community, and of course, make a living. 
He saw what his friend Charles Cox, CEO of San Sebastian Winery, had created and thought the same could be done with spirits. 
Diaz initially wasn't convinced. He was a retired investor, looking for projects in St. Augustine. He went to his former college roommate, St. Augustine City Manager John Regan, asking about investment opportunities.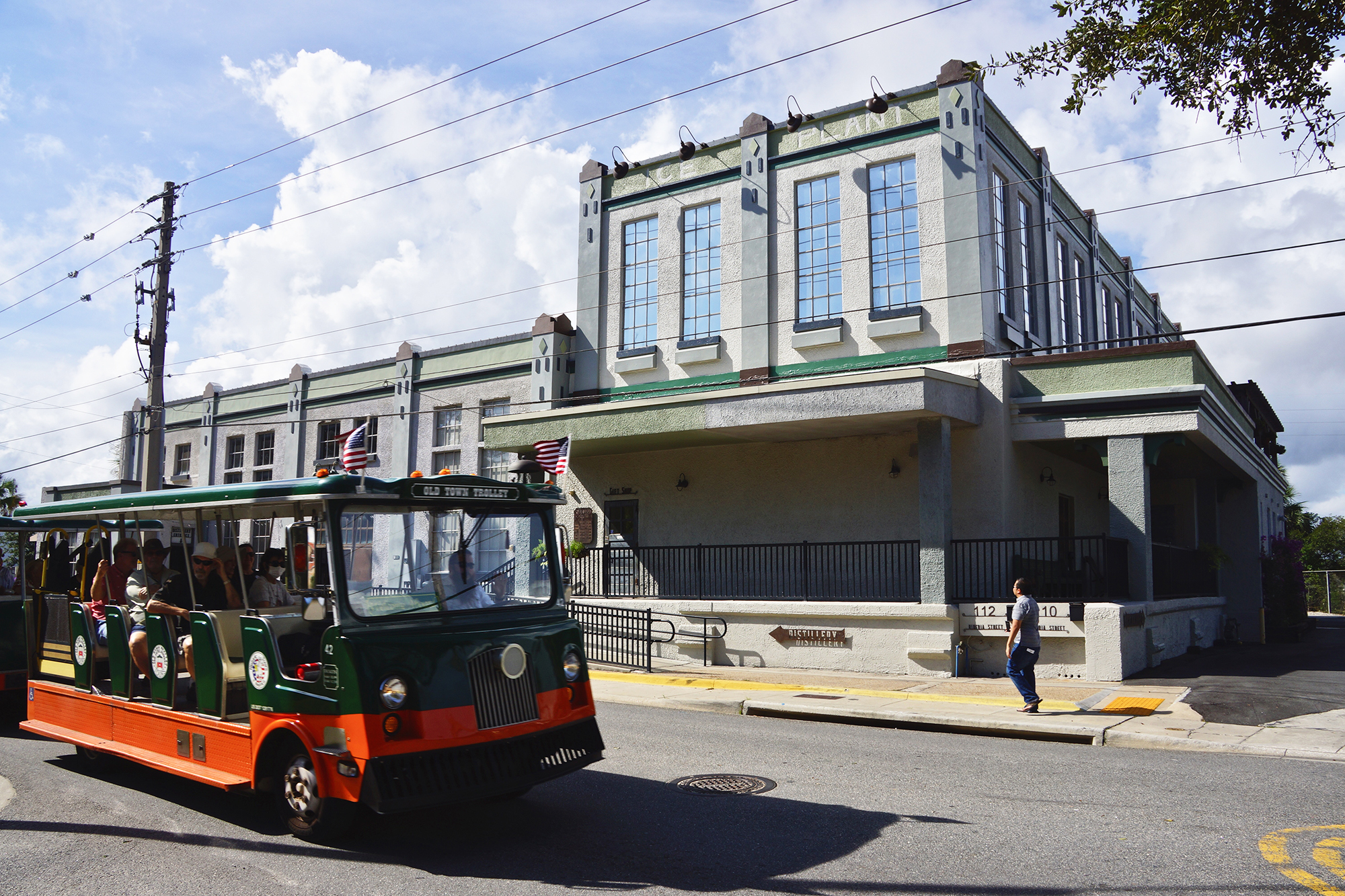 Regan introduced him to McDaniel, who was seeking investors for the distillery. 
"I said, that's a terrible idea. I hate the regulated industries. I like the real estate, but introduce me to the guy, I'll talk him off the ledge on that silly distillery idea and we'll do something with the real estate," Diaz said.
He met with McDaniel, who showed him charts documenting the growth of the wine and craft beer industries throughout the 1970s to the early 2000s. Craft spirits, McDaniel told him, would be the next to experience a surge in popularity, and he wanted to bring that to St. Augustine. 
Cox told the two that if they could create a great product and persuade the tour trolleys to stop at the distillery, they could be successful. 
A week later, McDaniel had arranged for the trolleys to stop at the building. Diaz was convinced. 
They eyed a former downtown ice plant, constructed in 1905, for the distillery. Most recently, it had been home to a movie projector manufacturer.
The 8,000-square-foot space was small compared to other craft distillers that have multiple acres for their operations. 
In 2½ years, with 22 local investors and a $3.5 million initial investment, they bought the plant at 110 and 112 Riberia St., renovated it, crafted recipes, planned tours and opened in 2014.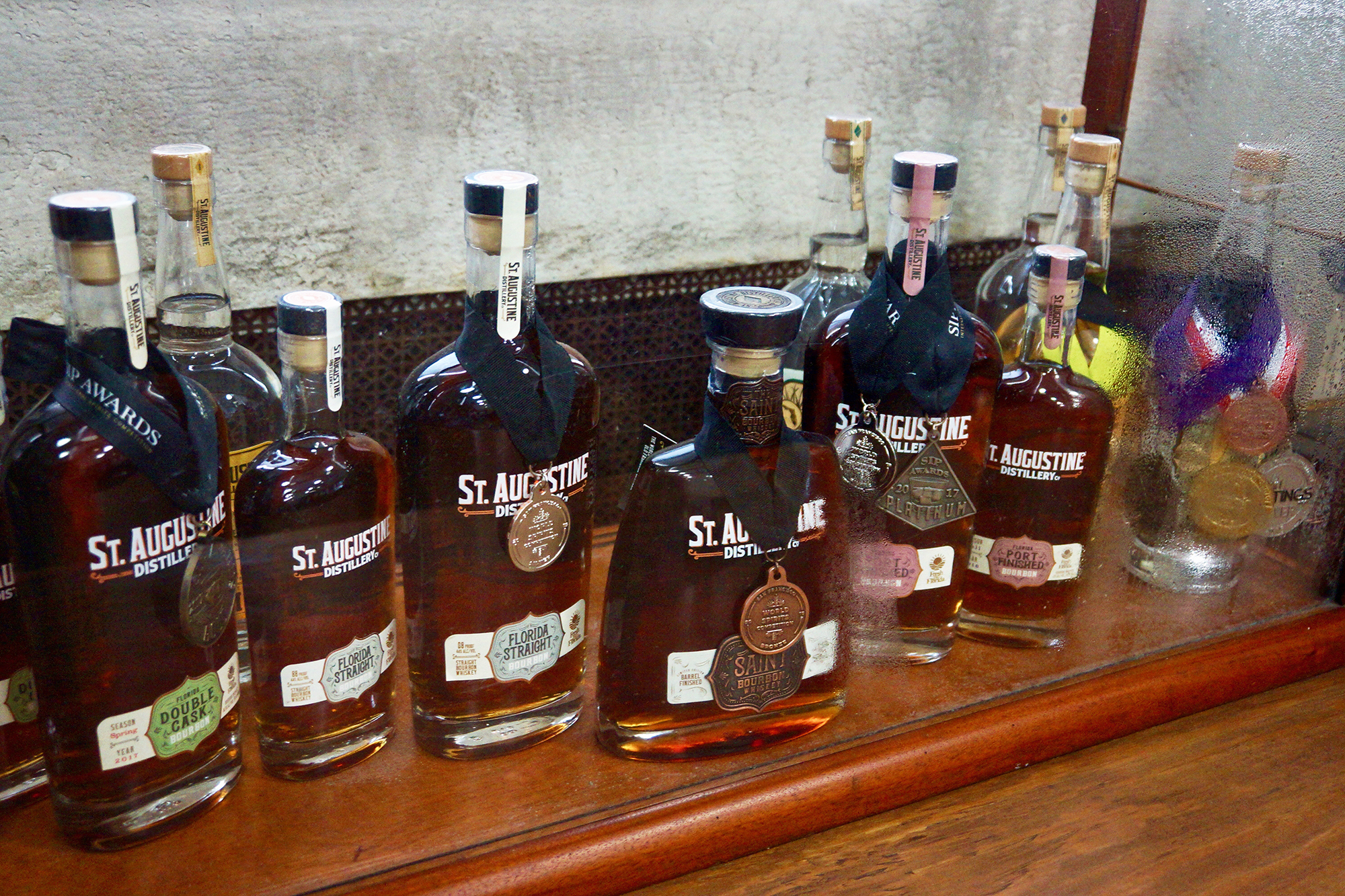 It makes and sells vodka, rum, gin and bourbon.
The goal at the beginning was simple: become one of the must-see destinations in St. Augustine, while giving back to the community that helped create it. 
"I think we're there," McDaniel said.
Crafting a successful business
Today, the St. Augustine Distillery employs 50 people and annually produces 25,000 to 30,000 cases of spirits at six bottles each. They wouldn't disclose the company's sales. 
Its products can be found in ABC Fine Wine & Spirits, Total Wine & More, Publix Liquors, Winn-Dixie Liquors and in bars and restaurants in Florida and Georgia. 
In 2018, the Drammie Awards for whiskey-makers named it the best whiskey tour in North America. The distillery also won a gold medal for its Florida Double Cask Bourbon and a platinum for its Port Finished Bourbon from the Spirits International Prestige Awards. 
Although McDaniel, 62, and Diaz, 57, didn't know much about distilling when they started, extensive research on other distilleries' strategies, including visits, helped to teach them.
They learned about the regulations that apply to distilleries in Florida. When they first opened, they received an exception to be able to sell customers two bottles per person annually. They then extended it to two per type of liquor per person. Now, they can sell six per person annually.
But they can't ship their products without going through a distributor, even to the Ice Plant restaurant upstairs, which is separately owned and operated. McDaniel has been lobbying state and federal government lawmakers to ease those restrictions.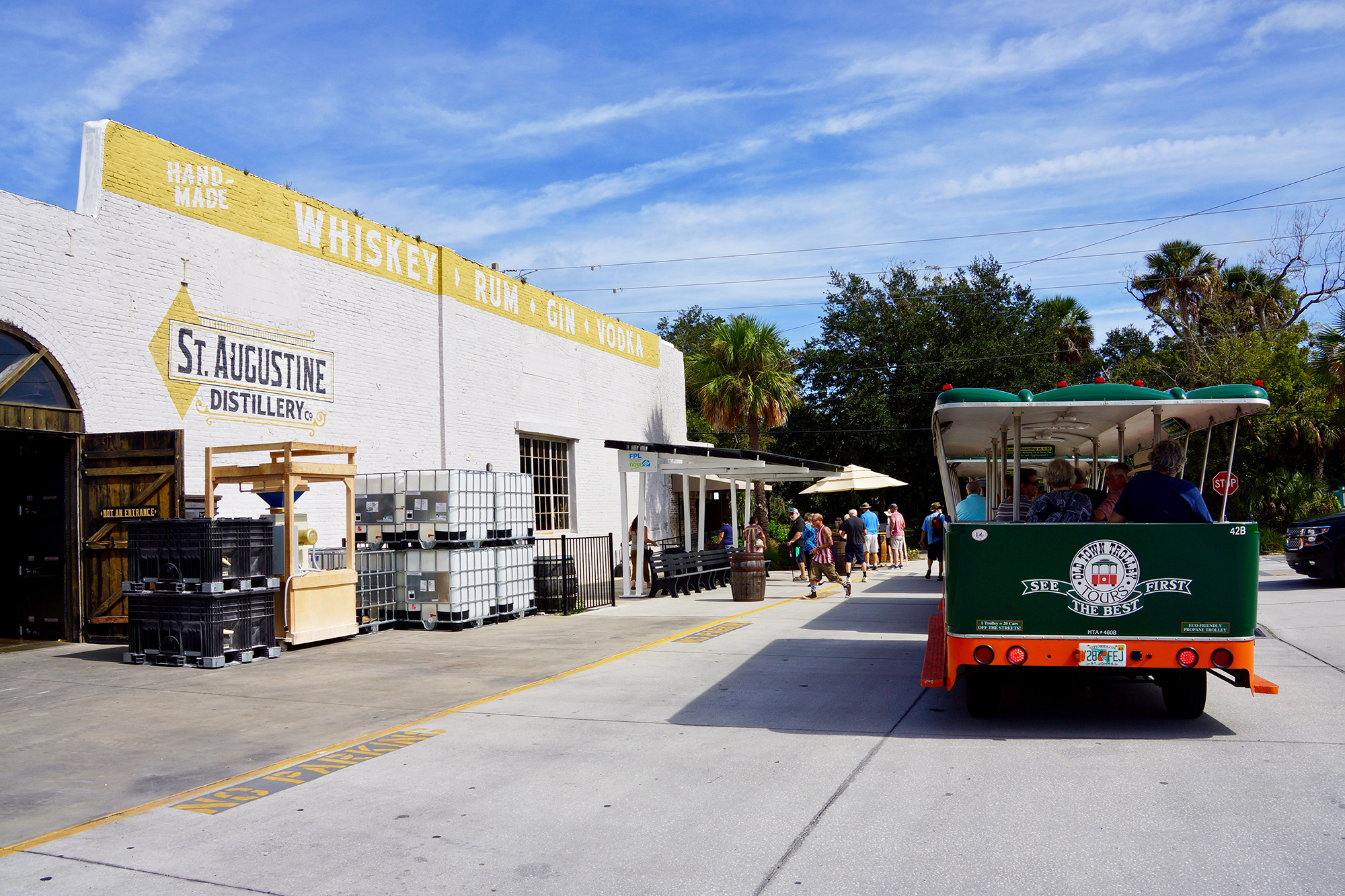 "It's been eye-opening in terms of the amount of work that you have to do," McDaniel said. "I've recognized how complex and difficult it is to get laws passed or changed in Florida."
Diaz and McDaniel wanted to focus on sales, marketing and operations. They knew they needed a distiller and were willing to pay a good price to find one. 
Former Maker's Mark master distiller Dave Pickerell and Jake Norris from Stranahan's Colorado Whiskey headed up the distilling operations and created recipes for the liquors. 
"You don't just go out and start making great bourbon," McDaniel said. "It's like saying I think I'm gonna go build an airplane or jet."
McDaniel and Diaz said they're big believers in how the distillery's guest experience contributes to the company's success.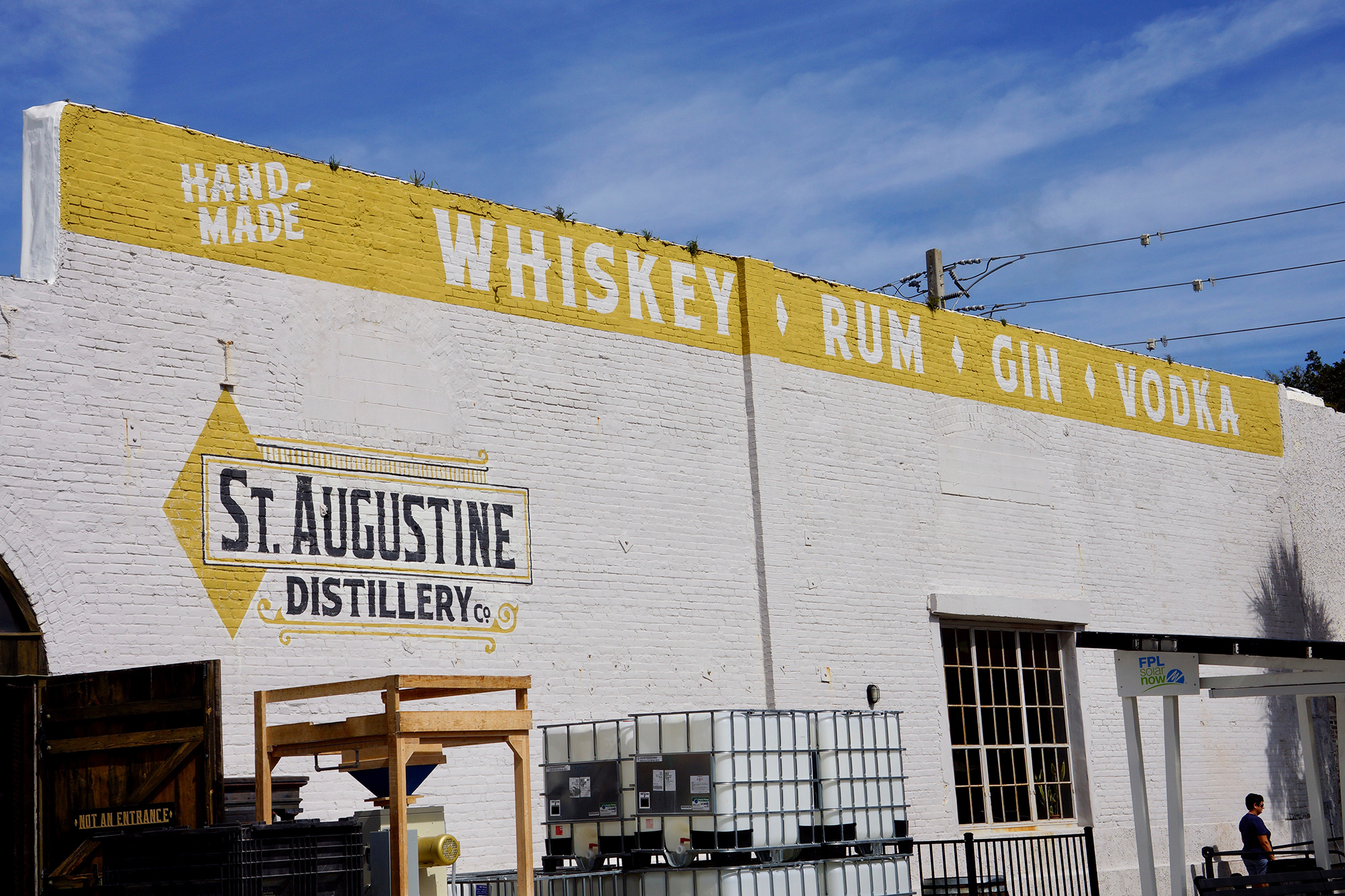 The distillery offers free tours with samples of each of its liquors in mixed-drink form.
During the tour, staff members tell the story of how the distillery came to be, how the liquor is made, how the ingredients are sourced within Florida and the U.S., and how the company gives back to the community. 
McDaniel said it's important to him that the company helps St. Augustine.
In its five years, the St. Augustine Distillery helped to build Habitat for Humanity houses, donated to local museums and supported cultural events like the Sing Out Loud Festival. 
"That's why I think we've been successful," McDaniel said. "We care deeply about what we do here. None of it is fabricated."
"One of the lines we use all the time is we make liquor, but we sell experiences," Diaz said.
Owning the local market
In October, McDaniel and Diaz entered a new segment of the local distillery market.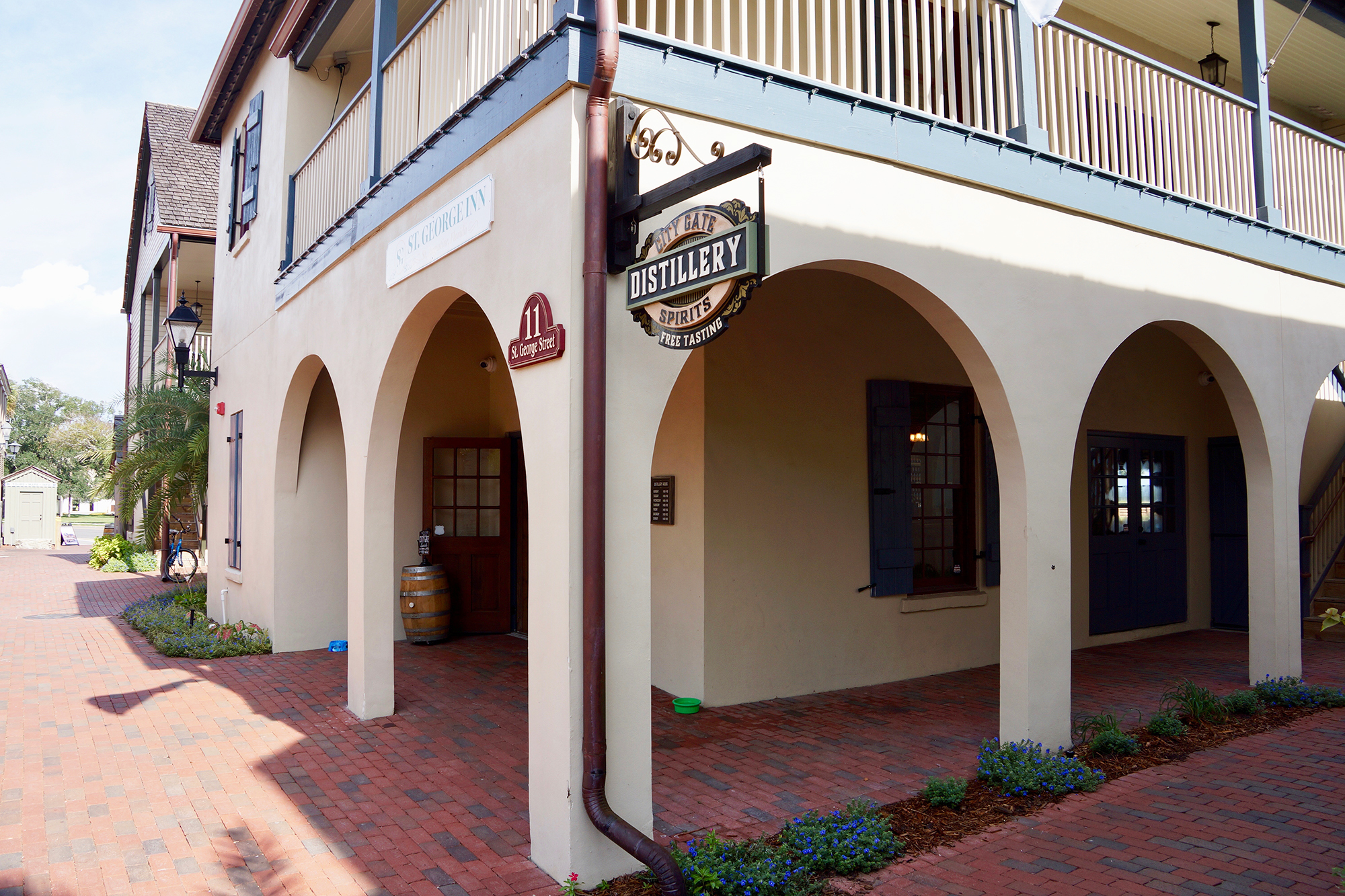 City Gate Spirits opened at 11 St. George Street on the northern end of the central walkway in downtown St. Augustine lined with shops and restaurants.
At peak times, such as weekends or holidays, the street is packed with tourists, which made it an ideal spot for another distillery, McDaniel said. 
"It was right off of St. George Street. Like my gosh, this could be the spot," McDaniel said.
It sells "easy drinking" liquors, such as an apple pie moonshine, pineapple or spiced orange rum and sweet tea vodka.
There's also a whiskey in development. The products can be found only in its storefront. It employs about 12 people. 
McDaniel and Diaz thought for years about opening a second distillery.  Because there was a possibility for someone else to enter the market, they decided to do it themselves.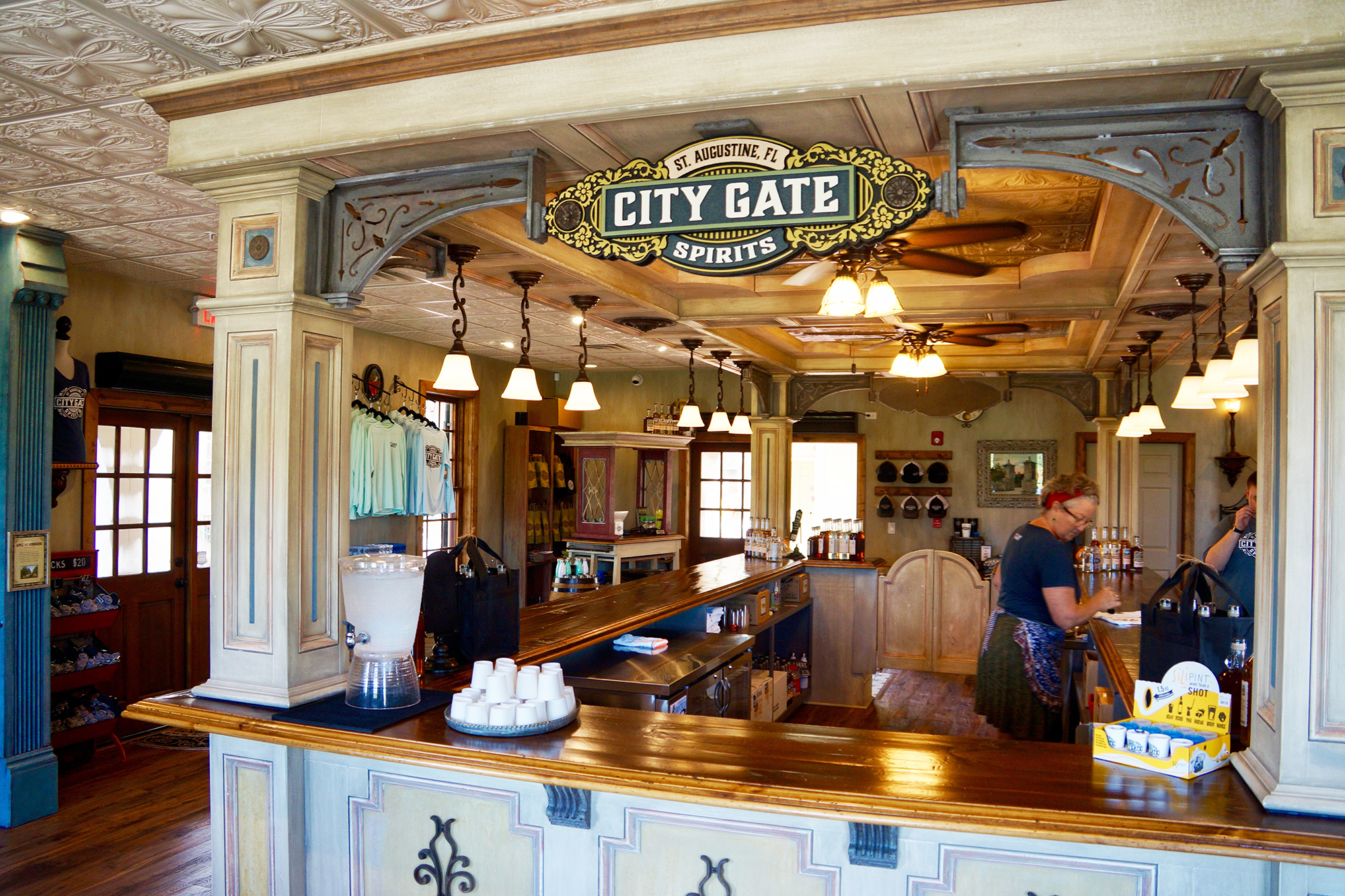 City Gate is a different segment of the liquor market. While there may not be a place for another high-end product line in St. Augustine, there is room for a lower price point, the said.
Bottles at City Gate sell for around $25. The distillery starts at $26 for vodka and is up to $200 for The Saint Bourbon.
"There's probably not room for another Ruth's Chris. But you know what? There might be room for an Outback. It's a different customer, different price point, different demographic," McDaniel said.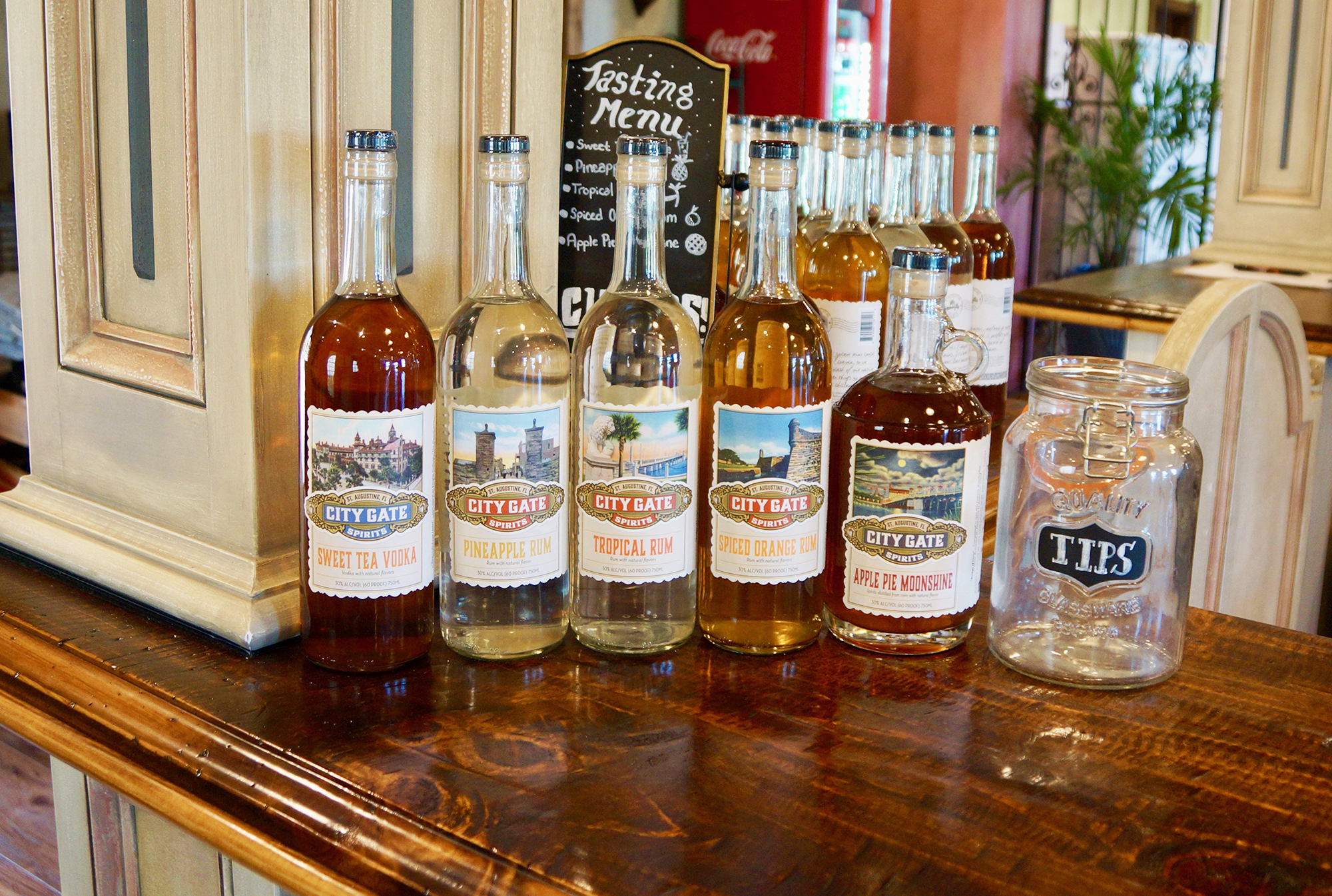 After a customer buys a product from the St. Augustine Distillery, a worker might suggest there's another great distillery at the end of St. George Street they might like, McDaniel said. 
"You're not cannibalizing any business at either place, but it's complementary," he said. "That was the other reason why we felt good about having a second facility in town. We could, in a positive way, start pingponging people back-and-forth."
With a second distillery in St. Augustine, McDaniel said he doesn't think they've taken over the craft spirits industry in the city. He said they created it. 
"I think the most successful companies are the ones that see between the spaces," McDaniel said. "They look at something and go, there's an opportunity here. Where can I play within this space that nobody else is doing? And that's what we've done here."